Recently, a friend of a friend told us he was working for a Malaysian blogger. When we heard the name of this blog, we didn't recognise it. But it perplexed us that this blogger could hire a team of full-time staff, cos we know Internetz don't really earn you that much money, unless you got some crazy traffic, or loyal readership to prove it.
And then we found out this guy gets more than 6.6 million unique visitors a month.
And he isn't on any of top trafficked sites lists in Malaysia
Here's SimilarWeb, which CILISOS uses, and ties (if website agrees) to Google Analytics.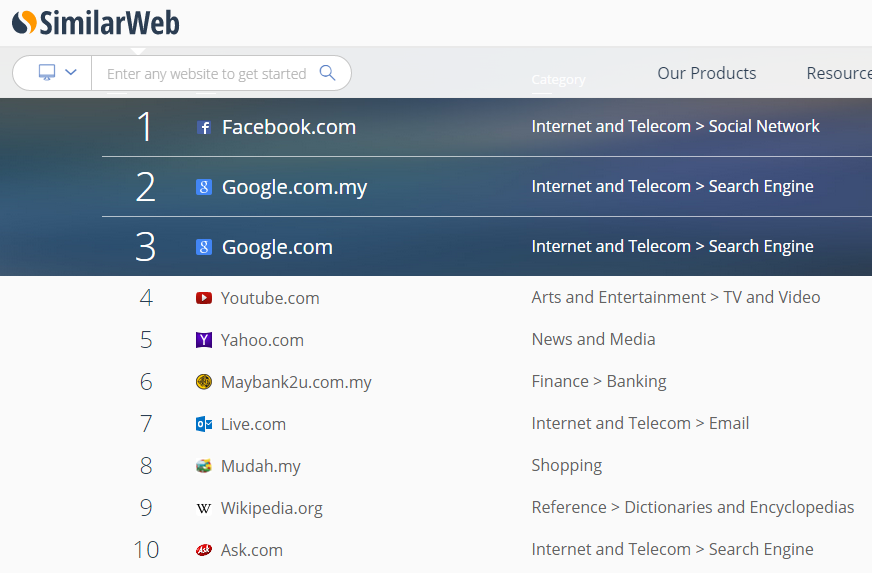 Up next is ComScore's ranking, which bases its rankings on online-recruited panelists (fwa… dang old school like radio).
Or maybe you prefer Alexa? In its latest rankings, both Malaysian AND global sites are featured, so Google.com.my, Google and Facebook are the Top 3. What we did was just pick out the local ones, so here are the Top 5 most visited Malaysian sites:
Maybank2u
Lazada
Mudah
Lowyat.net
CIMB Clicks
As you can see, all three have a few familiar faces… like Maybank, CIMBClicks and MalaysiaKini. Ok, now take a look at Maybank2u's popularity on Alexa.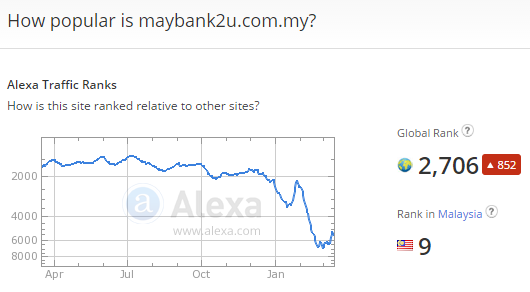 Forget the #9 in Malaysia, and let's focus on the Global Rank, where Maybank2u is the 2706th most trafficked site in the world. Pretty impressive really. Remember that number. 2706.
SO WHAT IS THIS MYSTERIOUS SITE FASTER TELL LA #IHATECILISOS
Ok ok chillax.
You ready? The name.
will.
blow.
your.
mind.
…..
Here it is…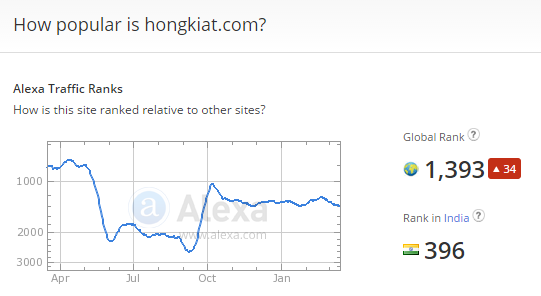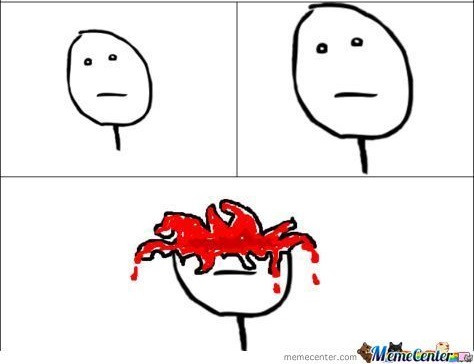 Have you heard of… hongkiat.com?
Yep, this humble little site is ranked higher than ESPNFC.com yo. It's quite crazy. And who is its founder?
Duh. Some guy called Hong Kiat la.
"The domain was registered somewhere around 2006. It started off as a personal site where I shared design tips. As traffic slowly picked up, I started to publish more and covered topics of different verticals, then made it multi-authored.

Today, we have about 40+ permanent and non-permanent authors, and 3 editors, including myself." – Lim Hong Kiat, creator of hongkiat.com
Hong Kiat was Head of a creative department in a company in Malaysia when he started Hongkiat.com.
"When the site started making a bit of money online (in USD), I figured why make RM + USD if there's a chance to make SGD + USD? Then I quit my job in Malaysia, moved to Singapore and found a similar job. A year later, I quit my day job in Singapore and fully focused on the site." – Hong Kiat, founder of (duh) Hongkiat.com
He also showed us his Google Analytics for the month, which he asked not to share in its entirety, but here's the part we can share.
So why haven't most of us heard of Hongkiat.com?!
If the site can get numbers like that, why isn't hongkiat.com a top site in the rankings? When we checked hongkiat's GLOBAL rank on Alexa, it scored 1,388. On SimilarWeb it was 3,609. (Lower, but still crazy impressive). Unfortunately comScore doesn't reveal rankings except for the magical top 20, so kenot jalan.
Actually, there are loads of discrepancies in numbers. Check these out.
Jeng jeng jeng! The numbers have more discrepancies than the Bigfoot theory, which shows that these rankings should be taken with a pinch of salt. Unlike CILISOS (mwaha), NONE of these 5 sites chose to verify their SimilarWeb stats with Google Analytics. Probably that's where the discrepancies come in. But still, it should at least be in the top 20 right? 
Well, those lists are talking about MALAYSIAN traffic, which is the real reason why Hongkiat is Malaysia's most secret success.
"Visitors come from everywhere around the world, with majority of traffic coming from the US, UK and India. That's probably because the Internet penetration rates are higher in these (English literate) countries." – Hong Kiat
Here's a screen cap from SimilarWeb for proof:
And this… is probably why you've never heard of Hongkiat.com. Your entrepreneur friends overseas on the other hand…
Why people from US and India like Hongkiat so much?
Hong Kiat's guess was because of their high Internet penetration rates. Seems to fit. The UK and US have the top two positions, but India on the other hand, has the 3rd LARGEST NUMBER of Internet users in the world. 243.6 million people (that's almost ten times the population of Malaysia!!) However, that makes up only a low penetration rate at 17.4% of the entire population.
But the site's Indian audience can give us a clue as to why hongkiat is also very popular in the US and UK. In a survey, India has been identified as the 4th largest startup hub in the world.  If you hadn't already guessed, the other TOP startup hubs in the world are IN the US and UK: Silicon Valley, New York City and London. As every successful startup knows,  good website design IS important to the people who visit your site – layout, colour scheme, load time…. (can we nominate all Malaysian government websites for the hongkiat crash course challenge?).
But there's another possible reason. hongkiat also writes about business. He's got a whole category for Startups with some really useful posts like '20+ Cheatsheets & Infographics For Startup Entrepreneurs' and 'Entrepreneurs: 5 Startup Mistakes To Avoid'.
So I also want Hongkiat's kind of traffic! How?
Such web genius; we didn't wanna miss out on getting his advice! In this current climate of Facebook-driven traffic, does he think hongkiat.com would still be able to do it? Also, which social media network drives the most traffic for the site?
"I actually don't get a lot of traffic via Facebook, at least it doesn't stand a high percentage overall. That's probably because as Facebook users, we have short focus spans, and things we read and share via Facebook are hot spicy news, photos, etc., which isn't really the type of content we publish in hongkiat.com. Twitter, reddit, stumble upon, and LinkedIn give us more traffic." – Hong Kiat
CILISOS gets 90% of traffic from Facebook. SIGH.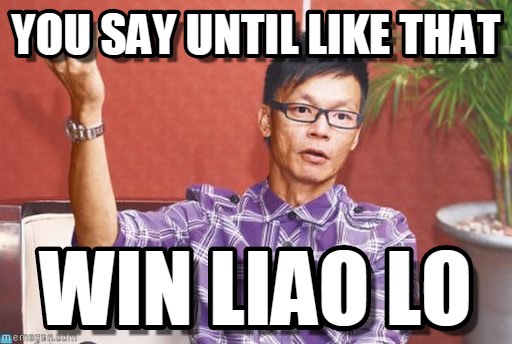 Towards the end of the interview with HongKiat, we ask him for some parting advice on how to be as genius, successful and good looking as he is.
"If you want to start a blog, don't set money or traffic as the goal. It often strays you away from its true purpose. Make sure you are really interested in the things you write, and write constantly. Quality stuffs attract people and with readership, the rest will follow." – Hong Kiat
Whew. At least CILISOS is doing one thing right. Someday Hongkiat…. someday 🙂
Co-written by Chak Onn Lau and New Jo-Lyn