In a bizarre case of art imitating life, Grab's April Fool's prank of having helicopter delivery services might not be far from the truth. In case you missed it, here was Grab's video.
So that was on 1st April, and 10 days later, Singapore announces its plans to actually TEST helicopter taxis from a German company called Volocopter. After an initial test run in Dubai, Volocopter will now be testing in the perfect fast-paced kiasu environment of Singapore! Target launch date? – 2021.
So the first thing you'll notive is that it's pretty small, and looks more like a drone than a helicopter. That's because it's meant to only carry two passengers, and it needs to be super stable la for people to take it on a regular basis. It has a total of 18 propellers(!), so in case one jialat, still got 17 more.
But that's not the only safety feature
Volocopter's goal was to emulate the safety standards of commercial airlines, which for a very long time, has still been the safest way to travel – statistically. To that end, Volocopters are equipped with
More than 100 microprocessors to control stability in-flight
9 independent batteries supporting 2 rotors each (9×2=18 rotors lo)
1 triple redundant primary flight control unit
1 dissimilar backup flight control unit
1 joystick (includes friction clutch to set cruise speed)
Gyroscopes, acceleration sensors, magnetic field measurement sensors, manometers
Emergency parachutes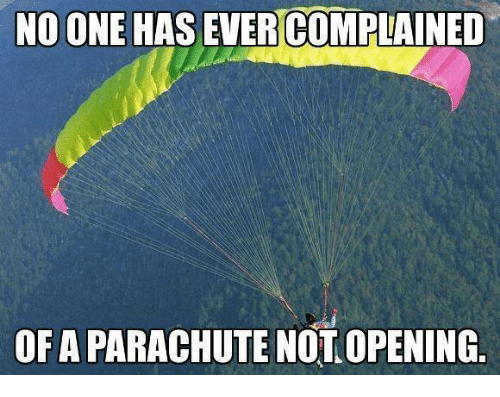 Ok, we know the last one is quite worrying, but it's there as the absolute backup-ofthebackup-ofthebackup. And here's another thing you were probably wondering… the cost. WSJ estimated that one volocopter currently costs about 250,000 Euros, but the company envisions these copters as mass transport, not just for tourists… so they want to get the cost down to not much more than an executive GrabRide.
"They will be greatly cheaper than conventional helicopter rides, and will aim to reach the prices of private-hire car services." – Volocopter Chief executive Florian Reuter, to Straits Times Singapore
So where does it land? HDB flat ka?
We actually found a video claiming to be testing a Volocopter in a Polytechnic Uni in Singapore. You can hear how it sounds… kinda like a drone on steroids.
Well… maybe. Singapore HDB flats quite atas these days, so they might get one of the HUBs, which is how Volocopter envisions integrating into cities. They have stations that look kinda like cable car stations, with copters landing on a small helipad, and then being rotated into the complex for a battery pack change, and customers disembarking like a train station. outside of these hubs, they will pretty much be able to land anywhere safe (without blowing your aunty's underwear away).
Would you take a ride? Let us know in the comments, and maybe Grab's April fools this year can be a reality in April 2021.