The best thing about the MCO is the traffic, or the lack of it. But while working from home has left our roads clearer and the air we breathe a little cleaner, our four-wheeled friends may not have been getting the love and attention they once commanded. 
Looking at how much neglect this writer's car has suffered in the past 10 months (the car has effectively turned from black to grey from all the dust it collected), she thought it'd be fun to ask other Malaysians about what happened to their cars during the MCO. And ooooboiii some of you guys are very kesian weh!
We've picked out 5 of the best (a.k.a. worst) stories submitted for your reading pleasure. To all the winners who had to suffer these car conundrums, fret not, cause we'll be emailing you your RM50 online shopping voucher soon! But in the meantime, let's start with probably one of the most oof-inducing entries.
1. Siau Yang became a fun-guy after seeing what grew in his car
This one's honestly one of the most geli submissions we've ever gotten, so we knew we had to share it.
Siau Yang is originally from Sabah, and had been studying in KL for some time now. When MCO 1.0 was announced, he went home asap, and left his beloved ride behind.
When he finally came back to KL earlier this year, he quickly went to check on his car. There was dust everywhere, which was to be expected really. But hey, it's just dust, it can be washed off, no biggie.
And then, he opened the car door, only to be greeted with this:
"The look of the interior is painful, as the car is barely 2 years old and it is covered in mold. Like bright white mold! The steering wheel, the dashboard, the car seat (both front and back) covered in mold. Oh the heartache!" – Siau Yang
Somehow, that was just the start of Siau Yang's car troubles. The battery was obviously dead, so with a buddy's help, they jumpstarted his auto-mould-bile. Siau Yang also had to use a sunshade as a car seat cover because, well, would you put your bum on a car seat that looks like a petri dish?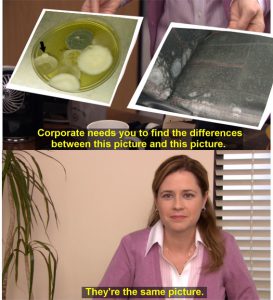 With his car being on the fifth floor of the condo, he had to precariously drive it down a bunch of ramps as his tires were underinflated as well. He barely made it to the second floor when the battery died again, and at this point it was pure gravity helping him drive down to ground level. With another round of jumpstarting, he finally got the car running, and immediately went to give the car the makeover it deserved – getting a new battery, a wash, and a full service.
If you have to leave your car idle for a few months like Siau Yang did, we strongly recommend that you disconnect the car battery, since they can leak acid and corrode the inside of your car. And if you wanna prevent mould, it's advisable to keep some dehumidifiers in your car, though we're not too sure if they can last until 10 months la 😅
2. Rafael bought a new car… at the most unfortunate time
It was right after the CNY season last year when our reader Rafael, sitting on top of his CNY bonus, decided it was time for a new ride. So he went to his local dealership, traded his old car in and began his 2-3 week wait for his new car. He figured the wait time wouldn't be an issue because based on his calculations, he could use e-hailing to get to work for the time being.
Well, he spoke too soon, cause barely a week later….
"All the car factories are shut down. Everyone else was rushing here and there to do their panic buying and there's poor me with no car." – Rafael
To make matters worse, Rafeal still had to physically go to work because he is considered an essential worker, and there's still no indication of when his wheels will arrive.
Incredibly, after telling his car salesman about his ordeal, the salesman was kind enough to actually lend Rafael his own car! Rafael finally had a car to tide him over until his new car arrived.
And yet somehow, that still wasn't the end of Rafael's MCO car troubles. Just a number of weeks later, the salesman's car that he was driving had a puncture.
And because it was still only May 2020, the car workshops were still closed too. Rafael had to buy a DIY tire repair kit and fix the puncture himself.
Thankfully, his new ride finally arrived in July, after he had borrowed the salesman's car for a whopping 100 days! We have to say, this salesman definitely deserves a raise for his kindness.  And perhaps as a sign that good deeds do come back to you, Rafael did say that if we featured his story, he would use his voucher prize to buy the salesman a gift too!
3. E-Laine's family was bugged by unwelcomed "passengers"
Okay, if you don't like bugs, you may wanna scroll a bit faster past this entry.
Ong E-Laine wrote to us to share the time they finally took the family car for a spin after leaving it unused for the most part of the MCO. Cannot eat instant noodle everyday right, so she and her husband wanted to go tapao some food. However, they didn't even make it to their local restaurant, when they suddenly realised that they weren't the only ones in the car.
"Whilst on the road, I started to feel something moving on my feet. I asked my other half if he had the same sensation and he told me that he could see things moving on the mat. I immediately stopped the car on the roadside and ran out!" – E-Laine
According to E-Laine, it seems that their car had a cockroach infestation. The culprit? Their two kids who used to spend their time in the car dining and wining sodaing.
"Bits of food must have dropped at the seams of the seats and the cockroaches would have had a buffet party every night!" – E-Laine
These days, E-Laine sprays insect repellant in her car on a daily basis regardless of whether they're driving out or not. If you're also suffering from a car-kroach infestation, check out this helpful tip on how to get rid of them. This writer tried it before and it works like a charm! But do let plenty of fresh air into your car before driving, otherwise you might be fumigating your lungs too.
4. Lance got to recharge with an impromptu afternoon workout
Probably one thing no one misses from the B.C. era (Before Covid) was the long hours stuck in traffic going to work. For Lance, even though his shift only starts at 3pm, he still needs to leave by 1.45pm to reach there on time.
MCO however meant that Lance, like many of us, began working from home more. After a week of WFH, Lance had to go back to the office, and so at 1.45pm, he hopped into his ride, put the key in and…. nothing.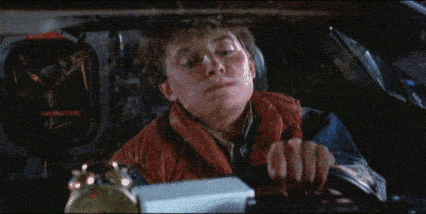 Fortunately for Lance, there was a car workshop nearby, so he quickly headed off to buy a new battery. Unfortunately for Lance, he was still late for work as he had to walk almost half a kilometer to the workshop, and then walk almost half a kilometer back to his condo while hauling a heavy battery as well!
Dead batteries are very common if you leave your car in storage for too long. If you're not driving, it's recommended that you start your car every few days. It's also wise to move your car from time to time to avoid flat spots on the tyres.
5. Andrea's unlucky bamboo blessed her car with a new "paint job"
While Andrea and her husband were working from home, her husband's car had been parked outside their porch near their neighbour's bamboo trees. These bamboo trees had also been home to a family of birds, which during the MCO provided lovely morning chirps for the homebound residents of the neighbourhood.
And then Andrea actually had to drive the car.
 "I decided to run the outside car for groceries. The whole car was covered in bird doo doo. It literally looked like it had rained poop on our car. I've never seen anything like it," – Andrea
That was just the start of Andrea's car troubles. As she took the car for a spin, she noticed that the engine didn't really sound right, so she quickly went to a workshop, where Andrea kept apologizing profusely to the young mechanic who had to deal with the Krusty Krapmobile. Andrea even explained the predicament to him, and the mechanic's only reply was:
"Is it a bamboo tree?"
That trip to the mechanic burnt a RM1,000 hole in her purse to replace the car starter. Alas, that wasn't the end of it, as the mechanic gave her a warning that he could sense something wrong with the air-con as well. But for now, Andrea was just happy the car was running and didn't want to fork out any more cash.
But by the next week, it would be her husband's turn to drive the car, and the mechanic's hunch was proven right: the air con just completely failed. He went to the exact same mechanic, and well, there was no need to explain what happened again this time.
Sometimes, having your own car isn't all it's cracked up to be
Ironically, owning a car used to feel like freedom; but with many Malaysians working from home and employers considering to normalize remote working, having a car doesn't seem as much of a necessity as before. 
In fact, many of us who own cars are now spending a significant chunk of our paychecks on commitments like monthly installments, maintenance, and road tax for cars that only get used a few times a month; effectively throwing away cash that we could have otherwise used for more important things.
Fortunately these days, city dwellers have plenty of alternative means of travelling they can rely on, such as public transport and e-hailing services. If you only need to go out once or twice a week for groceries and food, you could actually be saving money by not owning a car. Not to mention having less stress cause you don't have to worry about settling your car loans. 
So with this new normal, how do you guys feel about owning a car?