Depending on who you ask 12–16% of Malaysians take public transport.
The main demographic are those of the lower-middle to working class. Malaysians from this group are the most frequent users of public transportation and the fare hikes have not been received well, with consumer groups voicing out as well as the users themselves threatening a boycott. Even UMNO Youth leader Khairy Jamaluddin has spoken of the alarming rate of rising costs.
On top of that the fare increases came right after the toll hikes on several major expressways in Klang Valley, so those who complained toll too expensive and switched to public transportation probably going "OMGWTFERLRAPIDKL".
Just to give you a recap on the major fare increases of recent weeks:
Another thing about Malaysia's public transportation is the new bus system in Klang Valley. The sudden change in bus system was meant to improve the service, but there have been numerous complaints such as this, this, this and this since the change.
So now how? How are Malaysians coping with Malaysia's public transportation? We decided to go out and ask some of the public on their thoughts.
1. Nadzirah – Young business owner, 22
While she doesn't take public transportation too often nowadays, she was a frequent user of public transportation less than a year ago. Based on her experiences, she said that the fare increase was too steep and the public transportation system does not justify the fee raise. Nadzirah also complained that since she started driving, the toll has cost her quite a bit since the increase. And she does fork out quite abit for tolls as she lives in Kajang.
She mentioned that there could be some positives from the fare increase though, as people would start having to improve and adjust their lifestyle.
"When it comes to budgeting for those who use public transport, they now kena pandai a bit more laa. It would promote people to improve themselves when it comes to budgeting and some could also look at starting up their own businesses to get more money laa," – Nadzirah.
Nadzirah however said that she wouldn't lower the amount of money that she gives to those that she covers for financially. As she owned her own business (at only 22 wow!) it seems that she already has good plans to manage the rising costs of living.
2. Gurdeep – Family man, 56
Sorry for the lack of a picture of him, but imagine a tall, white collar Punjabi man with a white beard. He's from Sarawak, and when he moved over to the Peninsular he settled down in Rawang. His job is in Kuala Lumpur tho, so he takes the KTM Komuter everyday, to-and-fro.
Amazingly, he understood the necessity behind the fare hike. He got that inflation is something that cannot be avoided, and that the KTM Komuter fare increase wasn't too steep too in his opinion. According to Gurdeep, the KTM Komuter service was very good and he believes that the money gained from the fare hike would be reinvested by KTM to further improve the train service.
"If you asked me a year ago, I would have said something like 'the raise is no good' but now, since I take the KTM Komuter everyday, I must say that I'm very satisfied with the service," – Gurdeep.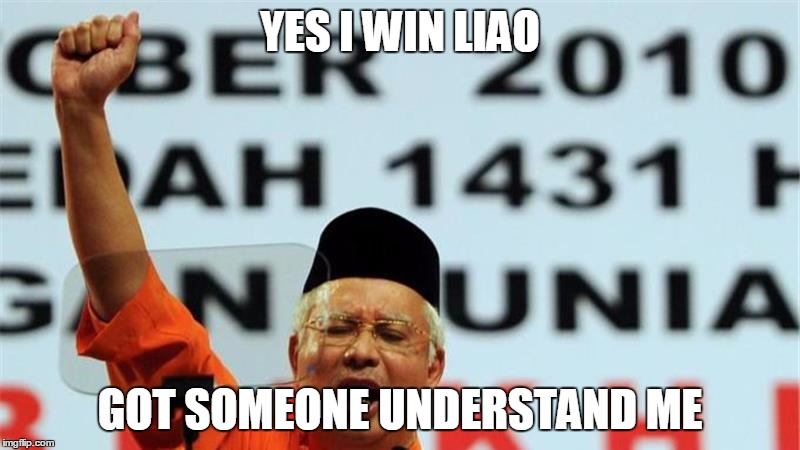 Gurdeep added that he wouldn't necessarily have to change his lifestyle choices as he can still manage to cover the increase in transportation fees. He also said that he would continue financially supporting his family regardless.
3. Surender – Student, 19
Surender, a college student who currently stays in Brickfields (eyy machas), uses public transport on an almost daily basis. He spends around RM5 a day just to get around town and let's just say he isn't happy. As a student, he's frustrated as he doesn't get much money in a month since he's not working.
"You gotta think of all the people taking the public transport, students especially, on a daily basis. We're not earning much and we're living on someone else's money while studying and now we've been given something more to spend on on top of what we already need to pay for," – Surender
He also mentioned that there should be more student discounts on top of the few promotions and concession cards available. Surender also doesn't think that improving the system would justify the increase in fare rates. He suggested that the companies in charge should look at improving the system to make it cheaper for users.
As for lifestyle changes, Surender now walks to class instead of taking the monorail as a way to save a few ringgit. He also had a few words for the gomen regarding public transportation, such as that the people should be benefiting more from the gomen as compared to the gomen making people like him who use public transportation pay more.
4. Anonymous Student X, 19
This student formerly took public transport everyday last year, but this year furthered her studies in Australia. She's back for three months, and now uses the LRT everyday as she interns in the city center. Her daily trips would be RM8.40 but she uses a Touch N' Go card to save a few sens. She also disagrees with the new fare hikes.
"When I came back I was quite surprised at how expensive it was to travel daily now. What I get from interning barely covers the cost of getting there in the first place. The LRT service is practically the same as last year's service anyway so I don't see the improvements that can make the new rates fair,"- Anonymous Student X
Despite the criticism, she does hope that the public transportation companies actually makes use of their new revenue by improving their services. This student also suggested a discount card for the lower working class, so those who aren't a student, an OKU or a senior citizen but struggle to pay for public transport can still have some benefits.
5. Ady – IT Engineer, 36
Ady from Puchong used to take public transport daily but now only takes it a few times a month after a switch of jobs. When we interviewed him however, he had just taken the ERL from Putrajaya and while he was satisfied with the journey to KL Sentral, he wasn't happy with the condition of Putrajaya Sentral.
According to Ady, the roofs at Putrajaya Sentral are leaky and when the heavy rain comes, the place gets flooded with rainwater. Ady says that this shows how the new rates don't justify the service provided. Even if it wasn't affecting users, Ady was disappointed at the look of the station, as tourists may be looking on at such poor conditions. He also doesn't expect any improvements after the fare hike.
"I think that they (the gomen) should've made improvements before increasing the price laa. For me, I'm okay paying more for transportation fees, if the service is alright. Even with food, it's the same thing: if it's good I don't mind paying more," – Ady, answering in the most Malaysian way
6. Ray – tortured intern, 19
So yeah, let's end with me. This writer. Of this article. As a outstation student living in Klang Valley, I don't exactly have my own set of wheels. In fact, I take the bus to the CILISOS office every workday and for anywhere else, I depend on the LRT, KTM, bus system and the various others. I understand the need for a fare hike as inflation drives prices up for everyone, including the companies managing our public transportation system. However, I would've preferred an increase in stages, as compared to the sudden spike.
My Touch N' Go card has slowly become more and more expensive to pay for. For example, the story we did on Low Yat 2 (which you can check out here) had me going to the mall itself and as our office is in Kelana Jaya, let's just say it took a while before I got there. And the amount I had to for out for the trip there and back cost me RM17!
On top of that, the new bus system should've been carried out in a better way. The announcement for the change was ONE DAY BEFORE. There were a few older people at the bus stops with very confused faces for the first few days. Luckily, most of the buses had pasted a piece of paper with the old number on the windshield. Bus intervals could also be smaller in my opinion to prevent the loooooong lines you see at major bus stops.
So expensive, how now?!
As taking public transport slowly becomes more and more expensive, many don't have much of a choice but to change their lifestyle and to budget a bit more as they don't have their own car. Malaysians of the lower income group have been hit the hardest by the fare hikes. Even our Senators have said that a fares for public transportation shouldn't have increased at this time. Students are also another group of Malaysians that have been impacted by the new fare rates.
Figures from a survey given by aiskosong.my show that more than half of students from a local private university don't own a car. 60% of students also go out of campus to eat at least 3-4 times a week. This means quite a number of students use public transport to get around.
So how to save money to pay for public transportation?
If you're a student, get apps like aiskosong.my or studenthero on your phone to look for deals and bargains that are meant for students (iPhone peepur download here, Android peepur here). The app saves students the hassle of actually needing to go to several places to compare prices. (And no la they didn't pay us to write this.)

Get concession cards. If you're a student, an OKU or a senior citizen, you can get cards that save you some money when you travel on public transportation. RapidKL offers these kinda cards that save ugaiz up to 50%! Not eligible for these cards? No need worry, even Touch N' Go cards save you 20% when you use it on public transport!

Save every RM1 or RM5 note you have in your wallet at the end of the day. At the end of your day, empty your wallet of these notes and you'll be surprised at the amount you'd have in a month. By doing so you can then have some spare change to cover for public transport. (Our assistant editor Lydia did it with every RM5 note she got and managed to pay for her honeymoon with it!)
Collect less debt. If you kenot pay for public transport, you definitely kenot afford that iPhone 6. We as Malaysians like to spend a lot (this writer included). We're even South East Asia's highest in terms of household debt. Malaysians' debt rates are always in the news, such as here, here, here, here and here. By swiping your credit card less, not only can ugaiz pay for public transportation but also have extra savings in the bank.
Write to your MP. Tell them your concerns and make sure they know if you're struggling to make ends meet. If they don't care, then you know what to do at the next election.
Many costs have gone up this year, with GST and a weakening ringgit contributing to higher prices for most things. While these escalating costs strike almost everyone, the first ones to tighten their belts will most definitely be this 12-16% of Malaysians. And this isn't even for a great transport system (as anyone who's ever waited for a bus here in Malaysia will tell you).
Maybe that's why Malaysia has the third highest car-ownership rates in the world, despite having the 2nd most expensive cars in the world to go with it. So it looks like whatever transport you take, Malaysians are all going to have to ride it out for the next few years.