Alert the townspeople! Malaysia will be making its way to the international big screens!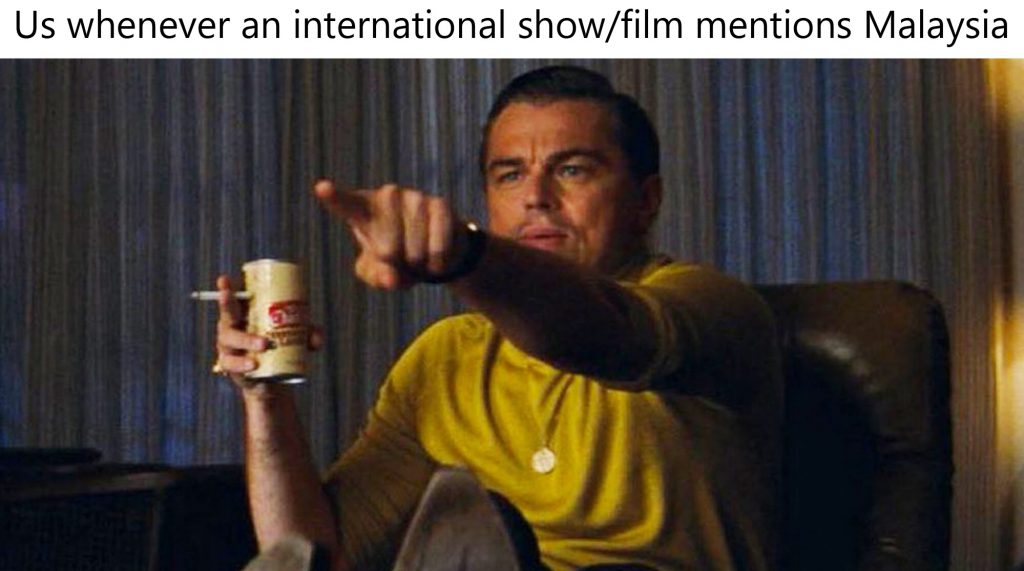 Well, maybe not that big a screen lah. According to Hollywood Reporter, it was recently announced that someone will be making a TV series based on the 1MDB scandal. Westward, a production company by Beau Williams (creator of House of Cards) and Jordan Tappis, have teamed up with SK Global, a co-financier for the Crazy Rich Asians franchise, to work on a series based on that Billion Dollar Whale book. You know, this one:
What's more, besides people from SK Global, it seems that Michelle Yeoh will also be one of the producers of this series as well. As for why the 1MDB scandal, according to the people from Westward,
"At Westward we are drawn to stories that reflect the complexity of the times we live in, centering on enigmatic and surprising characters," – Williams and Tappis, as quoted by Hollywood Reporter.
And if you've been following the whole 1MDB drama, you'll know that the characters are indeed enigmatic and surprising. But who will play them? Well, they haven't announced any casting choices yet, so we asked around the office and came up with our own casting, starting with…
1. Jason Leong as Jho Low
Alleged as the mastermind of the whole 1MDB issue, this baby-faced playboy/fugitive is the main character in the books, so we assume that he'll be the series' main character as well. Masi Oka and PSY comes to mind, but Malaysia's own comedian Jason Leong seems to be the perfect choice.
In fact, Jason Leong himself had acknowledged his resemblance to the villain, and had hoped that his looks, choice of eyewear, and ability to speak Hokkien will net him a role in a Billion Dollar Whale adaptation.
"People have asked me if I am Jho Low. I'm dealing with this resemblance by hoping that Michelle Yeoh and the producers of Billion Dollar Whale movie will call me for an audition." – Jason Leong, to South China Morning Post in 2019.
2. Joe Hasham as Najib Razak
For perhaps the second most important character, it's pretty tough: nobody we knew looks exactly like Najib Razak. Some suggestions include Bruce Leung, Ken Jeong, and even Bobby Lee. But the we think the best choice would be Joe Hasham, a Lebanese-Australian actor who emigrated to Malaysia and started KLPac.  He might need to put on lip gloss to fully embody Najib's pink lips, though.
3. Keegan-Michael Key as Arul Kanda
As former CEO of 1MDB, we need to have an Arul Kanda character, and one of the earlier suggestions for his casting we got was Samuel L Jackson. But as someone pointed out, Sam didn't smile as much as Arul Kanda did, so we found a replacement in Keegan-Michael Key, of the Key & Peele sketches fame.
4. Stanley Tucci as Riza Aziz
For the character of Najib's stepson, Jho Low's good friend, and producer of the 1MDB-funded award winning film Wolf of Wall Street, we can think of no one other than Stanley Tucci. Maybe it's the glasses. Either way, Stanley always understands the assignment, so no problem there.
5. Kathryn Hahn as Rosmah Mansor
Among the candidates for the character of Najib's wife include Adibah Noor, Anjelica Huston, and Meryl Streep, but based on her smile alone, Kathryn Hahn would make a pretty good choice. Slap on some special effects makeup and a huge wig, and she might make a pretty convincing Rosmah.
6. Kate Nash as Clare Rewcastle Brown
Despite technically being the one who cracked the 1MDB scandal open, Clare Rewcastle Brown is less recognizable than Jho Low or Najib or most other characters in this saga. Due to this, we decided to go with lesser-known British singer-songwriter Kate Nash, whose look in the video for her most famous song, Foundations, kind of matched the journalist. Well, kind of.
7. Ma Dong-Seok as Rafizi Ramli
Some of the suggestions we had for Rafizi's character had been Brendan Fraser and Chow Yun Fat, among others, but perhaps Ma Dong-Seok (aka Don Lee) would be a better choice. While Ma had been known for his portrayal of tough, badass characters, maybe in this series the truth can be bent a bit and Rafizi's character actually went to jail for leaking 1MDB-related documents.
So, do you think our casting is *chef's kiss*?
Do you have other suggestions? Did we miss out on anybody? Let us know in the comments, and we may just include your suggestion in this article! Whether or not Westward and SKGlobal would actually cast these people is doubtful, though, but we can dream.