When you wanna go for a quick beach getaway, chances are you'll consider Redang or Perhentian, or maybe somewhere slightly further like Krabi, Phuket, Koh Tao or Koh Lipe… They're near, they're affordable, and most importantly, they're prettier than Penang. (OOPS. Soz Penang kias. Nehmind you got better food la k?)
But this time round, we've partnered with our friends at Wonderful Indonesia to present to you a hidden gem we bet you've never heard of.
Mandalika: surfing junkies' best kept secret (and the new Bali nobody wants you to know)
OMG guys it's so pretty we Literally. Can't. Even.
Mandalika is actually right by one of the most popular beach destinations in Indonesia. No, not Bali… other other one: Lombok!
While Lombok is often used as a transit point for Indonesia's famous Gili islands (up north, about 2 hours drive away from the airport), there's a wide stretch of beautiful white sandy beach facing the Indian Ocean just 30 minutes away. Along the south coast of the Lombok island lies the beautiful Mandalika, a surfer's paradise that is quickly becoming the island's capital of leisure.
Think of it as an all-in-one resort town. On one hand, you've got nature in all its glory – clear waters and long stretches of beaches sitting amidst lush green hills… and on the other hand, you've got thrilling man-made spots – racing circuits, water parks, golf courses, spas and vibrant bars. In fact, there's even grand plans of building a 4km-long cable car that can conveniently connect you to key spots on Mandalika!
Wahhh why this place so geng one? Well it's actually a special tourism economic zone that even Indonesia's President Jokowi is overseeing himself. (He.. uh… even made a vlog with his phone during his recent visit. +2349 pts for social media savviness.) Standing at 1,250 hectares, it's actually a HUGE area! Think of it as 15 x Sunway Lagoons, omgwtfbbqptptn.
Anyway, if you're more keen on beaches, just rent a bicycle or hop on a Bemo (their version of a tuk-tuk or trishaw) and visit gorgeous spots like Tanjung Aan, Kuta, Gerupuk, Serenting, and Seger Beach. To catch a panoramic look of Lombok, head to the top of Merese Hill and Batu Payung Beach. Those who enjoy swimming, surfing, and fishing can head to Gerupuk Beach, while those who prefer peace and serenity can head to Serenting Beach.
All kinds of fun water sports activities await at Kuta Beach. For a one of a kind cultural experience, head down to Seger Beach during the annual tradition of Bau Nyale Ritual and join in the local festivity you won't find elsewhere.
But if you explore Mandalika until sien already, there's a VOLCANO right outside
After you're done with Mandalika, you can always head to the other parts of Lombok – there's so much to do, both in and out of the water.
See, Lombok isn't just a transit place for the three Gili islands. You can actually hike up a REAL life volcano instead of just reading about it from textbooks. Mt Rinjani is only 400m shorter than our very own Mt Kinabalu in Sabah, but it has a friggin lake in the middle of it. And being a volcano, there's a hot spring where you can go cook eggs or something.
Oh and did we mention that it's an ACTIVE volcano? The latest eruption was in September 2016, where an ash plume that reached 2km shot up to the sky! Kancheong factor makes it 2139523x more exciting.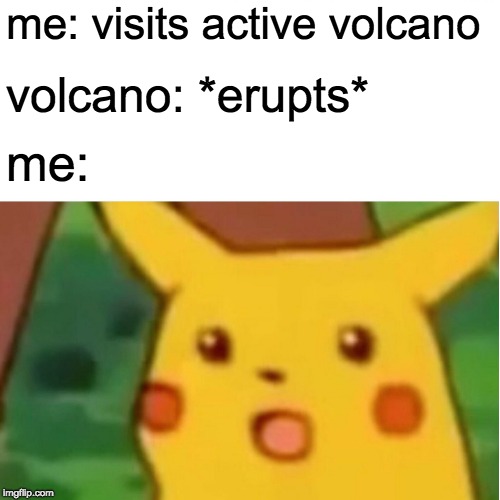 Apart from that, the mountain itself is also sacred to the Sasak tribe and Hindu people, so drop by on certain days and you may just witness some religious activities being done right there and then.
If you're up for another adventure, head south to the famous Tangsi 'Pink' Beach, where pretty corals make the shore look soft and blushed.
And then of course there are over 20 Gilis (means 'islands') including the famous Gili Trawangan, Meno and Air. You can also hire a bike and cycle through rice paddies – there's plenty of it in Lombok. Or if you like mixing with the locals, there are opportunities to visit traditional villages and experience the daily life of the Sasak tribe.
The best thing? It's SO EASY to get to these places from Malaysia
The biggest potong stim when it comes to travelling is, well, the travel itself. Sit plane la, sit bus for hours la, take choppy boat ride la… aiyo reach destination also sien d.
But to get to Mandalika/Lombok, just get a direct flight from KL to Lombok. In fact, we found that AirAsia flies directly, and fares are not too expensive too:
All of Lombok's attractions are just a bicycle or taxi ride away. As for Mandalika, well, from the airport, it's only 30 minutes away by bus! Nice right??
If you're starting to daydream, just remember – although anytime's a good time to visit these areas, May to September would be most ideal as they're the driest months. For more information and other travel tips, you can always check out Wonderful Indonesia's site.
K! BRB gonna plan our holiday!