Art
Culture
fashion
Lifestyle
How 'crazy' is our nasi lemak gown? We look at some of our previous Miss Universe costumes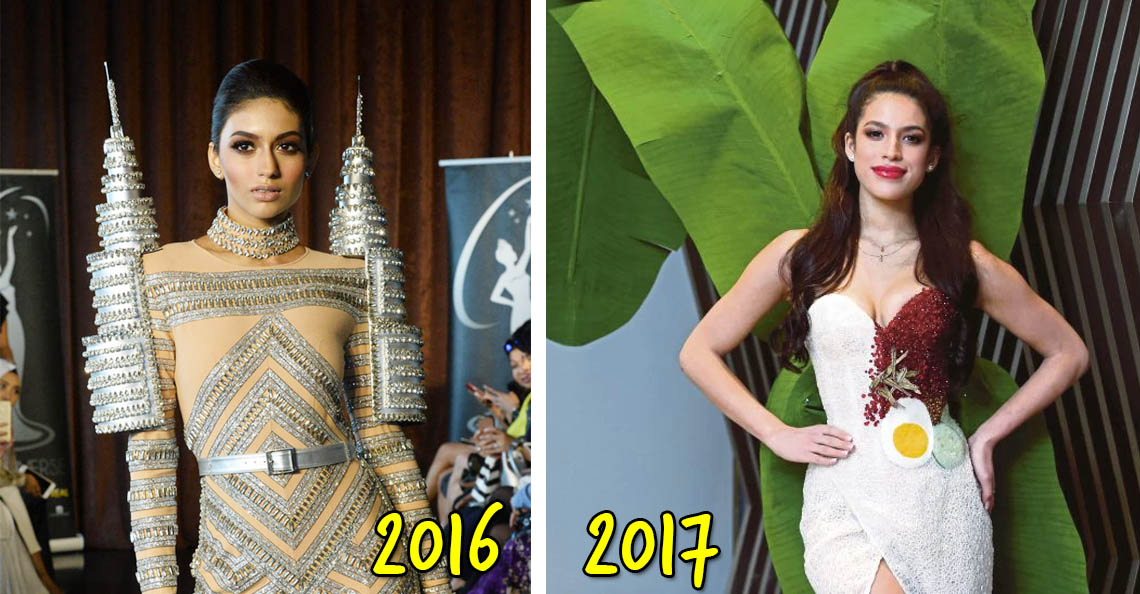 Though you may not watch it, but you've definitely heard of the Miss Universe pageant where every year women from all over the world compete for the covetous title of Miss Universe. As the Miss Universe competition nears, our very own Miss Universe Malaysia Organization will unveil the 2 dresses for the evening gown and a costume category.
This year is no different. Just yesterday, our Miss Universe Malaysia, Samantha James, a Brazilian -Chinese model and actress born in Klang debuted the evening gown – a red dress with a daring slit and a nasi lemak inspired dress for the national costume.
While many thought that the nasi lemak dress was adorable and a fresh take on our national costume, some were pretty vicious: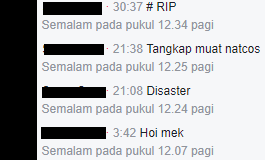 You think that the dress is weird? Wait till you see these other costumes…
These may even make the nasi lemak gown seem conservative in comparison:
Um….. those costumes above brings a whole new definition for the word weird. And yes, Miss USA 2013 is wearing a freakin transformers (Optimus Prime probably) costume.
Why are they so crazy?!
To justify that answer, let's do a little brushing up on our Miss Universe facts. It typically starts with the preliminary competition, where women from across the world are dressed for three categories:
1. Swimwear – This is pretty straight-forward la… it's judging on how fit (and hot) you look in a swimsuit.
2. Evening gown – To showcase again how elegantly and graceful you're able to carry yourselves in these gowns
3. National costume – To celebrate and show each contestants culture in the form of costumes.
Although contestants aren't actually judged according to their national costume, this category is a good way to leave lasting impression on judges, most of these outfits aren't easy to wear. To look good while wearing this indicates an amount of poise and composure that the judges are looking for.
We're no experts, but at first glance, our 2017 nasi lemak dress APPEARS to be a lot simpler than what we've worn in previous years (including the towering design in our previous point). Here are some of our previous looks:
If you look through our archives, our national costumes have always been pretty traditional or cultural. With 2016's twin tower jumpsuit and this year's nasi lemak dress, our national costumes are steering away from the classic and taking a more modern approach.
The designer, Brian Khoo, drew inspiration from something that he thought would represent Malaysia best.
"When I think of Malaysia I think of food…..nasi lemak is also Samantha's favorite food" – Brian Khoo quote edited for clarity and from The Miss Universe Malaysia facebook page.
The ex-Dior assistant designer also shared that it took him and a team of 6 people to finish the dress in a month. In total it took 400 hours of craftsmanship!! The white beads that represents the rice was individually hand embroidered and red crystals represented the sambal. Glass beads were sown on as the telur and the timun. Making the ikan bilis was quite a challenge, they had to use metal and bend it into the shape of the ikan bilis.
While that may sound like a silly thing to wear, but here's the thing – costumes are meant to be extravagant. They can be weird, outlandish and as crazy as possible! Many artists (fashion designers are also considered as artists kay) will probably use this idea to create their masterpieces. And that's why mere mortals like us can never understand them.
It's very easy for people to misunderstand… ART 
While not necessarily 'costumes', outlandish designs are seen in many other places beyond the Miss Universe stage. Concept cars, architectural showcases, high fashion runways… it's not something you'd typically see being used on a daily basis.
If these designs aren't made on the basis of selling them, why are they made in the first place?
The world we live in is a tumultuous place, everyone will be affected whether in a good or bad way. Artists tend to express this in their art. It's a form of expression for them and an outlet for their feelings.
Anyway, our homegirl Samantha James will be rocking the nasi lemak gown at the Miss Universe 2017 finale on 26th  November 2017… and we can't wait to see if there are flying Megatrons or a Donald Trump-inspired outfits. 😀