You won't believe what happened to this Poslaju package belonging to a friend of CILISOS' Editor-in-Chief Chak. It's so bizarre we can't even make sense of it. It's like the package has been stuck in an infinite loop and absolutely refuses to be delivered!
Here's what we got when we tried to track:
Brickfields, Batu Caves, Brickfields, Batu Caves, Batu Caves, Brickfields, Brickfields, Kepong, Batu Caves, Batu Caves, Brickfields, Shah Alam, Brickfields, Brickfields, Batu Caves, awjkhjefhdfbhbzkxbcjk… What is going on here?!!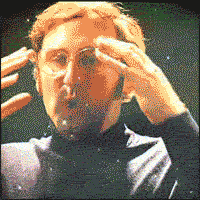 What did this poor guy do to deserve this?
When Chak's friend – let's call him Kevin without a last name – ordered a RM12.30 USB-C cable (shipping fee RM6) from Lelong on 6 March, he did not expect it to go on a journey to the centre of the earth, come out on the other end, circle the equator a few times, and still not wind up in his post box. Kesian! We feel for him coz we know what it's like to have to wait excitedly for our items bought online. Oh well, such challenges are a part and parcel of life. It envelopes us all.
Still, there is no reason for the package to take so long coz it's not like the sender is even in a different state, let alone from overseas. As Kevin remembers, it was definitely from somewhere in the Klang Valley. Judging from the tracking information, it was prolly from Klang.
So what really happened? Even Poslaju has NO CLUE!!  😯
"I called Customer Care about five to seven times. They can't explain it either. They've just been giving me the same update as on the tracking site. My guess is that Customer Care does not have a proper internal system to know what's going on with the package and they are separate from the processing and mailing centre." – Kevin told us on the phone
On two occasions, the Customer Care representative actually HUNG UP on him when he asked 'difficult questions', like, "I know that you said it will be delivered tomorrow, but I have been assured of this multiple times without any result. What actual steps are you taking to ensure that I will receive my parcel tomorrow?" *toot toot toot…
Eventually, Kevin turned to Google for help as most of us do when the universe got us stumped. He read on Lowyat.net that people had success after calling the Poslaju offices directly, rather than the Customer Care line (1-300-300-300). So he called the Batu Caves branch on 17 March (coz at the time the package was there) and they said their Brickfields branch has to deliver it due to the territory the address falls under.
Could it be the address? Kevin stays at Kiara 1888. The condo has been there for eight years and can be found on Google Maps and Waze. To his knowledge, residents have no issues getting their items delivered before. Usually the guards will sign for them at the guardhouse. His normal letters (ie. bills and stuff) also can sampai.
The good news is, as we were writing this article, Kevin FINALLY got his package on 20 March!! The poor parcel broke out of the infinite loop at last.
Well ok la to be fair, this doesn't happen all the time. This is probably an isolated case as far as we can find.
Actually what happens to your package when Poslaju gets them?
Making sure the Malaysian post system runs smoothly is not an easy task. The whole journey of a package goes through many stages before it sampai your house. We're going to explain it here, but if you would rather watch a video, click here.
After posting your package, it is sent to Pusat Mel Nasional (PMN) in Seksyen 21 Shah Alam, which is one of four of their processing hubs in Malaysia. The Shah Alam one services three areas: KL, Selangor and Negeri Sembilan. PMN receives packages from more than 1,000 points nationwide daily, including post offices, Poslaju branches, kiosks, agents and most recently, its Go2 mobile units.
Every day, the postmen do a little dance number to get them motivated for the day! Just kidding. 😆 Okok, we'll stop. Don't want to joke about people's couriers.
The packages are then sorted by size and category. Those that are too large or weigh more than 30kg have to be manually wrapped by their 150 staff.
PMN is able to process 14,000 packages in an hour (150,000 per day!) thanks to LG CNS's VivaSorter technology (yes, 'life's good with LG'… that LG). NO, it does not sort Perodua Viva cars… the VivaSorter is an automatic crossbelt sorting system (CB Sorter). The whole project cost about RM20 million. This is what it looks like:
Until it was implemented by Poslaju in 2015, they relied 100% on manual labour, omg vomit blood. Now, thankfully, 80% of their work is done automatically. They really saw that they had to…address…this issue.
"A decision was made to build an automatic logistics processing centre to more efficiently handle the sharply increasing volume of parcels." – statement from LG CNS as reported on Malaysian Digest
Of course, this increase setems from something bigger… mainly more Malaysians are shopping online now. Pos Malaysia stated that their online purchase deliveries have risen from 29 million to 40 million in merely two years!
On to the NEXT step – each package has a postcode that will be scanned before it goes through the detector…gotta make sure it's safe 😉 After that they will slide down chutes according to their destinations. The LAST step, called closing, where the packages are labelled and prepared for delivery.
Did you know these guys work like 24 hours?!
Well, shifts aside, the staff of Pos Malaysia work 24 hours! And they only earn about RM1,300 to RM1,400 agak-agak (depending on what position). So, it's nice that the company finally upgraded their system to an automatic one then, with VivaSorter. It was a necessary break for the postal service of Malaysia la.
But it doesn't explain how Kevin's package kena taichi from Brickfields to Batu Caves to Brickfields over and over again tho, hurhur. We're always getting packages in CILISOS and so far nothing bizarre like that has ever happened to us.  😆
We stumbled on Pos Malaysia's YouTube channel and that's how we learned so much about how they work and the all the blood, sweat and tears they pour into their jobs. Quite interesting la some of the videos… some were hilarious, some were heartwarming, some were just plain bizarre.
From delivering letters for people or squirrels, our abang posmen sometimes go the extra mile. It's always nice to appreciate our postmen. After all, what goes around comes around…in an infinite loop.