Imagine living on a land that may or may not be yours to begin with for over four DECADES. That was what happened to some 140 former settlers at Kampung Serampang Indah, Negeri Sembilan who fought for their rights on the land they used to live in. Kampung Serampang Indah was formerly known as Kampung Gatco, which was named after the Great Alonioners Trading Corporation (Gatco).
See, these settlers almost lost their lands in a 40-year dispute between them and a company called Thamarai Holdings Sdn Bhd, that had bought over the land from Gatco. In fact, the Minister in the Prime Minister's Department, Datuk Takiyuddin Hassan, recently mentioned that the authorities have classified the case as requiring 'No Further Action'. 
"For the honourable member's information, the Malaysian Anti-Corruption Commission (MACC) investigation into the Gatco case has been completed. The attorney general has decided there should be no prosecution in this case and the investigation has been terminated." – Takiyuddin, as quoted by Malay Mail.
Waitamin, what happens to the settlers then? Well, before we get to that part, let's take a look at how this scandal began in the first place.
It all started when a sugar company in Negeri Sembilan closed down…
So, before there was Kampung Serampang Indah, the 4,942 acres of land was originally a sugarcane plantation that was owned by Syarikat Gula Negeri Sembilan. When the company closed down, the Negeri Sembilan State Development Corporation awarded a 66-year lease (some reports stated it was a 99-year lease) of 4,700 acres of the land to Gatco.
Gatco was apparently incorporated in 1977 by the National Union of Plantation Workers (NUPW) to facilitate a land development scheme for its members. Under this scheme, 430 families would move into what was then known as Kampung Gatco. Each member paid about RM4,000 to RM7,600 for that scheme and were promised with one acre of land for housing and ten acres of land to plant sugarcane.
Gatco's scheme was supposed to be implemented in two stages:
Provide housing for each family
Provide an additional 10-acre plot of land to plant sugarcane for each family
However, Gatco kinda messed things up when it reduced the plot to eight acres for rubber plantation. To make matters worse, Gatco was providing the additional plot of land to these families when it was declared bankrupt in 1983.
When this happened, the land was surrendered to Pengurusan Danaharta Nasional Berhad before liquidators took over. The liquidators offered to sell the land to villagers for RM16 million.
Apparently, 214 villagers took up the offer but was later rejected because the land was sold to Thamarai Holdings, an oil palm and rubber plantation company in 2006. Thamarai is also a subsidiary of the diverse Lotus groups of companies.
But all is not lost just yet. Another group of settlers reportedly urged the then state govt to intervene and after several rounds of negotiations, Thamarai agreed to give 1,186 acres of land to settlers… for FREE.
You'd think that the settlers would settle for that agreement (cos who would reject free land, right?) but, in 2015, only 170 of them agreed to this. More than a hundred of them didn't. 
And that's because those who agreed to that would only get four acres of land while those who bought the land from original owners would only get two acres of land each. Having promised 10 acres of land each in the initial agreement with Gatco, it only makes sense why the settlers didn't settle for this agreement. 
Not only that, the one-acre land where their houses were built on had also been mortgaged by Danaharta without their knowledge. At this point, each villager was RM50,000 to RM60,000 in debt.
And now, that the land belongs to Thamarai, it wants to develop the land for a rubber replanting project. However, the villagers made it hard for Thamarai to do this because…
The villagers took matters in their own hands by blocking lorries and bulldozers from entering the kampung
When Thamarai started the aforementioned project, villagers, who were in their 60s and 70s, took matters into their own hands. They blocked lorries from transporting rubber logs from the rubber estate and even in 2015, they blocked Thamarai's bulldozers from entering the village.
Their alleged ruckus behaviour had caused heavy police presence and these villagers have been repeatedly arrested for this very reason. You can watch the video of the blockade here:

But the villagers didn't stop there. In 2013, 140 villagers decided to sue Thamarai and the liquidators involved with the dealings, in hopes of declaring the sale null and void. They also sought a permanent injunction that would restrain Thamarai and the liquidators from dealing with the land. 
In addition, the villagers also sought monetary compensation for breach of trust and 2% interest in the event of default on payments and other forms of relief. This is because the villagers believe that Thamarai and Gatco failed to protect their rights and interests.
Although the KL High Court initially refused their leave of application, the villagers were eventually successful at the Court of Appeal and Federal Court. 
Not only that, the settlers even lodged a report with the MACC on claims of possibility of corruption in the sale and purchase agreement between Thamarai and the two liquidators. 
According to then MACC chief commissioner, Datuk Dzulkifli Ahmad, a special task force would be set up to probe claims made by the villagers.
"From the briefing given to me by the group, there seems to be some element of corruption and abuse of power as to how the land was disposed of." – Dzulkifli, as quoted by The Star.
Under MACC's investigation, the liquidators and two Datuks, who are top officials of a family-run group of companies, were arrested to assist in the investigation of this scandal.
And while all this was happening, the police still warned that they would arrest anyone (read: villagers) who attempted to stop Thamarai from carrying out work on the land. This may be why the villagers believe that the police were abusing their powers in favour of Thamarai but the police had denied this.
It also seem as though the state govt was in favour of Thamarai. This came after the then Menteri Besar of Negeri Sembilan, Mohamad Hasan's warning against those who try to stop civil servants from carrying out their duties pertaining to the rubber replanting project there.
"We (state government) are running out of patience because the project has been in limbo for 47 years." – Mohamad Hasan, as quoted by FMT.
So, what happened after all these legal drama?
In 2018, the villagers lost their legal battle in the Federal court. According to Chief Justice Tun Raus Sharif, the villagers could not argue that they had proprietary rights over the disputed land as the issue has been decided.
In fact, the villagers were ordered to pay RM10,000 cost to the liquidators and another RM10,000 to Thamarai. Wait, so does that mean they lost their homes too?
Well, not really because…
These villagers ended up accepting 4 acres of land that was offered by Thamarai Holdings
Not only did the villagers lose a legal battle against Thamarai (and had to pay them), the MACC has reportedly completed investigations in this scandal. And as we mentioned earlier in the intro, the attorney general decided that there should be no prosecution in this case. It'd only be typical to believe that the villagers have lost their rights to the land too in this case.
But that wasn't really the ending of this story.
As it turns out, 139 villagers were given titles over the land in Kampung Serampang Indah in March 2020. After negotiating with the villagers, Thamarai agreed to give 1,192 acres of land to the villagers.
Thamarai's chief executive officer of Lotus Group Malaysia, Datuk R Ramalingam Pillai, claimed he is happy to be able to solve the four-decade land dispute.
"We hope that the villagers would make full use of this land with agricultural projects to help them succeed in life." – Ramalingam, as quoted by Berita Harian. Translated from BM.
While this may sound like a happy ending to the villagers, we can't help but to point out the biggest…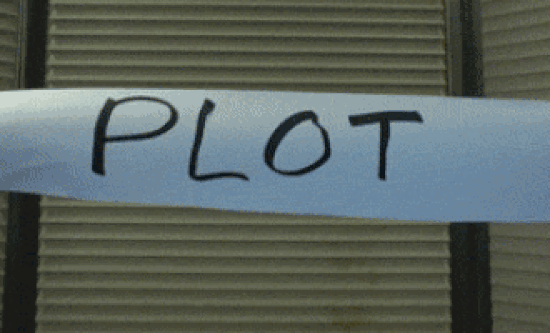 …to this scandal. After over forty years disputing over the land in Kampung Serampang Indah, the villagers eventually agreed to…
4 acres

of a land for original settlers

2 acres

of a land for those who bought the land from original settlers
…which was exactly what was offered to them in 2015.
And if that's not the weirdest thing you've read today, then we don't know what is.