(Untuk baca artikel ni dalam BM, klik kat sini.)
If you read the news often enough, you'd be familiar enough with MCA's Michael Chong as the guy who helps victims of loansharks…
…But these days however, Michael Chong seems to be dealing with a different kind of victim – the kind who fall for online sex scams.
Also known as Catfishing, this usually involves a person using a fake online identity to con their way into your heart and bank account. In the context of this article, catfishers would initiate chats with the victims, get access to compromising photos, and extort the victim for money in return for not making these photos public. It's also getting really bad nowadays, with our national cybersecurity agency warning that catfishing scams have been on the rise every year since 2014.
Which brings us to our current story: An anonymous reader, Bob, contacted us to share his story about how his friend was a victim of a catfish scam and how Bob himself contacted the scammer to troll her back! #friendshipgoals 
In a nutshell, Bob's friend made a strange post on Facebook one day with a series of revealing images and a note that he was being extorted. The scammer sent him screenshots of preview messages with his nudie pics to all his friends. If he didn't pay RM5,000 (which he did), the scammer would hit the send button. It was when the scammer asked for an additional RM4,000 that he decided enough was enough, and put up the compromising pictures himself.
Bob found the scammer – whom we'll call Diane – and sent her a friend request on Facebook:
"When I found out, my first thought was "Damn, I wanna troll this fella" so I sent her a friend request. After some time, she approved and, a couple of days later she messaged me with "Thanks for approving". Remember, I was the one who added her." – Bob, in interview with CILISOS.
In the hours that followed, Bob discovered some really interesting insights into the strange, strange world of Catfishing…
1. That hot chick you're webcamming with…. is most likely a MAN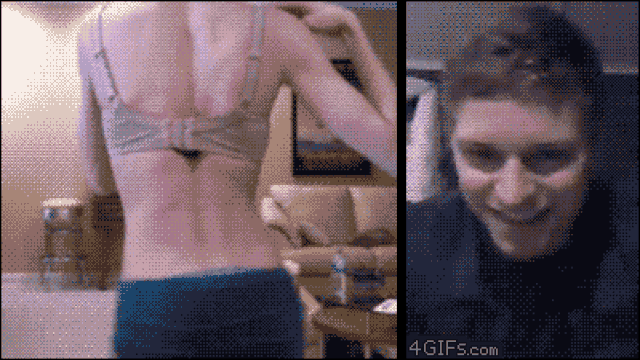 Bob describes Diane as a "hot Chinese girl", adding that she *says* she's from Taiwan but working for Hermès in New York. Her Facebook and Instagram pictures (both since blocked) show a girl who's "living the life, taking selfies wearing branded clothing and carrying Chanel bags."
"But the funny thing is that her Instagram profile says 'Simple girl looking for a simple man with a big heart.'" – Bob
In reality though, "Diane" was actually a Filipino man. How do we know? "She" had to give his real name and address in the Philippines in order to complete the bank transfer of the money. As it turns out, the Philippines is the third-most notorious country for these kinda scams after West Africa and Russia, and they usually work in syndicates targeting people from around the world.
The fake accounts they use are usually filled with stolen pictures of real people, who have no idea their names and/or pictures are being used to romance unsuspecting people online. In a way, these people who kena their pictures stolen are victims themselves. 
Even our editor Chak pun kena, finding that he now shares his name with a girl bearing a really nice pair of….glasses.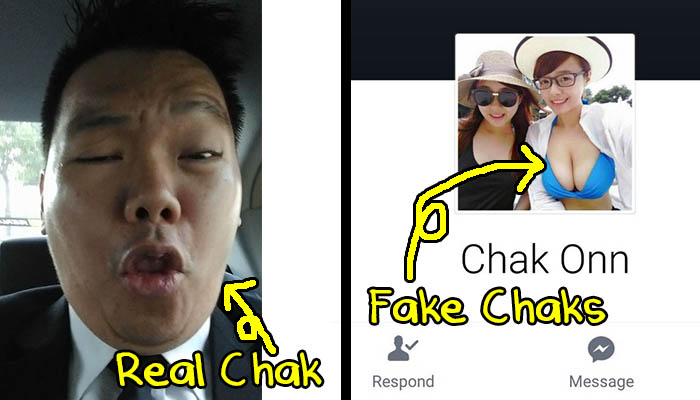 But in terms of fishing analogy, the pictures are just the bait to get you interested. The real fun starts when she starts talking to you, and really…
2. She can sweet talk her way out of everything… and into your heart.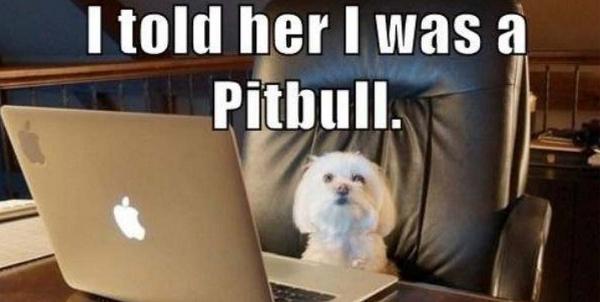 Bob tells us that Diane's message actually caught him quite unprepared as it was quite early in the morning and he happened to be quite busy:
"When I got the message, I was like "S*it, she caught me unprepared!" so I started making up lies. I told her I was a Malaysian Chinese, 42 years old this year, and selling firearms for a living." – Bob
While Bob sent us screenshots of their conversation, Diane's part is now missing because the account has been deleted. We're adding in our own notes (based on Bob's memory) to the screenshots for context. It all starts when Bob tells her he's also in New York (where she is also based):
"There was a delay before she said she was in Buffalo, so I think she was Googling a location that was far away enough that would make meeting impossible. But the excuse that it was too late to take pictures was quite genius la, because she took the time difference into account." – Bob
While the excuses were impressive, Bob points out that there were inconsistencies with her conversation, almost as if the responses were copy-and-paste, such as the one thanking him for approving her friend request – even though he was the one who added her.
"I think it's probably because she's talking to a few people at a time, so she can't pay too much attention to the finer details." – Bob.
While Bob says Diane was pretty straightforward about what she wanted, which was to have some fun online, he tried to bring the conversation to a deeper level a couple of times, including one about the meaning of life  😆
There are some other examples of this throughout the rest of this article, but Bob was eventually convinced to start a webcam conversation…
3. They use 'looped videos' of hot chicks so you think you're webcamming them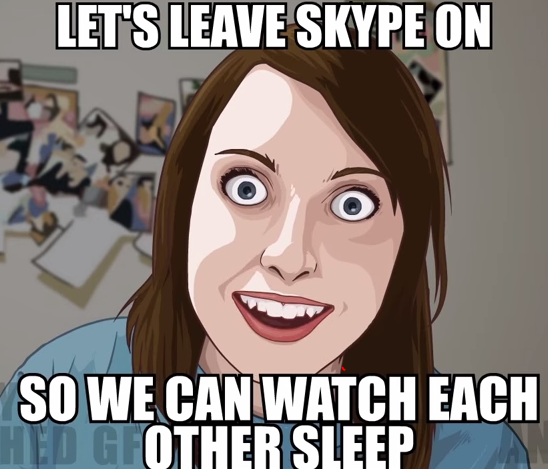 Despite Facebook Chat having a video calling function, Diane was adamant on using Skype.
"I think it's because Skype allows them to run a program that fakes a live feed. They're actually playing a video, but the program is fooled into thinking that it's live footage from the webcam." – Bob
These same programs are used by Omegle jumpscare pranksters, but we won't be providing any links to these programs in the name of social responsibility  🙂
But now, Bob had a problem. He didn't want to show his actual face and he was afraid that the scammers could hack into his phone or computer. "You never know if there's a vulnerability within Skype that allows these scammers to hack into your computer," Bob tells us. "It's called a Zero-Day Vulnerability which requires a skilled hacker to pull off. I don't think a RM5k scammer can do it, but have to be safe la." FYI Bob is actually pretty good with computers.
So what he did was to use their own tricks on them. Most of these scammers use looped videos taken from webcam live show websites, so he made *his* own fake video, which we'll unveil in the next point. Pretending to be a Skype noob to buy himself some time, Diane guided him through the setup every step of the way:
"Fashion wasn't the only thing she was good at. She also turned out to be an expert in Skype troubleshooting. Hahaha" – Bob
And finally, webcam video chat is a go, and he sees Diane for the first time:
"It was definitely a different girl from the pictures, in a blue t-shirt and no makeup. But close enough la. She was also not moving for awhile in the beginning. I think she forgot to hit the play button.

"She asked me why my webcam wasn't on, and I said my ex-girlfriend was sleeping and I didn't want to wake her. Right away, she asked me to go to the bathroom, where it's private, because she wanted to see my d*ck. Obviously she's used to talking to men who are in relationships." – Bob
She also seemed to have answers for everything – when Bob asked to hear her voice, she said that her mic was broken and her mom was sleeping in the next room (because if the mic was on, Bob would have heard a deep voice with a Filipino accent). By this point, Diane was getting impatient and asked to see his face, and this is when Bob realized…
4. She's got very specific taste in men… Asian and popular on Facebook.
So after much dilly-dallying, Bob finally shows Diane his face. Remember how we mentioned that he made a fake video of his own? Here it is:
And Diane was not happy at all. Not because it was an obviously fake video, but because it's a video of a white dude.
"She was really pissed off, saying "I thought you said you were Chinese!". And I replied that I was actually HALF-Chinese. She cut off the video after that, but we were still connected. She probably went to check our Facebook conversation, but I already blocked her – which was a mistake – because she came back and said "Why did you block me?"

But she was really in character la. She started scolding me, like "It's because of men like you that's why I hate men, you liar!" She might have been trying to guilt trip me into showing my real face but, either way, it was quite impressive." – Bob
Bob's theory is that this particular kind of scam relies on exploiting the victim's sense of shame, and Asians are a prime target because we're generally more conservative and have a greater need to jaga muka (and other body parts). In fact, he says that based on observation, the scammer probably looked for these criteria:
A lot of friends on Facebook – The more friends you have, the more people will see your nudie pics.
Posting status updates and getting likes – You can make your friend list private, but they can still see people who like your posts. Plus, it shows how popular you are.
Has many subscribers – Again, it shows you're Mr. Popularity so you have more malu to tanggung.
In a relationship – Actually, you're still a target either way; just that people in relationships are more likely to pay.
But as for the Bob-Diane relationship, things ended better than most real-life relationships.
"Her last words to me was "This is the end of the conversation. I don't want to talk to you anymore. Goodbye." At least she had the courtesy to say goodbye." – Bob
Sounds too good to be true, doesn't it?
If a hot chick interested in you sounds too good to be true, it probably is.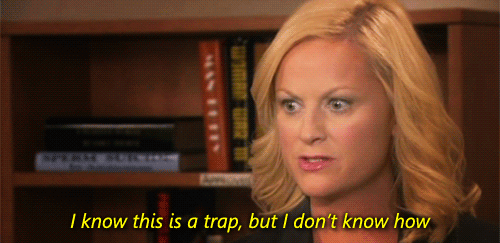 One thing most people would say when they see victims of these kinds of scams is that he was thinking with his OTHER head, which isn't necessarily inaccurate, but it also gives the idea that only straight men fall for them. In reality, gay men and straight women are often victims of catfishing as well.
But here's the funny thing… we all know about these scams so why are people still getting conned? Surprisingly enough, most people don't fall for it because they're lonely (though it's also a reason), but because the internet has created a condition where we can establish emotional connections without the commitment and/or risk of meeting someone in person. Basically, we've fallen in love with our own imagination.
"So here's the funny thing. I knew the scammer was a man from the beginning, but I still refer to him as "her"… as if she's a real person. That's how much it can screw with your mind." – Bob
There are many guides and warning signs that have been posted online, but we're gonna list down the ones which we think are the most important:
Do a reverse image search on Google. A lot of these pictures have been stolen or are stock images.
If they're very direct or insistent on happy fun taim, it's a huge warning sign
DO NOT say or send anything that you won't in real life.
If this person seems out of your league too hot, too rich, too professional, etc. If these aren't the people you attract in real life, they won't be attracted to you online either. Truth hurts. Sorry.
If you are a victim and need help, call Cybersecurity Malaysia's helpline at 1-300-88-299 or send a text to 019-266 5850.
But above all, trust your gut instinct. If you get the feeling that something's off or if it's too good to be true, then it might be a good idea to play it safe and end the conversation.
Just remember that while there may be plenty of fish in the ocean, but on the internet, catfish catches you!