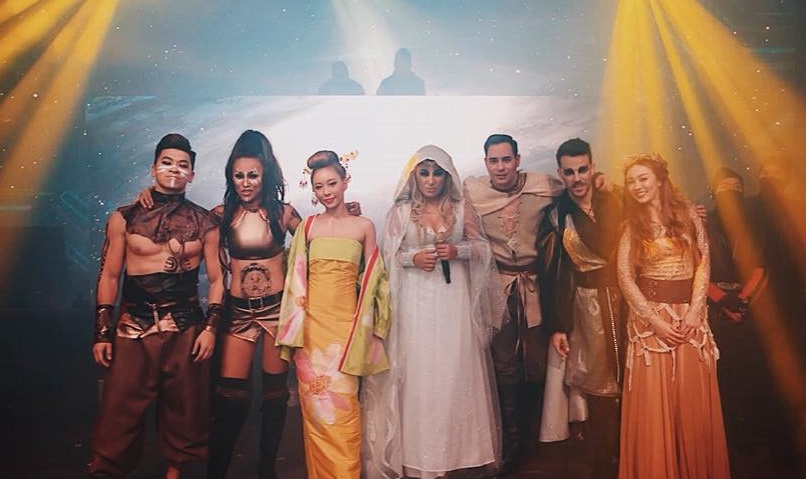 It's not often that we can say there's a truly unique party event, but in this case, it's true. One that's not just pumping music, not just performances, and not just an amazing light show, but a brilliant combination of all those things, plus… a narrative.
(that means got story la)
Yep, that's right – catch the launch of the ETM (Electronic Theatrical Music) 2.0 music event, the sequel to the successful event series presented by Chivas XV at Fuze Club this November the 9th at 11pm.
In case you missed the inaugural ETM last year, it's a whole new experience for KL party-goers – blending the region's top music acts together with elements of theatre and visual flare, and tying it up with a storyline that progresses through the night, in which the DJs are actually… the cast!?
Last year, Joey G played a prince who needed to save the world – with music, and of course get the princess (DJ Nikki) in the process. The 90 min tale is a series of elaborate set-pieces telling a story, punctuated with epic music sets, dancing geishas, pyrotechnics and a custom-built set that took months to build.
This year, there's a new story, and a new set, a few recurring cast members (like DJ Nikki, YouTuber Dennis Yin and singer/dancer Joy Victor) and a whole bunch of new characters as well (including the world-famous DJ duo, Sick Individuals), each playing a role on top of their responsibility to keep the party rockin'.
This series of experiential extravaganza events billed as ETM Immerxia 3D and ETM Live. ETM Live sees a mix of class and comedy with dance hosted by none other than Dennis Yin, while ETM Immertia 3D sees colourful, gravity-defying acrobats, aerialists, dancers, jugglers, stilt walkers in a 90 min extravaganza of non-stop musical theatre.
Oh, and there'll be some liquid gold as well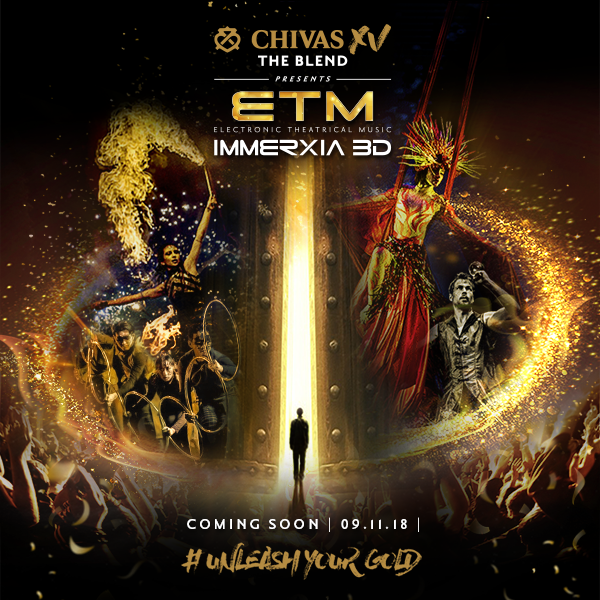 So what binds all of these elements together? Well as our buddies at Chivas always remind us – success is a blend. And they're holding these events at a series of venues across Malaysia (check their Facebook for details), to coincide with the launch of their latest offering, Chivas XV.
Chivas XV a new blended scotch of no less than 15 years and finished in Grande Champagne Cognac casks, which delivers a lovely velvety variation to the Chivas range. This also means it's perfect for shots, and cocktails during high-energy celebrations!
And you can score tickets, and some velvety tipple, IF, you can convince their chatbot to give you tickets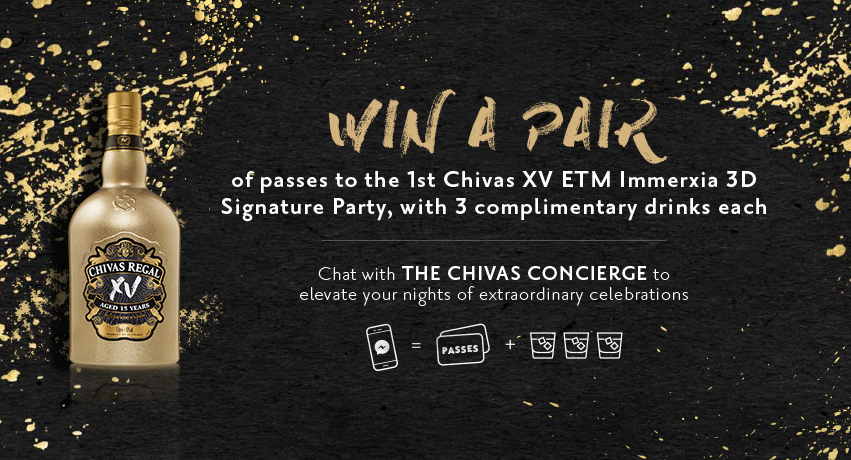 If we've at least sold you on either the event or the tipple, here's your chance to win both! As the banner suggests, you can win two passes to Chivas XV presents IMMERXIA 3D, at FUZE Club on 9th November and three drinks with each pass, just by chatting with their online chatbot, The Chivas Concierge!
Where do you find it? Well, just drop a message on Chivas Malaysia's Facebook page, and you should get a reply soon. Say all the right things, and The Chivas Concierge might arrange for two passes for you and a lucky friend. If you don't get also is okay laa, just call FUZE Club at 011 2639 5797 for bookings for the launch party.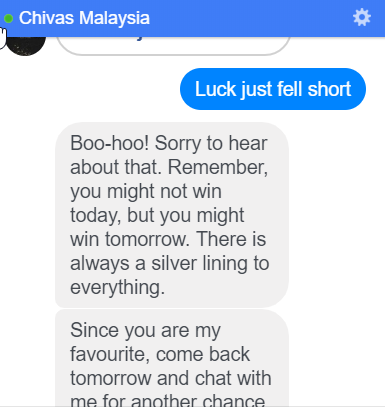 Not everyone gets it, so we hope you're better at bodeking than we are 🙁