Friday, July 10th: A very special day at Masjid Jamek
4:30am: I think I may have taken too much coffee writing the translated version of Najib's lawyer's letter to the Wall Street Journal. Can't sleep. I decide to do an early Sahur so I won't have to wake up later.
10:30am: I somewhat regret the early Sahur. Woke up thirsty, but it's nice that I don't have to rush to work today since I've got half the day off. Wearing a simple baju melayu today cause I'll be buka puasa-ing in Masjid Jamek so I should probably cover dem tattoos.
12:00pm: I join my dad for a drink at the friendly neighborhood kopitiam. But I didn't drink la. #YOLO
2:12pm: Khalil (another one of our interns) calls to say that he managed to secure an interview with the head Imam at Masjid Jamek.
6:00pm: I leave the office for Kelana Jaya LRT station.
6:17pm: I get my own little corner to stand in next to the door. That's always been my favorite spot on the LRT when I was younger so I can look out the window.
6:57pm: After staring at my phone for 40 minutes, I arrive at Masjid Jamek. Out of sheer habit, I pop a Ricola into my mouth. I meet with Khalil.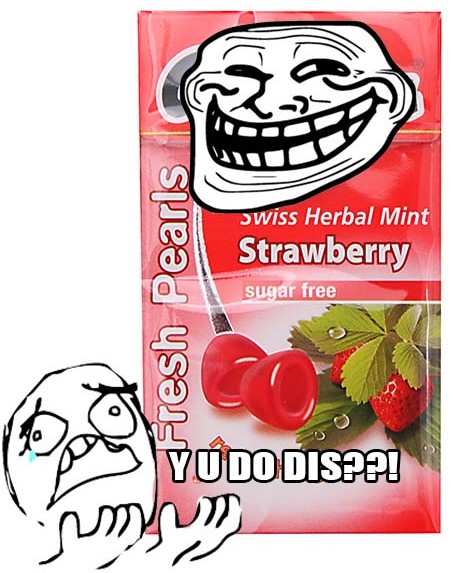 7:00pm: As I walk through the gates of Masjid Jamek. I realized that I popped a Ricola into my mouth. I swallow it, just like I swallow my pride.
7:20pm: Khalil and I meet with Imam Faisal and his father. Wait, are they… Chinese?
7:20pm: Yes they are.
Buka Puasa with Imam Faisal (and a whole lotta other people)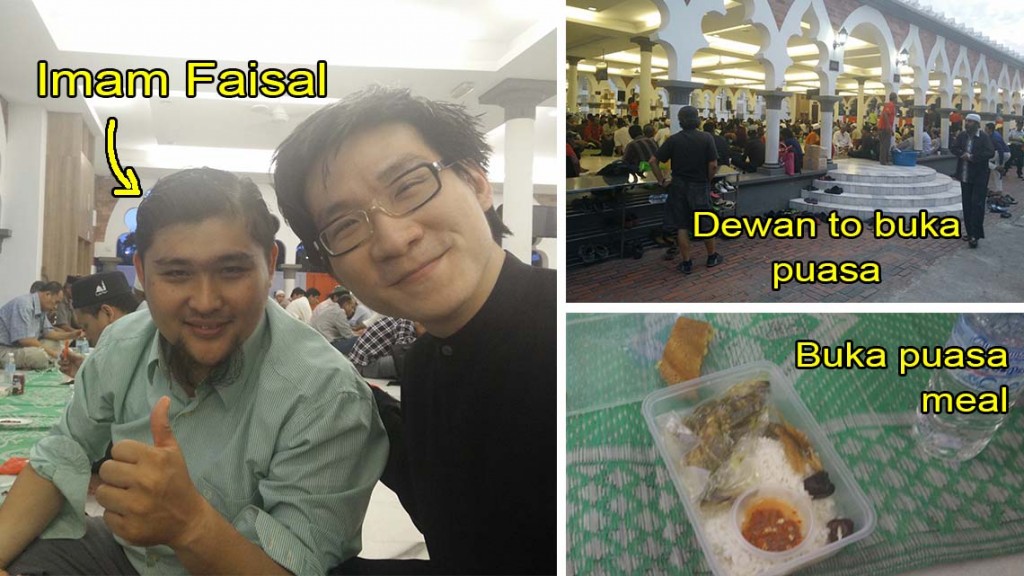 Imam Faisal and his father are an extremely friendly and welcoming pair. As we made our way into the dewan, his father goes off to sit and chat with some other people who were already seated. During our conversation, Imam Faisal says I should actually be talking to his dad for first-timer puasa tips, since he was born Muslim while his father had to learn the ropes after he reverted (Muslims don't convert, they revert) to Islam. As I soon discovered, getting a hold of his dad was pretty tough as he was going about making sure there was enough food being distributed. He did stop by to take a selfie with us though  😆
Imam Faisal says that while everyone has their own perspectives on fasting, the main concept of puasa is to "make Muslims return to their roots," to remind them that, at the core of it, they're servants of the Almighty.
"[Ramadan is] a time when we get the most self-conscious, to discover what we're like and how close we are to the Almighty."
When I asked about Sahur and Iftar, Imam Faisal says that there's no one right way to do it since a lot of the practices are cultural in nature. For example, many of us would be consuming rice while in Saudi Arabia they don't take much rice but more of breads, meats, and fruit. He also mentions that the Prophet Muhammad (PBUH) takes kurma and water or milk for Sahur since it's light and easily digestible.
It's at this time that Imam Faisal stops our conversation. "It's time for Maghrib." Before I could ask if I should stay in the office or in the dewan, he says "Would you like to join us for Solat?" and I was like:
So with Khalil showing me the ropes, I went for the wudu, then into the main prayer hall and experienced Solat for the first time. I wish I could say it was an enlightening or life-changing experience, but honestly most of my focus was on following the process as well as dealing with the shock of "I NEVER THOUGHT I'D GET THE CHANCE TO DO THIS".
One of those times I wish I had a GoPro strapped to my forehead. Aaaaaanyways, back to Imam Faisal. He says that for Sahur, the trick is in the timing… an early Sahur might not last you throughout the day, or you might go back to sleep on a full stomach. To him, the best time for Sahur is Waktu Imsak – the last 10 minutes before puasa taim since it gives you enough time for a light meal, medication, etc and you can go on with your day right after.
Saturday, July 10th: ASAM PEDASSSSSSSSSSSSS
12:00pm: I wake up not looking forward to my 5-hour rehearsal at 2pm.
7:00pm: Rehearsals over. Headed to Siti's family home for buka puasa.
Buka Puasa with Siti & family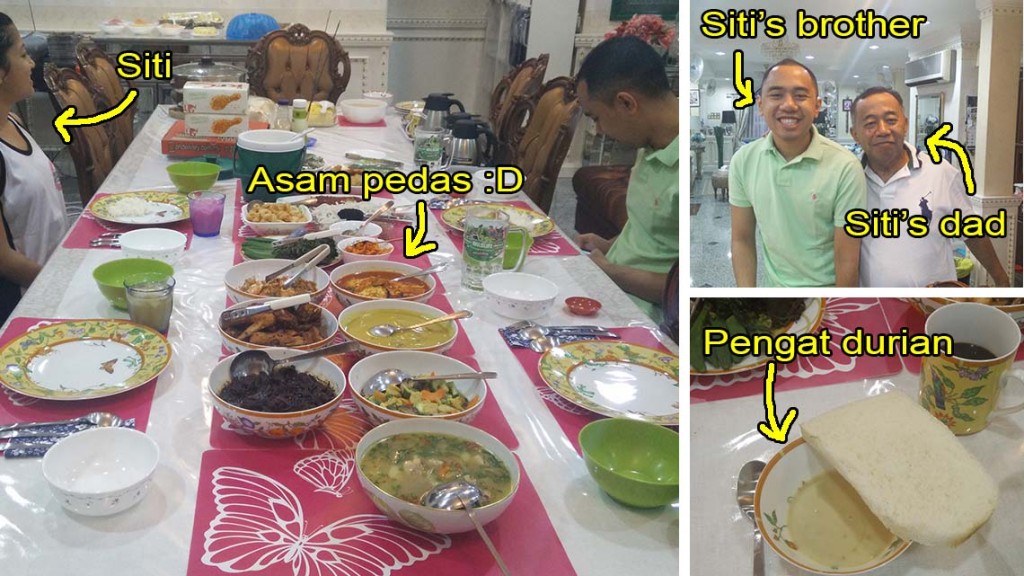 For the longest time, Siti has been telling me about the awesome Muar-style asam pedas at her family home. I'm quite excited about this because asam pedas was the one thing I looked forward to when I had to go to Muar for work. Needless to say, it was amazingsos! I was also introduced to pengat durian for the first time, which Siti's dad says is best taken with Hainanese bread and black coffee. Bes gile!
But enough food blogging. I sat down with Siti's dad as he was enjoying a cigar to talk Ramadan. He tells me that he usually wakes up at 4:30 in the morning, starting Sahur at 4:45. Sahur consists of water, juice, and a lot of fruit (papaya and pineapple) – but a glass of fresh orange juice is a must-have. He'll then have a cigar break, Solat Subuh, and balik tido. He also noted that he had to change his medication schedule from morning to evening (with advice from his doctor).
He usually breaks fast at home, except for one day with his company staff at the office canteen. But when at home though, no matter what, "asam pedas is a MUST!". He also notes that his favorite day of Ramadan is the last day of puasa, which will be spent in his hometown of Muar with extended family members. He says everyone looks forward to the really fresh seafood, cooking together, and feasting together. A family.
Sunday, July 11th: A tough decision
10:00am: I wake up with a really tough call to make. I might need to batal puasa today. There's a preview for the Sisa-Sisa play at 1pm and I need to be at 100%. I decide to batal today, to be replaced at another date (probably after Raya)
11:34pm: I find that Aiman has also decided to batal.
2:40pm: Preview went well, all's good.
6:45pm: Because I wasn't planning to batal, I'll still go on with my plans to buka puasa with my family.
Buka Puasa with family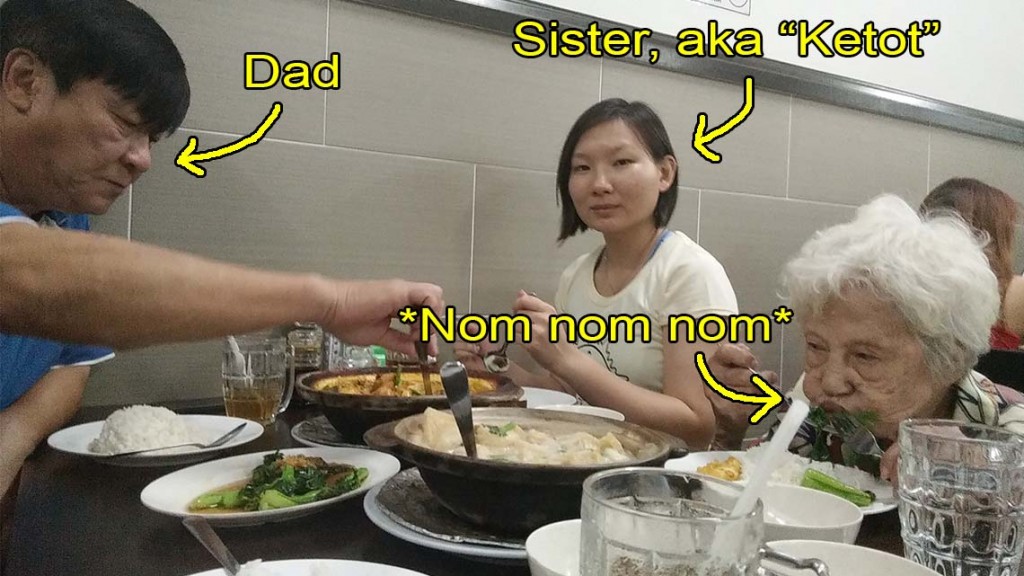 Yeah…. I don't really have anything to add here, except that the pot there isn't bak kut teh (#notAlvinTan) and that my grandma is gonna kill me.
Summary and more questions
While I think I handled the fasting much better than I did last year, I don't know if it's because I was more prepared this time around or because I'm in an air-conditioned office (we were working from the editor's house last year). I also found that despite the reduced discomfort, my clarity of thought was still very much affected – not a good thing when you have to write credible research articles for a living.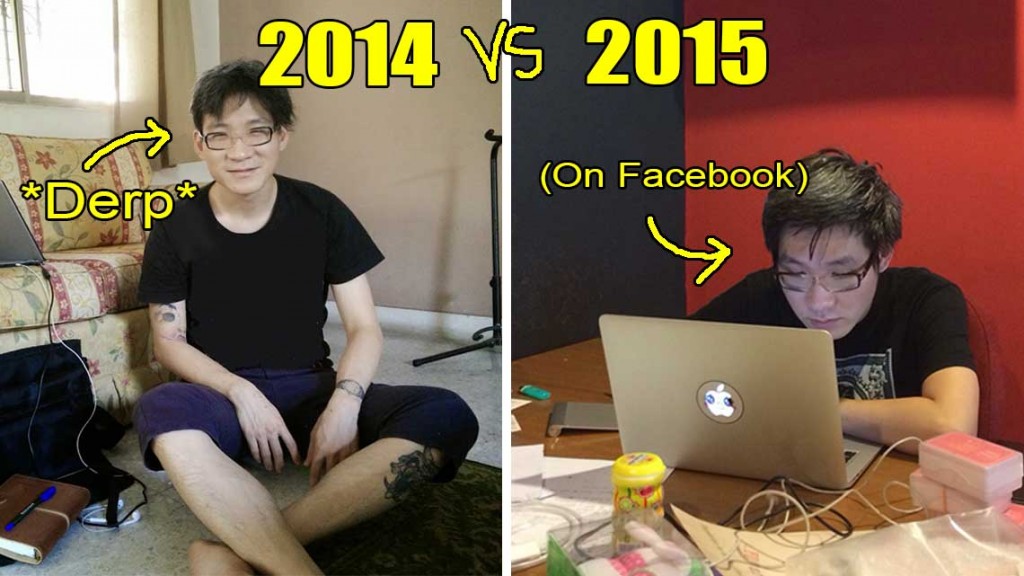 That leads me to my first question: Is there a way to still maintain a clear and focused mind while puasa-ing, or is it something that I'll get more used to the more I puasa?
And since I don't know how else to lead into it, my second question came from a conversation I had with Aiman after our Sunday preview when we talked about acting during Ramadan: If I have to kiss someone or swear as part of the play, does it batal puasa? Or is it excusable since it's technically work that I have to do?
In all, this second attempt was much more fulfilling, not just because I can actually note some improvements from last year; but mostly from the buka puasa/interview sessions. And if I didn't decide to do this article, I would never have gotten the chance to experience Solat at Masjid Jamek.
That being said, I had to skip some things I planned to do this year, like food distribution to the poor (Sorry Shirin, if you're reading this) but it's definitely something I'll allocate time for next year – article or not. Oh, and I really, really, REALLY wanted to berbuka puasa with Kipidap after watching his Resipi Ketam Kipidap video but couldn't figure out how to contact him. Anyone knows please tell, ya?
 SELAMAT HARI RAYA & MAAF ZAHIR BATIN UGAIZ!