*Artikel ni ada dalam Bahasa Melayu, tekan sini untuk baca!
There's been a craze for Halal or Shariah-compliant products and services in recent times, from the Halal Aiskrim Minda Genius30+ ice cream made with Zamzam water to the Shariah-compliant Brian De Palma Hotel. And of course, we all remember Rayani Air – Malaysia's first Shariah-compliant airline which stayed in business for all of 4 months.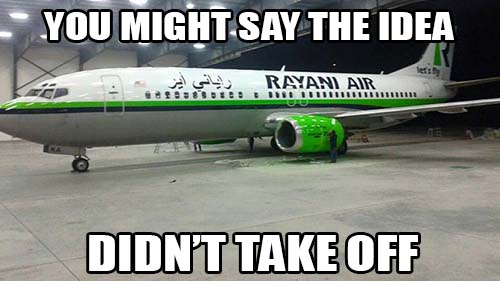 The latest addition catering to this need is the Salam Browser – a Shariah-compliant web browser designed to keep Muslims safe in the giant lemon party that is the internet.
Officially, Salam Browser isn't advertised as Halal or Shariah-compliant but instead refers to itself as "adhering to Islamic adab" by offering services that are aligned with a user's needs in terms of ethics, privacy, and security. But how are they doing it exactly?
As it turns out, Salam Browser is based off Google's Chromium platform – meaning it's essentially a custom version of Google Chrome with a bunch of extensions pre-installed. Very simply, these extensions do the legwork behind the scenes by:
Blocking pornographic and violent content.
Allowing the Salam Browser community to add to the list of "haram" websites.
Protecting a user's privacy via a free Virtual Private Network (VPN) service.
All that being said, how effective is Salam Browser? Well, we kasi them satu download and found that…
Salam Browser keeps you (quite) salam-at from porn!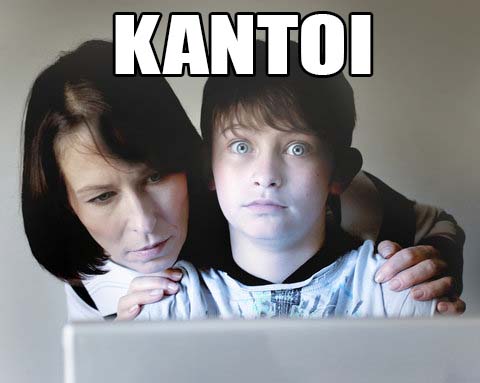 According to the website, Salam Browser currently blocks more than 1.4 million sites that contain porn, gambling, and religiously-offensive material. Unfortunately, they didn't provide a list of sites that are blocked so we tested it by trying to access 10 porn sites that we…um.. got off Wikipedia.
The result? It blocked 9 out of 10 porn sites.
With the exception of Spankwire, Salam blocked the rest of the Pornhubs and xHamsters we threw at it, giving us this screen instead:
However, in our attempts to openly surf porn at work (for article purposes, okay?), we also discovered a little loophole… it doesn't block dirty sections within "clean" websites, like the 18+ sections in some forums or Reddit's NSFW threads.
On the bright side, it automatically filters your Google search results so most local porn search terms will give you a nice big fat nothing.
Although it can be argued that you can do the same by turning on Google's SafeSearch feature, Salam browser's community-based reporting of "haram" websites means that it should do a better job in the long run, especially in terms of localized content and language.
The funny thing, though, is that while it supposedly blocks 1.4 million sites with objectionable content…
It automatically allows you to access the…Sarawak…Report…?  ಠ_ಠ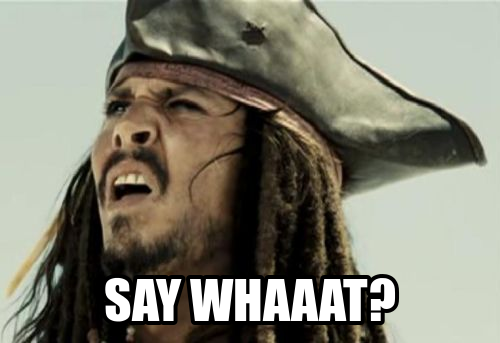 Yep, you might be aware that the Malaysian government has blocked some sites such as Sarawak Report and a whole slew of others for "objectionable content", and you might also be aware that there are a few ways you can get around that block.
But Salam Browser ironically allows you to access these sites straight out of the box!
The free VPN service that comes with bundled with Salam Browser is meant to provide you with added security, but it also has the (we think) unintended benefit of bypassing blocks placed by local internet service providers. This also means that porn sites are technically also accessible if you turn off the extensions we were talking about  😉
Of course, this might be because the Salam Browser isn't made specially for the Malaysian market – they're targetting the ASEAN region in general. In fact…
The Salam Browser may not be made by Malaysians at all!
If you've come across any writeups or blog posts about Salam, you're likely going to see the word "buatan Malaysia" attached to it:
But thanks to some Korek-Korek Detektif™ work we've done, it seems that this might not be the case.
For starters, if you scroll all the way to the bottom of Salam's webpage, you'd find a note saying that it was developed by SBRO Online Safety Solutions, a company that makes – you guessed it – security extensions for Google Chrome. From here, all we needed to do is to look up one of their products on the Chrome Web Store to see where the company's located. Wanna take a guess where?
If you answered Vietnam, you definitely cheated pho' sho.
From here, we looked up SBRO on Linkedin, which produced two hits – a Vietnamese admin and HR person, and a Russian Head of Marketing who's based in Kuala Lumpur. We won't be linking their profiles for their privacy though. We couldn't find a company named SBRO registered in Malaysia (on Google anyways) but Salam's privacy policy puts the company name as Digital Advertising Technologies Sdn. Bhd., which showed up on Google. Again, we won't be linking to jaga their privacy, so you'll have to do your own korek-ing  😛
We did however get in touch with the Head of Marketing on Facebook, where we asked him a few questions mostly related to where and how the browser was developed. Here's his reply:
"Thank you for getting in touch and your interest! I am not the spokesperson for Salam Browser, but will pass on your contact details to the Comms team – they will be delighted to invite Cilisos to the official launch once the date is set." – SBRO's Head of Marketing, via Facebook Messenger conversation with CILISOS.
So for now, we don't know for sure where the browser was developed; but we'll definitely be updating this article once we get to meet their Comms team.
Should you give Salam Browser a try?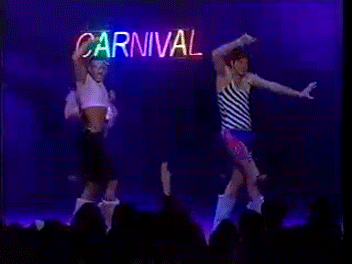 Actually, we're gonna say yes. Regardless if you're Muslim or not.
If you take out the "Shariah-compliant" part of the marketing blurb, you're essentially getting a browser with added security right out of the box. We see this as a great browser to install in public access computers, for parents with young kids, and even cybercafes since there's already a base level of security compared to the other browsers already in the market. And did we mention it's free? Just don't tell people how to disable the extensions la.
In fact, one thing we think would be a nice addition to Salam is if it tells users WHY a site is blocked, because it might be better for people to know the reason they shouldn't be visiting such sites. This is because one thing we realized from trying out Salam Browser is that as long as you want to, you can access any morally-questionable content regardless of blocks from the government or a browser that supposedly makes your internet experience less sinful.
So perhaps, at the end of the day, the best guardian of a person's morality is the person him- or herself (That's you!).
(This article was written with the nice peeps at Soscili.my. Click here to read their version in BM)