Hari Raya is here again, and as is Malaysian tradition, so are all the big brands vying for your tears – either through emotions or laughter. And social media is abuzz with these three ads…
1. Astro "Gaya Raya Paling Ori" – 3.1 million views
2. TNB's "Rumah Epik Fantastik" – 7 million views
3. Lazada's "Buah Hati Raya" – 8 million views
To be honest, it's hard to lock down the total amount of views, cos each video is posted on a few sites, most basically YouTube and Facebook, and then sometimes 'shared' by other portals like SiakapKeli and SinaranWanita. Also, the number of views can be largely paid for, but what made these 3 videos really shine was the amount of positive feedback, comments and shares they got.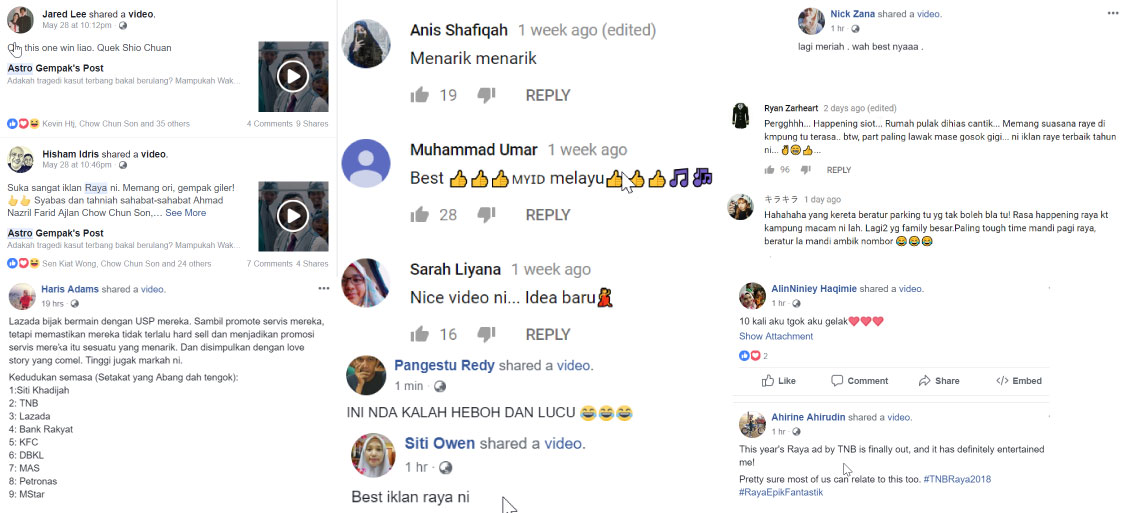 In fact, if you see people ranking the best Raya videos of 2018, these three are featured on almost every list.
And they were directed by this Chinese dude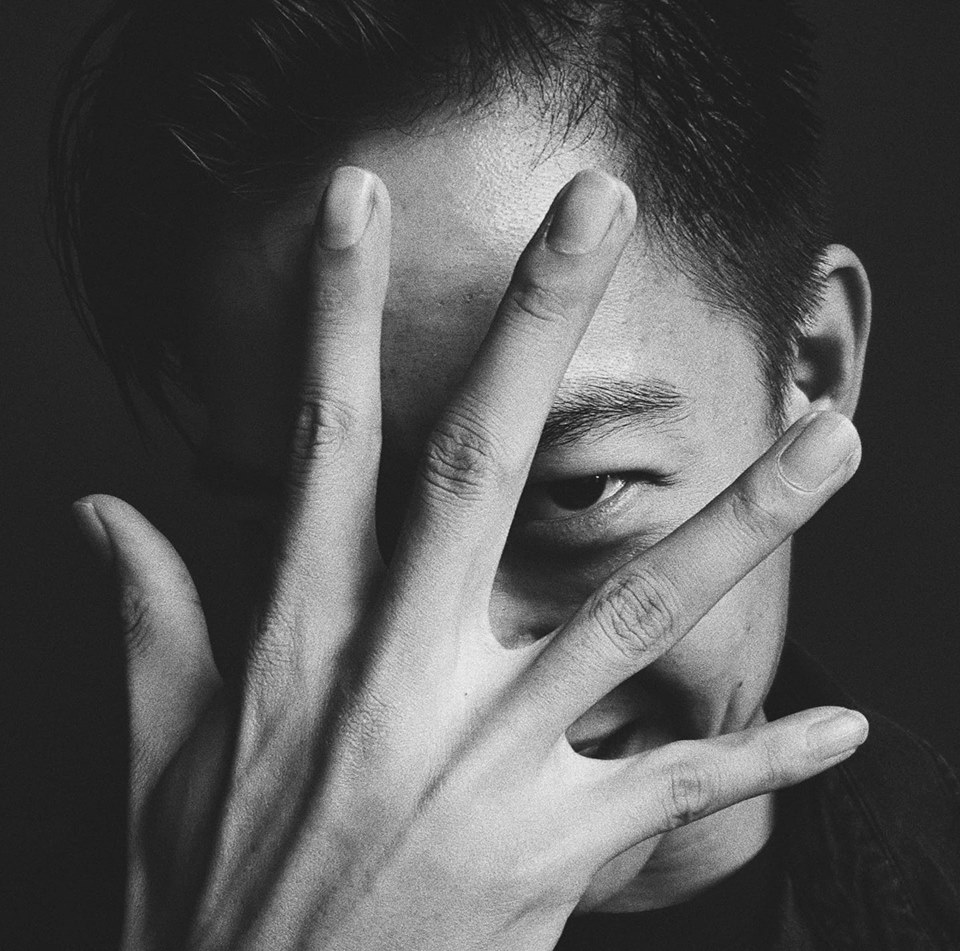 Quek hails from Batu Pahat, a small town that didn't even have a McDonalds until he was 13. Despite his parents being from Chinese schools and graduating in Taiwan, they decided their son was going to a small public school called SK Temmenggong Ibrahim Penggaram, where he was one of only four Chinese boys in his form.
"My classroom was on stilts, had to be careful not to drop my pencil through the floor gaps. Naturally, I grew up a banana, played football (plastic bottle actually) with my friends during recess time, curi-curi baca Mutiara Naga during classes, studied a little bit of Jawi writing. I was there in my mini Baju Melayu during Awal Muharam at school with all my friends to celebrate and makan from the big dulang together. " – Quek
Today, Quek is one of the top talents at Reservoir Production, a Malaysian production house well-known for the larger-scale productions that are now common to festive TV commercials in Malaysia. Chun Son, one of Reservoir's founders, recalls how he discovered Quek – through a documentary… about fishing?
"I came across his uni project, "Tidal Tales" on YouTube, and for a week I was showing it to everybody, saying these guys probably produced it for a pittance of what we would have spent. Then our PA (now a EP partner) just so happens to walk by and say she knows him and had his number.

I called and asked him what he doing.He said he was currently a Transport Assistant for Biggest Loser Asia. And I said, "What the f*** are you doing there? When you finish come see me you have a job offer." – Chun Son, founder, Reservoir Production
Chun Son first hired him as a production assistant in 2009, to learn the fundamentals of production, and crystalise his talent. Eventually he started dabbling more experimental video techniques and when Reservoir decided to do a short film in 2011, they pushed Quek to write and direct it.
"We told Quek to write a script that was close to his heart and if was good we would fund it. He took on the challenge, spent days and nights developing the script in between his busy production schedule, when he finally showed us, we were bowled over, without thinking twice we knew had to produce it. " – Ryan Khoo,  founder, Reservoir Production
The result was Guang,  based on Quek's own experiences with his autistic brother. From there, the rise was meteoric.
The 14-minute film received international acclaim, netting the coveted BMW Shorties 2011 top spot, as well as Best Film for the 7th Leids Film Festival in the Netherlands and 6th Festival Alto Vicentino in Italy. Since then, he has moved on to directing big budget films for Petronas, Astro, TNB and a whole bunch of brands that any commercial director would die for.
In that time, he's created a signature style that can be easily identified in his ads – they're quirky, but also heartfelt.
"He can pick out the smallest, seemingly insignificant details that make us uniquely Malaysians – like our love for fish head noodle soup and the often hidden but very existentially real squatter houses in the poorer parts of the city – and make them something to celebrate." – Asian Tatler, August 2014
Strangely though, while he's had many successes outside of Hari Raya campaigns…
It's his Malay colleague who's known for directing the best … Chinese New Year ads!?
Let's just put it up there that Reservoir Production is a rather quirky company. Founded by Chun Son, Ismail Kamarul, Ryan Khoo and a tea lady named Mery who still works there, the company has grown into one of the most sought-after production houses in the industry.
While both directors are in demand for all festive occasions, for whatever reason, Quek is more successful in his Raya videos, while their other star director, Ismail Kamarul, is known for his Chinese New Year blockbuster ads, such as the Petronas ad, Rubber Boy, and this heartwarming Traveloka ad – "Wander with Wonder"
""Living in this country, there are a lot of misunderstandings we have about each other. Especially now in the online world, there are so many things that we just jump on – that we're quick to hate. The kinda films I wanna make are reflections of ourselves so that we understand ourselves better." – Ismail Kamarul to Passion Portraits
Ismail also literally started at the bottom… literally.. on the floor. His first shoot for McDonalds (before joining Reservoir) was picking cigarette buds off the floor. While Quek has a cheerful, self-deprecating personality, Ismail is perhaps the humblest person in the business.
"Even though I knew I always wanted to be a director, it wasn't something I actively pursued. In a way, I let the industry decide what I became. But what I focused on while I was a production assistant, was being the best goddamn production assistant I could be." – Ismail
In fact, when the decision came for Reservoir to fund and produce the Guang short film in 2011, he actually pushed the partners for Quek to direct it instead of him, as he recognised the Chinese director's editing talent early on.
"I didn't realise what I was doing, I was just doing what I thought was the right thing to do, But I can tell you what I learnt from that experience is that from empowering Quek to become whatever he became, little did I know that I was empowered myself. And we shot it and that's where everything happened for us. It was from me pushing one guy up and that's how I came up. I couldn't have done it on my own." – Ismail
While people in the advertising industry know these names well, they're far from celebrities to the outside world, despite their videos accumulating an estimated 160 millions of views over the years. That's because most times, brands are usually the ones who end up with the credit. While directors are mentioned in the credits, they're not usually the focus of the coverage. The Malaysian creative awards – The Kancils, finally included a category for Production House of the Year, in 2018. But in typical Ismail fashion, he doesn't seem bothered in the slightest.
"Eventhough no one knew I was the director behind it, or I was the guy that helped bring it to life, the feeling was so satisfying" – Ismail on being a director, to Passion Portraits.
But this anonymity is about to change, because both Ismail and Quek are now doing a feature film… together.
While Quek and Ismail were previously known as a dynamic duo of producer-director, they've both proven their own unique styles of directing – and as such, the other two Reservoir founders Chun Son and Ryan Khoo, decided to work towards getting them to do a feature film together.
"We have always tried to bridge the advertising and film world. We like to sit right in-between and dabble in both, as we feel there is a lot of common ground between the two. You are end of the day speaking to the masses, telling a story or selling a product is actually the same thing." – Chun Son
The result – is a return to the product that got Reservoir famous in the first place.
Guang The Movie finally finished shooting in February this year. While a release date has yet to be confirmed, the film is already garnering alot of attention at international film festival screenings. The film stars the same actor as the orginal short film, Kyo Chen, and will send Guang on a wider quest to find delicate items, and himself.
Strangely, Quek reckons that if he didn't do the commercials, he might have given up being a director entirely.
"I hope the audiences enjoy it when it's finally on screen. A feature length film was always my ultimate goal. But while feeling down and dejected while attempting to bring the best out of our movie, it was making commercials that somehow restored my drive and passion towards film making. Especially the festive ones, where many positive comments and encouragements by the audiences keep you going. Thanks a million to all the supportive viewers." – Quek