Culture
History
Race
3 things you didn't know about our Agong's elite Royal Guards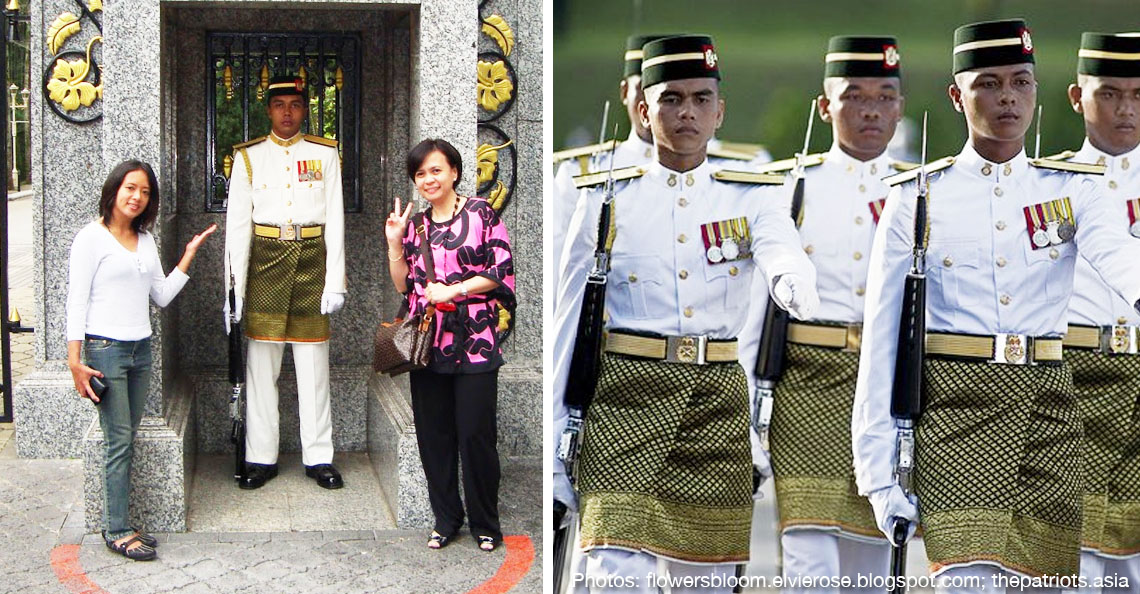 This article was originally published Oct 2018.
If you've ever been to London, chances are you've visited Buckingham Palace and tried to make the Queen's Guard laugh by making jokes or pulling funny faces.
But did you know that you don't have to travel so far to find stationary royal guards to troll? Because as it turns out, Malaysia has its own royal guards who perform a similar role!
You might have seen these guys standing guard if you've ever visited Istana Negara at Jalan Duta, but have you ever wondered who they are?
They're called the Royal Malay Regiment (Rejimen Askar Melayu Diraja)!
In the 1920s, our Malay rulers were feeling a bit kan cheong because our country was being defended by angmoh and sepoy soldiers rather than locals, so they urged the British to create a fighting force comprised of local Malay men.
At first the British largely ignored these requests, but as war and imperialism gradually approached both Europe and Asia, they eventually agreed to create the 1st Experimental Company in 1933, which was later renamed The Malay Regiment in 1935, making them the oldest regiment in our armed forces!
The regiment would go on to defend the country against Japanese and Communist invaders, and in 1960 were rewarded with the 'Royal' prefix for their services to the nation.
Today, they're usually only seen at the Istana Negara or playing the national anthem for the Agong on Merdeka Day, so not many know exactly who they are and what they've done for our country in the past. Here are 3 things you didn't know about the Royal Malay Regiment!
1. They got left out of a major Hollywood blockbuster 🙁
If you've watched Ridley Scott's 'Black Hawk Down' (based on the real-life Battle of Mogadishu), you might have remembered it for Josh Hartnett's hensem-ness and/or the US Army's macho-ness. But did you also know that there was an important bit of info that they left out of the movie?
Turns out, the Royal Malay Regiment were not only involved in the real-life Black Hawk Down rescue operation, but practically saved the Americans from being pwned by the enemy!
The story is this: while on a mission to liberate the city of Mogadishu, Somalia from a rogue government, two American Black Hawk helicopters were downed by the enemy, leaving its crew either dead, wounded, or stranded. The Americans tried (and failed) 3 times to rescue the downed soldiers, and on the 4th time, they decided to call for reinforcements.
Responding to this call was Malaysian Battalion 1 (Malbatt 1), which was made up of Malaysian soldiers from the 19th Battalion Royal Malay Regiment (Mech) who were on standby at a nearby UN base of operations to support the UN in their peacekeeping mission in Somalia (because we're a nice country who likes helping out our allies in their times of need).
The resulting rescue operation soon turned into a nasty all-out firefight which resulted with heavy losses on both sides (including one Malaysian soldier), but most importantly, it was successful, and the UN even recognized the Royal Malay Regiment's contribution to the effort!
However, while the movie 'Black Hawk Down' was, for the most part, accurate, they completely left out this important contribution from our armed forces, without even a mention in the film! 
Well, at least they got their own feature-length film in 2017, called 'The Malay Regiment'. And with all these awesome local movies being made nowadays, maybe we'll just do our own remake…
2. Malaysia's most famous soldier of all time was from this regiment
If ugaiz studied in gomen school, you'll probably remember reading about Leftenan Adnan in your Sejarah textbooks. This man is probably the most enduring legend in Malaysian military history, but did you also know that he was part of the original Malay Regiment?
In 1942, the Japanese Empire had its sights set on Opium Hill (Bukit Chandu), which was of strategic importance to the war effort (and no, it wasn't because of the 'opium' in the name). Standing in their way were the young and inexperienced Malay Regiment led by Lt. Adnan, alongside some Australian and Indian soldiers.
The Japanese fell on the defenders, throwing wave after wave of infantry and artillery shells at Lt. Adnan and his men, but, despite being heavily out-numbered and low on supplies, Lt. Adnan and team drove the invaders back with a bayonet charge and forced them to regroup!
The Japanese then tried to send in a dummy company dressed as Punjabi soldiers to try and fool the defenders, but Lt. Adnan saw through the ruse and promptly pumped them with lead!
Frustrated, the Japanese decided to chuck strategy out the window and launched the banzai charge of their lives, throwing everything but the kitchen sink at them. Despite successfully defending the hill for two days straight, the defenders were still massively outnumbered and had completely run out of food and supplies, so the entire unit was wiped out or captured.
But Lt. Adnan would not take defeat lying down. Here are some of the things he did before he was eventually taken:
Refused to abandon his post to seek medical attention
Manned a machine gun until his arm was broken by gunfire and shrapnel (!!)
Shot at the enemy with his pistol after he got off the machine gun (!!!)
Continued fighting with bayonets, knives, and bare fists after his pistol ammo was depleted (!!!!!!)
Once captured, the Japanese tortured him, hung him upside-down from a tree and bayonetted him to death. In fact, so pissed off were the Japanese at Lt. Adnan that his body was left on the tree as a warning and his family targeted (fortunately they were never discovered)!
"If there were 10 Lt. Adnans, I'm not sure if Malaya would have fallen to the Japanese." – General Tomoyuki Yamashita, Supreme Commander of Japanese forces in Malaya
Today, the Royal Malay Regiment is synonymous with his name, and an Army armoured vehicle has been named in his honour. There's only one word to describe Lt. Adnan and the Royal Malay Regiment: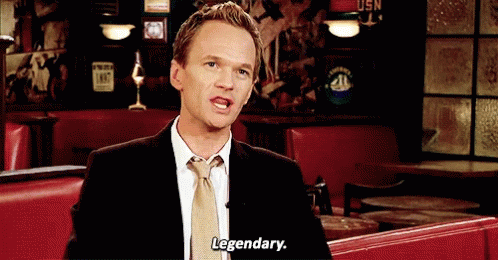 3. The Royal Malay Regiment were once invited to guard Queen Elizabeth II at Buckingham Palace!
When Gen. Sir Richard Dannat of the British Army visited Malaysia in 2007, he was mighty impressed by the discipline and high standard of presentation of the Royal Malay Regiment, and immediately pitched the idea of them standing guard at Buckingham Palace to foster better relations between the two nations! 
So for 3 weeks, our boys in white swapped Istana Negara for Buckingham Palace and performed the duties of the British Queen's Guard, making us the 4th country to be invited to do so after Canada, Australia, and Jamaica!
These duties included standing guard in and outside the palace:
Performing the Changing of the Guard ceremony:
And of course, guarding the Queen at her various residences:
And as it happens, they performed the tasks to perfection! WO II Dorian Thomas of the 1st Battalion Welsh Guards praised the quick adaptability of the Royal Malay Regiment in such a short time, while Lt. Col. Jeremy Bagshaw of the British Army was 'impressed with the perfection of their drilling and musical performances'.
Of course, like we mentioned at the start of this article, with the job comes the hassle of having to deal with heckling tourists, but they handled that really well too!
"Tourists were dancing in front of my men. They wanted to see us laugh or move, but they remained still without even a smile. That made me proud of our men; they have the utmost dedication and discipline." – Major Qadri Abu Bakar, Royal Malay Regiment
*Note: Guardsmen on duty can actually get their pay docked for just cracking a smile or a laugh, which is kinda harsh if you ask us but that's just how it is!*
Needless to say, it was a dream come true for them to be able to play such a prestigious role in one of the top historical destinations in the world!
"Who wouldn't want to go there again? If God blesses me with long life, I would like to bring my whole family there." – Sgt. Mjr. Hayazi Abd Aziz, Royal Malay Regiment
But recently, they've come under controversy for being a race-based regiment
While entry into practically any division of our armed forces is open to all Malaysians, there is an exception for the Royal Malay Regiment, which only recruits ethnic Malays.
This debate started earlier this year, when then-PM Najib Razak warned that the Royal Malay Regiment could be disbanded if 'the wrong leadership' was allowed to come into power, citing the then-Opposition's 'Malaysian Malaysia' concept. However, veteran DAP leader Lim Kit Siang went on record to quash this rumour:
"DAP would defend the existence of Malay Regiment in the way DAP will defend Chinese and Tamil schools in Malaysia and the country as a multi-racial, multi-lingual, and multi-religious and multi-cultural "Instant Asia'" – Lim Kit Siang, veteran DAP leader
Keep in mind that the Royal Malay Regiment is actually enshrined in our Federal Constitution under Article 8(5)(f), excluding it from our national equality principle and making it virtually impossible to disband.
Although race-based military units aren't exactly a new thing in the world (there are the Gurkhas and the US Army's all-black 92nd Infantry Division), it's important to remember that the Royal Malay Regiment is a legit military unit, and not just a ceremonial one; yes, they serve as the Agong's ceremonial unit (only the 1st Battalion), but are also mobilised regularly all over the world, patrol our borders, and of course, are on constant standby to deal with national threats (such as the Lahad Datu incident of 2013).
So for the time being, it looks like Malaysia's oldest regiment is here to stay!