UPDATE (17/4/2017): So it's been a crazy kinda week. Two major updates. 
That Pastor Joshua Hilmy might not be the same person as Hilmy Mohd. Noor (source: various, anonymous but credible)

That Peter Chong has been found, and has returned to Malaysia under very strange circumstances.
See below for more details.
Two months ago, a 62-year-old pastor was abducted in broad daylight while he was driving down the SS4B/10 road in Petaling Jaya, on the way to his friend's house. The pastor, a Mr. Raymond Koh Keng Joo was suddenly stopped in his car by black SUVs in the middle of traffic and was dragged away by men wearing masks. He hasn't been seen since. This is the case that started a discovery of a series of mysterious disappearances.
Two weeks later the media sniffed out the story of 44-year old Amri Che Mat, who was abducted in almost the same way as Pastor Koh did, except way up north in Bukit Chabang, Perlis, about 500 meters from his home. While one of the many police reports made by his wife on the incident is on the 24th of February, he was actually abducted towards the end of November last year. However, due to no concrete evidence, the police considers this as a disappearance, not an abduction.
A few weeks after that, the media reports the disappearance of Pastor Joshua Hilmy and his wife, Ruth Hilmy, both in their 50s. Note that Pastor Joshua and wife 'disappeared' (no evidence of abduction), somewhere in November last year but a mysterious 'friend' lodged a report in March after noticing that they haven't called for a while. The 'friend' who lodged the report somehow didn't know their car plate number, address or even their phone number, saying he already deleted them from his phone.
And then a week ago, another even more sinister disappearance, this time of Peter Chong, a personal assistant to high-ranking PKR MP, Sivarasa. He was allegedly approached by a random stranger during breakfast and was warned that he might end up missing as well. A few days later… he went missing.
People going missing isn't something new in Malaysia. In fact, for the past five years an average of three unsolved missing persons case happen every day. Keeping that depressing fact in mind, it does seem a little strange that the media are focusing on these 5 people a lot. Let's try to see why…
What makes these 5 Malaysians so special?
To say if briefly, they're not exactly famous, but they're not exactly wallflowers either. Each of these people (except for Ruth Hilmy, perhaps) are well-known in their communities, and most are involved in some social work. In a way, they're different, but they have some similarities.
Pastor Koh is the founder of a non-profit organization called Harapan Komuniti, which aims to help down-on-their-luck people, regardless of their background. It is also one of the partners of the Malaysian AIDS Council, so they help people living with HIV and AIDS, too. While it's hard to see what's wrong with that, in 2011 JAIS accused them of proselytizing the Christian faith to Muslims. Thus began a series of death threats, hate blogs and even a bullet sent in the mail for the pastor.
Amri Che Mat, on the other hand, co-founded an NGO called Perlis Hope, which also focuses on helping the less fortunate. Apart from that, he does Forex and was once part of the 1997 Malaysian expedition team going up Mount Everest. He was accused of spreading the Shia doctrine, which is a sect of Islam considered heretical by Malaysian Muslims.
As for Pastor Joshua Hilmy and his wife, not much is known about either their disappearance or past activities. However, it was widely established that Pastor Joshua used to be an ethnic Malay Muslim who converted into Christianity.
[UPDATE: 17th Apr 2017] While there have been rumors that he used to be Hilmy Mohd Noor, author of the book "Uncircumcised Heart", a few sources who prefer to remain anonymous told us that they were in fact two different people with similar names and circumstances. [/update]
While it is hard to not connect the dots right away (even the BBC covered it), the available news stories so readily found for these three cases do seem to be pointing towards an obvious connection. All three victims (plus one wife) were alleged to have riled up the conservative Malaysian Muslim community, either by converting them to another religion (proselytisation), or another sect (heresy), or by leaving the faith (apostasy). However, no one knows if they were abducted by the same party or whether the obvious answer is the correct answer. As any statistician would say, correlation does not imply causation.
However, Peter Chong, the most recent addition to the list, did not really fit the supposed profile of the past four persons. For one thing, he was but a normal guy with no such allegations thrown his way. While there have been some leads offered by the media as to the cause of his disappearance, from being best friends to the MH370 pilot to co-organizing a Muslim model talent show, the only concrete connection he had to the other victims is that he attended the candlelight vigils for Pastor Koh.
But the public don't seem to be very happy with the IGP's treatment of the case
As tragic as the disappearances are, there are certain aspects of the whole issue that arouses the public's suspicion. One of them is the police's reaction some time back when Pastor Koh went missing. In a statement to the media, the IGP had been quoted as saying:
"To the media, individuals and NGOs who want to get involved in kidnap cases, shut your bloody mouth; you are putting the victim in a high degree of danger. Too much speculation in the media could endanger the victim. I am worried, because our investigation is at a stalemate as we don't have further information on the missing pastor." – IGP Khalid Abu Bakar, as reported by FMT.
In journalism, basically what the IGP is calling for in this event is a media blackout on the issue, which is sometimes done in the case of kidnappings. It may seem counter-intuitive at first, but intensive reporting by the media may cause ransoms to get more expensive, and certain kidnappers may react to the coverage unfavorably. This is actually why CILISOS had held off on publishing anything until now (we received a few requests to cover the issue in the last month). Now however, media coverage may also apply political pressure for the authorities to act as well as mobilizing the public's support and sympathy, as seen in the various candlelight vigils and solidarities.
"In hostage takings, such news embargoes can be requested by the police, the government, the victim's family or a news organization." – Journalism Cases from Canada
In the case of Pastor Koh, the kidnappers had not asked for any ransom or demands whatsoever, and in the other cases, there's no proof of a kidnapping – so they're not really hostages. In some cases, such as terrorist kidnappings, a media blackout may actually help the terrorists by increasing the shock value of their actions, as in the case of ISIS kidnapping journalists, making their propaganda much more effective than if the media had been open about the issue.
The seeming lack of progress in investigations have also been reported as troubling to members of the public. As George Varughese, the Malaysian Bar president had put it,
"It is shocking and outrageous that a growing number of Malaysians could inexplicably disappear and not be found for days, weeks and months. This has never happened before in this country, to the best of our knowledge, and has led to public perception and speculation of the occurrence of forced disappearances." – George Varughese, as reported by FMT.
Forced disappearances are when a person is grabbed from the streets or their homes by state officials (or someone acting with the state's consent) who later deny it, or refuse to say where they are. If it sounds like some crazy conspiracy theory, bear in mind that forced disappearances are not at all uncommon in other countries. Some booksellers went missing mysteriously in China for publishing seditious books, while activists and leaders of opposition parties in Bangladesh went missing right before their controversial 2014 National Election.
That is the main concern of a group of 46 NGOs who stand in solidarity with the families of the missing. In a press statement, they had demanded that the investigations on the missing persons be given top priority, and for the authorities to keep the increasingly anxious public up to date with the progress of the investigations. They have also requested that the authorities assure the public that the state wasn't responsible for any of the disappearances, but while the Deputy Home Minister Nur Jazlan Mohamed had denied the state's involvement, the public remains skeptical.
Also, one of Pastor Hilmy's friends on facebook had a good suggestion too. Although it might not be that easy to access their Facebook accounts without permission.
"Pastor Hilmy told me he was threaten by death and harm, very often on his facebook. If Police check their Facebook, who have threaten them all pastors with harm, and death, maybe police can start with that lead."
Recently, Peter Chong was reported by the police to have crossed the Thailand border. Strangely enough, there were discrepancies in the details by various media. The Sun Daily reported that pictures of Peter crossing the border was taken at 6.30 pm, while NST reported it as 6.30 am. One reported the use of immigration records as well as the picture in question, while others have no mention of the use of immigration records at all, alleging that the IGP's conclusion that Peter Chong is in Thailand is based on a single, undisclosed picture.
"While I am glad the IGP has informed us that Peter had been sighted, the public would expect more concrete evidence than a photo. Is there an exit recorded by immigration and is there an entry recorded by the Thai immigration? Without these confirmations, to conclude that the photo is that of Peter Chong is premature." – Thomas Fann, social activist and Chairperson of ENGAGE.
As the IGP had recently stated, for the past five years,  8,117 cases out of 13,290 missing people cases were solved. While that doesn't sound too bad, it's still 5,173 people still missing to this very day, or roughly 40% of the missing people who remained missing. For the Thai authorities to instantly recognize and capture a picture of a missing person on the very same day he went missing could be due to a huge number of reasons, but coincidence was not one of them.
That recent statement that Peter Chong is in Thailand spawned more questions than it tried to answer, not least of which – how were the border authorities in Thailand specifically so efficient spotting Peter out of over 5000 people missing in Malaysia? Which brings us the the final point…
[UPDATE: 17th April 2017]
It had reported that Peter Chong had been found and been reunited with his family, although why and how he disappeared is still hazy. While he has yet to make a public statement, the police had reported that Peter had told the police that he went to Hat Yai to meet a source who claims to have info on Pastor Koh. However, there he was abducted and taken further north, to Pattaya, where he was abruptly released. This version of what happened concluded with Peter contacting his son Daryl to arrange for his return.
At the time of writing, Peter had yet to post updates to his FB page.
The public is worried, and the secrecy surrounding the whole matter is not helping
In many ways, this case is ridiculously convoluted. With each UPDATE, we present more questions than before, and they're appearing faster than we can answer them. If anything, it reminds us unfortunately of the MH370 case, in which the authorities were similarly tight-lipped. While we've observed from other hostage situations that there is a certain need for secrecy, perhaps the main issue is this.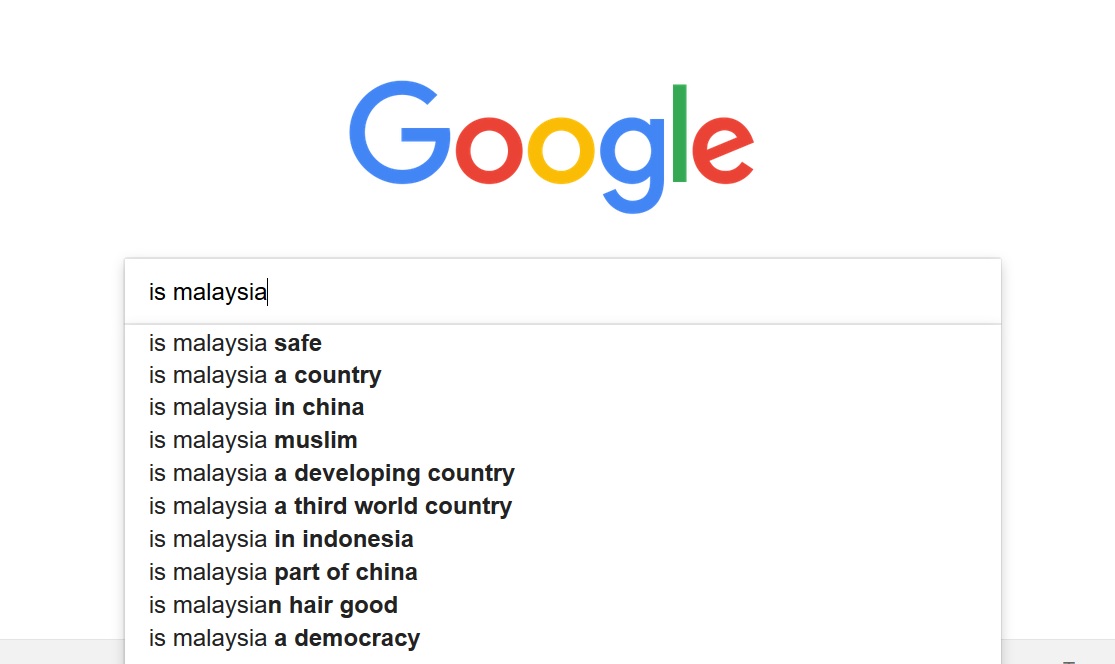 The past few years hadn't been easy for Malaysians in general. Although there are some facts that we can argue about, there's no denying that the public's trust in the government and the authorities in general is falling. The various scandals surrounding the government in the past few years may have contributed to this situation. The IGP refusing to divulge details on the disappearances isn't helping matters at all.
"As I said before, I will never give any update on kidnapping cases." – IGP, in an interview with FMT.
With five high-profile missing cases and a conspiracy theory behind it on their hands, it will take a lot of work for the police to regain the public's trust in matters such as these. While the news that Peter Chong was sighted in Thailand is somewhat of a good news, the reactions to that shows how far the public's trust in the police has fallen.
The public needs to know the full extent of what is happening before it's too late. As Thomas Fann had put it,
"We hope we won't see more abductions but this depends on us Malaysians. If we do not unite as one voice to condemn and reject such actions, we are condoning it and I am afraid it will become the norm. Malaysia would then become like one of those failed states ruled by dictatorial regimes or where criminal and extremists are given free rein." – Thomas Fann, social activist and Chairperson of ENGAGE.
For the time being, all we can do is spread the word, and hope that the next update to this article brings better news.