A few weeks ago, we got a very strange call. Someone wanted CILISOS to be a KOL (Key Opinion Leader). Our long time fans would know that opinions are rare on CILISOS (we've only written one this year, and it's more of an editor's note). But one of the things we can PROBABLY do, is tell if a joke is fresh or not…
So AmbiPur put us in a car with Harith Iskandar lo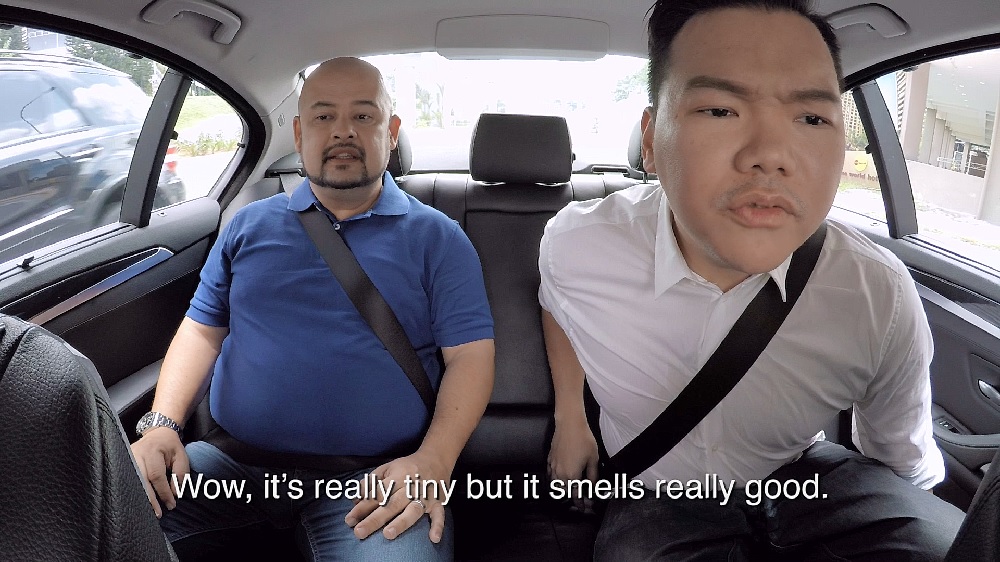 FYI it's NOT what you think okay? #dontthinkdirtythinkfresh
This month, you're gonna have some sweet-smellin rides. AmbiPur is working with GRAB to launch GrabAmbiPur – a series of limited edition Grab cars with fresh custom decals, and fitted with the fresh smells of Lavender and Citrus from the AmbiPur Mini Clip!
But that's not all! GrabAmbiPur are also offering up to 50% off your next Grab ride!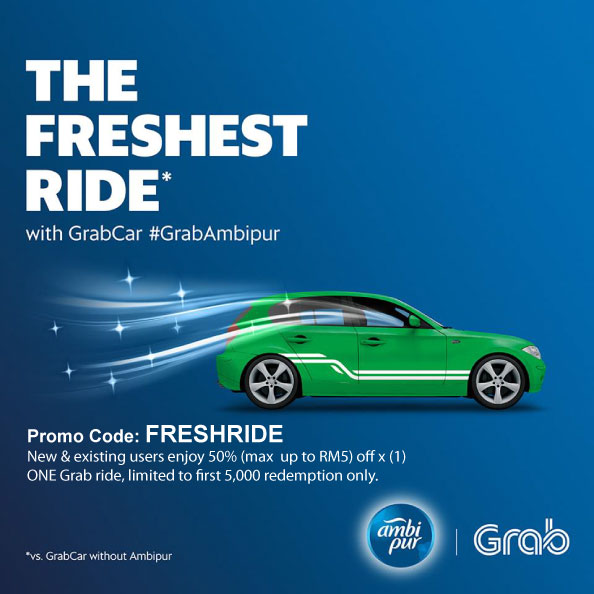 Oh wait. You wanted us to see usgaiz fail in telling a joke right?
Oh yea! In conjunction with the GrabAmbiPur promo, AmbiPur got Harith Iskander to share a ride with some Malaysian KOLs, and see if he can make them laugh, and vice versa – which once again, is how we ended up here. BTW that thing you see up there is a real, working Bad Joke Gun. And how it works is simple – if it hears a bad joke, it will clap. Once. We've been using it for yonks in the office, so we thought it'd be a nice thing to bring on a ride with The Funniest Man in the World.
Here's what happened 🙂

Oh and AmbiPur didn't just make him he sit with us (although we got our own special video!) – he sat with a whole bunch of other prettier people than our editor. See if they fared better than us on AmbiPur Malaysia's Facebook page here.
Kasi chan share if you chuckled a bit k?