It pains us to even begin to write this. You read the title, you know la, dun need to mention again. Sakit hati. If you don't know, watch the video below so you can sam tong with the rest of us.
https://www.youtube.com/watch?v=SX39ZOHMrF4
What makes the scoreline even more painful is that yesterday's loss was actually our worst defeat. EVER. LIKE IN THE HISTORY OF MALAYSIAN FOOTBALL!! (Previously, our worst loss was an 8-2 defeat against New Zealand, and that was a friendly game in 1967! Almost 50 years ago!)
There's really no way to make any Malaysian football fan feel good right now. But what if we tried to at least make you feel a little bit less sad? Eh? Eh? How about that?
After letting the pain of defeat settle within us (yea, it took us a while to even consider writing this article), we went about the internet to see if this loss was the worst, or even among the worst in the world. And we have some terrific news!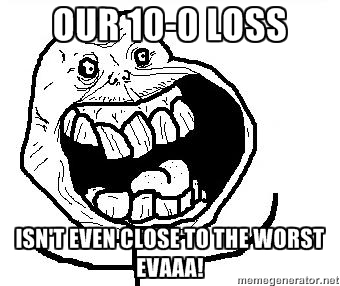 Yay right? Right?? Hey we know this list ain't gonna make you feel 100% again, but maybe it'll help la. So here we go 5 World Cup qualifying results that make yesterday's defeat at least a bit less painful.
1. Australia 31-0 American Samoa
Yes we know that result is surreal (or cereal)! But it's an actual legit World Cup qualifying match. Not even a friendly. And you know this was an important match when every other qualifying match is lumped together but this one has its own Wikipedia page.
The date was April 11th, 2001. Australia, ranked 73rd in the world was going up against American Samoa (who were the lowest ranking team in the world at that time at 203rd) in their World Cup Oceanian zone qualifying match. The Socceroos (the name of Australia's football team) had just broken the world record for biggest win in a World Cup qualifying match by beating Tonga 22-0 just 2 days earlier. Little did they know they would do it all again.
But on the other hand, things weren't looking too good for American Samoa, a tiny island located in the Pacific Ocean.
"Take the worst football team in the world, ban 19 of their squad for having the wrong passports, stop under-20s from deputising because of school exams and watch the records tumble." – The Guardian
They had also lost their previous World Cup qualifying match 13-0 to Fiji. Mana tau the number 13 terbalik to 31 in their next match.
Long story short. It was a massacre, with Australian player Archie Thompson scoring a record-breaking 13 GOALS in that match. According to The Guardian, the Australians scored one goal roughly every 3 minutes! 
In fact, the scoreboard was going up so fast that the final score has been disputed because the scoreboard showed this score.
If you want, you can go try to count by watching this video la. We count 31, but we could be wrong. Seeing how our previous attempt at manual counting didn't go so well.
2. Iran 19-0 Guam
Hey but if some of you say, "That one is Australia area, ours is Asia," don't worry. This one is in Asia. On the 24th of November 2000, Iran faced Guam in a World Cup Asian Zone qualifying match.
Iran was a pretty strong team in 2000. Ranked 37th in the world, this team consisted of players like Ali Daei (which ESPN lists as one of the top 10 Asian footballers of all time) a former Bayern Munich player, and Ali Karimi who would eventually join the same club in 2005.  And if a national team got players who can play for Bayern Munich, you know they got some standard la.
Guam on the other hand, was ranked a few places above American Samoa back in 2000.
And the match came and went la. Iran scored 19 goals. Their top scorer for that match was Karim Bagheri who scored 6 goals in that match. And prior to the match between Australia between Tonga (and eventually American Samoa), this match held the record for most goals in a World Cup qualifying match.
But what is interesting is how Guam picked themselves up after all this. In the past few years, Guam has seen their rank rise to 146! In the recent World Cup qualifiers, they beat India 2-1 and again lost to Iran, albeit 6-0. Hey, 6-0 is a huge improvement from 19-0 la right?
But….if you still tak puas cos all these small countries cannot compare to Malaysia, what if we talked about our neighbours instead??
3, 4, & 5. Syria 12-0 Philippines, UAE 12-0 Brunei, Bahrain 10-0 Indonesia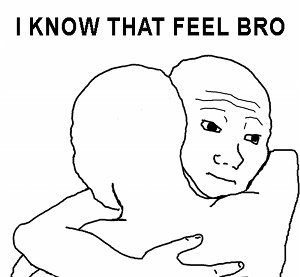 Yea, our neighbours Philippines, Brunei, & Indonesia have all lost with their teams letting in double digit goals.
The match between Syria & Philippines happened back in 2001. Not a lot has been written about it but this website lists down the scorers in that match with a particular Said Bayazid scoring 5 goals.
The 12-0 match between UAE and Brunei also took place in 2001. Gulf News reported that the UAE had just lost to India and thus were playing to score as many goals as they possibly could in case qualification to the next round depended on goal difference.
But Indonesia's lost to Bahrain came as recently as 3 years ago. In February 2012, Bahrain put 10 goals past Indonesia, the same amount that UAE put past Malaysia *cries*. However, this match was a controversial one. After the match, FIFA launched an investigation because of how 'unusual' the game was. This article discusses in more detail how unlikely it was for Bahrain to win by that amount. But in the end, no further action was taken against either teams.
But in any case, it seems that quite a number of our neighbours have lost by huge margins as well. Maybe it's just a Southeast Asian thing  😥 (Don't laugh ah Singapore, you lost 7-3 to Uzbekistan once. We know you didn't let in 10 goals but don't laugh! *cries*)
BONUS:
Vanuatu 46-0 Micronesia (!!!!!!)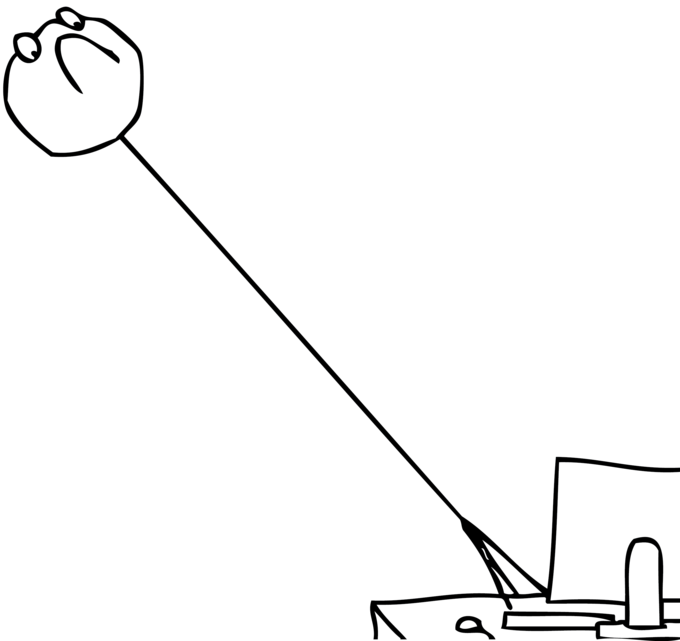 This doesn't make our initial list, because what we mentioned earlier were World Cup qualifying matches. But this one here, too massive to ignore.
Tis' was a match between Vanuatu and Micronesia in the Pacific Games, which doubled up as an Olympic games qualifying match. It was the first time that Micronesia ever took part in an Oceanian football tournament and they finished their campaign having let in 114 goals in 3 matches!
https://www.youtube.com/watch?v=aq6CclLfQmU
But despite the huge scoreline., this game isn't a world record because Micronesia isn't yet affiliated with FIFA. They hope that will happen though, especially with their defeats drawing so much attention.
10-0 is bad, but let's get to the root of the problem quickly
We're not trying to downplay the severity of our loss in this article. We gotta admit, despite the terrible results we mentioned above, we can't really compare them to Malaysia la. Both American Samoa and Guam have populations of about 55,000 & 165,000 respectively. But on the other hand Indonesia and Philippines have wayyy more people than us.
But we highly doubt it is the size of a country that determines how good it is at a sport. E.g. Uruguay has a population of about 3.4 million people as compared to Malaysia's 29 million but that hasn't stopped them from qualifying for the last 2 World Cups. 
It's clear that changes need to be made. But what we won't say is that the problems in Malaysia's football can be solved with just the resignation of Dollah Salleh.
To lose badly is one thing. You can recover from bad days and get back on track (like Arsenal can lose to Man U 8-2 but still can finish 4th all the time, 4th place is a trophy don't laugh), but if a team continues to do badly you would have to consider that it may not be the team's (or coaches') fault, but possibly something else entirely.
We know that our team is capable la. SAYS.com even compiled a list of our football legends who achieved terrific things like beating English team Arsenal & qualifying for the 1980 Olympic games (which we later boycotted).
It's gonna be difficult, but definitely not impossible. And until then, we Malaysians await the day that the Harimau Malaya will rise again.