If there's one thing Malaysians are famous for, it's our last-minuteness. In fact, asking around, we were surprised to  find out that no one in the CILISOS office knew a truly Malaysian word to represent it. The closest we got was from one of our contributors to this article.
"I call it the Ultraman theory. Why creatives choose to wait until the last minute to do their work. In a typical Ultraman episode, the monster appears, Ultraman fights it but as always he is overpowered…until the point where he is injured badly and is almost killed. Then his chest light blinks, and he defeats the monster with ease. But why can't the light blink at the beginning?" – Lobak (yes, real name)
That Ultraman blinking light sounds awesome… So we wondered if our readers would have good stories for us about epic last-minute awesomeness… so we asked.
UPDATE: OMG TODAY (7 July) on GOOGLE IS ULTRAMAN LOGO in honour of Ultraman creator Eiji Tsurubaya's birthday!
But FIRST. If you can resist Ultraman Theory, Domino's Pizza will give you discount!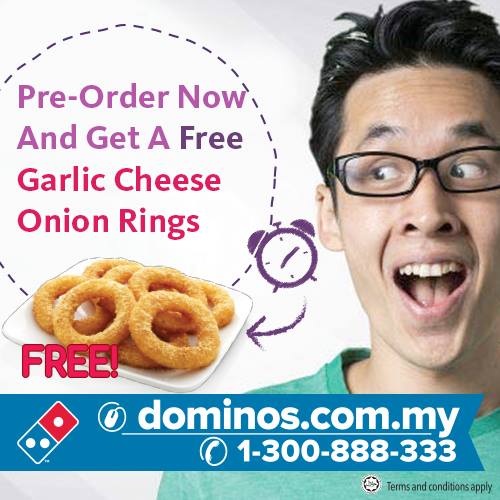 That's right, boys and girls! This is a Sponsored Article yo!
Ramadhan is a busy period for our friends at Domino's Pizza, so they're trying to get Malaysians to actually plan ahead. The reason Domino's Pizza is sponsoring this last-minute article is because they have TWO promotions going on right now to curb Malaysian last-minuteness (and also make their peak hour a bit easier to manage la).
If you order at least 24 hours in advance, you'll get a FREE ONION CHEESE GARLIC RINGS! (Yes… did you know you can order a pizza up to 7 days in advance!?) Say bye to disastrous outcomes of last minute planning 😀
AND so that you'll never miss your Sahur (face it, sometimes we forgot to prepare food for all kinds of reasons), Domino's makes it possible to get BUY 1 FREE 1 on selected flavours of pizza when you order between 9pm to 11pm! Now just pop it into the fridge, sleep and wake up to the smell of freshly toasted pizza, yo!
So remember to take FULL advantage of this promo while it lasts! To summarise, place a future order to be picked up at your nearest outlet as you make your way home before buka puasa, and get your FREE ONION CHEESE GARLIC RINGS & ENJOY 50% off selected flavours of pizza. Pretty cool right? Okla for your salivating convenience…
Click here to go straight to Domino's website 🙂
Before we begin the stories, we wanna take a moment to thank our contributors who really took the time to tell us some EPIC stories. We'll be getting in touch with you to give you guys some stuff for your troubles 🙂
Without further ado (blinking lights), allow us to share with you 5 EPIC TALES of Malaysian last-minuteness. Some of these stories are long, but we guarantee you, they're totally worth the read.
1. The Rojak Programming team sent to Singapore.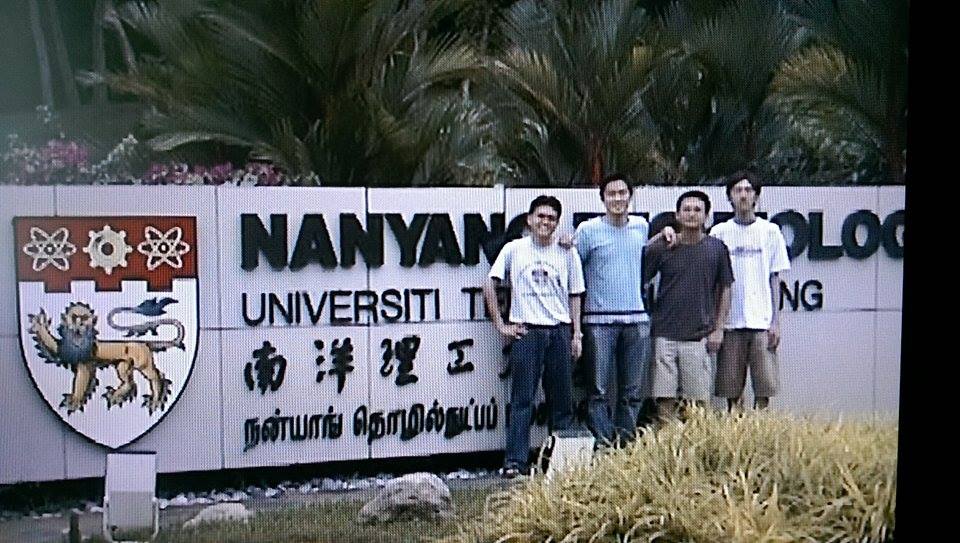 Back in 2003, Lobak (yes, yes, real name laaaa.
His friend's name even more power
) was in his 2nd last year at Malaysian Multimedia University (MMU). A big programming competition was being held by the Nanyang Technical University of Singapore, and MMU was the only Malaysian uni invited to send participants.
Only problem was that not many people seemed interested because the Uni didn't yet have that programming competition culture.  Even combining with its Melaka campus, MMU could only scrape THREE programmers together. Unfortunately, they needed FOUR to join.
"They were sitting on it, and didn't do much until the competition was only 5 days away. So they panicked and and asked me to recommend someone from Cyberjaya. I recommended a friend of mine, but he wasn't even from our uni…hahah! So the tutor said 'fine, just don't let anyone find out'. So 4 of us, our main agenda wasn't really to enter the competition, but to travel to Singapore on an all expense paid trip" – Lobak
PS: the new featured image is something Lobak's ex-colleague, Hanis Azarea did for him… proving that he is indeed, the real deal Ultraman.
The 4 of them only managed to confirm the whole team and fill in the forms ONE DAY before the competition. Their biggest worry – that they had to develop a functioning e-commerce website to present on the final day of the competition. They hopped into Lobak's panda-coloured Proton Wira 1.3 and drove down to Singapore the midnight before the competition began.
Arriving in the early hours of the morning, our 4 heroes slept for about 90 minutes and woke up for the 1st day of the competition – against 20 teams other teams, ALL from SINGAPORE. Surprisingly tho…
"We did pretty alright, probably around 9th or 10th in most segments of the competition. The organisers were very nice to us and let us stay in the warden's apartment (all to ourselves). One of the organisers who is a Malaysian studying in Singapore was looking after us." – Lobak
However, the night before the dreaded third day to present their e-commerce site, the team had nothing to show. So the 4 of them sat down to decide what to do next.
 "We had our fun, we did alright on the first two days. So we thought… 'So let's just run away and drive back to Malaysia tonight!'. So we packed our bags, and moved everything to the living room. But as soon as we opened the door, the Malaysian guy in charge of taking care of us was there right …outside…. the… door."
The Malaysian caretaker decided to check in on them before the last big day, and was understandably surprised to see the packed bags in the living room. Lobak and his team came clean that they didn't have a website. The Caretaker, however, adamantly convinced them to just try. At least failing would be better than running away from the last day of competition.
So at 11pm, the 4 of them decided to do the mother of all last minute jobs – and create a working e-commerce site in just a few hours. Strategically, they knew the site wouldn't actually be tested – or the code checked. So they created a mock-up version of the site, with not much working code behind it. Kinda like this.
The caretaker supplied ample coffee and by 8am, their 'website' was done.
"Most teams took months to do their websites, but to our surprise… their technical parts of the website were good, but the designs mostly looked like sh*t. And Singaporeans are the most horrible presenters ever, looking at their laptop while speaking into the mic, without making eye contact with the judges." – Lobak
While Lobak's overnight hack job didn't really work, they knew how to present around the stuff that didn't work, and their design didn't really have time to clutter up in the 7 hours they had to work on it.
"We actually won that round.  After the presentation the organiser rewarded us with a steamboat feast (Out of his own pocket i think)."
2. The Amazing Race in KLIA
Like many Malaysians, Choen was late to KLIA for his flight, but managed to check in and get through the customs.
"The gate was at the far end of the terminal, but luckily I was still this younger, fitter version of me – and so I ran and sprinted all the way to the gate, where the sexily uniformed ground crew waved me on as I approached. In my head it felt like a scene out of some movie about athletics. I showed my ticket, got waved through (might have even been high-fived)" – Choen
He went to his seat, put his stuff (no wheelbarrow) into the overhead cabin, and tucked in, relieved, for the long flight. Then the plane's public announcement system came on.
"It was the captain welcoming us on board and all that, except something was very wrong about it. It was in a language that I am not conversant with- German.I turned to my fellow passenger next to me and asked 'Where is this flight going?' Frankfurt. Sh*t, I am supposed to be heading to London"
He ran out of the plane just as the door was being shut. "Apparently it was a security problem of course, but they were also damn embarrassed about it. The person who let me board completely missed out that I wasn't carrying the right boarding pass, but it was also a coincidence that the seat number matched one that has not been occupied yet."
Choen then had to cross the entire terminal to get to the correct boarding gate and it was almost a repeat of the first boarding.
In the spirit of Ultraman, of course he made his flight to London. This time tho… no one waved him on 🙁
3. The School art project that wouldn't friggin dry
In his second year of college, Colin was teamed up with 2 other boys and a girl to build an art installation in 6 months as their project. What were they supposed to build? An acrylic mural mounted on a 4x4ft piece of plywood, with "twine wrapped around cardboard strips". Like true Malaysian heroes, they started work the night before it was due. 
"The twine was 'aged' by rolling it in dirt, oven baked then glued on to the four sides of the wooden sheet. We busted two blow dryers trying to get the acrylic paint and glue to dry."
Unfortunately, even come morning, the painting was still wet on the edges – so they decided to DIY Malaysian style.
"In the morning, we mounted our oversized installation on the roof of our female team member's Proton Wira and held it secure with only our arms outside the windows, enduring splinters as we fought the 10-20kmph winds that threatened to blow the entire piece away as we crawled down the LDP." – Colin 

Arriving back at college, they found that the darn piece was still wet. Their female teammate began to break down in tears and feared she wouldn't pass the semester due to their procrastination. "Other course-mates had truly impressive art installations and ours looked like an oversized sloppy square pizza. Nevertheless we presented." As they presented one side of the twine-cardboard frame peeled off and the one responsible for making it had to prop it up by pretending to lean on the art piece. 
"During the Q&A, one lecturer inquired about a method of painting we had claimed to use – pointillism, asking why the 'point' marks were so large and blotchy, I replied 'because we used a large brush'. The entire presentation was basically 3 wise-cracking boys answering every question the lecturers asked with finesse and wit while the poor girl stood there half in tears." – Colin

And amazingly… it worked! Much to Colin's surprise, they passed the semester, even surpassing their course-mates who were better-prepared with impressive works but had bombed during presentation.
"In retrospect, it's clear the reason we had passed was that we managed to complete, verbally defend/rationalize and sell our art that was done up in the shortest time possible – which is in reality how the creative industry really works." – Colin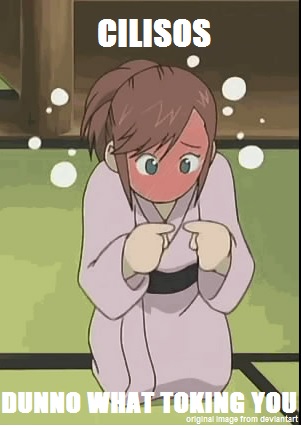 4. The 3-month wedding plan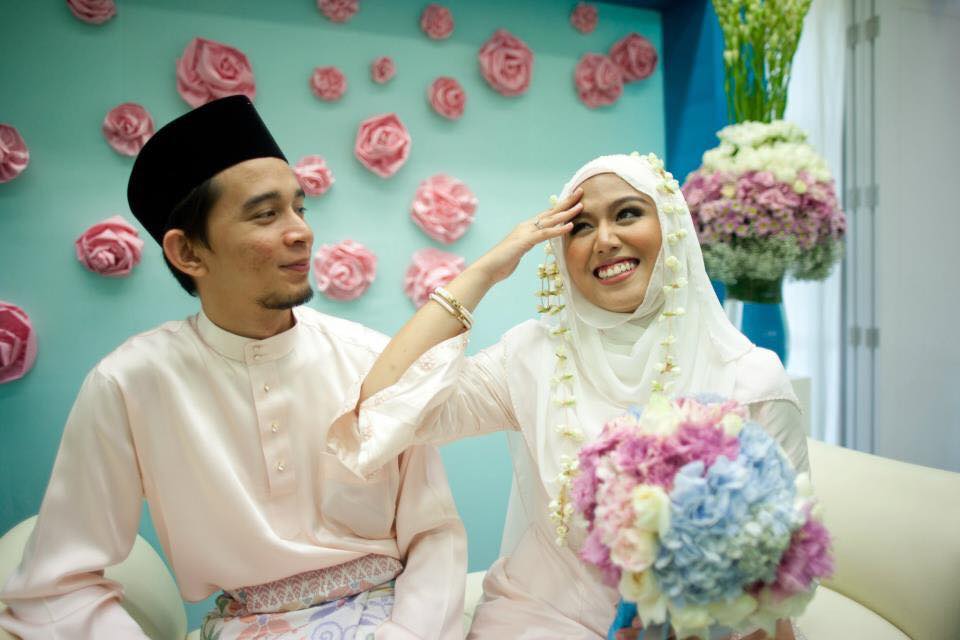 If you think 3 months is a LONG time to plan a wedding, you're probably single. As the eldest in her family, Balqies was the first to get married and thus her family underestimated the enormity of the task.
"And okla… got to be honest, I was 22. So my mom procrastinated the planning because she couldn't gauge the idea of me being married so soon. I planned my wedding 3 months before the date and only started buying materials and stuff 1 month before." – Balqies
Coming from mix parentage they also didn't know whether we should do a Pakistani wedding or Chinese style which resulted in more arguments that left the couple to figure out the decision on their own (Pakistani apparently). They also made their own lives more difficult by ordering gift favors from Australia, which their cousin would bring back. "She came back like 3 days before my wedding so imagine we were already last minute and we haven't packed 2000 boxes worth of gift favors."
Even her dais (where they sit) was planned a week or 2 before the solemnization. "I was fickle. Not really into the dais and all," Balqies shared.  On top of all this, three weeks before the wedding, they found out that the week they chose for solemnization was the same week as the elections. The venue was confirmed 3 DAYS before the actual date (after invites had already been sent). Surprisingly, despite being a wedding photographer, Balqies almost neglected to get one for herself, confirming last minute.
"If I had my way would have shot myself obviously. And if you see the photos I was quite a simple bride compared to other brides. But I guess coz we're not malay and didn't have so many "adat kahwin" and traditions to follow so quite relax la. Important thing to me was really just to get married not so much on the wedding. But thank god, everything when smoothly despite the rush. Amazing that my family can work under major stress… Hahaha. But in future, if any family getting married I would suggest 1 year to 6 months of planning …!." – Balqies
5.  The very expensive John Mayer concert (MOST EPIC. Please read whole thing)
In 2010, John Mayer was scheduled to play in Southeast Asia for the first time but in Manila. Two friends (and obviously hardcore JM fans) Alia and Faiz decide to make the long journey over to the Phillippines.
"I only have an hour's worth of sleep in me, but the excitement is palpable. After nine long years of being a devoted fan, I will finally watch John Mayer live tomorrow." – Alia
She left her house at 3:47am, which seems almost Singaporean for a 7:25am flight at KLIA. However, 20 minutes before her flight, instead of the boarding gate, she finds herself in front of an Immigration Officer.
"See here, it says you can't leave the country. You haven't paid your PTPTN loan yet. 'Tahanan imigresen' (immigration detainee)," – Immigration Officer at KLIA.
The officer tells her National Higher Education Fund Corporation (PTPTN) has put her on their immigration blacklist (not surprising when more than 100,000 students haven't paid their loans). Her friend Faiz asks if there is anything they can do within the next 20 minutes to get on that plane. The man says no, but hands her a card with the phone number of the PTPTN office.
"'You have to get approval from the PTPTN office, then a permission letter from the immigration headquarters in Putrajaya. Until then, we can't let you through,' says the immigration officer.

Snapping out my haze, I turn to Faiz. "You have to go.  You can go. I'll figure something out. I'll meet you there."

"No. We planned this together. I'm not going without you," he replied firmly.

Too confused to argue, I walk out of the airport with Faiz. "I don't want to go anymore," I tell him, heartbroken. Maybe this was all a sign that I was not supposed to go.

He grabs me by my shoulders. "Stop this. We'll go back to Sentral and we'll figure this out. We're going to watch John Mayer." – Alia sharing the story on her blog.
Back at KL Sentral at 8:52 am, they find that PTPTN indeed does have an office there, with an officer in charge of blacklisted loanees, Encik Raflizan. Turns out the reason Alia didn't know she was blacklisted was because they sent all the notices to her old house (she didn't think to update the address) and SHE OWED THEM RM11,583.86.
"My mind races. 'Give me a minute.' I walk out of the PTPTN office and call my mother. While I tell her the story, an idea pops into my head. 'Ma, I can take out the money from my trust fund. If you can top up the rest, I can pay this today. Can you help me?'

'Yes,' my mother replies. 'As long as you pay me back.'" – Alia sharing the story on her blog.
5 hours later, after travelling back and forth between their houses and bank branches, Alia has RM11,600 in cash in her bag as she walks into the PTPTN office. She asks for a promise before she passes Encik Raflizan the cash. ""There should be no reason to stop you now. I will personally call the immigration department to make sure that your name is off that list,"he says.
Still nervous until they clear immigration at KLIA, the tired couple finally board the plane to their first ever John Mayer concert, only just making it on time. "The emotional intensity of 30,000 fans singing along. The sodden shoes from an open-air concert in the rain. The lack of sleep. The money spent. I would do it all again in a heartbeat. Except I cannot now, with my entire life savings wiped out," Alia recalls.
As they leave the concert venue, Faiz still can't believe that Alia spent almost RM12,000 just to catch a John Mayer concert.
"'No, I spent RM12,000 to clear my student loans!'

'So you could watch John Mayer,' Faiz replies.

'I'm 25 and debt-free. You can't say the same.' I grin. 'Many people cannot say the same, can they?'

Faiz stops and thinks. 'You're right. I can't say the same. But I can say that I'm proud of you.' He takes my hand and we walk off into the streets of Manila. Maybe we'll catch John Mayer eating at a roadside stall somewhere…"
HOW? EPIC ONOT?!
Dayum guys. Going through these entries again, we actually wanted a shorter article, but some of these stories were just too awesome to cut. It's clear that Ultraman Theory is real and an essential part of what makes Malaysians an extraordinary people.
The ability to get an amazing amount done and delivered in such a short time. Power giler!
Just like… a Domino's Pizza.