Phooey man. With so much news going around about job insecurity, like Government freezing civil service recruitment and MAS terminating one-third of its workforce, we're so thankful we're employed.
So what's the deal here? Money problems? Itulah… For MAS, it's a simple question of do we wanna fall back on another bailout or genuinely try to revive the company? So they went for the second option.
As for civil service, the story is not as straightforward. The gomen played it down by claiming it's a routine exercise to control the civil service size (which is often criticised as being too bloated). But the Sarawak Report claimed it was an emergency move to save money. OMG, is the country going broke or sumfink? And we found 8 more news that show us Malaysia MIGHT be running outta money.
Disclaimer: We're no economic experts. Our goal is to bring your attention to part of the financial issues happening in Malaysia.
1. Gomen using EPF to give other people houses?!
The Federal Territories and Urban Well-being Ministry took RM1.5 billion out of EPF for a housing loan scheme, reported The Malaysian Insider. This scheme aims to create 20,000 new homeowners in KL, but why borrow money from EPF instead of using federal funds?
When asked, Minister Datuk Raja Nong Chik Raja Zainal Abidin said: "Direct that question to the EPF." They were the ones who "came forward" to offer the money, according to him. He refused to disclose any further why they're borrowing from people's retirement fund and denied that the government had run out of money. "It is true, federal funds are indeed enough. These are baseless allegations," Raja Nong Chik texted in reply to TMI. The fact that he has to defend the situation of our finances is enough to worry us.
However, he promised 5.5% annual returns for the amount borrowed. OK la, you janji, you tepati la.
2. Choose GST or bankruptcy
Uh-oh, caught between the devil and the deep blue sea. Najib was firm that GST was necessary, otherwise Malaysia risked becoming bankrupt like Greece if we resorted to borrowing, reported The Star. If the PM himself (he's also the Finance Minister) believes this, shouldn't alarm bells be going off in our heads?
Najib added that patriotism means fulfilling our responsibility to the country, and this includes paying taxes. Out of 14 million people in the entire workforce, only 1.34 million pay income tax he said: "That is just 10% who pay, and there are others who should pay but don't," he said.
Oh no ugaiz, it's ALL OUR FAULT because not everyone earns enough money to be eligible for income tax, so now the country is running outta cash, and Government gotta implement GST to cover. Forgive us Malaysia, we're such unworthy citizens! *sobs*
3. Cutting down subsidies to save money
For decades, Malaysia had been very generous with fuel subsidies. We were paying among the lowest fuel prices in the world – with exception of Saudi Arabia and Brunei. But dreams don't last forever… *dun dun duuunnn*
Now, the Government is cutting off subsidies and expenditure one by one to beef up public finances by 2020, according to Reuters. After releasing Budget 2015 in October 2014, the Government revised it on 20 Jan 2015, with MOAR slashes on expenditure. The end result is supposed to save us RM5.5 billion, which is not a lot compared to like 1MDB's RM42 billion debt, but it's still something.
Hang on guys, cutting subsidies and expenditure is a GOOD thing for the country. Economists are optimistic the move will reduce our national debt and fiscal deficit. So yeah, not that we're against it, but if there's a need for us to tighten our belts now, isn't it a bad sign for our finances?
4. A-G's report shows we're bleeding to death
In this report by Free Malaysia Today, the Center to Combat Corruption and Cronyism (C4) are telling us to stop repeatedly wasting public funds because it's leading Malaysia "to its demise". Those are some pretty strong words to use.
So what is the money being wasted on? According to C4, the bulk of it goes to direct negotiation: projects are priced very high to allow public funds to be shared out by a bunch of people. This leaves less money for other areas of development. C4 cited the Paya Peda Dam project as an example.
"The Auditor-General's report (2013) fundamentally demonstrates how this nation is bleeding itself to death. It should not and cannot be taken lightly. It's a clear benchmark of the outright failure of the system and administration as a whole, dogged by an emphatic lack of political will," C4's statement.
5. PTPTN is one of the things that may bankrupt us
Pandan MP Rafizi Ramli called for the National Higher Education Fund (PTPTN) to be abolished soon, otherwise it could bankrupt us. Is it true? Let's look at the numbers. PTPTN has borrowed RM45 billion up to 2013. And it increases by like 11% every year. If it continues to borrow like this, it will hit RM100 billion in 2022!
"When that happens, it will start having an impact on our financial system. Then what happens? We have to bail out PTPTN," said Rafizi. Can we afford another bailout? Maybe it wouldn't be so bad when the student pay their loans back. But….PTPTN has only managed to collect back RM2 billion since it was founded in 1997. Oh well, at least we can tell ourselves we're not in as deep as the US. Their student debts have reached US$1 trillion.
6. Malaysia will be bankrupt by 2019?
Whoa, this sounds like an urban legend horror, but those words really did come from Minister in the Prime Minister's Department Datuk Seri Idris Jala in 2010. However, there is a disclaimer: he said we could go broke IF we don't cut down on subsidies and expenditure. Which is what the Government's trying to work on, as they revised Budget 2015 to cut operating expenditure by RM5.5 billion.
Since making that statement, Idris has been regretting his words, even writing this post to explain that he was misrepresented. But 2019 is only 4 years away. Can we make it by then? We'll have to wait and see. In the meantime, there's no point panicking like the time when the news said Malaysia would become the next Greece by May 2015. It's now June and we're not Greece yet. But speaking of the broke European country…
7. Najib said we could go broke, but Maslan said we're fine
Here is a case of contradiction between Najib and his minister Ahmad Maslan. In 2013, FMT reported that Najib at first said we could go bankrupt if we don't implement GST (in Point 2). But Deputy Finance Minister Ahmad Maslan announced in Parliament that Malaysia was still stable economically. So Rafizi called out on them: "Which is which? Are we going bankrupt or not?" There's more to the story. Rafizi argues that GST is not gonna be our cure:
"Our country is going bankrupt not because we don't implement GST. Greece had GST and went bankrupt, but the real issue is we fail to detect the real problem behind our financial problem.

Corruption is rampant and we are over-spending our money on unnecessary stuff. GST is not a miracle cure and we fail to reinvent a better system to help our finances." – Rafizi Ramli, Pandan MP, FMT
8. Will Najib be the first PM to bankrupt the country?
Another scary headline! This time, Petaling Jaya Utara MP Tony Pua is using the 'B' word. He was referring to 1MDB: "Should 100% Finance Ministry-owned 1MDB collapse with the burden of its debt… Najib will go down in history as the Prime Minister who will possibly bankrupt the Malaysian Government."
1MDB has already been the subject of much criticism and worry. So could it be the final straw? In the article, Tony also quoted former PM Mahathir Mohamad who said 1MDB money was not surplus, but ever increasing national debts. "If not, we will default, much like Argentina," Mahathir said.
What could actually happen to you if Malaysia goes bankrupt?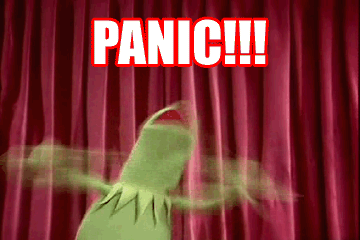 Obviously we can't see the future, but we can give you examples of what happened to other countries that took a nosedive into bankruptcy. In Argentina, people slept in front of ATMs for days, waiting to take out their cash. The Government froze ALL bank accounts for a year, allowing people to take out only small amounts per week. Police clashed with citizens, rich people fled the country and eventually, so did Argentina's President Fernando de la Rúa, in a helicopter.
And here's what happened in Greece and Iceland:
Then Malaysia? What if we end up becoming like the foreign workers we have now, going to other people's countries to work 3D (dirty, dangerous, demeaning) jobs? Imagine if all your hard earned savings had NO value suddenly; imagine people turning to crime and violence to feed themselves; imagine you can't afford to buy food, clothes, petrol for your car… That's among some of the things that could happen in the event a country goes bankrupt.
So would it really come to that in Malaysia? Probably no answer to that right now, especially for a subject so complex and big-picture like national economics. But hang on guys, we're not on the brink of bankruptcy. At least not yet, according the figures compared to other countries worldwide. But if we continue in our old habits……
Plus, different media are reporting different things, some sensationalised and some with a political agenda, so the layman gets caught in the crossfire. It's interesting to see how people give insights and how the issue of Malaysia, could-be, will-not, go bankrupt is sensationalised.
Additionally, there are a lot more news reports revealing the very troubled state of our national finances. But we're really, really not economic experts so we used articles that specifically mention the big 'B' word – BANKRUPT. For example, there are articles about national debt. But debt doesn't mean bankrupt. And there are articles about our ringgit being the worst performing currency in the region. Again, that doesn't automatically mean we're going broke.
There's always a chance for things to turn around if the Government follows the unanimous, good advice from people in these articles:
Stop corruption, overspending and manage money wisely.