Health
MAT-MATIK
Are you being overcharged for medicine in Malaysia? This price checker will help you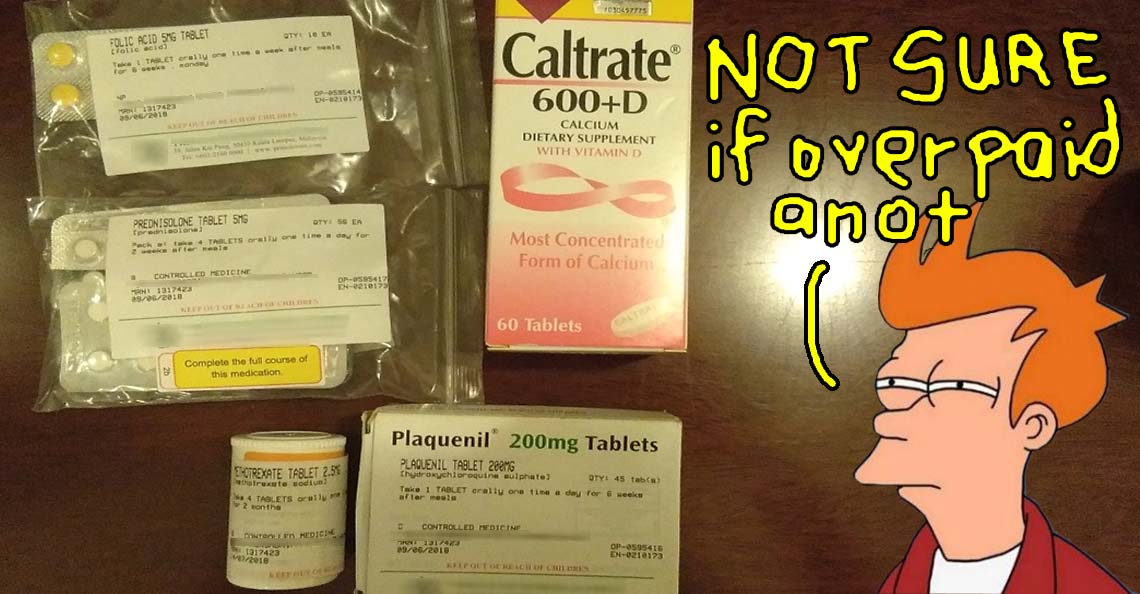 Malaysian hospitals have been in the limelight recently with reports and allegations like the sexual abuse among doctors as well as doctors and nurses being disallowed to speak in Mandarin languages among each other.
And it doesn't get better. We came across another unpleasant news about gomen hospitals. We read from The Star that the National Cancer Institute (IKN), which is a public healthcare facility btw, has allegedly overcharged cancer patients.
According to a cancer patient who would only be known as Chin, an IKN staff reportedly charged her RM400 for her medicine called tamoxifen, padahal her medicine had only cost her RM150 at her previous private hospital. Another patient, Loong Dai Thai, told The Star that she was charged a total of RM700 for her medicine and treatment in IKN!
"The private hospital did not charge me this much." – Loong Dai Thai to The Star
And there may be a reason to that. Despite being in a public hospital like IKN, both cancer patients were referred from private hospitals. We'll leave the story for why private hospital referees get charged more for another day, but in the meantime, we wanna know…
How can Malaysians know if they're being overcharged for their medication?
What if we told you that you can actually check the price of your medicine the same way you do with groceries?
We were curious with the actual price of Chin's medicine so, we somehow stumbled upon the official website of Pharmaceutical Services Programme under the Ministry of Health. The website acts as a reference for the public when purchasing medicines from private sectors.
Yay, basically you can now check the price of your medicine on this website! It tells you the type of your medicine (if it's a controlled or over the counter medicine like steroids and throat lozenges respectively). All you have to do is to type out the name of your medicine and voila! The price (usually per tablet) would then be displayed.
So we cuba try the website to find out the real price of tamoxifen aka Chin's cancer medicine. According to the website, the actual price for tamoxifen is RM4.90 per tablet. When we calculated (multiply the price per tablet with 30 cos her supply for a month is reportedly 30 tablets)… the total amount Chin should be expecting to pay is… RM147. o_O
Here's a DISCLAIMER: the website could only act as guidance as it claims that retail prices would differ in real market. Which means it may make sense if private hospital charges Chin RM150.
On a separate note…
Apparently, you can get medicines registered under this book for FREE?
Guess what? We also stumbled upon something else called the 'Blue Book'. No it's not a book listing of all blue films.
Blue Book or Ministry Of Health (MOH) Medicines Formulary serves as a reference for the medicines used at MOH facilities. Basically it's a list of medicines which can be prescribed by public healthcare facilities and it's available in one form or another in each country. (P/S: This writer's acquaintance who is a doctor at a public hospital shared that the medicine listed under Blue Book are the ones available at MOH facilities.)
And the best part of it is that the medicines listed under this book are prescribed for free at MOH facilities!
BUTtttt it doesn't mean ugaiz can just go to any public hospitals or healthcare facilities and simply take the meds and leave. The doctor we spoke to confirmed this by stating how patients must first get a proper consultation by the doctor. It was also reported that patients only have to pay for treatment but not for their medicine.
Fuhh, aren't Malaysians just lucky?
However, what if you find out you kena overcharge like Chin and Loong after comparing the price with the website… or if you don't get your medicine for free at MOH facilities as reported?
If you feel like you kena tipu, you can actually lodge a report to this 'police' of the medic world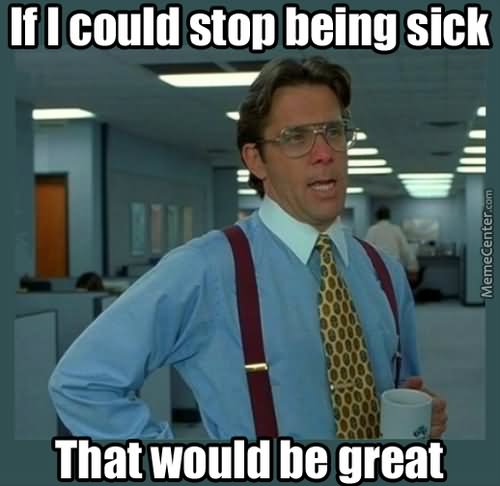 So… what to do if we feel like we have been overcharged? Patients can actually lodge a report to the Malaysian Medical Council (MMC). And we're not simply saying this. According to The Star, patients who feel as though they had to go through unnecessary procedures or are being overcharged can lodge a report to MMC.
MMC is a supreme body and vested with the authority to make all policy decisions. The council basically polices the medical world as it tries to ensure the highest medical ethics, education and practice. So if anyone finds any doctor who tries to do nottie stuff, just report to MMC. How? According to MMC;
Patients should settle with their doctors first (aka discuss nicely lah) but if that doesn't work,
They can lodge report to MMC by filling up the complaint form or patients can contact MMC. Click here for MMC's contact details, or call them at +603-26912171 / email them at [email protected]
Super important – patients must ensure they have relevant evidence to be sent along with the complaint form, so make sure you keep your receipts/documents! 
But as for now, we can only hope that these cancer patients would be able to get the treatment they require without being ripped off. We tried contacting IKN and MOH several times regarding Chin's case, but unfortunately at time of writing we could not get a comment from either party. (But they're in the midst of preparing a media statement.) So, we shall just wait for the media statement by MOH regarding this matter.