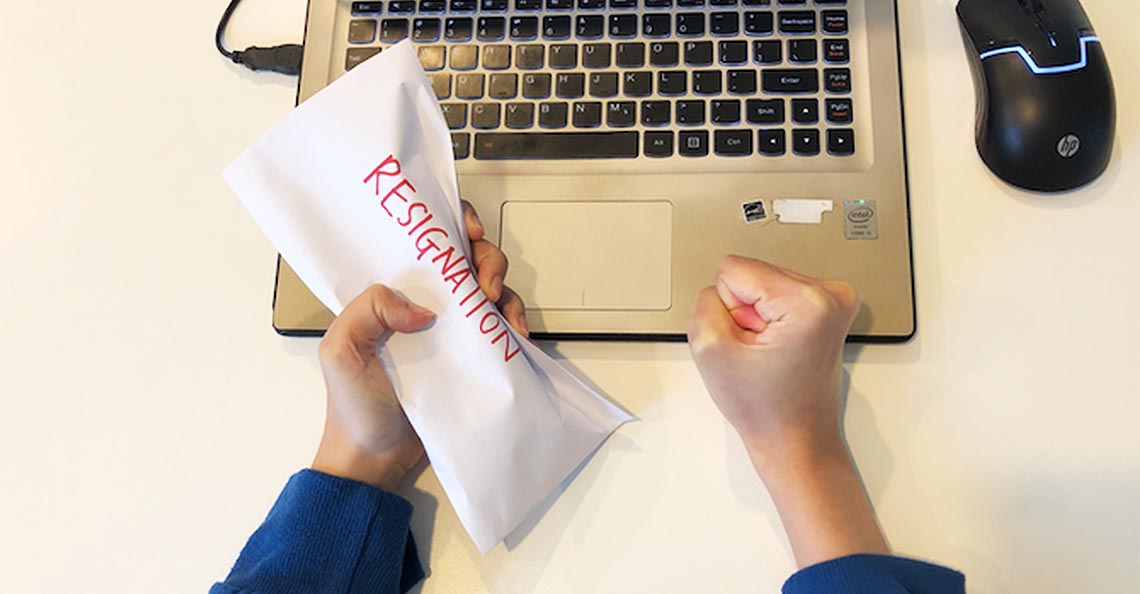 [Update! Survey results are out! Read it here.]
If you've quietly printed your CV for a job interview while your colleagues weren't looking, or dreamt of throwing your resignation letter dramatically on your boss' table, you honestly wouldn't be the only one.
Out of over 10,000 Malaysians surveyed in Jobstreet's Employee Job Happiness Index 2017, 42% said that they were unhappy in their jobs. That's like saying half of Malaysians may very well be dragging their feet to work, everyday! What a miserable way to live!
But… as we dug a little deeper into job dissatisfactions, we also found this catchy term called the '700 day itch'. No, it's not from wearing the same underwear for weeks… although we'd be sure that would be itchy too…
If you're in the wrong job or career, you'd apparently leave in 700 days?
The '700 day itch' is actually a surprisingly common term in the recruitment field. Also called the '2 year itch', or in some cases the '3 year itch', it basically says that dissatisfied workers are most likely to leave their jobs within 2 years of employment. 
In fact, even our friends at AIA believe that it's real:
Regardless how happy (or unhappy) you are at work, chances are you'd be able to relate to one of the poor zombies in the video above. The thing is, you don't have to continue suffering – there are always options, one of em being an AIA Life Planner. Now before you panic just thinking about insurance agents, do realise that agents today are not the same as what your mom used to describe them. *cough*conpplmoneywan*cough* At least that's what AIA wants to change.
They specifically want to develop a new generation of Life Planners (not just any typical insurance agent) that combine well-honed skills, integrity and tools of leading technologies with the goal of helping Malaysians live healthier, longer, better lives (not just selling insurance policies).
To do that, they've got the AIA Elite Academy, an exclusive program that trains these very professional life planners in AIA. For 18 months, 'students' will go through mentorship and training, even using the latest tech in the industry. On top of that, they've also got a unique financing scheme to support you through this journey. After that, they'll be ready to kick start a hopefully fulfilling and rewarding career with AIA.
In true Cilisos spirit of kepohness and simply being data hungry, we wanted to know… is there any truth to the 700 day itch? We wanted to see just how legit this is, and just how itchin' are Malaysians to leave their jobs.
So do us a quick favour and take the Geram Kerja Survey 2019! Help us figure out just how satisfied – or dissatisfied – Malaysians are with their current jobs, and maybe you can quietly sneak the results to your boss to get that pay raise you've been dreaming about.
Survey closes 19th May 2019! Results out late May 2019.
[Update! Survey results are out! Read it here.]