Art
Culture
Entertainment
Media
Ever wonder why Malaysians love Korean drama so much? Here are 5 sensible reasons from local K-fans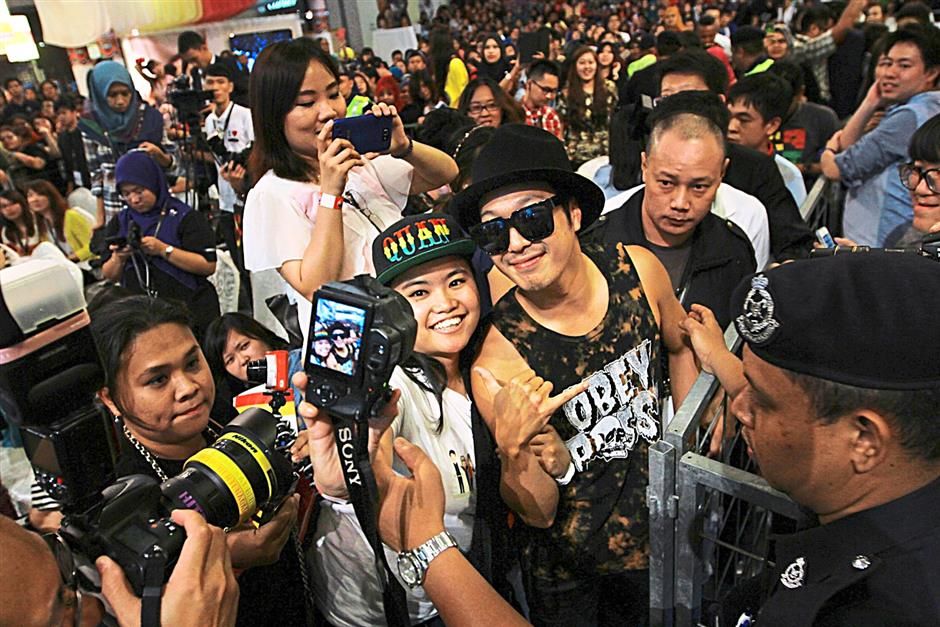 In the past, CILISOS has written a few articles about Korean pop culture. We've interviewed people, and even had an avid K-fan write about why she went from Indie rock to K-pop. However, we're still sensing that we're not getting the full picture of the appeal of the culture.
From the outside, it seems curious as to why Malaysians are so into Korean drama – it's a foreign language, and the trend started way before companies started spending big money marketing it. It's a big enough phenomenon that entire research papers have been written about it. Today, however, the K-wave is definitely in full force, with Astro giving out loads of freebies for series like Chingu and Running Man. In fact, they've even made a local romantic comedy called Kimchi Untuk Awak.
So for a team that clearly has absolutely no idea about K-Drama and K-pop…
YES! Astro OnDemand is getting us to write about K-drama on demand!
Ok, we know why they're talking about K-Drama – it's cos OnDemand has the biggest K-drama's that can be downloaded to your PVR, and watched at your leisure (we're guessing a 76-hour binge session). Which series? Well how's about My Secret Romance, Legend of the Blue Sea, and Scent of a Woman?
Why are they getting us to write it? Well, Astro actually wants to open up the K-drama audience… maybe to convert a few non-fans like us along the way.
While most people agree that the K-Wave started with Winter Sonata, most Malaysians non-K-fans are still puzzled to the appeal. So as usual with what CILISOS does, we asked everyone we knew – WHY IS K-DRAMA so appealing to Malaysians!? And the answers we got were really quite interestingu.
1. There are very few light-hearted romantic TV series from Hollywood

"For me they are an escape from reality. I mean all their drama plots are so make believe and sometimes I like to indulge myself in something light-hearted and for the doki-doki feelings *cough*." – Mutiara N.

"Because it's entertaining in a western way with Asian values lo. So it's relatable. K-dramas because their family values and cultural aspects are all very similar." – Shakila R.
Sure enough, Google "romantic comedy series", and you'll see 8/10 of the entries are Korean. There's a strange divide between what we see from Korean TV, and Korean cinema. While Korean cinema gives us gritty, R-rated and sometimes downright disturbing content (Train to Busan is considered light-hearted), Korean TV is the exact opposite – at most PG-13, with Korean TV channels even sometimes editing out controversial content. Which might explain why it's more in-line with our (perceived) Malaysian value system. This focus on emotions over violence and shock is probably why apparently 90% of K-fans are female.
And when you think about it, there are very few places these days for heartwarming, family-friendly content – with even cartoons these days regularly exploring darker themes. Also… when's the last time you saw an English TV series that focused only on ONE couple getting together? 
Speaking of which…
2.  They don't kiss as fast as orang puteh
In Hollywood movies, a kiss isn't really a big deal. It usually happens quickly, and without much ado – usually followed by much more daring stuff than a kiss.
In Korea, the kiss is BIG. It's like if you had Jerry Bruckheimer direct a scene with no robots, no CGI and no explosions, and just a cute korean couple. Think big music, multiple camera angles, swoops and pans – like the one shown above from this year's K-drama hit, Legend of the Blue Sea.
"I think the American scandalous stories are just a bit too much, for K-Drama it is mostly just a kiss at most, I felt it kept love a bit more pure than lust though it is an idealistic view." – Chaiyen

"It's a bigger payoff for more innocent circumstances. So when they kiss… it's like WHOAH. When you take away the physical, you get to focus alot more on the emotional" – Andrea W.
And sometimes, fans can even influence those payoffs.
3. Their scripts sometimes change based on fan feedback (yes, even Malaysian fans)
"The majority of the dramas are filmed whilst they are on air so the producers/writers can tweak the storyline or cut/extend the episodes based on viewers' feedback and ratings" – Joanne C
Most TV series in the states are shot as a whole season, before they even screen the first episode. This is because of the rising production values, and shoot planning needed in today's series. So only the Koreans would be mad enough to try shooting one episode a week, as each week of the series passes.
Actor Kwon Sang-woo complained that he had been shooting the last episode of the drama "King of Ambition" (야왕) up until 30 minutes before it was aired. – KoreanCultureBlog.com
This is something known as live-shooting – where each episode is rushed out within a week, and screened almost as soon as it's done. On the upside, almost all live-shot K-dramas get better ratings, due to being able to adapt to feedback from their fans. On the downside tho, production staff frequently complain about sleepless nights, and actors have little time to delve into their characters before being shoved in front of a camera.
Speaking of fans having an influence on the final product, Malaysian fans have something to be proud of as well, with one of our local airlines recognising the fanbase here enough to actually sponsor its own K-drama, "On The Way To The Airport".
4. Most Korean series end after just ONE season
Our editor once recalls having to wade through 5 seasons of American series Breaking Bad because someone told him it'd be worth it. That someone ended up buying our editor dinner.
In most countries, producers always find it hard to let go of a good thing. Think Chinese serials like Love In The War (601 episodes and counting), or 7000-episodes of fake tans in The Bold and the Beautiful (still running too!). If the ratings are still up, most series will keep on going, being constantly renewed. In fact, Breaking Bad was famously commended for ending after *only* 5 seasons.
In Korea tho, while there are daily-dramas that go up to 100 episodes, most series are more like mini-series, ending with anywhere from as little as 2 episodes like Splash Splash Love (which we watched to research this article), or at most, 24 episodes, like All-In.
"Granted, we would never want to part with a good drama (especially when we love the characters) but I think it would be worse if the drama gets dragged out and the plot goes haywire. Season renewals can be a bad move as the story/character development tends to fall apart as the show progresses – from what I've witnessed anyway." – Caron L
This works to keep stories and characters fresh. Also, in Korea, the series brand itself isn't as important because…
5. The actors are not just swoon-worthy, they're also very familiar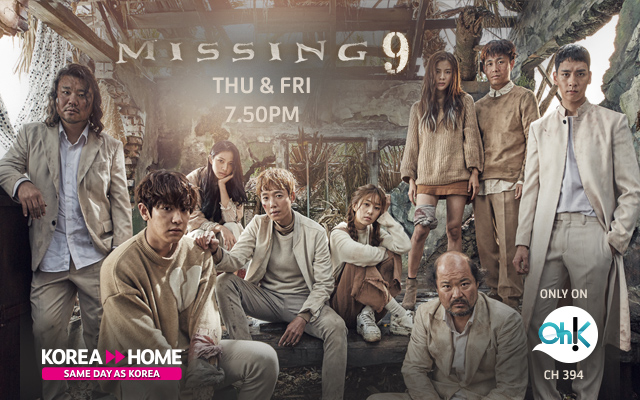 Let's take a quick look at this poster for new series Missing 9 on Astro. Yes 90% of them are stunningly good looking, and most of them do not look like they just survived a plane crash (which they did), except for a few photogenic scars and attractive bandages. However, look even closer and you'll see an ex-girlgroup and another boygroup member on the cast as well.
While actor-singer cross-promos were pioneered by Hong Kong many years ago, Korea takes it to the next level, with their stars frequently appearing on diverse selection of comedies, dramas, and reality shows. Also, despite series seldom going beyond a single season, the stars do have regular work, and their fans follow them religiously from one endeavour to the next. A good example is Yook Sung-jae, who moves effortlessly from his boy group, BTOB, to participating in variety shows like "King of Masked Singer" and winning most popular Actor awards for his work in series like "Who Are You: School 2015"
And K-drama producers are well-aware of this, allocating more than half their budgets to their main actor fees (versus 10-25% in US and other countries). This results in top actors earning up to RM400k per episode (!). Oh and of course it helps if they're damned good lookin and…
6. They really care about their fans
When Andy Lau or Neil Patrick Harris come to KL, you can just about expect to see the top of their hair, or at most a decent interview on stage.
"A lot of Korean celebrities give "fan service" – engage their fans on a crazy deep level. They do (sometimes are forced to do) tons of press, hilarious variety shows and all sorts of social media shenanigans so you're totally psychoed willingly into loving them. And they get to your friends too so once you're in, you also always got kaki in your K-fandom."  – Maxine L.
Korean stars have taken a page from J-pop, and gone to town with ways to interact with their fans, with something called "fan service". This goes far beyond PR appearances, and shows a more genuine sort of appreciation of fans – anywhere from temp-tattooing the names of their fanclubs on their bodies, to playing games that require them to often humiliate themselves.
Fan-service isn't just for show tho… it has become a culture. Korean stars show a genuine desire to play with their fans in a very down-to-earth way, with K-Pop stars putting on the same show regardless if it's an audience of 100 or 10,000.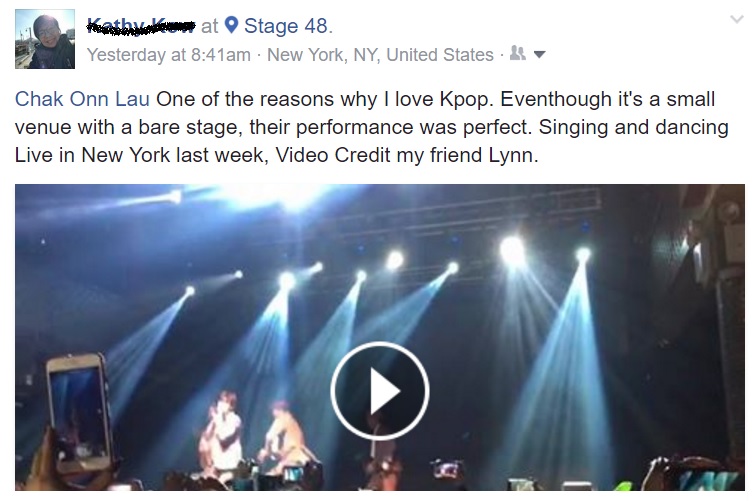 Everything about the Malaysian K-wave is starting to make sense now 🙂
In some of the comments we received from Malaysian K-fans, some of them did hint that there's an aspect of shyness in revealing their status.
"When I tell some people that I watch K-Drama or listen to K-Pop during my spare time they have this expression of disbelief. There are those that think only the stay-at-home moms, single ladies or women hitting their mid-life crisis watch it. It's like all of a sudden you get stigmatised as an introvert, loner and hopelessly single (not saying all these attributes are bad) but it's similar to when you say you like Japanese anime and people immediately assume you are a weeaboo and get taunted for it." – Mutiara N.
SOOO… now we kinda get it.
While some of us were previously fans of TVB, or even the Japanese anime scene, it's clear there are ALOT of things about K-drama that just show that Korean entertainers are trying alot harder, and doing things quite differently from what us outsiders have seen before.
All this contributes to a watching experience that's quite unique, and that we're eager to see more of. If you're thinking the same too, then you might wanna get an Astro PVR, connect it to your home Wifi, and start your journey towards that 76-hour K-drama binge at www.watchod.com.
And if you're STILL not convinced, then maybe you're just one of those people that can't stand subtitles.