In the many tests and exams we've taken in school, there's a pretty high chance you would have seen someone bring in a lucky pen or doing special warmup exercises before heading into the exam hall. There are also some people who take this out of the exam hall too, like carrying a bantal busuk for a plane flight. And really, some of them can be preeeeee-tty weird.
For example, our still-in-college intern doesn't wash his hair before sitting for his exams:
"I don't wash my hair in the morning on exam day, because I feel like I'll end up washing off everything that I've studied" – Ray, CILISOS itnren intern
Or Sosbos Chak, who carried an evil eye lucky charm on dive trips… until he lost it:
"I used to have one of those tied to my dive gear to protect myself underwater. It broke off, but touch wood it didn't make any difference." – Chak, CILISOS editor
Actually, even McDonald's has special traditions that they follow!
What we're talking about is….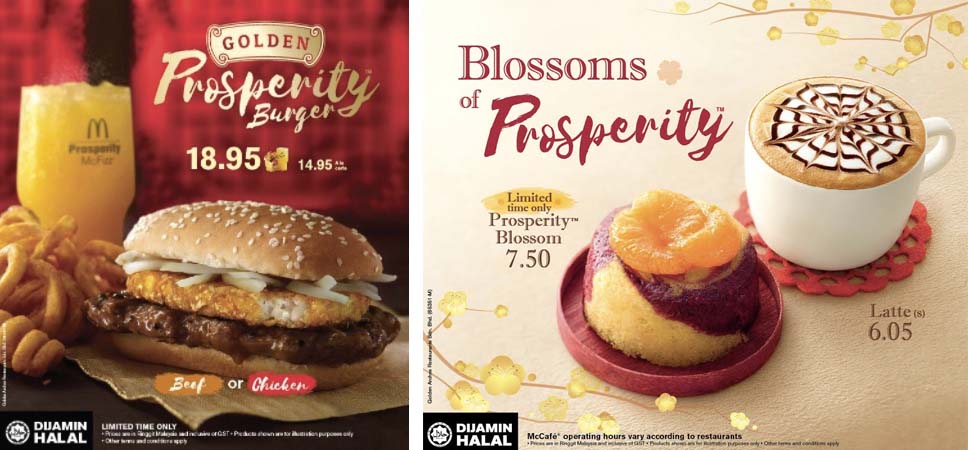 Yaaaas, everyone's favorite once-a-year Prosperity Burger is back! But there's a surprise… Introducing the Golden Prosperity Burger, which is a twist on the regular Prosperity Burger. How? It has the same beef/chicken patty covered in rich black pepper sauce with fresh onions, but it comes with HASHBROWNS for more satisfying nomnoms. Regardless of which one you choose, they both come with twister fries and Prosperity McFizz 😀
And because sharing is caring, there's also the Prosperity Bundle which let's you share with 2 other people in the comfort of your own home at a lower price. There are also special desserts such as the Red Bean McFlurry and the Lychee Vanilla Cone are available as well. All for a limited time only tho.
But what does this have to do with lucky charms or rituals? Well, we're glad you asked, because…
Tell us your secret to being lucky and win exclusive gifts from McDonald's!
We've got super exclusive goodie bags with McDonald's merchandise no money can buy. Chekkidout: 
All you need to do to win this is to tell us about your lucky charm or ritual! Maybe hold your lucky charm or doing your lucky ritual before hitting the send button might help 😛 Hurry, contest ends 26 January 2017!