There is a very true saying that there are two things in life that are unavoidable: Death and Taxes. 
So in the spirit of Halloween / Spooktober / Spoopy Day, we came up with the idea to create the most morbid survey you'll ever take. Yup, get ready to take…
The Great Malaysian Income Tax Survey
….Just kidding. Even that one was too much for us to handle. So we went with the less scary option and created…
The Super Morbid Malaysia Survey 2019!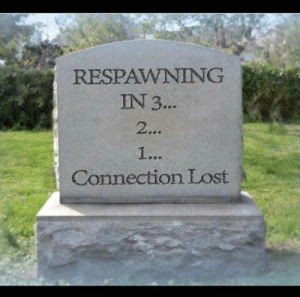 Will you haunt your worst enemy if you became a ghost?

Would you turn your body into a travelling art exhibit instead of burying it?
Death and the afterlife can be serious topics that keep us awake in an existential crisis loop at night and, in many cultures, it's also a taboo one. At the same time though, a common way to deal with such a heavy topic is through humor; hence the genre of dark humor or black comedy.
Before you head to the survey, let us tell you a bit about our sponsor… Just kidding. This survey isn't sponsored (lol)
The questions in the survey aren't meant to be serious, but if you have any issues with mental health or suicidal ideation, please seek help. Here are some organizations that can assist: