Sports
Weirdness
KJ and the Terengganu Sultan will be in the SEA Games! But they're not the only VIPs who are athletes…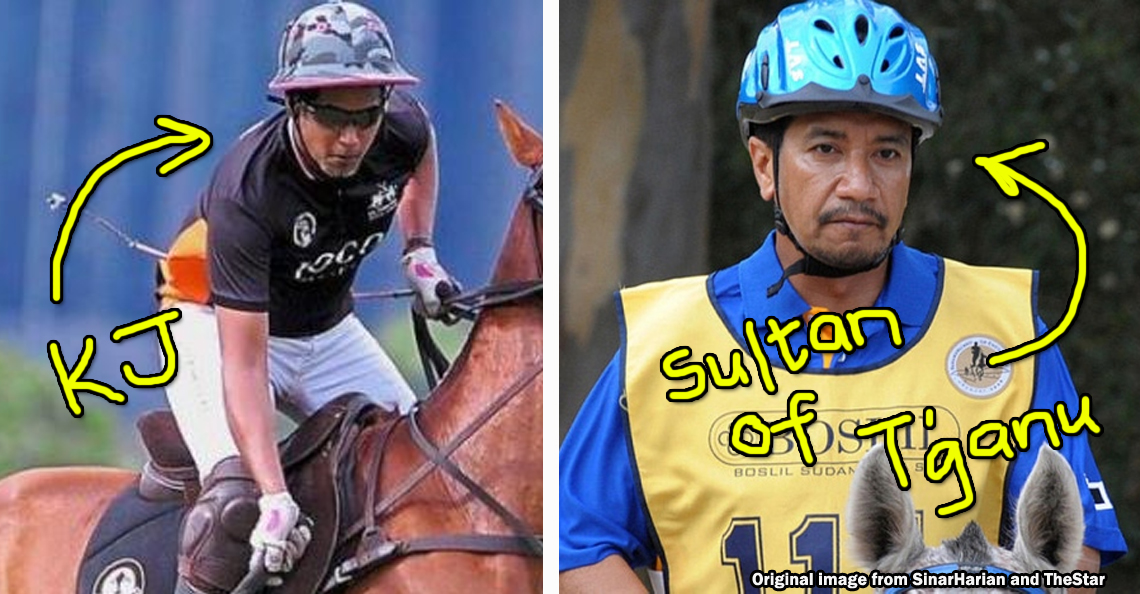 [Artikel ini diterjemah dari artikel asal dari kawan kawan kami di SOSCILI. Untuk baca artikel ini dalam Bahasa Melayu, klik sini!]
This coming 19th of August, the 29th SEA Games will start right here in Kuala Lumpur. This is the sixth time Malaysia is the host country. As the host country, Malaysia had aimed to become the overall champion this year, as the last time we were was during the 2001 SEA Games.
And you can follow Malaysia's SEA Game chances for free on your mobile this year 🙂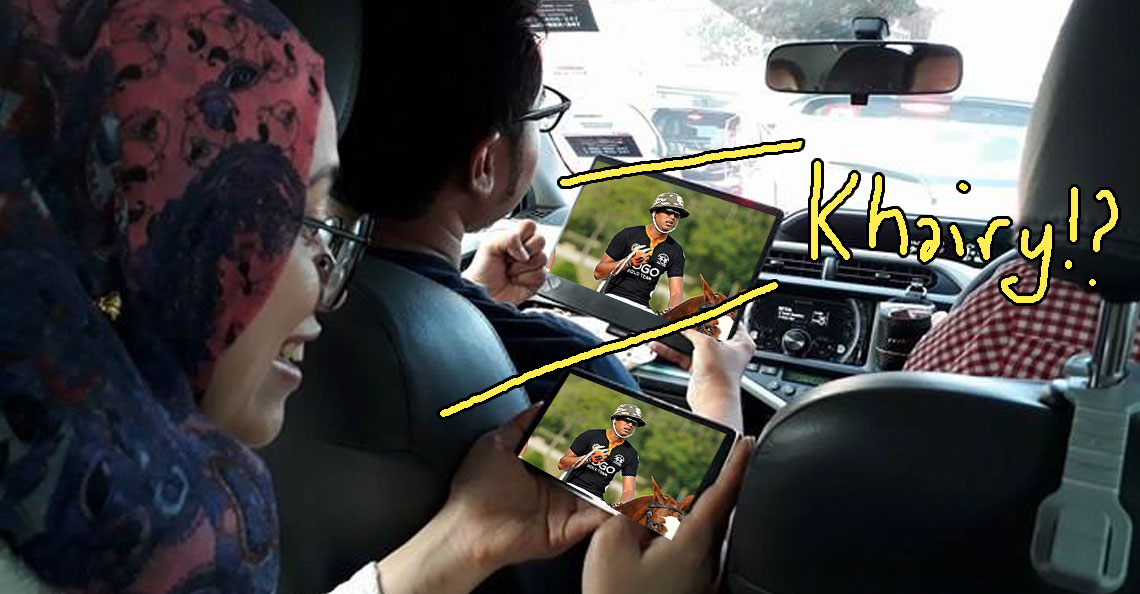 Yes, that's right. This year, there really isn't an excuse for not summoning your Malaysian sporting spirit. As the official broadcaster for the 2017 SEA GAMES, Astro GO for mobile is providing 8 channels (4 more than on your decoder!) to follow the action. And hey, in between matches on all 8 channels on Astro Go, you can also switch to any channels that you've paid for within your Astro package, or even buy movies or screenings on demand. Download the App here
And even if you DON'T have an ASTRO account, you can download another Astro app called NJOI Now, which offers selected shows  for FREE! Yes, Astro is offering 8 channels live streaming of the SEA GAMES 2017 on NJOI as well! And of course once again, if you're in between matches, you can pick from a massive crop of movies n series from as low as RM8 a pop!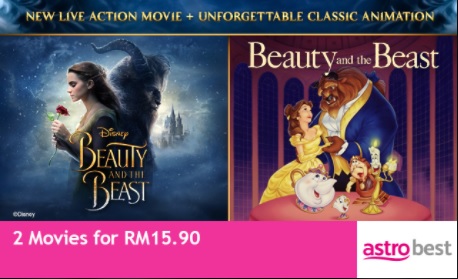 Of course, if you're enjoying all that free sporting content, do return some of the spirit, and try buying a movie or a series too k?
To give Malaysia its best shot of reclaiming the throne, they signed ALOT of athletes this year
Yep. There's a massive signup effort for this year's games, with a few rather notable additions – a sultan as well as a minister. That's right, for polo, we're sending the Youth and Sports Minister Khairy Jamaluddin, and for equestrian, Sultan Mizan Zainal Abidin of Terengganu will be representing.
Two VIPs being on the participants list this year is quite a surprise. But it really became an issue when Khairy Jamaluddin's (KJ) participation in polo was questioned by another polo athlete who, as it turns out, is also a VIP. That person is Johor's crown prince, Tunku Mahkota Johor (TMJ). Yes, the TMJ who is also the current president of the Football Association of Malaysia (FAM).
The issue between Khairy and TMJ in polo as well as the qualification of Sultan Mizan as a SEA Games athlete proved that our VIPs aren't that bad when it comes to sports. So this time, SOSCILI writes about how some VIPs that we hear so much about can also be great athletes in their own right. Some of them include…
1) Khairy Jamaluddin is the team captain for a local polo club
Before Khairy was selected as a SEA Games athlete, he had been involved in polo for quite some time, even before he became a minister. Khairy started gaining attention in polo when he and his team (the Jogo Polo) made it to the semi-finals of the Malaysian Open Polo Tournament 2016.
However, Khairy's team lost to the defending champions, the Putra Polo, which is captained by Datuk Seri Mohamad Norza Zakaria, the current president of Badminton Association of Malaysia (BAM), and also the vice-president of Malaysia's Olympic Council. That's another VIP to contend with!
"We're really disappointed after losing at the semi-finals for two years in a row, but that's how sports is. Today's match was a close one, we almost bested Putra Polo, but they really deserved to win," – Khairy Jamaluddin, as reported by Mstar.
The final results saw the Putra Polo team winning against the Head Hunters from Singapore. Khairy and his team, on the other hand, managed to secure third place.
During the Malaysian Open Polo Tournament, there were actually 12 players competing for a spot in the SEA Games. One of them is Khairy himself. Some may argue that Khairy was only chosen because he is a minister, but the Malaysian Olympics Council's deputy had stated that
"They have to go through selections and training sessions according to the phases set by the National Sports Council (MSN). There are no special privileges (given to Khairy) as we want a solid team," – Datuk Seri Mohamad Norza Zakaria, for Mstar.
Should he be chosen, Khairy had hoped to be inspired by the other athletes competing. He had also hoped that the press coverage on him will not be more than the coverage on the other athletes. At the end of the selections, 7 players were chosen to represent Malaysia, one of which is Khairy himself. His participation made him the first cabinet minister to be in a sporting event as an athlete.
But Khairy isn't the only Polo player around these here parts…
2) TMJ, the first Asian to play polo at the highest league level
The fact that the Tengku Mahkota Johor (TMJ) plays polo (well) comes as a surprise to many, as he's most well-known for being the Football Association Malaysia (FAM) president. It had been recently reported that TMJ, along with his team, Johor Ellerstina, will be participating in the 'Jockey Club' Polo Tournament in Argentina this September.
Among other things, TMJ claimed to have won 42 polo championships held in various places, such as Australia, India, England, Argentina, Malaysia and Singapore. He had also won 2 highest-ranked championships at the Metro Open Argentina. Whoah. Once upon a time, he even claimed to have been invited several times to represent Malaysia, including for the SEA Games, but he had always declined.
"It's not that I don't want to play, but it's just that the SEA Games is a competition at a lower level when compared to the highest international competition that I joined in Argentina," – TMJ, as reported by Berita Harian.
After the list of SEA Games polo players was revealed, he was among those who spoke out against it, through the Southern Tiger Facebook page.
"It (Malaysia) has become a place where politicians want to become celebrities and athletes. Where someone who can't even ride a horse or play polo can be chosen to represent the country," – TMJ, as reported by MalaysiaKini.
TMJ had also stated that a lot of people try to lobby for a spot in the SEA Games polo team while there's so many qualified people out there. Besides questioning their qualifications, TMJ had also challenged the SEA Games polo squad to go against his team as a response to the issue. Though a challenge was issued, Datuk Mohamed Zekri (the National Polo Team manager) had stated that TMJ is overqualified to represent Malaysia in the SEA Games.
So it's not that TMJ's not good enough to represent Malaysia. Rather, he was overqualified. Objectively, TMJ is on a different level than Khairy, as his handicap was rated at 3 goals, while Khairy was rated as 0. But what on earth are handicaps?
Simply speaking, a polo handicap is a system used to rate polo players based on the participation and achievements of the players. Handicap levels ranged from -2 to 10, with a higher rating meaning a player with better abilities, based on horsemanship, team play, strategy and other stuff. Getting rated 10 is so difficult that less than 24 people in the world were rated 10.
In polo, each team has four players, and the handicap of each player is added together to get the team handicap. Say that a team has players with handicaps -2, 0, 2 and 4. The team's handicap should be;
-2+0+2+4= 4
So this team's handicap is 4. Knowing a team's handicap is important, as certain championships puts a limit on the number of handicaps. The SEA Games, for example, limits the team handicap to between 4 and 6.
So let's say that TMJ, with a handicap of 3 was to participate. The other three team members will have to be at a much lower handicap so that the team handicap stays below 6. Perhaps that is why TMJ was said to be overqualified. Polo championships like the one in Argentina would have a higher handicap limit, as there's someone with a handicap 10 in TMJ's team. So that's a little bit on how handicaps work.
However, TMJ's not the only VIP with a polo handicap in Malaysia. Sultan Ahmad Shah (Former FAM President) was rated 5.
Polo is a game that requires a pony and a 52″ stick to hit the ball into the goal, but there's another sport that requires only the pony without the stick. There's a VIP in Malaysia that is a champion in this sport, and he is…
3) Sultan Mizan has a world ranking in an extreme equestrian category
Sultan Mizan was also selected as one of our contingents who will participate in the Equestrian (Endurance) sport. His Majesty is also one of four of Malaysia's best equestrians with a world ranking recognized by the International Equestrian Federation (FEI).
But what's equestrian? Many might think that equestrian is the sport where people get on horses and then jump a few gates, but that's a different kind of equestrian, in the Jumping category. For Jumping, perhaps the most well-known in Malaysia would be Qabil Ambak and his brothers. The Endurance category, however, is when a rider will ride his horse for a very long distance, usually up to 100 miles (160 kilometers). There will usually be a vet gate every 40 kilometers where there will be vets to do a check up on the horse to see whether it can still go on or not.
Whoever finishes the fastest while still keeping his/her horse in a good condition wins. This is the sport to be participated by Sultan Mizan in the SEA Games. His activeness in the sport qualifies him for a world ranking by the FEI. We've checked his rankings in FEI's database for the Endurance category that he participated in earlier this year, and his rankings are as follows:
Open Riders World Endurance Ranking: 1491 with point 34
Open Combination World Endurance Ranking: 1900 with point 34
His Majesty's horse is called Nawan de Fignols. Due to Sultan Mizan having his name in the world rankings as well as his prowess in this particular sport, the international extreme equestrian event held in Terengganu yearly became known as the Sultan Mizan Cup. This championship involves an Endurance race along a 120 kilometer track in Lembah Bidong that tests both the endurance of the rider as well as the horse. Sultan Mizan once became champion in 2013 and managed to get third place in 2016.
What's this thing between VIPs and horses? Don't they play sports that don't involve horses? Well, yes, they do.
4) Sultan Azlan Shah was once a Perak hockey player
The national hockey scene once mourned the passing of Sultan Azlan Shah. That was due to the Sultan having been a major part of Malaysia's hockey. According to reports, Sultan Azlan Shah had been a hockey fan ever since he was a little prince. That interest led him to actually play hockey.
His Majesty once represented Perak as a hockey player in the Perak team once. That was when the Perak team was said to be in top form. Even though he never did make it to the international level as a player, his leadership at that time raised Malaysia's hockey to the international level.
The Sultan once became the President for the Asian Hockey Federation (AHF) as well as the Vice-President of the International Hockey Federation (FIH). His Majesty's ideas also brought the local hockey scene to the international level when he introduced the Piala Sultan Azlan Shah, an international level championship participated by some of the big names in world hockey.
At the same time, His Majesty never forgot the welfare of Malaysia's hockey players by introducing the Malaysian Hockey Foundation, that aims to care for the well-being as well as provide scholarships for players.
VIPs becoming athletes isn't that unnatural.
The issue of VIPs having differing views as athletes is an unhealthy thing. Why? Because other countries also have athlete VIPs, and some of them managed to qualify for the Olympics. A close example would be Thailand, with a VIP qualifying for the Olympics four times: Prince Bira, in the sailing event.
Some VIPs not only made it to the Olympics, but managed to win gold medals as well! A member of Dubai's royal family, Sheikh Ahmad bin Mohammad Hasher won the gold medal for Double Trap shooting back in the 2004 Olympics. Another athlete with royal blood is Zara Philips, who is the granddaughter of the Queen of England. She won a silver medal for eventing (an equestrian category) in the 2012 Olympics in London.
So perhaps the lesson to be learned here is, whether it's VIPs or commoners, whatever race it is, it's good to remember the quote by 1936's sprinting champion, Jesse Owens. His story was made into a film where at that time, the other black athletes begged him to tarik diri from the German Olympics under Adolf Hitler, who was convinced that the Games would support his belief that Aryan Germans were the dominant race. He replied with,
"Out there, there ain't no black and white. There's only fast and slow. Nothing matters, not color, not money, not even hate." – Jesse Owens