It's safe to say that most of us, at one point or another, knew someone who became an insurance agent. You know, that old friend who suddenly calls you up for yum cha? The one posting pictures of himself in front of luxury cars? Or the one who writes long posts about insurance or Takaful stuff on Facebook? Or worse… the one who regularly posts cheesy motivational hustle quotes?
Yikes! It's like someone took away that friend you knew and replaced him with an insurance agent stereotype! Need to change that much about yourself just for a job ah? Does everyone who get into insurance become liddat?
Well, to satisfy our curiosity, we spoke to some agents from AIA (they are known as Life Planners) about how they've changed since joining the industry. All of them actually had legit jobs before switching to insurance, which wouldn't be surprising if you've read our previous article.
Lim Shiek Ni studied law and used to run a cafe.
Emily Chong worked in customer service, and ran several companies after that.
Zul Ariff was an auditor and a banker previously.
Afizulnazim studied culinary science and worked for his family's security company.
After these guys decided to become insurance agents…
1. They say that they now look… younger?
Pics or it didn't happen.
The guy in these pictures is Shiek Ni's husband, whom we also thought had Benjamin Buttoned over the 10-year gap when these photos were taken. So, what happened there?
Well according to her, he left his job as a teacher to become an AIA Life Planner like she did… Umm so.., do they serve some kind of youth potion in their training courses and if yes, can sell that to us instead ah?
Sadly for us, there is no youth potion involved. Instead, they actually undergo training that covers health and grooming skills, since first impression definitely matters when they meet with potential clients. 
So technically, they are trained on how to be healthy and look presentable, for meeting clients and for their own well-being. Looking younger is just a side effect of putting more effort in taking care of themselves.
"A lot of people had actually commented that I look proper now, cooler, and not like before. I looked older when I was in the bank, but I actually look younger now." – Zul Ariff
2. Most of them eventually hilang kemaluan malu
Most of us would think that insurance agents are a bunch of confident, extroverted people, but of the four people we spoke to, three of them actually claimed to be very shy and quiet before getting into the insurance line.
"I'm the youngest child, so I'm a bit manja. And I was very introverted as well, and very shy." – Afizul
So, were they somehow whipped into submission and eventually activated their extrovert mode to survive? While no physical whippings were involved, the agents we talked to said that the nature of the job will eventually push you out of your comfort zone and teach you to become more talkative, both through the training that the company provides, and the many people that they interact with on a daily basis.
For Afizul, who used to find talking to strangers quite scary, he felt that improving his confidence is a necessary skill to succeed in the insurance business. To that end, he watched plenty of videos of good speakers, and slowly learned how to develop his own style. He now talks to people like it's nothing, and his old friends noticed the difference.
"When old friends meet me, they would say 'Eh, how come you're not like before?' The way I talk is different. But since I'm in this business, I can't be the quiet, shy person I used to be. It was hard in the beginning, but if you try everyday, you'll become good at it." – Afizul
And for corporate-guy-turned-Unit-Manager Zul Ariff, whose passion was singing, he used to be so shy that he's unable to get his voice to work on stage during competitions. But through training from his management, he somehow mustered enough courage to release his own single!
Despite gaining more confidence, some of these guys had to sacrifice something…
3. One of them had less time to spend with family
This is something we were surprised to learn, since we always hear that you can "be your own boss" and "do things on your own time" if you become an insurance agent.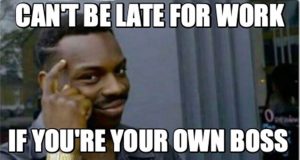 But according to Shiek Ni, who is a mother of 3 on top of being a District Manager in Negeri Sembilan, this is not the case. In fact, she admits to sacrificing the time she gets to spend with her kids.
"I can tell you honestly, I didn't have that much time to spend with my kids on a work day, especially when they were toddlers. During weekdays, they would spend more time with the babysitter. It's only on most Sundays and public holidays that I really get to spend time with them, especially back when I was just starting out. But that's okay, even though I couldn't be 100% available for them back then, I did my best so that they can have a better future. And now that I have built and established my team, I have more time to spend with them." – Shiek Ni
We do need to put a caveat that this might not be the case for everyone, as we have heard the opposite from other agents, such as this former factory engineer who says he now has more time to spend with his family. 
That being said, Shiek Ni says that everyone has different priorities, and for her, it's more important to ensure that her kids have a better future.
"The way I see it, even if I didn't sacrifice my time to build my career, even if I get to spend time with my kids everyday but I don't have a good income, it's also not ideal. You can spend all the time in the world with them, but what if one day your kid come and tells you 'Mom, I would like to go overseas to study', and you realize you haven't prepared any savings for them, then what can you do? But that's me la, other people might prioritize different things." – Shiek Ni

And fortunately for her, she does get to spend more time with her loved ones through all the free, jet-set holidays that AIA sponsors for achieving her targets. In fact, she tells us that she gets to go on 5 holidays a year, the maximum number of holidays you can qualify for!
4.They now have less arguments
You'd imagine these people would become so talkative that it's now their second nature to talk talk talk, but apparently to succeed, they also had to learn how to listen and understand.
Shiek Ni told us that she eventually learned how to read people's personality in order to be a better communicator.
"I like to learn about people's personalities, such as through Enneagram, DISC and such…. Then I understood, 'Oooh, turns out different people have different ways of thinking', so I have to communicate differently to get the message across." – Shiek Ni
While this helped her a lot in terms of work, it also impacted her personal life. Shiek Ni told us that having better emotional intelligence has changed the way she interacts with her family.
"Back then we (my husband and I) had more arguments. It's common la, cause nobody will come teach you how to manage conflicts. But once you become a Life Planner, you get to meet many different types of people and personalities, you'll learn and eventually get better at managing conflicts in your household. I don't lose my temper easily now… Now before I wanna argue, I think first, 'What's the reason to argue anyway? Is it necessary?'. So, why should we even waste time arguing? Now we skip this and go straight to finding solutions." – Shiek Ni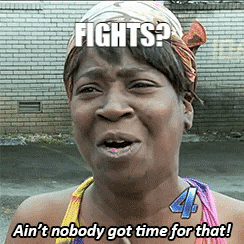 Zul Ariff also shares the same sentiment, saying:
"I was quick to lose my temper whenever there's a problem. But now with a higher confidence, I feel more relaxed and have less pressure at work." – Zul Ariff
Having better emotional intelligence might result in some unintended side effects though, such as…
5. They've become so numb… to rejection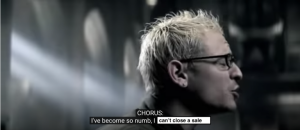 No matter how successful they are – and yes, the people we talked to can easily take a 3 month break and not worry about paying off their commitments – they still face the inevitable rejection on a daily basis. 
In fact, Afizul tells us that having to face rejection frequently would probably be the biggest challenge in this line of work. 
"I'd think that no one likes rejection, to be told no. But I feel that if you get 100 rejections, that's 100 ways to learn how to overcome rejection. So you need strong determination to be in this business." – Afizul
While hearing the word "no" is a painful thing for these guys when they were first starting out, they go through the same scenario so often that they're eventually unfazed by rejection. And fortunately, the confidence they gained comes in handy when it comes to dealing with the disappointment of being rejected.
"Back then, it's really scary for me to even call up just one person. But not anymore. Now I feel like calling people up everyday. Even when people reject me I'd just say 'Ok, thanks' and move on. I get rejected everyday, so even though it used to hurt a lot in the beginning, I've gotten used to it by now." – Afizul
And for Emily, who's now a Unit Manager, rejection is not something you should take so personally.
"Banks also call me sometimes, and I also say no to them mah." – Emily
Another good thing that comes from having to hear "no" everyday is that…
6. Some of them became more patient
You'd think that there's a lot of hustle and bustle in selling insurance, but sometimes, you need to tone down the pushing as well. While Shiek Ni shared that she was really impatient before ["You wanna buy, okay. You don't wanna buy then fine, I'll move on." she said], she learned that being patient helps her in this business.
"Once, I had a client who had really insufficient medical coverage, and I knew I had to help him get the right coverage he needed. This is one of the cases I'll always remember, because I was heavily pregnant… Because he's a busy person, he didn't have time to hold a proper discussion, so I waited around until he had some time to talk and I ended up spending 5 hours there. This is something the old me would not have the patience to do. But he saw my drive and sincerity, so I managed to close this case." – Shiek Ni
Afizul agrees, saying that it's important to build trust with your clients. He recounted a case where he followed his client around his worksite for 13 hours straight before finally closing the deal. Although it was tiring, he still put in the effort and managed to get a better understanding of his client's work and insurance needs, and consequently, the sale.
Surprisingly, patiently talking and listening to new people also opens up an avenue for them to learn new things. Afizul found that his grasp on new technology had improved since it's important in managing his team as a Unit Manager, and Emily became more financially aware since her work requires her to immerse herself in financial products and discussions. She now has better control in managing her wealth.
"Previously we'd just put our money in the bank, or perhaps unit trusts, and hope the manager can help us increase our wealth. But we're more aware of the market trends and investment styles now, so we're more organized. We have a better understanding of our money, our investment portfolio, everything lo." – Emily
There are more changes than we can fit here, but to answer the question at the start of the article, being in insurance really changes people, but most of the time they chose to change to become better at what they do. And unlike in the olden days…
Insurance companies like AIA is actively encouraging change
As a final thought, we asked these Life Planners what kind of people would make good insurance agents. While we received varied answers based on their personal preferences, most seem to agree that what you need is just determination and willingness to learn. Sounds a bit cliche, but as evidenced by these people, with a bit of determination, anyone can change themselves to fit their jobs, even things like being able to speak to people without breaking into a panic.
Previously, you'd have to do the heavy lifting yourself, but some companies are now introducing programmes to support your efforts to improve. AIA, for example, introduced the AIA Elite Academy, which offers a structured approach for their Life Planners to build their career. You'll be onboarded to an 18-month programme covering weekly sharing sessions, forums, and classes that will prepare and upskill you for the insurance industry.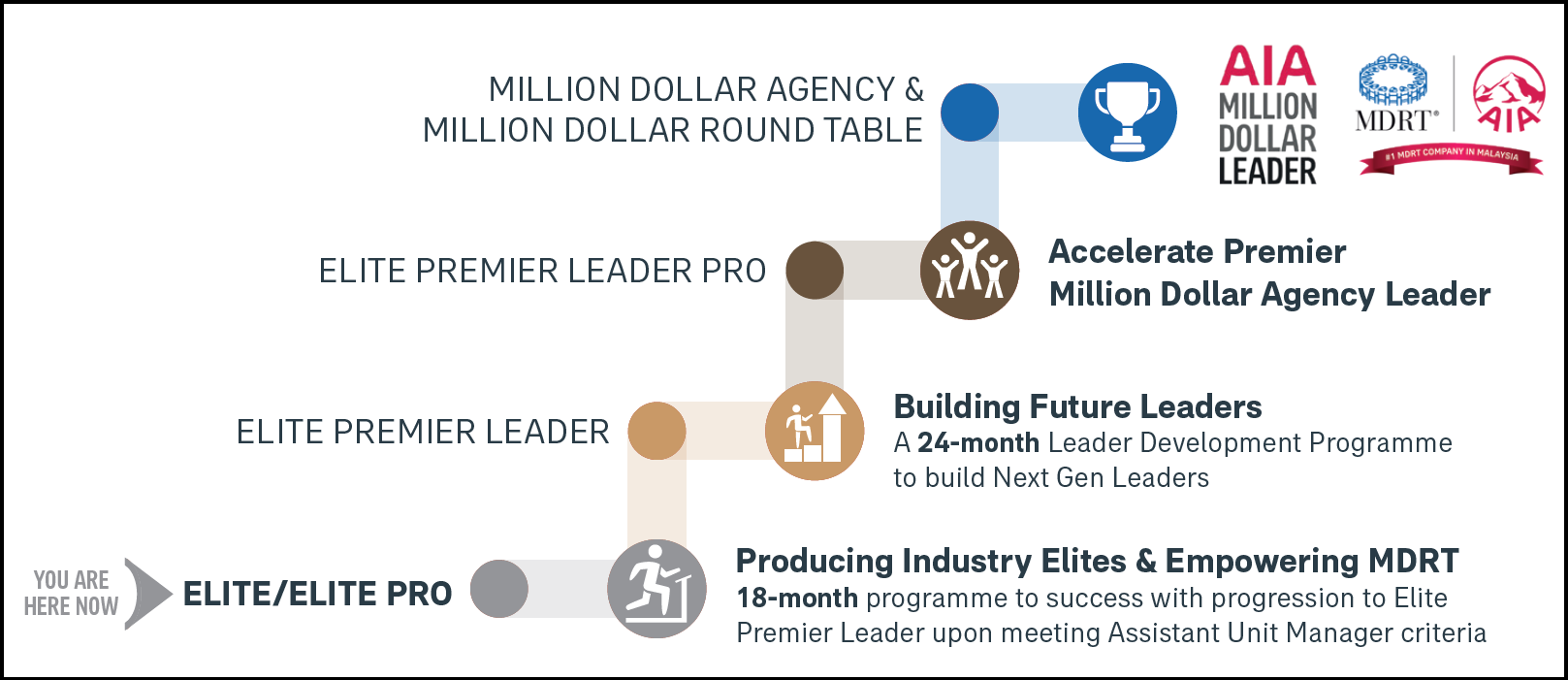 But it's not just training support: during your 18-month onboarding programme, AIA will also be paying you monthly bonuses for your performance – up to RM9,000 a month! And that's on top of any commissions you would make during this period! We were told AIA offers one of the highest financing schemes in the industry to give Life Planners a good head start, and is the first insurance company to award RM2 million in cash to outstanding Life Planners on top of other rewards. You can find out more about that and AIA Elite Academy here, but all in all, if you're considering a career change, becoming an AIA Life Planner might be the right career move.