[Ed's note: This article was initially written in January 2020, before the implementation of the MCO.  This is part 4 of our 4-part series on insurance as a career, in partnership with our sponsors at AIA. Click here for part 1, part 2, and part 3]
Let's be honest, when we hear "insurance agent training", we might be picturing a group of salespeople in a classroom talking about sales, sales, and more SALES. And to be frank, when we got invited to one, the first things that came to our minds were:
For sure they're gonna teach us how to speak like MLM people or Simon Sinek
Everyone's competitive and fighting for sales (y'all ARE selling the same stuff, right?)
If someone didn't hit their KPI, for sure kena lecture motivasi kaw kaw
"Bro, wanna yumcha?" 101
We're gonna learn how to do the best thumbs-up poses. Yeehaw!
Although CILISOS has written several articles about insurance agents, with all these memes circling around, it's still hard to brush off these preconceived notions. Anyway, it's still good to approach things with a little bit of skepticism, right?
So with a set of fresh eyes, we went to AIA Elite Academy, a training program to support AIA's insurance agents in the early stages of their careers. According to AIA's Senior Director of Agency, Looi, there are three types of training under AIA Elite Academy:
Sharing session

with up to 20 agents in a group on

Mondays
Forums

for ALL Elite Life Planners (a.k.a. AIA insurance and takaful agents) on

Wednesdays
Training classes

on

Fridays
These training modules are held every week, and all new agents would have to attend them for 18 months. We crashed attended two of their training sessions (before the MCO!) to see what all the fuss is about. And the first thing that caught us by surprise was…
1. They have a really good support system. 😮
When we attended the sharing session on Monday, Looi brought us to a training room that fit two groups and told us we could join whichever group we wanted. According to him, agents were divided into these groups when they first enrolled in the academy.
"We divide them by performance and category. For example, if ten of them are in Group A, from now onward, they will be in Group A. It's easier to track their progress." – Looi to CILISOS.
When we first entered the training room, we were greeted with curious eyes by the insurance agents who thought we were newbies. Maybe they could sense the nervousness in our faces. But one thing we noticed about these gais is that they're really inclusive. The group next to us even started their session by singing Happy Birthday for one of their members. Dem happening!
And, just like its name, this session involves two-way communication, which means, everyone would have the chance to speak. See, this session aims to get agents to analyse previous week's sales activities, rectify good or bad experiences from those activities besides enhancing presentation and communication skills in front of others.
This was why the session we attended started with an agent, Michelle, who shared her experience of how she juggled taking care of three children at home while also closing a case within a week. What a supermom! After Michelle shared her experience, the moderator would encourage everyone to give a compliment and comment on how to improve in the future.
And, surprisingly, the moderator also encouraged us to give our feedback on Michelle's experience! As insurance noobs who had ZERO ideas of what an agent's weekly activity is, the only thing we could say was, "Congratulations! Keep it up."
Besides that, we also noticed how…
2. Moderators would call out agents who had NO sales for the week… but not to punish them
Cheh, thought we'd get to see some drama. Instead, we learned that it's not only the results that count but also the efforts to get there. So, these agents have a weekly report card called the Sales Builder Study Group. It's not your typical sales tracker because it tracks an agent's activity, so if an agent performs enough activity, they can get the right results.
We then noticed that some of these agents don't even have any sales for the week, and this is actually not that rare! In fact, the academy won't be penalising them for not getting any sales but, according to Looi, these sharing sessions would help agents improve in the future. How?
"Normally what we (trainer or moderator) do is maybe to call up (and) tell those (agents) with zero (sales) to share, and try to help them solve the issue and challenges as to why they keep on getting zero (sales) last week." – Looi.
Although we don't really get to see this during our sharing session, we witnessed something similar. When the moderator asked if anyone had any questions, one agent took the opportunity to share the challenges he faced for the week. And what happened next was pretty unexpected.
Instead of treating him like a competitor, other agents started sharing ideas on how to help this agent improve. They gave him tips on what to do and what to avoid when facing certain challenges.
But that's not the only way agents learn from each other. Sometimes, the moderator would use a more conventional approach by calling out top performers to share their experiences. In fact…
3. Top performers stand a chance to share their experience in front of a big audience!
Besides Michelle, another agent who was called out to share her experience was Sha, who just got back from her maternity leave. She shared how she managed to get three sales (the most sales in our group btw) thanks to her existing and new clients (we'll get back to her story in a bit).
According to Looi, calling top performers of the week to share how they managed to close sales and approach clients is another method used by moderators for sharing sessions. And guess what? If you're really, REALLY good, you may also get the chance to speak at the forum on Wednesday in front of 200 agents.
"We (The Elite team) will choose the topic and choose the person. Maybe their achievement or what they've done well." – Looi.
So after the Monday session, we also attended a forum on Wednesday, which kinda reminded us of school ceramahs. And as you may have expected, there were hundreds of insurance agents in the auditorium hall.
The speaker of that day was an agent who shared how she qualified for the Million Dollar Round Table (MDRT). In case y'all are new to insurance terms, MDRT is an international recognition when insurance agents manage to pull in about RM450k worth of sales (aka premiums) a year from their personal sales.
The agent shared her journey – what she learnt and the struggles she faced – before achieving the MDRT to other agents. And one thing we noticed was how top performers don't only share tips to be successful but also things to avoid.
For instance, Sha from the sharing session shared how…
4. …agents could be picky when choosing their clients.
As we mentioned earlier, Sha was called to share her story because she managed to close the most number of cases in our group. And, in one of her cases, Sha shared how her client had brought a friend when they met. 
You'd probably expect this to happen next – insurance agent approaches client's friend and gets more sales from them. Butttt that was NOT what happened.
As it turns out, just like how we tend to be picky when we choose our insurance agents (cos don't wanna get cheated and all), agents can also do the same thing. Sha refused to approach her client's friend because the client was inconsistent when it comes to her previous insurance policies she had with different companies.
"My client's friend jumped from one company to another. And she badmouths her previous agents. I don't want to have a client who badmouths me." – Sha. 
But not all agents think alike la. While most of the agents in our group agreed to her decision, one agent had a totally different opinion – he would actually try to get the client regardless of how the client may seem. 
This agent said that he would prove that he is not like the other agents the client may have been approached by before. This way he believes he could convince the client to take up any policies with him. 
Wah, how come these agents can be so confident in sharing tips and advice despite being so new?? Well, that's pretty much thanks to their training classes.
5. Friday classes teach agents how to dress and talk to clients…
…among many other things.
Ever wondered why insurance agents are always so cheerful although their jobs are tough? Imagine getting tonnes of rejection but these gais can still keep a smile on their faces.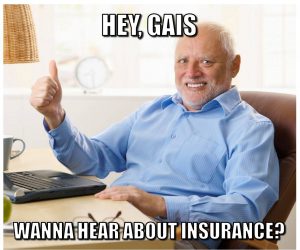 Here's the thing. They actually undergo specfic training for this every Friday. If this sounds familiar to you, that's because we've previously talked to several agents and trainers about this. And according to them, agents are trained to do many, maaaaannyyyy things besides sales. Some of them include knowledge of law and medicine, besides the obvious health and grooming.
At the end of the day…
… working as an insurance agent can be really TOUGH, but not lonely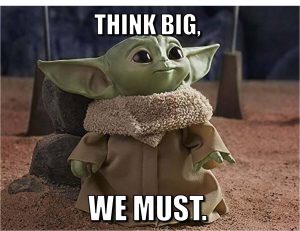 One thing that impressed us during our two days of training was realising how these people were actually seeing clients on top of attending these classes!
And that kinda makes sense considering how AIA wants to help you build a long-term career or even your own business empire under the Elite Academy.
We're not just saying this because it's sponsored, but it's common knowledge that working in the sales & services line is tough, and it won't be wrong to assume that not everyone who tries will make it. At the end of the day, we're all humans with emotions and insecurities, but having the right knowledge, training and support system can make all the difference.
So, if you've thought of joining the insurance industry but worry you don't have the confidence or the right skills, it may not be a bad idea to kick start your career with AIA Elite Academy.