(This article was originally published on the 17th March 2020 when the first MCO was implemented. It has been updated in light of the recent implementation of MCO starting from the 13th January 2021 to 26th January 2021)
Over the weekend, our country has seen a rise in the number of cases of Covid-19. It went from 238 cases on 14th march to 428 cases on 15th March. At the time of writing, there are 673 cases, with two reported deaths. And, on the evening of 16th March, people were already panic buying basic necessities like food and toilet rolls.
So on the night of 16th March 2020, our Prime Minister, Tan Sri Muhyiddin Yassin has announced that the country would be on a movement control order from 18th March to 31st March 2020. Movement control WHAT!?
In his speech, Muhyiddin mentioned that all houses of worships and business premises except for grocery stores, supermarket and department stores would be closed. In fact, all govt and private premises were instructed to close except for those that are involved in important services to the country (check out the full list here).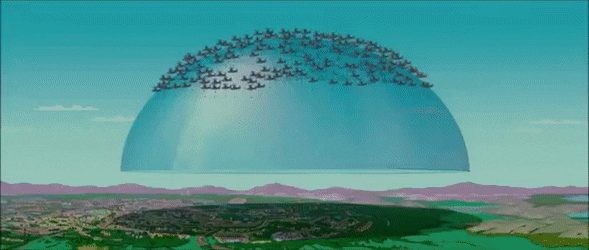 To avoid confusion, allow us to clarify that what we're currently going thru is not a lockdown, and in fact we got a directive to not call it a lockdown as it's a movement control order. As such, you're probably not seeing news articles calling it a lockdown anymore. However, that did get us wondering, what's the difference between…
Movement Control Order,
Lockdown, and
State of Emergency
…and the super important question of whether we can go out to buy burger by the roadside or not during each situation.
1. Movement control order – can still get burger, if shop is open
[UPDATE: 11/01/2021] We're updating this section according to the latest govt update on the movement control order. Do check the updates in blue.
Our friends at SOSCILI contacted a law expert, Prof Dr Hazmi Rusli of Universiti Sains Islam Malaysia, who told them that the measures taken by the Malaysian govt is actually a step to reduce movement and gatherings in the Malaysian community. This means that you can go out and that important services would be running as usual. And, based on the recent govt's announcement, you can only go out to if you really need food and healthcare.
"The only thing you cannot do is to gather in large groups." – Dr Hazmi to SOSCILI, translated from BM.
But how large is LARGE? In Austria, for instance, its govt banned gatherings of more than 5 people. Although the Malaysian govt didn't really specify how many people are allowed to gather together, the Sarawak state govt reportedly clarified that any gatherings with more than 50 people would be banned.
And this order was made under several acts such as the Prevention and Control of Infectious Diseases Act 1988 (careful, link auto downloads pdf) and the Police Act 1967. So you may wanna think twice if you wanna go out in large groups or attend any weddings over the weekend.
This is because, according to a lawyer, Haniff Khatri Abdulla, whoever breaks the order is punishable under Section 24 of the Prevention and Control of Infectious Diseases Act 1988.
First offence: jailed for not more than two years or fined or both
Second offence: jailed for not more than five years or fined or both
Each continuous offence: fine of not more than RM200 for each offence committed
Section 25 of the act also states that…
"The Director General or any public officer authorized for this purpose by him in writing may compound any offence under his Act or any regulations made under this Act which has been prescribed by regulations as compoundable by collecting from the offender a sum of money not exceeding one thousand ringgit."
So, in simpler words, while you can go out to your favourite burger stalls to get your burger fix, you CANNOT attend or organise weddings during this period of time.
"If you still do it, both parties (organiser and visitors) can be accused because there is a restriction order. Even if you're invited (to the wedding), your invitation is revoked by the government's order." – Haniff to SOSCILI, translated from BM.
In the recent announcement made by Muhyiddin on 11th January 2021, it is possible to get your burger fix by TAPAU-ING them. And this time around, students who are sitting for SPM would be allowed to go to school but they gotta follow really strict SOPs.
Besides that, you're also allowed to exercise as long as you follow strict SOPs such as maintaining a distance of 2 metre from the other person. If you missed Muhyiddin's speech just now, you can read the full speech here. [END OF UPDATE]
2. Lockdown – you can buy burger… if you have the permission to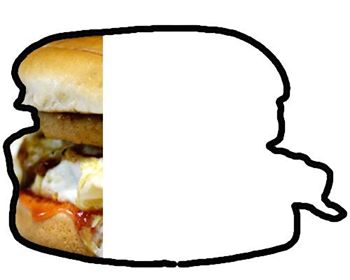 Again, we'd like to remind y'all that our country is NOT under lockdown or darurat. However, we will look at what a lockdown is.
While the number of Covid-19 increased over the weekends, some Malaysians have gone to social media to urge the govt to take a drastic measure by locking down the country via #MalaysiaLockdown. There was even an infographic on #MalaysiaLockdown that was being shared around online. And since the Health Ministry has clarified that it is fake, police is currently tracking down those who have been sharing this infographic.
That being said the Malaysian Bar President, Salim Bashir, has urged the govt to use the Prevention and Control of Infectious Diseases Act 1988 (careful, link auto downloads pdf) to lock down the country besides suggesting that the Courts to be on lockdown for two weeks.
"Pursuant to section 11 of the PCIDA, the government may declare that a particular area is infected, and under section 31(t) of the PCIDA, the government possesses a wide discretion to make regulations for the prevention or mitigation of infectious diseases." – Salim told The Star.
Okay, we heard y'all BUT do y'all actually know what it means when a country gets locked down???
A lockdown isn't exactly a technical term used by public health officials. But, according to Merriam-Webster, a lockdown can only mean two things:
the confinement of prisoners to their cells for all or most of the day as a temporary security measure (err… we're pretty sure we're NOT prisoners), or
an emergency measure or condition in which people are temporarily prevented from entering or leaving a restricted area or building (such as a school) during a threat of danger
And if you still wanna enter or leave a restricted area (probably to get your favourite burger or boba), then you're actually at risk of being detained or fined, depending on which law is being used when your country is under a lockdown.
We're not simply saying this because, back in 9th July 2011, when the then govt announced that KL was under a lockdown to prevent Bersih 2.0 rally from happening, 1,667 people were reportedly arrested. These people, who were Bersih 2.0 leaders and politicians, were detained under Section 27 of the Police Act 1967 (which has now been removed btw). This section allowed police officers to regulate assemblies.
When this happened, KL was a literal ghost town… on a SATURDAY. Imagine shops and office premises in KL being shut down on that day.
And all you could see were police officers everywhere. They were placed in the city centre and at LRT stations to conduct roadblocks, while lorries mounted with water cannons were stationed in KL to prevent the demonstration from happening. But that didn't stop some 50,000 people from getting into the city to demonstrate despite the lockdown.
As of the time of writing, several countries have been on lockdown due to Covid-19 like China, France and Italy, among maaaaanyyyy other countries. As you all may have already heard, Italy has the highest death tolls of Covid-19 outside of China. And to prevent more people from getting infected, the Italy govt has imposed a lockdown.
It went from an initial 6pm curfew, which meant that all shops and restaurants can only be opened until 6pm if they can guarantee that customers would stay at least three feet apart, to closing ALL stores except grocery stores and pharmacies.
The Italians would also need to stay at home and could only go out if they reaaaaalllly need to. Besides that, they are required to bring an 'auto certification' form to leave their homes and state their reasons for leaving home. If their reasons are invalid (like going out on a date or jog), they're at risk of being fined of 206 Euros (RM999) or jailed for three months.
But if you think being in a lockdown is mafan enough…
3. Emergency state – NO BURGER FOR YOU. 🙁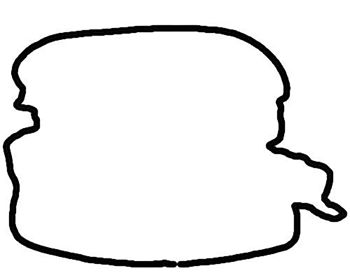 Among all the measures that can be taken to prevent Covid-19 from spreading, declaring an emergency state is the hardest to execute. This may be why it is the last resort among other measures la. And, no, our country is NOT under darurat.
It is possible for the Malaysian govt to declare a national state of emergency, under Article 150 of the Federal Constitution. And, under this article…
" If the Yang di-Pertuan Agong is satisfied that a grave emergency exists whereby the security, or the economic life, or public order in the Federation or any part thereof is threatened, he may issue a Proclamation of Emergency making therein a declaration to that effect."
Unlike other provisions, the YDPA actually gets to declare the state of emergency without the advice of the Prime Minister. In the past, the Malaysia govt had declared emergency in several famous historical events like the Malayan Emergency 1948 -1960 and, of course, the May 13th tragedy.
But, in 2016, the National Security Council Act (NSC) changed all this. The amendment of this act eventually gives the Prime Minister the power to declare emergency but only to a certain territory. This was a measure taken after the Lahad Datu incident.
So does that mean we can go get our roadside burgers?
Well, let's say in a hypothetical situation, Muhyiddin declares emergency with the recommendation by the National Disaster Management Agency Malaysia under NSC. If such a situation really does happen, according to Gabungan Peguam Hartanah Rakyat (GEMPHAR) President, Salkukhairi Abd Shukor, then these scenarios may happen:
The govt (read: Prime Minister) can draft a law called the emergency law for the emergency state without having to bring it to the Parliament to pass it
Regular laws would automatically be inapplicable during this period of time
The govt can actually take land and private properties like private premises (yes, including your homes) to be turned into operational room without compensating you
You MUST obey to all instructions given out by authorities, even if they ask you to move elsewhere
The Federal govt can instruct and give full authority to all its agencies including the army, bomba and police to do whatever that is necessary on the emergency state.
Wah, this seems like the govt has control over EVERYTHING, including your decision to get your roadside burger. 🙁
And, now that you know the difference…
…you can actually be a hero by staying at home
In case you haven't realised yet, it's pretty important that you stay at home and practice social distancing. This is to slow the spread of the virus and to prevent a huge peak of in the number of new infections.
And if you still can't visualise how social distancing is helpful in doing that, here's a helpful video for you:
Do your part and stay home. It's all we can do. pic.twitter.com/dLOkV3znNe

— juan delcan (@juan_delcan) March 16, 2020
So yeah, stay at home, work from home, maybe even speak to your wife for once. And if you happen to develop any Covid 19 symptoms (choi), do get yourself checked at public hospitals (they're free gais!) or you can even get tested at home.
As for the movement control order tho, if you have more questions other than buying roadside burgers or attending weddings #ihatecilisos, you can always refer to the govt's FAQ on the order here.
This article was co-written with our friends at SOSCILI.