Entertainment
Sports
Msia among Asia's best in BLIND football? How do they even play?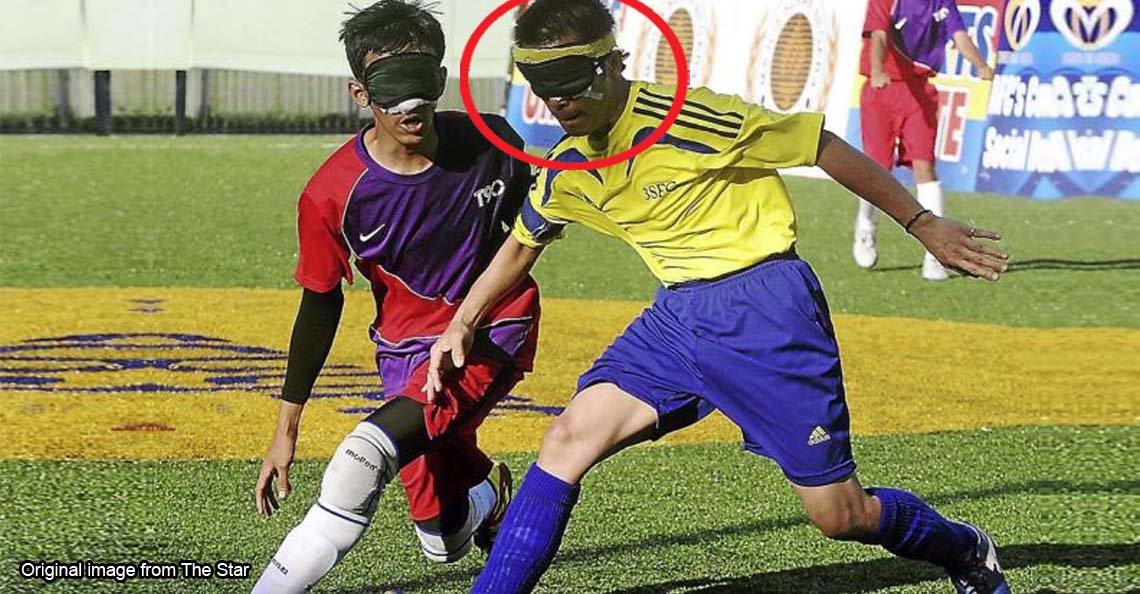 Sometimes the titles of CILISOS articles can be a bit misleading. We say one thing then talk about another thing like this article about such, or this article about such, but this time, we're not kidding. There really is such a thing called blind football in Malaysia!
So the other day, we came across an article about blind football in Malaysia. Here's the opening line of that article.
"Malaysia is one of the up and coming Asian countries in the world of blind football." – International Blind Sports Federation
Which isn't an understatement, because our blind football team is actually ranked 16th out of 40 countries in the world. And not just that, we're actually among the top 5 Asian teams in the world! And this is not like some guys just putting on blindfolds and playing football but legit football sport for blind people! And if this your first time hearing this, the first thing that ran through your head would probably have been…..
HOWWWW???
Well that is exactly what ran through or minds too (along with a ton of other questions). And guess what? We managed to get in touch with the coach of the Malaysian blind football team, Mr Sunny Shalesh (we'll call him Coach Sunny from hereon), to tell us more about the sport.
Chuop, how do they play football if they can't see?
We'll be honest. While watching the video, there were some laughs here and there. But as the game progressed, the laughter was replaced with "wow", and "woah", and "I can't even do that in normal football".
But here's how it works la. Coach Sunny provided us a some deets on the basics of the game.
The games are played with 5 people on each team.
The four oufield players wear a blindfold, while the goalkeeper may be fully-sighted. The players wear blindfolds because there are different levels of visual impairment (like partially blind, or still able to see light), and the blindfolds make it a level playing ground.
The balls used in the game makes a sound when it's moving! So they follow the sound.
The pitch is divided into 3 sections (attack, midfield, defense), and in each of these sections, there is one guide that is allowed to shout instructions to the players.
Aside from that are stuff like games are 25 minutes per half, and if a player commits 5 fouls then they're sent off.
And just in case some of you are like "Aiya, so much help, I also can la," here is a video of them playing with a blindfolded International Islamic University Malaysia (IIUM) futsal team. (IIUM team in purple.)
Don't play-play, because Coach Sunny tells us that they have legit training sessions.
"It (training sessions) runs for 2 hours and we train from 6.30-8.30am on weekends at Brickfields. They are put through physical, technical & tactical drills" – Coach Sunny
And it's not like they're just simply training to play friendly matches. These guys are trained to participate in competitions. But our Malaysian team does more than just participate, they go and win these competitions!
Our blind football team were ASEAN champions in 2015!!
The Malaysian blind football team has participated in many competitions since their first in 2009 (silver medal at 2014 ASEAN PARA games, bronze medal at Hong Kong International Open 2014), but it wasn't until the 2015 ASEAN PARA games that the gold medal finally came. 
Coach Sunny actually attributes their win to the opportunity they had to participate in the Asian Blind Football Championships. (Asian=Asia, ASEAN=Southeast Asia)
"Having the opportunity to play against really strong teams like China allowed us to be prepared for the ASEAN PARA games." – Coach Sunny
And it doesn't look like it's stopping there. Coach Sunny adds that what they're aiming for, their dream right now, is to qualify for the 2018 Blind Football World Championship (their version of the World Cup)!
But despite all their achievements, they still don't have stable funding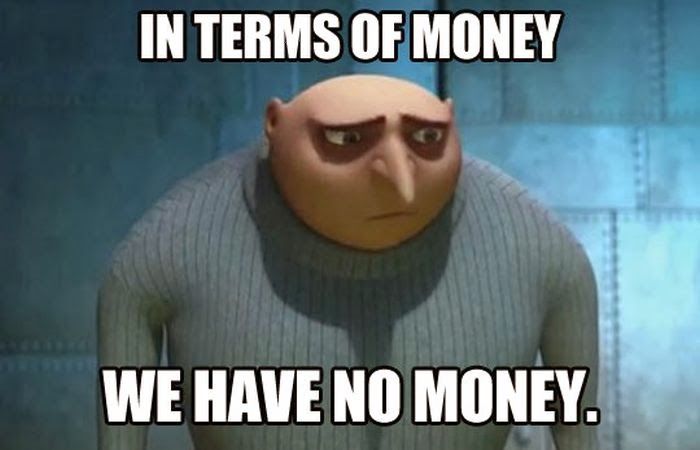 Coach Sunny tells us the Malaysian Blind Football team does have financial support from some organisations.
"CIMB Foundation noticed us and adopted us through the Pan Disability Football Club set up. The sports council started subsidizing us 1 year ago for competitions with an offer to be full time provided that we won the Asean Para Games so that the players can earn a salary by playing blind football. We did win, and now the offer is on the table." – Coach Sunny
But despite all that, the team has never been fully funded by anyone (not even by the gomen!), and they have to find their own funds to be able to participate in international tournaments. Thus, they've always heavily relied on crowd funding.
"Usually it's like one group will sponsor shoes, another will sponsor flight ticket, and the remainder will be provided by CIMB." – Coach Sunny
The point is, it's not that they don't have money, but they've have never had a steady stream of money. 
But that is where Malaysians can actually help with the situation! If you wanna contribute to the Malaysian Blind Football team, Coach Sunny says that they would welcome it. So if anyone would like to do so, they can contact Coach Sunny at 012-2826067, or get in touch with the team via their official Facebook page.
And since it may be a while before our other football team reaches a World Cup, your contribution may go a long way in playing a part to help Malaysia reach it's first ever football world championship!