(This article was originally written in BM. Click here to read it.)
What's the first thing that comes to your mind when you hear the word 'amphibian'? Don't worry lah, your science teacher isn't looking. But if you don't know, go ahead and click here for some super long sciencey explanation.
Any who, amphibians are animals that are able to survive either on land or on sea. So now that you know what an amphibian is, put everything you know about them and apply it to a… bus?
Well, the buses don't really lay their eggs in water, but they can swim. To give you a sense of what it can do, just imagine riding a bus to Penang Island but instead of going across the bridge, the bus drives down the beach and keeps going into the sea. Such buses exist, and they're called Amphicoaches, buses that can both go on roads AND rivers! They're not very common, and…
We're actually one of the few countries to even have an Amphicoach
Here's some background to the Amphicoach. The idea for this land-water bus came from a group of people who were led by a Scotsman, George Smith, in a country called Malta. The Amphicoach prototype was created within three years (2004-2007) and was tested in Marsaxlokk, Malta.
The creation of the Amphicoach was such a success that up to 12 countries have bought them before Terengganu, making Malaysia the second Asian country (after Japan) to get an amphicoach.
Datuk Seri Ahmad Said (former MB of Terengganu) was the one who wanted to buy the Amphicoach for tourism purposes where people can go jalan-jalan around before having a nice river cruise down the Terengganu River. It was bought at RM3.3 million in 2014 and was expected to reach Terengganu in 2015 with the Minister of Malta delivering it over himself. The Terengganu government had also already given a 50% deposit and the manufacturing factory was then given eight whole months to produce the bus accordingly
Think of the possibilities! Besides jalan jalan along rivers without having to change vehicles, if you think about it, if Terengganu got flood then can use the Amphicoach to bring people to safety also! Well, the Amphicoach certainly sounds pretty good, huh?
Cool! So when can we take a ride on the bus?
Well… that's the thing. After going through all that process, the amphicoach only came on 18 February 2018, a 3 year delay from the expected 2015! And when it finally arrived, still cannot use yet! You know why? Cos right, if got new product then of course must showcase-showcase a bit first lah at the Ekspo Terengganu. The expo was held at Kompleks Sukan Gong Badak, Terengganu before it was tested on land and in the Terengganu River.
But, when it was the second time to test it in March,… wait for it… the bus broke down. The Amphicoach manufacturing company had to bear the responsibility and the repaired bus only came back in July 2018.
Then, when it was time to test the bus again in August by the Marine Department, got problem somemore.
Alamak, now what's the problem leh? The bus got overheating problem! Aiyoooo. So, as a result, the Terengganu Government refused to pay a single sen until the bus guarantee can be given in its proper condition. However, apparently the government had already paid RM3 million of the actual RM 3.3 million! How lah like that?
Walaowehh! From 2015 until 2018 still cannot use until the state government also think- aiyooo this bus sure cannot use during flood time lah. Not only that, they also decided to sue the manufacturing company because they cannot give the bus in the proper condition. Now the fine they got is counted from 6 October 2017 at RM1,100 a day and continues to increase and over-exceed RM400,000.
It's a shame, as…
Having a swimming bus probably won't hurt Terengganu's tourism industry
The bus that the Terengganu State Government wanted was a 12 meter long bus. On land, it can move up to 110km per hour and 8 knots in the water (roughly 14km/h), fitting up to about 50 people which is the same as the first Amphicoach that was bought in Hungary.
In Hungary, it was used for sightseeing where the bus would bring tourists around to go cuci-cuci mata (Malay for sightseeing) a bit in Budapest, experience life in the city and then have a nice cruise in the Dunabe River. The cost for a ticket is 28 Euros (RM 133.26) for adults, 20 Euros (RM 95.19) for children ages six to 14 while those under six get a free ride.
In Japan meanwhile, the amphicoach takes tourists on a cruise around Biwa Lake in Kyoto and is able to fit up to 50 passengers for each ride as well. Imagine if Terengganu was able to have the amphicoach they've been waiting for for such a long time. They can use the bus to boost their tourism industry and bring people around on the amphicoach. You can even channel your inner tour guide and give them trivia such as Terengganu being the second Asian place to even have an amphicoach!
With everything said and done…
The Amphicoach might be a failure, but it doesn't have to stay that way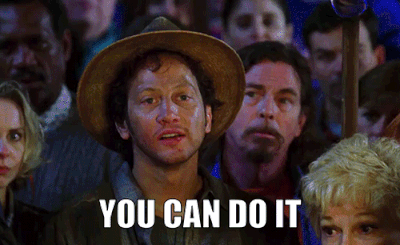 Now, knowing the way other countries have used the Amphicoach, it seems like a pretty good investment to Terengganu's tourism! With a bus like that, what a unique way to have a tour around. Other buses around Malaysia have proved to do well such as the eight BRTs (Sistem Bas Rapid Transit) in Bandar Sunway that carries up to 6,000 passengers a day! Furthermore, BRTs are environmentally friendly because they use both electric and diesel gas. Therefore, there is potential for Amphicoaches in Terengganu too.
So, to the Terengganu tourism industry, we know that it's been long but we do hope that the Amphicoaches won't make headlines for breaking down but instead for being able to bring people around to show them how beautiful Terengganu is.
Also, just because why not, if you would like to know how the Amphicoach would look like in operation, here's a video of the test run: