It has to be said that we Malaysians LOVE to travel. Whether it's a yearly treat or to celebrate a life event like proposing to your GF, we use about any reason to hop on that plane and post them holiday pictures on Facebook and Instagram  😎
That being said, there are two common gripes that we usually hear from Malaysian travelers nowadays… The first is that overseas holidays have become a lot more expensive due to the weaker Ringgit, and the second is that it's really hard to post holiday pictures and updates when there's no WiFi, which isn't surprising considering we're the third highest mobile internet users in the world, and Malaysians also post the most selfies in South East Asia (beaten only by the Philippines).
So… how to feed our mobile addiction if we're going overseas??
Welll… U Mobile has come up with something that'll help solve both these problems! At once! *Cue applause*
There are now a number of countries where uMobile customers can roam for just RM10 a day under U Data Roam!  Even better yet, if you're with a P70 plan or above, you don't have to pay a cent under U Data Backpack!
You can check out the full list of countries here. A broader range of countries is available for RM36/day.
So in line with the whole idea of budget travel challenges by stretching your Ringgit without compromising on the fun (or the social media posts to make your friends jeles), we came up with the idea of #100RinggitHolidays to see how far RM100 would take you in certain holiday destinations… including the cost of data. Of course, this won't cover your ENTIRE trip la – you'll still need to pay for the flight and (in most cases) the accommodation.
So let's start off with one that most of us would think is impossibru…
1. Laos (203,000 Kip) – Float down a river with a massage
What you can get for RM100: Water tubing (RM30), Massage n sauna (RM27), mountain-bike (RM25) and unlimited roaming (RM10)
As you'd can expect with South-East Asian holiday places, local food and drink in Laos is cheap and hostel prices aren't too bad either so you could stretch it over two days if you wanted to… but where's the fun in that, right?
If there's one thing Laos is known for, it's the watertubing in Vang Vieng. If you're familiar with the term "pub crawl", this is essentially what it is, except that you're floating along the river in a rubber tube to the makeshift bars along the riverbank. Vang Vieng was notorious for drunk tourists making a mess of the place and jumping off bridges; but the Laotian government decided to ban these shenanigans in 2012. Today, you can look forward to a peaceful floaty experience with only a few bar stops along the way – all for 60,000 Kip if you sKip the bars  😛
After a day at the river, you might wanna consider taking a Lao-style herbal sauna or massage; or better yet, take both since it'll only cost you about 55,000 Kip in total!
If you're more of the highlands type, you can rent a mountain bike for 30,000 to 50,000 Kip a day to ride around the town or head to the outskirts for some awesome scenery. For that "hidden experience" that most travelers to Lao won't know about, you can check out the TukTuk Cinema, where you can either watch live traditional Lao puppet theatre or Chang, the first movie shot in Laos in 1924 by the same guy who made King Kong. Best part is that it's open air and has a live musical orchestra providing the soundtrack.
How long your RM100 can tahan: One to two days.
2. London (£18) – Fish n' chips and an epic 580-ft slide
What you can get for RM100: Bird's-eye view of London (RM53), Cuppa tea (RM7) and unlimited roaming (RM36)
Yay! British Pound dropping finally! (click here if you dunno why), so this might be a pretty good time to consider hopping on that plane to London. But even with the slightly better exchange rate, the UK (and London in particular) is known to be "notoriously expensive" for tourists, so the prospect of doing something impressive with £12 still seems pretty bleak.
However this won't stop you from eating awesome English food, where you can get a serving of good olde fish and chips for only £5 and have enough left over for tea and crumpets at an old-fashioned tea house, my deah.
If sightseeing is more your thing though, the budget won't cover the tourist magnet that is the London Eye. But the £10 replacement for that is the the AcelorMittal Orbit, which is a public sculpture-cum-observation deck that gives you a really good view of London's landscape. Top up another £3 and you can literally slide back down to earth on their tunnel slide.
How long your RM100 can tahan: About eight hours
3. The Philippines (1,180 Pesos) – Trip to the beach on a World War 2 jeep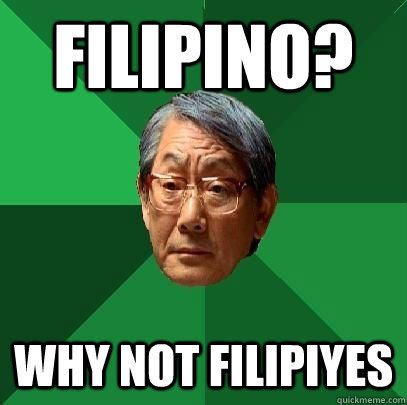 What you can get for RM100: Date with a girl at an art gallery (RM90) OR  Cuppa tea (RM7) and unlimited roaming (RM10)
One thing most travel blogs we've visited mention is that you really need to know how to bargain, bargain, bargain your way in the Philippines, especially for stuff like food and travel. So if what our mothers have been telling us about men and bargaining are correct, it's probably a good idea for guys to bring a female friend along.
And guys, as a way to thank your lady friend for helping you haggle your way around, you can take her out on a date for just 1,000 Pesos – whether it's a lunch and art exhibition, the traditional dinner-and-drinks, or even play Cupid for real by sharing a 1-hour archery course (but aim at the targets, okay?). If you're traveling alone though, you can practice your aim by visiting a gun range or do a roadtrip to one of the Philippine's many beaches.
For the Philippines, having data on you is an added advantage because transport prices are usually much higher if you buy it on the spot (or get GRAB or UBER), so it would be a much better idea to plan ahead and buy your tickets online. Also, if you're a bad bargainer there are sites that'll give you estimates of how much certain foods or activities may cost, so you can just whip out your phone to see if someone's trying to pull a fast one on you or not.
How long your RM100 can tahan: One day or more
4. Japan (¥2,577) – A hot spring bath like in manga… with monkeys!
What you get with ¥2,577: Local public bogel bath (RM39), sushi lunch from Tsukijiand unlimited roaming (RM36)
You might think Japan is as pricey as the UK, but you just need to look around a bit. For food, you can get sushi fresh from Tsukiji market for less than ¥1,000. And guess what… you can also get a personalized tour around most cities… for free! Japan has a volunteer guide program where English-speaking locals will give you a guided tour around town with no strings attached, although it's considered courtesy to belanja your guide makan as a way of saying thanks.
Also, if we cheat a bit and don't count transport, most museums and temples offer free or 500 yen entry, or you can also live your manga fantasies and do a hot spring (onsen) bath for ¥1,200 or less. Better yet, if you're there during the winter, take a train or bus (since we're cheating) to the Jigokudani Snow Monkey Park and watch monkeys enjoying themselves in the onsen for ¥500.
How long your RM100 can tahan: Maaaaybe one day can…. but walking might take time
5. Bali (330,000 Rupiah) – Surf the ocean, get a massage, have some duck
What you get with RM100: A snorkeling trip (RM14), a scooter (RM15), a plate of crispy duck (RM35), a massage (RM10), AND unlimited data roaming (RM10)!
In an island paradise like Bali, Indonesia; the most natural thing to do is to head straight to the beach, where you can bersantai for free or take up a beginner's surfing lesson which start from 350,000 Rupiah, which will wipe out (haha) your budget but you can find cheaper options at the shops lining the beach. If that sounds too exciting for you, there's also the option to rent a snorkeling set for about 50,000 Rupiah.
For all you landlubbers out there who prefer to not be near water, you can stick to the ground by renting a scooter for 60,000 Rupiah (or less) a day. From here, the possibilities are endless because you can go connect with nature, check out Bali's temples, or…. go makan!
What's a trip without some good makan, kan? Indonesian street food is known to be cheap and delicious, but if you're keen on some must-haves, there's babi guling (non-Halal), and super delicious crispy duck (125,000 Rupiah, Halal) you can enjoy in a booth overlooking a paddy field at Bebek Bengil in Ubud.
If you're in Uluwatu, a great romantic option would be to have a picnic on a private beach with restaurant-grade food and your own waiter serving you. There's a catch though… the price for one person will wipe out your entire budget.
On the bright side, you can spend a few days here, as you can get a decent hotel for even less than RM60!
How long your RM100 can tahan: One to two days
6. Cambodia (US$25) – A 4D3N holiday (no, seriously)
What you can get with RM100: A lot of food (RM8/meal), a lot of travelling, a few nights stay (RM10/night), and unlimited roaming (RM10)
Although the official currency of Cambodia is the Riel, we're going with the US Dollar because it's the unofficial second currency and has less zeroes for us to type. So what can you do with $22 in Cambodia? Well, the must-go place for any visitor to Cambodia is Angkor Wat which costs $20 for a day's entry, so you'll still have enough budget left for a couple bottles of water.
But if you're up to proving yourself as a hardcore budget traveller, your RM100 can allow you to stay for 2-3 nights with a room AND data (!!!).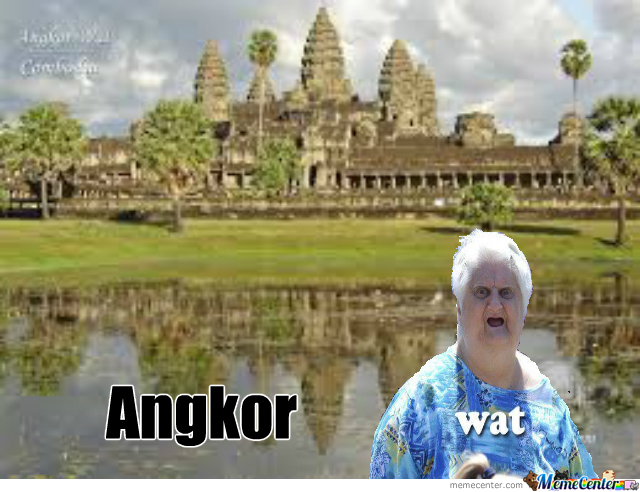 Serious wan. Depending on how much you're willing to rough it out, with RM70/$17 (minus cost of data for 3 days) you can share a really bleh room with another person for $2.50 a night, eat really really local food for less than $2.00 a meal, and still have data to brag about how your entire weekend trip cost you only RM100 tak termasuk air fare. Depending on what you makan, you might even be able to squeeze out $2 to rent a bicycle to explore the city for a day.
But okay la, maybe super budget traveling isn't your thing so how about a luxurious Khmer traditional massage for $22 tepat-tepat? Or for a full day of luxury on your $22, you can head to the normal shops and get yourself massaged into a pulp for $2.50 an hour, head over to the bug cafe and get gourmet fried insects for $4 – $17, and have cigarettes and local beer from $1 each (if you're into that kinda thing) to relax after a long relaxing day. Nyuk nyuk.
How long your RM100/$25 can tahan: 1 super-lux day, or 3 budget ones.
Your trip may be cheap, but the (Instagram, Snapchat, FB) memories are forever
Most people tend to skip on paying for data on trips due to the high cost over time, but having data on your phone is an added advantage not just for uploading pictures, but also for accessing functions like Maps if you get lost or finding good deals around you, or Grab (which makes taxies super cheap in Bali!). You can even get around most language barriers with Google Translate.
And now for most of these countries, you only have to pay RM10 (U Data Roam) or maybe even nothing at all (U Data Backpack). Yay! So you won't really need to skimp on your holiday to get data, and you'll definitely won't have to resort to tricks to make it look as if you're having fun: