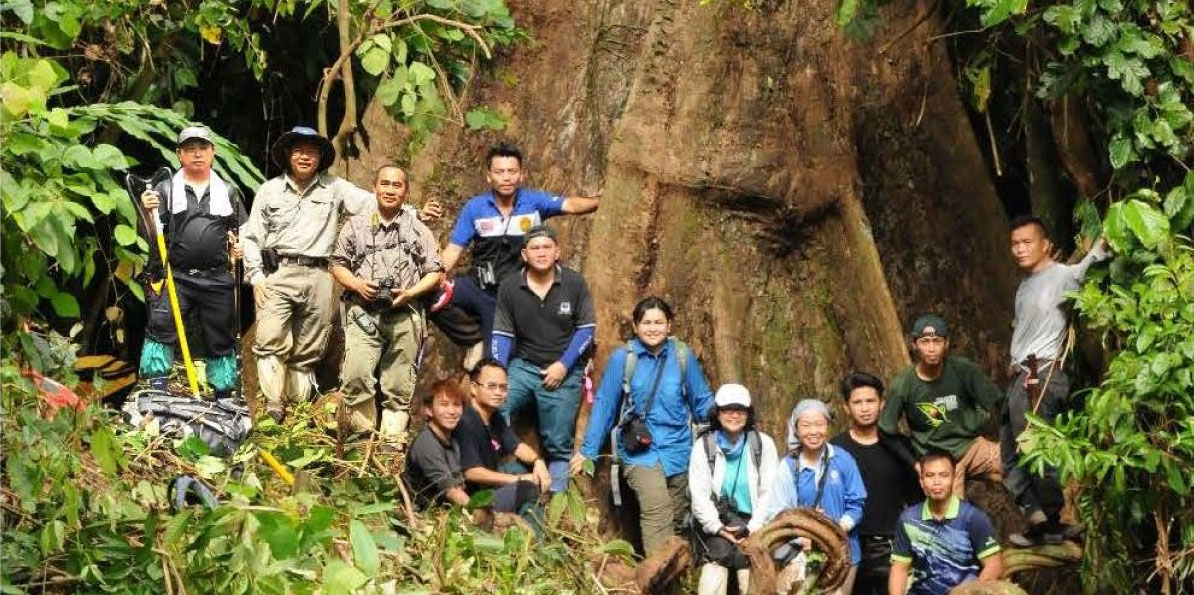 Nature enthusiasts around the world may know Malaysia as one of the countries with the oldest forests in the world, dating back to 130 million years ago, making it even older than the Amazon. Due to its age and location, unique plants and animals have evolved in our forests and can't be found anywhere else.
In our forests, we can find some of the largest insects in the world, like the Chan's megastick (Phobaeticus chani, second longest insect in the world) and the giant leaf insect, Phyllium giganteum; as well as the world's biggest flower, and recently, one more thing…
Apparently, the TALLEST tropical trees in the WORLD were found in Sabah last year!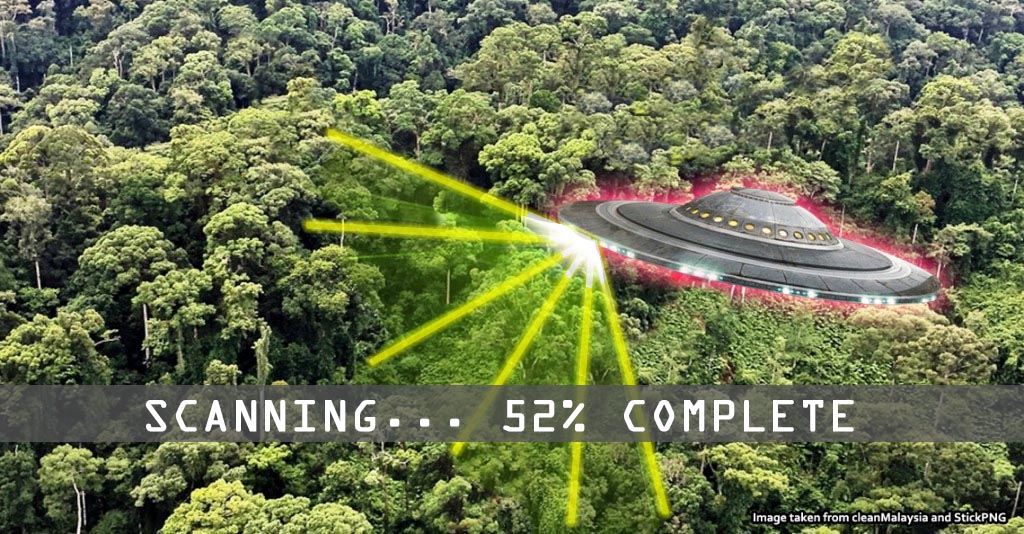 Just shy of 4 months ago, in November 2017, a scientist named Greg Asner surveyed Sabah's forests with a laser-sweeping aircraft called the Carnegie Airborne Observatory. Using something called a LiDar (like a radar, only instead of radio waves it uses lasers), he produced a 3D model of all the trees in several forest areas in Sabah and discovered the tallest tropical trees in the world there.
And yes, we said TREES, not TREE.
They found 50 other trees taller than the previous record of 89.5 metres, each of them more than 90 metres, with the tallest one being 94.1 metres. To give you an idea of how tall that is, here's a very scientific comparison:
These trees are spread among three conservation areas in Sabah: the Tabin Wildlife Reserve, Danum Valley, and UN's biodiversity conservation area. The previous record holder is also found to be at least half a metre taller. After the discovery, Sabah's Chief Conservator of Forests Datuk Sam Mannan instructed an expedition to find the tallest tree and determine its species, and the expedition team found that the tree is a meranti kuning siput (Shorea faguetiana F. Heim). If you've played Minecraft, you might remember being able to grow this tree in the game.
Its trunk is 2.14 metres thick at the base, which means that if Shaquille o'Neal and Yao Ming were to take a nap on the cross section of the trunk, only their toes would be hanging off.
And by now you'd probably have noticed that we said 'world's tallest tropical tree'. The world's tallest tree title is actually held by a 600 year-old coast redwood tree (Sequoia sempervirens) named Hyperion. The 115.72 metre tall tree was discovered back in 2006 somewhere in California's Redwood National Park, and the exact location of the tree is kept secret by the park rangers to avoid a tourist stampede which could potentially harm the tree.
Unfortunately, that title looks like it's gonna stand (huhuhuh) for a while, cos tropical trees like the ones in Sabah, never seem to grow more than 100m – no one knows why. Still, given that trees only grow a few centimetres in a year, having found trees this tall and thick in Sabah was quite amazing.
But how close are these trees to… loggers and plantations?
Pretty close, actually 🙁 Judging by the hints of the tallest tree's location, it's located less than 25km from the nearest deforested area.
The main reason that Asner was sweeping Sabah's forests with a laser was to see which of them would need the most protecting, with a third of them having been mowed down in the last 30 years. For the past four decades, experts cited unsustainable palm oil farming as the main cause of deforestation. Things are so bad, that it has gotten to the point where these tallest trees are now classified as endangered.
But the counterpoint is that palm oil is an essential part of Malaysia – it's in our food, our soaps, our cosmetics, AND it generates RM80 billion worth of exports each year. Over the last few years, Sabah has been working with the Roundtable on Sustainable Palm Oil (RSPO) to make their palm oil practices more sustainable, aiming to make Sabah the world's only RSPO-certified state.
What this means is that rather than certifying individual farmers, producers, or brands like Unilever, any palm product coming out of Sabah will be RSPO-certified. 
And people really do care. When a big plantation group lost its RSPO certification, Unilever stopped getting palm oil from that group until its certification returned. When one of the biggest brands in the world stops giving you business, people really start listening.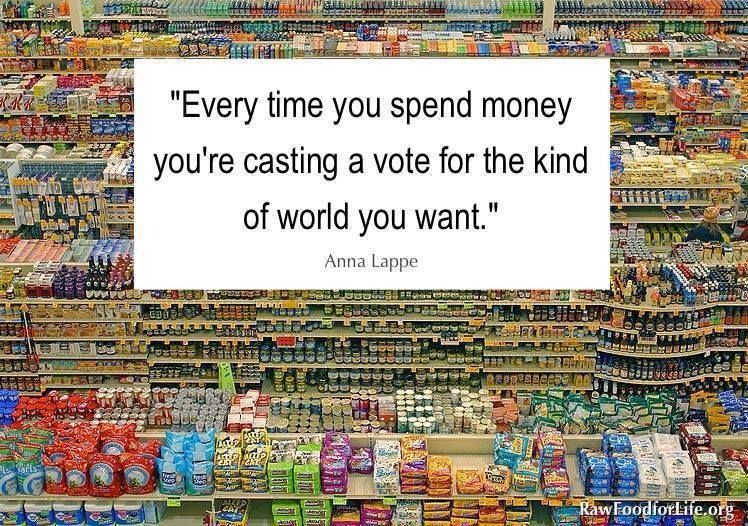 And another way is film.
If you're a naturalist yourself, you might have heard of the Kuala Lumpur Eco Film Festival (KLEFF), an international film festival that happens once a year in KL for the past ten years, and screens films that use nature to raise awareness towards environmental issues.  The upcoming KLEFF will be a whole week in October (22nd – 28th) at MAP Publika, Mont Kiara Solaris, and this year's theme is 'Forest, Water and Climate Change'.
So, if you're planning to submit a film for the competition, it has to be under that theme. This year, as RSPO is partnered with KLEFF, a special award will be given to films under a separate theme called "Responsible Shopping: I Saw-it!", recognising videos that highlight the awareness of and the usage of products that use certified sustainable palm oil products. Submissions are open from now till June 30th, 2018:)
And if we're successful, forests can actually grow back pretty fast.
Despite the WWF predicting that Sabah will only have a quarter of its forests left in two years, it might not be too late. According to David Coomes, degraded forests can regenerate themselves in less than a century.
"They can restore themselves without too much effort back into impressive, mature forests. You could go back to the same spot in 100 years and you wouldn't know you were in a secondary forest," David Coomes, to NewScientist.
So there's still hope for Sabah's forests, but will the efforts last 100 years in the future? That we will depend on how aware are the coming generations about this problem. So consider submitting an entry to one of KLEFF's many categories. 🙂