The movement control order might have been a blessing in disguise for the one out of four Malaysians who play video games, as they now have a reason to stay at home cooped up in front of their monitor or TV. In fact, for many in the Malaysian gaming community, video game consoles like the Playstation or Nintendo Switch are their preferred method of gaming (even tho PC is the superior option #PCMR).
Coincidentally, this year marks an important year for the video game industry as a whole because the next generation of video game consoles, the Xbox Series X and the Playstation 5, are set to come out in late 2020. Which perhaps explains the excitement when tech YouTuber Austin Evans posted this tweet of the processor chip that's set to be in the new Xbox:
If only I had the rest of the Series X 😅 pic.twitter.com/YGItMP90UZ

— Austin Evans (@austinnotduncan) April 6, 2020
Being the tech geeks that half of the Cilisos office are, we couldn't help but to ogle our eyes on that glorious piece of silicon. But closer inspection of the processor revealed…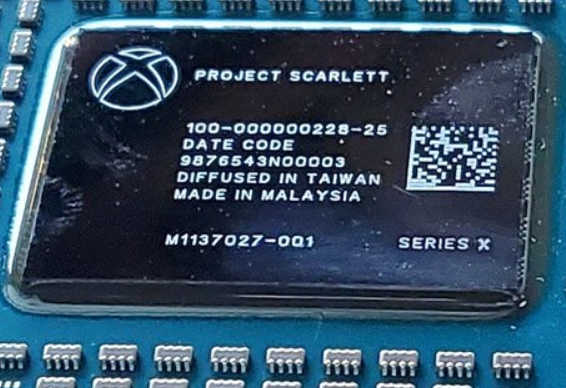 …that it's made in Malaysia?!
So we did a lil bit more digging into Malaysia's processor-making exploits, and as it turns out…
Malaysia was once one of the world's biggest exporters of these high-tech chips
Okay so first off, we know that some of you prefer Macs may not understand tech jargon that well, so here's a super simple explainer. The chip (or processor, microchip, integrated circuit etc) is basically a piece of semiconductor material (silicon) that has a bunch of electrical circuits on it. Y'all got that dy right?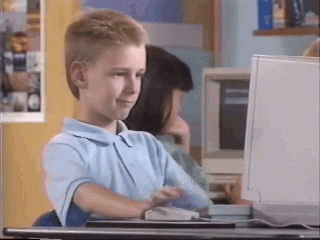 Okay cool. Now these chips with their fancy silicon bodies came into the mainstream right around the 1960s, and during this time a number of companies specialising in developing integrated circuits began to form. Intel for example was formed in 1968, while Advanced Micro Devices, better known as AMD formed in 1969. Now as these companies drew up plans for better and faster chips that the world has ever seen, they also would need a place to actually manufacture these things. And that's where Malaysia came to the scene.
In 1972, both Intel and AMD opened up manufacturing and assembly facilities in Penang. According to Dr Goh Pek Chen in her 1999 paper 'The Semiconductor Industry in Malaysia', it was essentially a win-win situation for both the tech companies and the Malaysian govt at the time. This was because the American companies wanted somewhere to manufacture their chips at a lower cost compared to producing it domestically, while the Malaysian govt at the time saw it as a way towards job creation, as back then they really wanted to increase the number of job opportunities available for the people.
It eventually succeeded in fulfilling the then-govt's goal of job creation; a decade after Intel and AMD opened the first few semiconductor manufacturing plants in Malaysia, over 20,000 people found jobs in the industry, with that number rising to 48,000 by the end of the millennium. A lot of them were women too, as they apparently performed better in the finger dexterity tests required for them to handle the small, fragile parts.
"By the early 1980s, there were fourteen MNC semiconductor firms (excluding subsidiaries) operating in the country. Malaysia became the single largest Third World site for offshore semiconductor firms." – Dr Goh Pek Chen, as quoted from 1999 paper 'The Semiconductor Industry in Malaysia'
Malaysia was producing so much of the stuff that in 1980, over a third of all manufactured exports from Malaysia was semiconductors. And as Penang was the main site for all these companies, the state even became known as the 'Silicon Valley' of Malaysia.
However…
Malaysia's semiconductor industry lagged out for a bit in the 90s
Malaysia's rise in the high tech industry didn't last for long, as other countries such as South Korea caught up. The problem for Malaysia by the 90s was that while other countries became part of the semiconductor industry by designing and researching their own chips on top of manufacturing them, our semiconductor industry apparently mostly remained in the lower levels of production. 
"Although Malaysia has been producing semiconductors for the past quarter century, the accumulated indigenous technological capability remains modest." – Dr Goh Pek Chen, as quoted from 1999 paper 'The Semiconductor Industry in Malaysia'
Nevertheless, attempts were made to revitalise Malaysia's high tech industry. For a start, in 1997 it was announced that plans were drawn up for Cyberjaya, a new township near Putrajaya that was set to become Malaysia's Silicon Valley 2.0, where local talents in science and technology could flourish. But these days, some argue that Cyberjaya never succeeded in doing so, with one article in the magazine Wired claiming that Cyberjaya is where global IT firms house their service centers, not research centers. It's not all doom and gloom tho; last year, the Multimedia Super Corridor (MSC) was given the green light by the govt to 'reboot' Cyberjaya (haha get it, like reboot your computer) to be a new growth center.
Then there was also the case of Silterra Malaysia, a local company formed in 1995 to research and develop our very own semiconductors. Owned by Khazanah, unfortunately for Silterra a revolving door of CEOs hampered its progress, and it was apparently bleeding money for quite some time. There was even talk at one point that the company was gonna be sold to some Chinese companies, and that it was only stopped by Dr M at the last min. These days tho, Silterra has actually been turned around, with it branching out from semiconductors to other fields such as life sciences too.
Despite past ups and downs, Malaysia seems to still have a flourishing semiconductor industry
So we're finally back to the current day, with a Malaysian-made chip (ok la it was 'designed in Taiwan' but still) set to power the Xbox Series X, the upcoming video game console that's set to be the most powerful yet.
Incidentally, the reason it's 'Made in Malaysia' still is because of AMD. See, the Xbox Series X's CPU is actually a modified version of one of AMD's processors. As such, AMD sorta produces it. We say sorta because AMD actually sold its majority in the Penang operations to a Chinese company called TongFu Microelectronics, which led to it being renamed TF AMD. And the 'Made in Malaysia' part actually refers to how the chip was assembled and packed here; the actual silicon in the chip was done by a Taiwanese company.
This also happens to not be the first time Malaysia helped manufacture the processor for an Xbox console. While it makes the Xbox Series X chips now, the processors in the previous Xbox One X also had the 'Made In Malaysia' line. Funnily enough, while we may have played a role in the making of the chips, Xbox consoles have never actually been *officially* released in our country.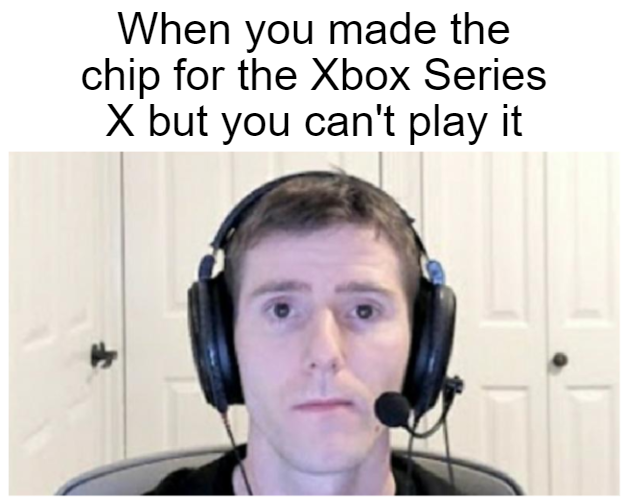 In any case, that tweet got 'Made in Malaysia' trending on Twitter for awhile, so even if we may never see the Xbox Series X on our shores, we can at least take some pride in knowing that we helped make 'em.