Over the weekend, photos of a weird creature started circulating on social media. Four pictures of it trying to cross the road were snapped by local resident Adham Abu Bakar somewhere between the Bukit Ampang forest reserve and Ukay Perdana:
The exact location where this creature was spotted was withheld. We'll tell you why in a bit.
It also looks something like a cross between a goat and a donkey, which we suppose makes it a baaaaaa-d ass (ba-dum tishh), but what is it exactly?
It's called a Sumatran Serow! #MysterySolved
Okayla, it's not really a "weird creature" by any means, but as you know with our other Mysterious Creature™ articles, CILISOS isn't exactly credible when it comes to titles. In our defense though, if we didn't clickbait, you wouldn't be reading this and learning about the deeper issues, kan?  😉
So first a bit of background info on the Sumatran Serow, or locally known as Kambing Gurun … It's ONLY found in Indonesia, southern Thailand, and Peninsula Malaysia; with the ENTIRE Malaysian population estimated to be somewhere around 500-750 and declining – one of the main reasons due to poaching.
While Serow meat is apparently quite popular among wild meat enthusiasts, it's even MORE in demand as traditional medication, mostly to…um… put more Force in your Anakin so you can menggoda the Yoda.
This is why the location of the Serow in the photo has been removed, as there were concerns that poachers would hunt it down even though it's a totally protected species.
For more info on the Sumatra Serow, click here plis!
But maybe this photo was a fluke, or us taking things out of context… well, we contacted the Tropical Rainforest Conservation and Research Centre (TRCRC), and what their director Dr. Dzaeman Dzulkifli told us was:
"I've personally never seen a photo like that. It's disturbing because they're shy creatures, even within the animal community, so we can only conclude that something's going on – but we're not sure what." – Dr. Dzaeman, in phone interview with CILISOS.
However, Dr. Dzaeman goes on to clarify that this DOESN'T indicate a specific cause other than that it was somehow disturbed in its habitat – like maybe kena kacau by hikers or poachers.
To other organizations like Treat Every Environment Special (TrEES) though, the most plausible reason for this is that – like the leopards, siamangs, macaques, and gibbons who consider the forest reserve home – the Serow is being chased out by a highway!
Yup, they're building a highway right through the forest reserve  🙁
Just to be sure, we asked TRCRC if the Serow was displaced by the nice big expensive houses in the area. According to Leon, the centre's Environmental Executive, houses have been in the area for the past 20 – 30 years, so interaction between wildlife and humans are pretty much normal.
The construction of the East Klang Valley Expressway (EKVE) which cuts right through the forest reserve,however, is a different story.
"The serow are shy and elusive creatures. That the serow was sighted in a busy housing area is an indication that we must be encroaching on its habitat. It is feared that the construction of the EKVE through the Ampang Forest Reserve will further exacerbate this encroachment." – Christa Hashim, TrEES Director, in email interview with CILISOS
The Ulu Gombak and Ampang forest reserves were originally areas protected from development, but some parts had been degazetted (meaning protection was cancelled) for the construction of the highway. Environmental groups opposed the project because not only would it wreck havoc on the ecosystem, but it would also affect water catchment for the Selangor dam.
If you look at the image of the route again, Dr. Dzaeman says that the EKVE would cause the reserve to be split in two, which means that the animals would be forced to cross the highway in search of food or mates, or die off in whichever side of the forest reserve they're stuck in.
"They [the serow] may not be able to reconnect with the rest of the population … So there's a possibility that the whole population might be wiped out" – Dr. Dzaeman, in phone interview with CILISOS
This of course also applies to the other wildlife as well, but according to TrEEs the Serow will be particularly affected because they like avoiding open areas and disturbance.
Phase One of the highway (the yellow line) has already started while Phase Two was rejected due to even STRONGER environmental concerns, although we should also note that this probably won't be the end of the story since Phase One still needs to connect to something la.
Oh, and before you go all political on us, yes, there's also drama about how the Pakatan state government promised to do away with tolled roads but somehow approved this project (along with another three). It's not relevant to this article so you can read the longer story here. Blah.
But highways don't have to destroy habitats
To be fair, you can't accommodate the population (and therefore traffic) increase without eating into our forests and wildlife. After all, most of the housing areas we live in used to be forests at some point in time, right?
So perhaps there can be a compromise to building a highway to ease our traffic issues and not overly destroying animal habitats – by building an elevated highway. Called viaducts, these are basically long tiangs that raise the highway while providing a passageway for the animals underneath. Coupled with non-lethal electric fencing along the road and habitat enrichment to encourage animals to use the viaducts, it has proven successful to…um…bridge the divide between development and wildlife in Terengganu and Pahang.
To address the environmental concerns, the EKVE developers have stated that (among other things) forty percent of the EKVE will be elevated to allow for animal passage while manual construction methods will be used to minimize machinery in the area. There'll also be a Pollutant Removal System in place to filter out toxic materials from rainwater. So sure, it won't be as good as not touching the reserve at all, but at least it's keeping the animals from being run over by cars.
Also, we think these measures wouldn't have held in high importance if not for the NGOs and members of the public, so….
Power to the people!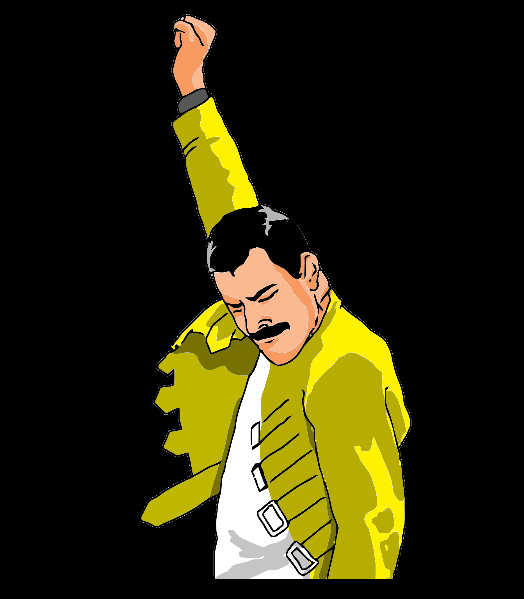 If anything, all this only goes to show that the public needs to voice their objections to remind the government and corporations that it's not their way or (quite literally) the highway. We've seen how public pressure played a huge part in the decision to scrap the KIDEX highway project, so if anything, NGOs and concerned rakyat should continue keeping tabs on the EKVE construction to keep developers and the state government accountable and convincing them to find an alternative for Phase Two.
TrEES suggests that you can do the following:
Write, Facebook, and tweet to the Selangor Chief Minister stating your objection to the EKVE cutting through the Ampang Forest Reserve – | Facebook | 

azmin

.

ali

@gmail.com | Twitter
Sending letters to the media with your objections.
Share information on social media, like this article!
Help support TrEES in their efforts to protect Ampang Forest Reserve and the rest of the Selangor State Park – | Facebook | Website
Help support the Tropical Rainforest Conservation and Research Centre as well – | Website
Oh, and try to stop eating Serow meat and/or using Minyak Kambing Gurun. Less than 750 left okay?