UMNO members don't normally say stuff about 1MDB, but when they do, many of them coincidentally tend to get removed from their positions as quickly as dirt is removed from clothing in detergent commercials.
The biggest example of UMNO leaders removed from their posts because they asked questions about 1MDB would be our former DPM Tan Sri Muhyiddin Yassin, who was sacked after asking questions about said controversial subject. Another example would be a particular Datuk Seri Shafie Apdal, who was also removed from his cabinet post.
But none have gone as far to fight tha powah in UMNO as this one guy:- Datuk Seri Khairuddin Abu Hassan.
UPDATE: Datuk Seri Khairuddin has now been ARRESTED and remanded for 6 days under suspicion of trying to topple to government! 
ANOTHER UPDATE: Datuk Seri Khairuddin and his lawyer, Matthias Chang have both since been released (after court ruled SOSMA not applicable to their case), and has now even challenged PM Najib to a debate! This guy won't give up weyh!
Just how much is he willing to fight tha powah?
"Whoever is found engaged in wrongdoing, even the Prime Minister, must be caught and charged.

All sycophant Ministers, weak-minded and engaged in cover-ups of wrongdoing, must be caught as well and charged." – Datuk Seri Khairuddin Hassan as quoted by Free Malaysia Today.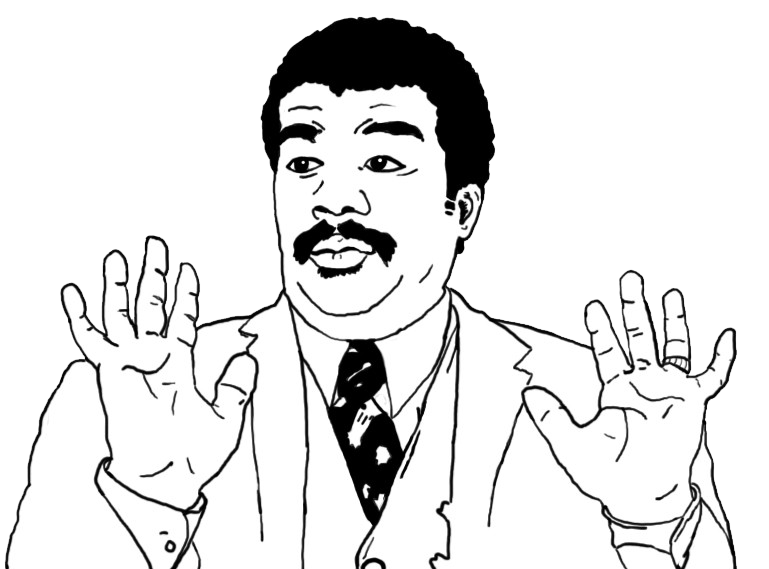 Datuk Seri Khairuddin Abu Hassan, a former Batu Kawan (Penang) UMNO division deputy chief has recently been making headlines. The reason? He's made police reports about issues regarding 1MDB in 5 different countries….so far! (He's making them in different countries because he feels 1MDB is an issue that involves a few countries and thus should be investigated in those other countries as well.)
Like literally. This is a list of countries he's gone to so far. 
His last police report: In Hong Kong, was lodged at the end of August which wasn't that long ago. Meaning we may have to update this list in the future.
Honestly, one guy going all over the world to get other countries involved in the 1MDB scandal is  quite a feat la. Some might commend him, some might say that other countries shouldn't kepo with our business. But this is one thing that was definitely on our minds when we first heard of him.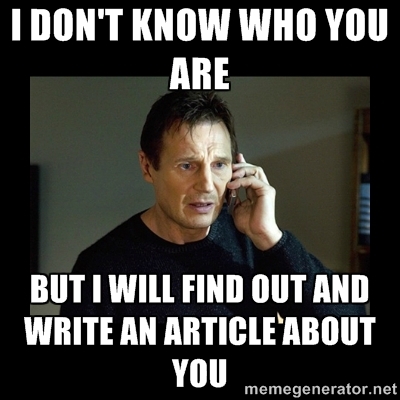 And we found out quite a bit about him la. Interesting stuff. Checkidoutttt!
He's Anwar Ibrahim's cousin, but hardly his biggest fan
Initially we could only find articles which talked about Datuk Seri Khairuddin's relationship with his wife (who is Malaysian actress Umie Aida btw). But eventually we found this bit of information la. The UMNO guy who's making waves in his resistance towards the gomen is actually related to the former leader of the opposition, Anwar Ibrahim himself!
Several news sites (here, here & here) mention in passing that Khairuddin is Anwar Ibrahim's cousin but, before anyone goes all conspiracy theory about how this guy could actually be bekerjasama-ing with Anwar Ibrahim, it seems that they may not like each other at all. Like not even a bit. Like going to the point of publishing a book about why the other cannot be prime minister.
As the story goes (and we say first, some of these info are from blogs), Anwar Ibrahim & Khairuddin Abu Hassan are both anak saudara (could be nephew, could be just younger relatives) of this dude, Sulaiman Palestin.
It was also mentioned by this blog that Sulaiman Palestin sorta like asked Khairuddin to ensure that Anwar's ambitions of becoming prime minister did not come to pass.
But wait, the thot still plickening. Remember when Anwar Ibrahim and Tun Mahathir had a falling out in 1998? Well, around that time, a book titled "50 dalil kenapa Anwar Ibrahim tidak boleh jadi PM" was released and distributed during the UMNO General Assembly. The publisher of this book? Yeap, Datuk Seri Khairuddin himself. 
He even mentioned in an interview with Utusan Malaysia that back then, 3 PAS leaders, the late Datuk Fadzil Noor, Mohamad Sabu & Datuk Mahfuz Omar actually worked together with him to publish this book. He then went on to say that he was disappointed that PAS would work with an enemy of Islam (back in 2013 when Pakatan was still around la).
"I worked together with them on the basis of fighting for the cause of Islam, but today they are willing to work with the likes of Anwar to gain administrative power of this country." – translated quote from Datuk Seri Khairuddin Abu Hassan in Utusan Malaysia.
So it would seem that this dude really doesn't like the opposition. It's hard to imagine though that he would suddenly just start traversing the world to make complaints about 1MDB.
Except….it isn't sudden!!
He made a police report about 1MDB back in 2014
Long before Tan Sri Muhyiddin Yassin made some very bold statements about 1MDB (May 2015), Datuk Seri Khairuddin lodged a police report (in Malaysia, not yet overseas) on 1MDB like a few months earlier.
Though 1MDB has been around since 2009, we believe news about 1MDB only started to make headlines when Tony Pua made this speech in November 2014. Khairuddin made his police report in December 2014, not long after that. Which means, he was literally complaining about 1MDB before it was mainstream! 
UMNO was quick to respond, with UMNO secretary-general Datuk Seri Tengku Adnan Tengku Mansor strongly urging him to retract his police report. But he said no. In fact, he went a step further and said that he would step down from his post and fly solo if he had to.
"I have spelt out very clearly (before). I acted alone based on my own principles… I stand alone in this." – Datuk Seri Khairuddin Abu Hassan as quoted by The Malaysian Insider.
Very noble, but eventually he didn't need to step down la because…..
He was removed from his UMNO position…after he filed the police report!
In February 2015, Datuk Seri Khairuddin was sacked as Batu Kawan Umno division deputy chief not because he spoke out against 1MDB but….because he is a bankrupt!
Datuk Seri Khairuddin however, was unhappy with the way he was sacked because he was never given a chance to explain himself.
"I'm surprised with the attitude of the Umno headquarters, which never called me for any clarification on real position of my financial issue. Why didn't they contact me? The UMNO head office failed to observe party constitutional guidelines." – Datuk Seri Khairuddin as quoted by The Malaysian Insider.
He went on to say that he was declared bankrupt in May 2014 because he was the guarantor of a company that had started to pay off its debts.
The Ant Daily also raised concerns behind his removal. According to writer Ng Kee Seng, his removal was in line with UMNO constitution (clauses 8.4, 28.9)* & the Societies Act of 1996 (Section 9A(1)(d)) which state that a bankrupt will be immediately removed from his post.
But the way he was removed remains in question.
"Khairuddin was declared a bankrupt in May and it took the department eight months to inform UMNO officially in December, the month Khairuddin lodged a police report against 1MDB." – The Ant Daily.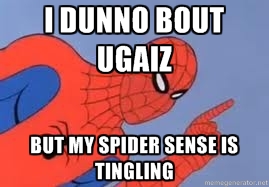 The Ant Daily concludes that even if his sacking is warranted for, it seems almost too convenient for UMNO la.
But there you have it la. It's a pretty big thing la for UMNO members to go against the party's leadership. It's even more amazing because he says he's doing it on his own…. But is he really?
*The UMNO constitution document on UMNO official website is mentioned to be a version that does not include changes.  We couldn't find a clause 8.4 that talks about bankruptcy, and it does not have a clause 28.9 altogether. Either we're looking at the wrong document, UMNO seriously needs to update their stuff, or they removed a leader based on clauses that don't exist.
Could he have the support of someone else entirely?
That is a notion that has been put forward by Malaysia Today. In their article about Datuk Seri Khairuddin, he states that the man is a staunch Mahathirist….!
"Khairuddin is believed to have conspired with Mahathir in a confederacy to seal Anwar's fate in. While it remains suspect if his actions were by proxy, his contributions to 50 Dalil Kenapa Anwar Tidak Boleh Jadi PM must never be taken for granted." – Malaysia Today.
And while other news sites don't explicitly mention that Khairuddin & Tun M are working together, they do mention that Khairuddin is a staunch supporter of Mahathir (here & here).
But to be fair, he has defended himself la.
"If I was Dr Mahathir's 'errand boy', I think I would have been a Cabinet member or a corporate leader taking care of a GLC during the 22 years of Dr Mahathir's administration.

Unfortunately, I do not have all the above. I am now bankrupt." – Datuk Seri Khairuddin as quoted by Astro Awani.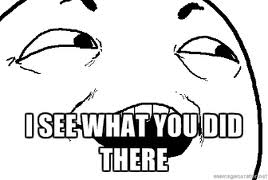 He also went on to say that Tun M did not need him to fight on his behalf.
"He can stand on his own two feet in his fight for truth especially in defending the race, religion an even the country." – Datuk Seri Khairuddin as quoted by Astro Awani.
So despite having been linked to Tun M, there isn't exactly anything concrete that shows him actually acting under the orders of the former prime minister or anyone else for that matter. But as mentioned earlier, as far as we know, he's said that he's doing all of this out of principle.
At least for now…..
[UPDATE: 11/9/2015]

How can he travel all around if he's bankrupt!?
Some of you have asked in our comments how is it possible for a bankrupt to travel overseas.
Well, we looked it up & found that while there is no specific mention of where Khairuddin got the money & how he managed to travel, we found an article that talked about how a bankrupt would be allowed to travel outside of Malaysia. We'll let the hipster quote picture below sum up the process.
We also found out that Lembaga Hasil Dalam Negeri (LHDN) started to investigated Datuk Seri Khairuddin under the Anti-Money Laundering Anti-Terrorism Financing and Proceeds of Unlawful Activities Act 2001 (omg try saying that in one breath) and froze all his assets & bank accounts. He claims this is deliberately being done when he is in the midst of making these police reports.
Could be true, but this is what Ramesh Rao Krishna (the guy who published Lester Melanyi's Sarawak Report videos, and also a bankrupt) had to say.
"I'm sure that the LHDN has called him up to get an explanation on how he was able to settle his bankruptcy which amounted to nearly RM1.7 million because he's suddenly been able to do so." – Ramesh Rao Krishna, as quoted by suara.tv.
So yea, according to this dude, Khairuddin has already settled his debt (we couldn't find anything else that credibly said so) and thus able to travel. If that is true, the next question would be 'how'?
[End of update]
But motives aside, will these foreign lawsuits have any effect!?
Because this is a matter that involves international law, we actually tried asking a lawyer who preferred to remain anonymous, so we'll just refer to him as Jacob (because there's a Jacob's biskut tin right in front of this writer's desk, it's hard thinking of nicknames).
Jacob couldn't provide an answer for us because he said there were too many variables involved, e.g. what constitutes an offence, proof, or whether or not the police report would be taken seriously. When we asked him if there was anyone else we could consult on the matter, he said this.
"Too speculative la. Maybe ask a bomoh?" – Jacob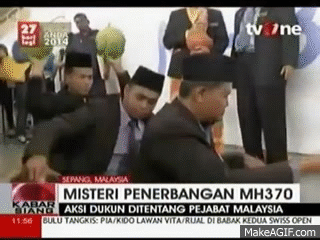 Yea….maybe not.
But maybe this guy is leading the way
We think it's very easy to just dismiss what he's doing la. And quite frankly, we think so too. What can one guy achieve from going all over the world and making police reports about 1MDB?
But what if we consider that he's at least trying to do something about it?
And he's not the only one la. At the start we mentioned Tan Sri Muhyiddin Yassin & Datuk Seri Shafie Apdal, but recently there have been more and more UMNO members voicing out their disagreements (examples here, here, here, & here).
A particular Anina Saadudin was even sacked from UMNO because she sued our PM. There was even a video of her using the words 'Najib' & 'kuat kencing' in the same speech.
So while Datuk Seri Khairuddin may not have had any viral videos of him going bananas on our PM just yet, or that he may just be wasting his time and money travelling to so many countries, he's part of a group in UMNO that is trying to do something.
While we cannot say for sure what his motives are, he seems to be leading the way for UMNO members to make themselves heard. And in our current climate, that's probably not a bad thing.
[Update 19/9/15] In the span of a few hours on the 18th of September, it was reported that Datuk Seri Khairuddin was barred from leaving the country and then arrested a few hours later! 
His wife & lawyer both said that he's being charged under Act 124C of SOSMA (Security Offences (Special Measures) Act 2012 ).
"Khairuddin has been arrested under Act 124C for allegations of attempting to overthrow the government." – Datuk Seri Khairuddin's lawyer, Matthias Chiang, quote translated from Astro Awani.

A quick look at said act showed that it actually deals with threats to parliamentary democracy. Lim Kit Siang mentions in a blog post that Rafizi Ramli, Tony Pua, & Tong Kooi Ong (owner of The Edge Media Group) are all also being investigated under this act (it's not mentioned specifically, but it's hinted that they are charged because of them speaking out against 1MDB too).
[Update 8/10/15] It was reported today that Khairuddin's lawyer Matthias Chang, had also been arrested under SOSMA under charges of sabotaging the country!!  😯
His lawyer (yes, the lawyer has a lawyer) said that Matthias (who's actually a former aide of Tun Mahathir) was charged under Section 124(k) and 124(l).
Matthias Chang has since started a hunger strike, and had this to say about the current administration.
"My arrest and detention is also a reflection of the cowardice of the prime minister and his cronies, the loyal but not smart members of the Umno Supreme Council." – Matthias Chang, lawyer of Datuk Seri Khairuddin Abu Hassan, as quoted by The Malaysian Insider.
[Update 19/10/15] We're a bit late with this one, but a couple of days back, Khairuddin and his lawyer were charged with sabotaging Malaysia's economy. Just let that sink in for a minute or two. The both of them however, have vowed to fight to the end. 
This is cray stuff ugaiz, cray stuff.
[Update 19/1/16] Both Datuk Seri Khairuddin and his lawyer, Matthias Chang are out on an RM10,000 bail. They were allowed to do so after the court ruled SOSMA not applicable to their cases in November 2015, and hence, qualify for bail.
But even after going to jail and being hit by dengue, that still isn't enough to dampen his spirit. Just recently he made news again by challenging our PM to a 1MDB debate because of all the unanswered questions.
"If it is so difficult (the questions), let us have a debate on the 1MDB scandal issue. If (you) don't want to face Tun Dr Mahathir Mohamad, let us face each other.

The only condition is that it (the debate) must be aired live in order to enable the rakyat to judge the truth." – Datuk Seri Khairuddin Abu Hassan on his official FB page, translated by MalaysiaKini