Culture
Lifestyle
Weirdness
MCA's Datuk Seri Michael Chong is the go-to guy for EVERY social problem in Malaysia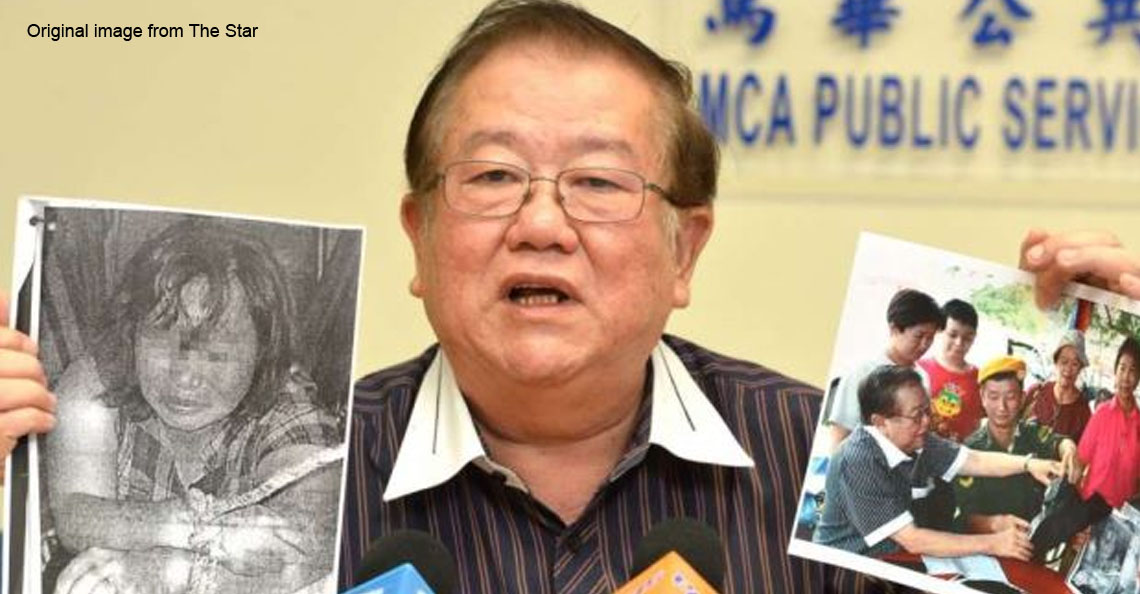 2017 marks 30 years of the service of a particular MCA man who has been Malaysia's go-to guy for every social problem in Malaysia. Kena scammed by a Nigerian prince? Go to this guy. Kena blackmailed with nudie pics? Go to this guy. Found a lipas in your nasi lemak? Yep, this guy.
Who we talkin bout? None other than Datuk Seri Michael Chong, the Head of MCA's Public Services and Complaints Department. If your eyes light up, then you know the very man we're talking about, coz you probably like reading all these kesian stories 😛 If you don't recognise his name, you might start looking out for it after reading this article.
There is no hour too late and no country too far that would keep the 68-year-old grandfather from helping the rakyat with their problems, no matter how lame, difficult or bizarre they are. He deserves a superhero name, like…
He should be called Misfortune Michael because of all the sob stories he listens to
Men in sunglasses, women in visor caps, teary-eyed senior citizens… that's the kind of folk you might bump into, if you pop by Misfortune Michael's office on the 7th floor of Wisma MCA. They hand him such hard-lucked stories, it would break your heart, but if anyone can help them, it's probably this Datuk Seri.
During his first 20 years leading the Department, the people who came through his door begged him for help solving… family feuds. Like Hong Kong dramas, they were usually complaints about family members who didn't get along or ran away. But in the last 15 years, he's been dealing with more scams and cyber crimes. He revealed that 75% of the cases that come to his Department are Ah Long related and that most of the victims were single mothers.
In his press conferences, Michael will narrate what happened to the victims, most of who will sit beside him forlornly, some attempting to hide their identities behind caps and sunglasses, whilst media photographers click away. He'll seriously go into the details of modus operandi and tactics, and will warn people not to fall for such scams anymore. Even so, heroes have their limits:
"There are some cases I won't do one. I tell them 'get out'. You know why? I get fed up, I get sick. Scratch-and-win la. Forty-five press conferences in the last 15 years, I said, 'Don't believe all this, yet I'm having people losing millions." – Michael Chong
Frankly, if it were not for Misfortune Michael highlighting such cases to the press over and over, MORE Malaysians might be none the wiser. But scams are nothing compared to some other cases he's dealt with… Mighty Michael has seen some legit action that would make Terminator give him the thumbs up  as he descents into a pool of lava .
A pimp once broke his arm and an Ah Long beat him up!
Did you know that a pimp had BROKEN HIS ARM in 1989?! The mother of a prostitute had come to MCA for help and Michael managed to publicise his prostitution ring.
"The pimp felt that I had attacked his rice bowl, so one day he waited for me outside my office and beat me up. He even broke my arm." – Michael told The Rakyat Post
The second attack happened in 2002, involving an Ah Long who felt that the politician had offended him. Despite the assault, Michael continues to deal with Ah Longs – sternly but with respect. He would try to reason with borrower and lender so that everyone can just get… ahlong. Later, he also defended the Duterte cop, who in 2015, threatened to kill Ah Longs in a video that went viral.
Like Disney's Hercules, he also goes the distance – he has flown to Ho Chi Minh to trace runaway Vietnamese wives of Malaysian men, and in February 1997, he flew to Macau to rescue a 17-year-old Ipoh girl who had been trafficked into prostitution. The communist surrender might have been Michael's most memorable case, but this was definitely his scariest, he said, because triads came after him!
"I went there with several reporters. There were some anxious moments as we were followed by triads while walking along the streets in broad daylight. We ran to safety when we noticed that we were being followed. There was also a videographer from a television station. His camera somewhat deterred triad members from getting too close to us." – Michael told NST
Some of his other cases can only be described as bizarre. One was when he warned all men named Michael to be careful of a model known as Ah Mei, who had been claiming that every Michael in town had cheated her of cash and jewellery. Even weirder, he received 2 anonymous calls from men who claimed that prostitutes stole their kidneys!
Heck, even communists came to him for help! One day in the earl 1990s, a bunch of Marxist-Leninist communists came looking for him and told him they wanted to peacefully surrender to the police. These were not regular soldiers, they were platoon leaders, with the RED STAR on their caps!
"I said, 'My gosh, why you choose me la? So many [other people], go and find la. You just go out of my office, I pretend no see you." – Michael Chong in The Star's Chit Chat with Michael Chong
But they insisted. Apparently, they had read about him in the newspapers in the jungle. In a panicked state, Michael called his superiors, Lee Kim Sai and Wong Mook Leong, and they arranged everything with former IGP Tan Sri Rahim Noor. So the communists came out of the jungle to meet Michael carrying bags. Over the phone, the cops instructed Michael to ask if the soldiers were carrying any guns or grenades.
"I don't know how to say 'hand grenade' in Mandarin. I said, 'You got the pineapple ar?', 'What pineapple?' [motions pulling grenade pin and throwing]. They said 'No, all hide in the jungle'. So I said, 'No sir, he don't carry any grenade. He got some milk powder only." – Michael Chong
Following their surrender, Michael learned that the communists were sent to a rehabilitation centre in Taiping and released a few years later. In his words, that was the most epic case he's ever handled.
To regular folk, it sounds like Michael Chong has the most melodramatic job in Malaysia. Since taking over the Public Services and Complaints Dept, he has solved more than 35,000 cases! You might see him as a hero for the broken arm or saving the Ipoh girl from Macau mafia… but the daily grind also makes him a hero. Imagine having to listen public complaints EVERY DAY. How does he do it?
He didn't grow up expecting to become a shoulder to cry on
What makes him so suited for his Dept is his compassion… he knew how it felt to go hungry in his poor childhood. When he was only 17, his dad passed away from cancer, leaving his mom, a washer woman, 6 children to feed. Church members from his hometown's St. Michael's Church (Batu Arang, Selangor), school teachers, and his Indian neighbours helped the Chongs in their most dire times.
While other kids grew up with big ambitions, Michael Chong was more que sera sera. He never imagined life would lead him down the road to politics. In spite of life's difficulties, he's had some carefree moments, serenading girls and playing in bands.
"I can play band, you know. Sing songs. I always a lot of girlfriends one. I can sing and serenade girls. All the girls will sing, I'll play guitar, [breaks into song] 'I'm a great pretender, pretending I'm doing well'." – Michael Chong
After dabbling in insurance and sales in his youth, he found his calling in MCA in 1980. Seven years later, the Public Services and Complaints Department was born. Shockingly, throughout all those years being in the Malaysian CHINESE Assoc., he cannot read and write in Mandarin!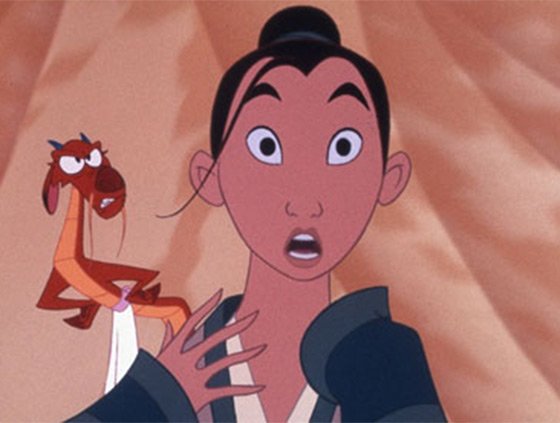 Michael tried to retire a few times. But MCA won't let him go
On several occasions he thought of retiring – one was after the pimp broke his arm – however his friends in the party refused to let him go.
"We can't allow you to retire just yet. The fact that so many VIPs attended this dinner shows how much your work has touched the society. You are an icon. We want the Michael Chong spirit to continue motivating our grassroots members so that they can better serve the people. This is how we regain support for the next general election." – Liow Tiong Lai, MCA President, The Star
Honestly we don't know if he can retire, since he even feels guilty if he doesn't answer a call. But whatever it is, don't go knocking on Misfortune Michael's door for a scratch-and-win scam, he will tell you to GETOUT!!