A few months back, we asked our readers about what kinda home they'd like. What kinda house decor? How big the house? How many toilets?? Omagah why Cilisos so kepoh??!
Because our friends at Lafarge (and a few of their friends – S P Setia, EdgeProp.my, Nippon Paint and Panasonic) were gonna design the ideal Malaysian home! (And duh, it wouldn't be the 'ideal Malaysian home' if no Malaysians actually took the survey…)
Called the Lafarge-EdgeProp MYHOME initiative, these guys wanted real data from as many Malaysians to actually BUILD homes according to what Malaysians want.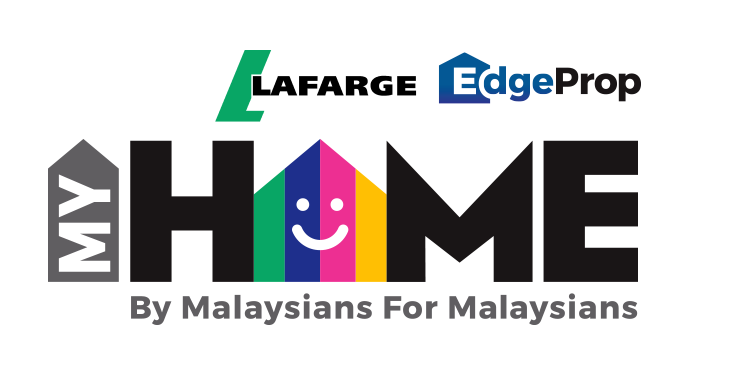 We finally got the answers, and as promised, here are 4 interesting stats our team gathered from the survey. Some preliminary info:
Number of respondents: 13,745
Age breakdown: more than 50% are below 35 y/o, 19% between 36 – 45 y/o
Location: mostly urban areas (Selangor 42%, KL 17.5%, Johor 7.1%, Perak 6.8%), but survey had respondents all across Malaysia
Income: 61% earn less than RM100k/year (agakration about RM8,300/month), 24.4% earn RM100k – RM200k/year, 10.6% earn RM200k – RM400k/year
Duration: 28 Feb – 11 Apr 2018
The best thing… they ACTUALLY built a REAL HOME based on the results in Setia Ecohill 2 in Semenyih!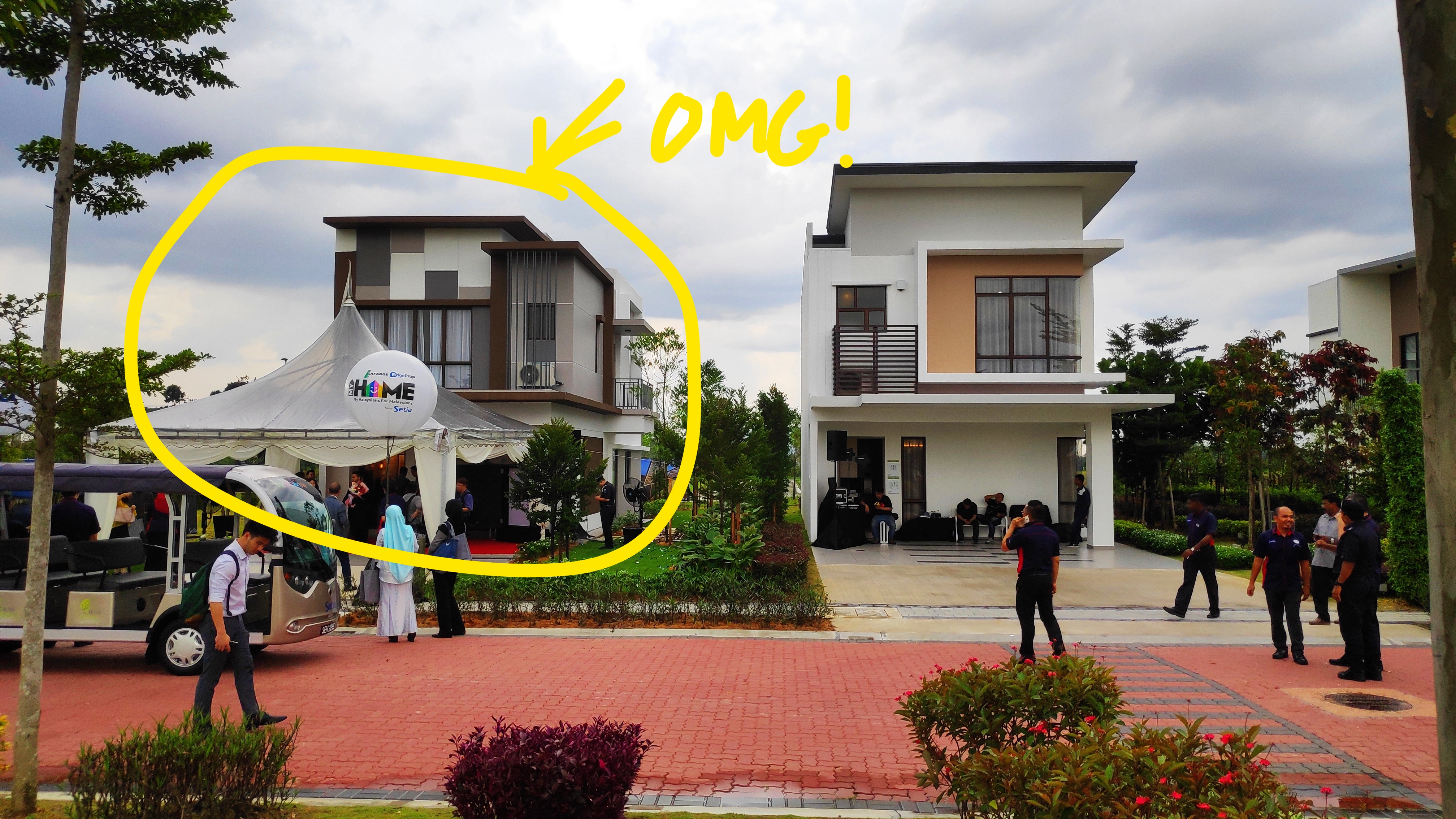 What's INSIDE the home? Well that was actually up to the public. Let's see what they said.
1. Gotta borrow a toilet? Ask a Penangite for one
In a question which asked our respondents about the ideal number of bathrooms they would have in their home, respondents from every state mostly said "3 bathrooms or more"… except… Penangites! 52% of them said that their ideal home would have 2 bathrooms, whereas 44% said 3 bathrooms or more, and only 2% were contented with only 1 bathroom.
Cilisos has three totally plausible rationales:
They like to smell other people's shishi
They don't like to wash toilets
Penang no land so they're pretty realistic about residential spaces
We asked a Penang kia about this and here's what he had to say:
"Yes, surprisingly I'd say 2 is enough as well. One bathroom for the master bedroom. One for guests (and emergencies when our buttholes are in sync) enough la." – Amresh Jessy, Editor-in-Chief at a competing publication so we won't name the title heheh
Regardless whether it's practical or not, we're sure nobody actually enjoys cleaning toilets… unless you're a sucker for punishment because…
2. Not sure why but even single Malaysians wanna live close to playgrounds?!
Huh, interesting. When we tried to look at the different preferences between single and married respondents, one thing stood out.
When asked about what kinda amenities they'd ideally want to live close to, almost the same amount of singletons (49.4%) and married folk (50.6%) wanted to live close to a playground. It makes sense for the latter – planning for kids, or maybe they've already had kids – but single people leh? Okay, without addressing the elephant in the room, playgrounds aren't just meant for dem little fireballs of energy. It's actually for everyone!
Don't wanna pay RM180 monthly for a gym membership? Because playgrounds are typically stationed at the padang, you can go for a simple jog in the evening. Or play badminton with your neighbour. Or join the ah pohs and ah kongs as they do their daily taichi routine. (Or simply chill and take the time to woo other age-appropriate singletons like yourself.)
Regardless, playgrounds and padangs have significant impacts, whether on kids, their parents, their parents' parents, or even the lonesome ones… like us. /uglycry
3. Malaysians mostly value functionality over excessive luxury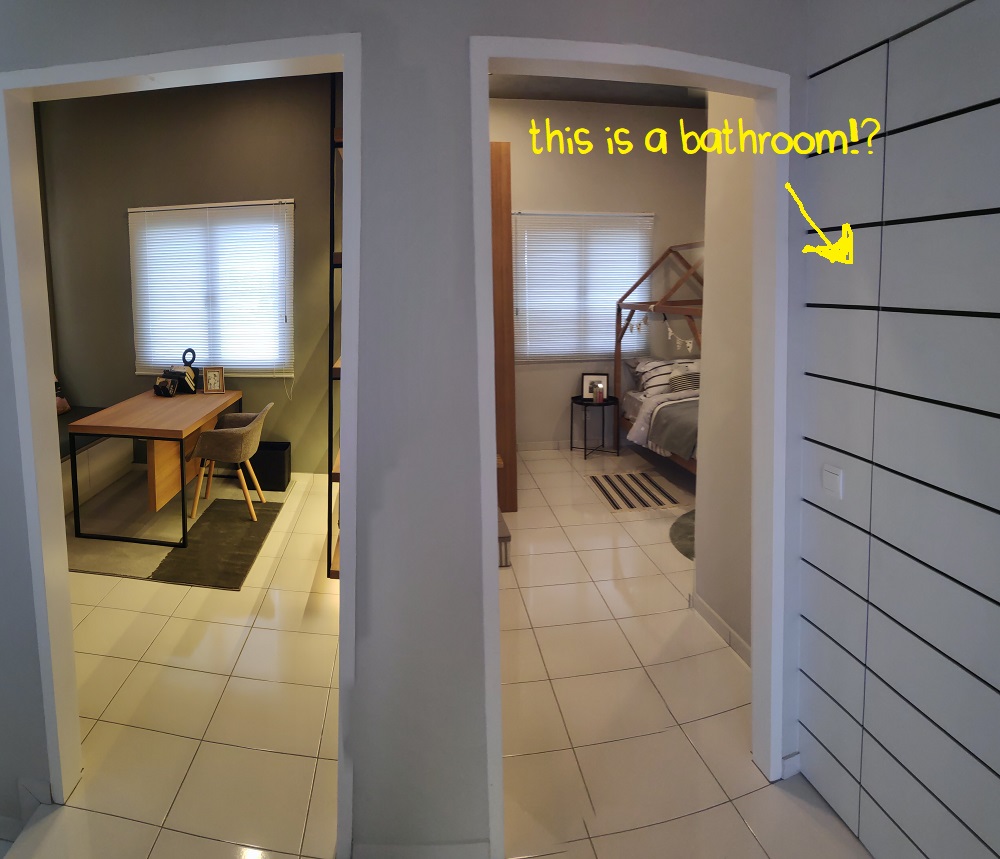 Just Google the words "Malaysian cheapskate" and you're bound to get a whole lotta stuff.
In fact, an AirBnB host with over 500 guests even rated Malaysians as the most cheapskate tourists! But on the flip side, Malaysians are also BIG spenders. ISIS (no, not that one) reported that in 2017, we were doing more of these: buying foreign cars, eating out, shopping online, and travelling overseas!
Thankfully, when it comes to buying electrical appliances for their homes, the survey found that Malaysians are pretty level-headed. Only 18.1% look for the most basic and functional items, and only 10.9% go big with luxe items. Most of us (71.0%) would choose a good-quality appliance at any given time.
4. Youngsters prefer swimming pools, whereas older folk prefer…
As the saying goes, badan sihat, otak cerdas. Likewise, we found that respondents generally preferred physical amenities over shops and commercial lots.
What was even more interesting was swimming pools were the most popular amenity among respondents aged 25 and below! Playgrounds were the most popular among 26 to 45-year-olds. What about 46 and above? The answer is…. ding ding ding ding…. swimming pools!
No la just joking. The real answer is jogging tracks. They want jogging tracks.
Coincidentally, we also found that the older the respondent, the more likely they are to choosing a home closer to commercial lots. (Aiyo getting older, who wanna go so far to buy food?)
*BONUS!* More general stats for you data freaks:
Survey finally kautim! Now what?
Actually right, this survey wasn't a bad idea. If you're gonna invest hundreds of Ringgit into your home, why CAN'T you get a say in what you want? And that's why our friends at Lafarge actually said that these results make a good reference for the industry.
"It is more important now than ever before for building solutions companies like Lafarge to work closely with architects, designers and developers to build homes that meet the needs of Malaysians." – Lafarge Malaysia
Actually even Cilisos had the assumption that Malaysians would want giant homes, but the survey actually showed that the average Malaysian wanted a home between RM400,000 to RM600,000, at less than 2000 square feet.
The MYHOME show unit was done with a unit in Setia Ecohill called BACCAS, which is a 2-storey terraced house with four bedrooms and three bathrooms and a built-up size of 1,652 sq ft, priced indicatively at RM523,000.
It's nice to know that in 2019, the ideal dream home (according to ugaiz!) is still within reach.