Don't we all just love the holidays? While most enjoy a day off this Labour Day, a day to honour workers who befit the national aspirations through their contributions to the country, some will be working on this day.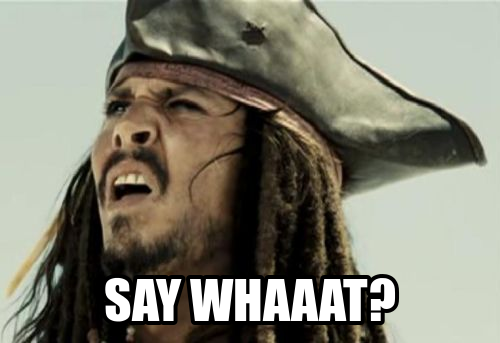 From law enforcement officers to the literal buruh (because Labour Day translated in Malay is Hari Buruh), these are just some who will be working on this day. We managed to interview six people from various industries and here's what they got to say about working on Labour Day (and other public holidays).
Kumar – Contractor (Hard labour)
Nazril – Police officer (Law enforcement)
Nawal – Bookstore supervisor (Retail)
Michael – Security guard
Catherine – Part-timer at myBugerLab (Food and beverages)
Asri – Hotel chef (Hospitality)
1. Some of these gaiz actually CHOSE to work on Labour Day?
When asked if it was their choice to work during Labour Day, Catherine responded, "Most probably." Since she's a student who works as a part-timer in the Food and Beverages (F&B) industry, she explained how she gets to choose to work on Labour Day (since it's pretty unusual for people to be able to choose when they work, right?);
"They put us on contract for the first three months there (myBurgerLab). But I've worked part time with them for 3 years already. As a returning geek, we fill up availability sheet if we wish to work."

– Catherine, F&B part-timer
But, imagine planning a trip during public holiday thinking you have a day off when suddenly your boss calls you in to work. Situation like this happens and most of our interviewees claimed that they were actually assigned by companies to work during Labour Day.
"In my industry (hospitality), there are the operational and administration department. People in the operational department needs to work because of high occupancy and events. But, people in the administration will cuti. In this industry, holidays for workers are flexible since hotels need to operate every day."

– Asri, Hotel chef
Some of our interviewees, on the other hand, told us how their jobs require them to be on standby at all time especially in cases of emergencies.
"Generally, based on the Police Act, police officers are required to work 24 hours. Since you can't expect when criminals will commit a crime (because penjenayah tak cuti), police have to be on standby at all times."

– Nazril, Police officer
He also noted that they will take turn when applying for leave but there are quotas for holidays. For instance, if there are 10 officers in a police station, two of them would get to take leave on the first day of the public holiday. Then, another two will be eligible for the next day of the public holiday.
Kumar, a local contractor told us how his job is based on calls. Since his work involves repairing electrical circuit (like when your house suddenly short circuit) and plumbing (or probably when your pipe bocor), he would have to ensure he's prepared at all times (yes, even at night) to go to work.
While working during a public holiday sounds like a horrible thing to do, Catherine mentioned that she still did it for its double pay…
2. Unfortunately, NOT everyone gets double pay for working on public holidays
Getting double pay sounds like heaven but it comes at a price where you have to sacrifice your holiday. But, how does it work?
Under Malaysia's Employment Act 1955, employees are entitled to paid holiday at their ordinary rate of pay on any of the gazetted holidays including Worker's Day (aka Labour Day). It is stated in the Act that employees are entitled two days of wages at the ordinary rate of pay (if they are paid by month, week, day,or other similar payment method) or twice the ordinary rate per piece (if employees are employed on piece rates).
"Sometimes double pay is not based on our salary. It is based on the working hours fulfilled, just like overtime (OT); you're paid based on the extra hours that you've worked for. So, there's no fixed rate for a certain staff."

– Nawal, Bookstore supervisor
Other than double pay, some would get an extra pay or an allowance like police officers. Polis Diraja Malaysia (PDRM) allocated an allowance collar where police officers would be paid a lump-sum amount of RM 200 together with their monthly salary. Since the routines of a police officer differs from other jobs as they're required to work during public holidays or of an extra amount of hours, they won't have to worry about their pay as it is already covered.
While everyone enjoys the privilege of double pay by telling us how it is worth the time they sacrificed to work during public holidays, a Malaysian security guard, Michael insisted how he deserved an extra pay. It seemed like although it is written in the Employment Act 1955 that all employees are entitled to double pay, some companies tend to violate this Act.
"No double pay. Usual pay. Actually, I don't agree regarding this. Because normally public holiday is a triple pay. But on rest days, I get double pay. Actually companies' rules are like that but so many companies don't follow them (rules)."

– Michael, Security guard
But, how come he gets double pay on his rest days but not during public holiday?! And where does this triple pay come from?
In the Employment Act 1955, there is a part where it mentioned something about triple pay under Section 60D 3(aa);
For any overtime work (OT) carried out by an employee referred to in subparagraph (a)(i) in excess of the normal hours of work on a paid public holiday, the employee shall be paid at a rate which is not less than three times his hourly rate of pay.
But as ugaiz can read, it is referring to OT so that's a different story for another (public holi)day. But on a serious note, ugaiz know or not which days are considered as Malaysia's public holiday?? Based on the Holidays Act 1951, Malaysia's public holidays are:
And speaking of public holidays…
3. Some public holidays are as busy as weekends, but others can be… relaxing
Although our interviewees expected public holidays to be busy (either with customers or workloads), most felt as though the workload is the same. Nawal mentioned that the tasks at work will always be there regardless during a normal day or public holidays. So, her goal would be to finish up her tasks as efficient as she can.
"Of course it will be busy during the public holidays but its the same during the weekends too."

– Asri, Chef
But, it's not just about the workload. Nazril shared how the ambiance of working during public holidays is different compared to normal days. Since not many people would enter or walk pass by the police station, it creates a relaxing atmosphere.
"One friend of mine who is still single prefers to work on public holidays like the first and second day of Raya because he finds it relaxing to work on those days. It depends on the individual too."

– Nazril, Police
4. But of course, you miss out on the celebrations la 🙁
Our interviewees who claimed that working on public holidays have affected them personally said they usually missed important appointments with family.
"There was one time my family and I went to Johor Bahru (JB) for a wedding at 3 pm on a Saturday. But at 6.30 pm, I was called by a client in Kuala Lumpur who asked for help saying how his house didn't have water. They couldn't do their washing and bathe so I took a bus at 2.30 am the next day (leaving my family in JB) and arrive at his house at 9 am. By 12.30 pm I managed to repair the piping problem and I went back to JB."

– Kumar, Contractor
Nazril emphasised how in his 11 years of serving as a police officer, there were times where he missed appointments but he acknowledged that working during public holidays is a sacrifice he has to make.
But, fret not! Nawal and Catherine gave some helpful tips when it comes to avoiding the clash of appointments and work; planning ahead of time and informing the company beforehand. (But, this only applies if you aren't working a standby-kinda job like Nazril and Kumar).
So… the big question is… do they mind working while everyone else is resting?
Most of us would refuse to work on public holidays. Yet our interviewees insisted they would prefer to work!
"Some would prefer to work, some don't. Unless they're workaholic, then they'll work. But, it doesn't matter if it's a public holiday or not. If they feel like their work is fun and they enjoy doing it, then they'll work. But if they don't enjoy their work, they'll stop and take a leave."
– Nawal, Supervisor
And it seemed like most of our interviewees enjoyed doing what they do regardless of what others have to say about their jobs and the sacrifices they have to make. They even shared some of their best (and worse) things about their jobs with us;
"Skills. Everyone has to start of working in the kitchen (Back of House) then either progress to waiter/cashier (Front of House) or further into more challenging stations in the kitchen. So with that, you get to sort of know your strengths, whether to deal with customers, marketing, or kitchen management, etc. Learnt a lot from myBurgerLab."

– Catherine on the best thing about her job

"Accidents at work. For example, there was one time where we were fixing a ceiling but one of my workers accidentally dropped a hammer while he was on the stairs and it hit the tempered glass of the shower door. It broke and I had to pay RM 3, 000 instead of the normal price RM 1, 000 as compensation."

– Kumar on the worse thing about his job
But, if they get to take a day off during public holidays, they would spend their holidays with family at home!
"If I get a day off, I would go on a one day outing with my family to Malacca (I work in Port Dickson) to eat and lepak-lepak. It's nearby anyway haha!"

– Asri, Chef
And while most have the privilege of choice when it comes to jobs, some cannot be so picky about the jobs they get.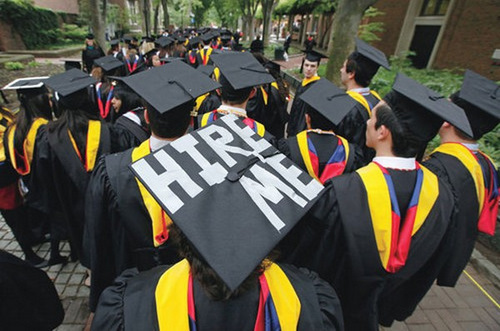 Earlier this year, Malaysian Employers Federation (MEF) executive director, Shamsuddin Bardan mentioned how 2018 will be a tough year for job seekers as not only it will be hard to land on a job but to secure one too. He explained that the competitiveness to get a job varies between sectors and it also depends on whether locals would want the jobs offered as most positions available are low-skilled positions in services and manufacturing sectors.
So, let's be thankful with the jobs we have, the holidays we get, and appreciate those who are willing to sacrifice their holidays to go to work.
"Now Malaysia very difficult to find a job. Because they take more foreign people. In the future, definitely very difficult for low standard people (low income people) to get a job."

– Michael, Guard
Happy Labour Day, ugaiz!