First there was Harlem Shake…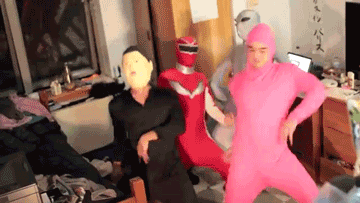 Then there was the Gangnam Style…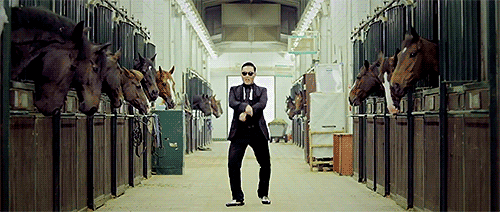 And now we have the Nae Nae.
So many cool dance trends, ugaiz! But with Malaysia Day coming up this Wednesday, we decided to highlight something a little closer to home. Now, we don't need to repeat what everyone is saying – we're a blend of various cultures and that's what makes Malaysia, Malaysia. We know it, you know it 🙂 But there is a growing concern among heritage lovers: are our cultures losing its place, even at home?
Renowned historian Prof Datin Paduka Datuk Dr. Hajjah Ramlah concurs:
"Day by day, we are drifting away from our traditional cultures because of the impression that Malaysian cultures do not suit today's world." – Prof Datin Paduka Datuk Dr. Hajjah Ramlah, Malaysian Digest
So in the lead-up to September 16, we figured it would be pretty cool to highlight some of these unique, cultural dances that we may have forgotten about… just so we urbanites don't lose touch of our heritage 🙂
1. Ulek Mayang
First off, this is a Malay ritualistic dance. It may sound very Indonesian, but it actually originated in Terengganu as worship to the spirits of the sea.
The dance is always accompanied by a song (of the same name), and an orchestra usually with drums, gong, violin, and accordion. Dancers will be holding mayang pinang (English: nut clusters) and shaking them coz nut clusters are believed to invoke spirits. We Googled nut clusters and this is what it looks like:
So, the story goes that a sea-princess fell in love with a fisherman and she kidnapped his soul, leaving his body unconscious. The fisherman's friends then hired a bomoh to heal him, but when they started the ritual, the princess appeared with 5 of her sisters. They fought until the 7th, eldest princess appeared to put a stop to it. She says: "Let those from the sea to return to the sea, and those from the land to return to the land." The grateful bomoh and the fisherman's friends offered up coloured rice to her. The End!
If you think the story is strange, here's something stranger… some people believe the song is HAUNTED because it gives chills, especially when performed during sunset by the beach. Something happened in 2013 and 50 people experience hysteria after an Ulek Mayang performance, Sinar Harian reported.
The Ulek Mayang song has also been covered by Ella in a rock version, and Cromok, a Malaysian thrash metal band in instrumental versions. We didn't find any news that these guys experienced hysteria too. Guess it only works if you perform it during sunset by the beach?
How to dance: Get your friends to play each character (1 for the fisherman, 1 for the princess, and so on). Give a stalk of mayang pinang (nut clusters) to the bomoh character. If you're playing the princess, make circular motions with your hand while your fingers form the universal 'OK' sign. But… errr… maybe don't perform it during sunset at the beach. 
2. Magunatip
Fuyoh, who needs leg day at the gym when you can dance like that!
Magunatip is just one of the many unique performances found here, that we probably won't recognise by its name. It it involves bamboo hopping… yep, it is the dance that would proobbbbably hurt your ankles if you're not fast enough to avoid the snapping bamboos.
Practiced by men and women of the Kwijau community in Keningau, Sabah, the dance has strong influences from the Philippines. The instruments used for this dance are bamboo poles and also gongs to create a rhythm. If you think you can pull it off, watch out, coz the tempo gets faster as you go along! But honestly, how many of us Malaysians can say we've tried this dance before?
How to dance: Get at least 2 friends to hold the ends of 4 bamboo poles. Stand beside the poles. When the music starts, get ready to hop in and out – FAST! 
3. Bahratayam Bharatnyam Bharatanatyam
Yes, it's difficult for us to spell and pronounce! But we find that it helps when we separate the syllables like this… bha-ra-ta-nat-yam.
Being the OLDEST of all classical dances from India, bharatanatyam came from the temples of Tamil Nadu at the beginning of the common era. Known for its graceful moves, expression and statuesque poses, the dance has spiritual symbolism to it and is usually accompanied by carnatic vocals and music.
Interestingly, bharatanatyam isn't just any traditional dance. As Selangor exco member Dr. Xavier Jayakumar put it:
"This dance is also mythical and historical, it conveys moral values and lessons that help shape the students' character." – Dr. Xavier, The Star
But can you believe that at one point, not many Malaysians knew what bharatanatyam was?? Indira Manickam who studied the art in India itself, started the Tanjai Kamala Indira Dance School (TKI) in 1966, in Sentul.
"We really wanted to teach because at that time there weren't many who knew what Bharatanatyam was. Not many knew the difference between Bharatanatyam and an ordinary dance. They just couldn't differentiate them," she said. Phew, good thing the dance didn't die out in Malaysia altogether!
How to dance: While you follow the steps shown in the video, you can also use some of the hand movements as shown in the chart below. Actually, better yet, just register for classes so you won't get it wrong.
4. Ghazal
Ghazal is actually in the form of a poem, but when performed it sounds like singing. To know more about its structure, read here. The most common theme used in Ghazal is love, now who wouldn't love that right? 😀 It's the unconditional and superior kinda love – usually portrayed as being able to complete a person.
Kilauan intan berkelip-kelip di langit tinggi
Dan cahaya menari-nari di langit biru
Tidaklah dapat menenangkan perasaanku
Yang rindukan kehadiran kasih – sung by M. Nasir & Jamal Abdillah
As for its origins, Ghazal is pretty ancient, coming about in the 7th-century Arabia, according to Poets.org. It's influence spread far and wide, to Persia, India, Pakisatan, and get this… Germany! There are even Ghazals in English too, and of course, in BM.
So how was Ghazal brought to Malaysia? According to Tourism Malaysia, it was Persian and Middle Eastern traders who introduced us to a dose of poetic culture. Hooray, for international trade!
How to perform: Gather your friends and compose something really epic. Each one gets to play an instrument – gambus, guitar, maracas, violin, gendang, etc. and sing it out.
5. Bhangra
WE. LOVE. THIS ONE. (In particular la, cos somehow even we non-Punjabis find ourselves moving our bodies whenever we hear it.)
Ugaiz would surely have heard this one, right, right? Bhangra is a dance from the Majha area of the Punjab region in India. The term "bhangra" itself actually refers to various dance types like Jhumar, Luddi, Giddha, and others. But unlike most traditional dances, bhangra has really evolved to include a lot of modern dance elements. For example, there's the free form bhangra.
Why do we feel like dancing along whenever bhangra comes on? Well, it's probably coz of the energetic, upbeat music. It's hard not to wanna tap your foot to the beat. This is exactly what some bhangra dancers have said:
"The music, the moves, everything… Bhangra is so much fun and very energetic." – T. Yogeswaran, member of the Malaysian Punjabi Bhangra group, The Star
How to perform: Gather your homies together, put on some traditional Bhangra music (like this one) and let loose. Bhangra involves some pretty heavy jumping, so get ready! (Check out two energetic angmohs dancing to Bhangra here!) 
6. Inai
To perform the Inai, you're gonna need a veeery bendy body. One thing that stood out when we watched a video of it was the elaborate hand movements… and the bending over backwards… and the backwards crab-walking… and the backwards hanging-on-a-stick! Nvm, just watch the video. It's fascinating!
Inai was initially a court dance, performed during royal weddings by ladies-in-waiting (inang), especially during the inai (henna) application ceremony. (Which explains it's name.) According to this website, Inai dancers these days do a special backbend to pick up money (given by the audience) using their mouths. But the National Department for Culture and Arts stated that it was performed during the berkhatan (circumcision) cemerony at the palace.
There are 3 types of the dance, some of which involve male dancers too, but the sad thing is, like other traditional Malay dances, Inai is facing extinction. 🙁
How to perform: Perform some complex hand movements in a circular position (like in the video) and combine that with silat and acrobatic moves. Try bending backwards as much as you can, but don't force it if you can't take it! 
More unique performances this coming Malaysia Day!
It just amazes us what a wide range of culture Malaysia has, wherever they may have originated. They became such a big part of life and society in older times, so we should do our best to preserve it too. Let's not be the generation to hilang identiti, k!  😉
Actually there's a way to keep them alive. And we urbanites also don't have to be clueless for long. With Malaysia Day coming up on Wednesday, we found some exciting events happening around KL…. like this one:
In case you didn't know, Malaysiaku Celebrations is a community event which began in 2010 and has since celebrated every Malaysia Day with performances, food and craft stalls, talks, exhibitions and tons more.We had a chat with its organiser Ed Soo about the event which is happening from 12-16 Sept this year. He's really excited to celebrate Malaysia's birthday with other Malaysians from all walks of life.
"They can learn more about the diverse cultures in Malaysia. They will also have a lot of fun." – Ed, in an email to CILISOS
If you're thinking, "aiya just Google lah", it's SOOO NOT the same thing. At this event, you'll get to watch some of these unique dances we mentioned first hand. Ghazal, bharatanatyam, bhangra and inai are definitely on the program and it's up close and personal.
Not to mention, there's gonna be a 'Road to Malaysia' tweet exhibition, which imagines Tunku tweeting from 1957-63. How will our first PM impart his words of wisdom in 140 characters…?
What also touched our hearts was the motivation for Ed to do this:
"I find that increasingly, Malaysians don't know each other anymore. Students go to predominantly mono-racial schools, the public sector is predominantly Malay, people mix in their own social groups (e.g. people don't go to the padang to play football, but to private gyms – so they don't mix with people of all social strata), communities are gated and guarded, etc.

This is partly the effects of urbanisation, and also the effect of various government policies. I think it is important for us to start learning more about, understanding, appreciating, respecting and celebrating each other's cultures, so we can live harmoniously together in this country." – Ed
And y'know, it made us realise how much Malaysia needs this right now.