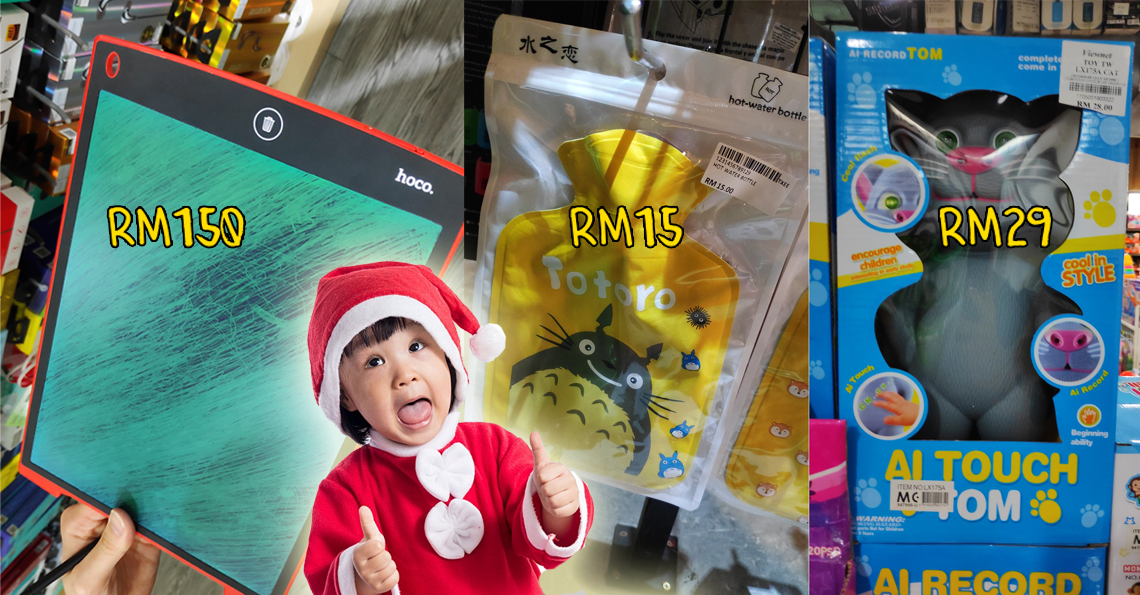 Wooooo! Xmas is cominggg! Together with the fake snow, fake Santas, real friends and really nice dinners comes one other thing.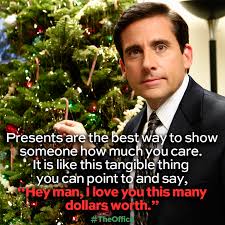 Whether it's for your family, or an office Secret Santa program, the hardest part is thinking of what to get. Thankfully, we did the work for you! If there's one place that you have an ABUNDANT options of quirky, and sometimes useful gifts, it's right here at Plaza Low Yat!
And Christmas is the perfect time too, since they'll be having their Malaysia Year End Sale from 7th December 2018 to 6th January 2019, with lotsa giveaways and events like
Every RM100 earns a stamp, with RM20 in vouchers for every 5 stamps, and an exclusive  EllaElla Penguin with just 2 stamps
Christmas Giveaways with Santa and his Santarinas walking about
Christmas dance performances and….
The ultimate Xmas bonus – FREE GIFT WRAPPING OMG!
Need more reasons to go? Well how about a crazy amount of discounts and offers in all the shops? Well we saved you the time – we combed through all 5 floors of goodies, and come up with some ideas of what to get.
1. Let's start with the weird and affordable – An AI Cat, Totoro Whoopee Cushion and Zodiac USB cables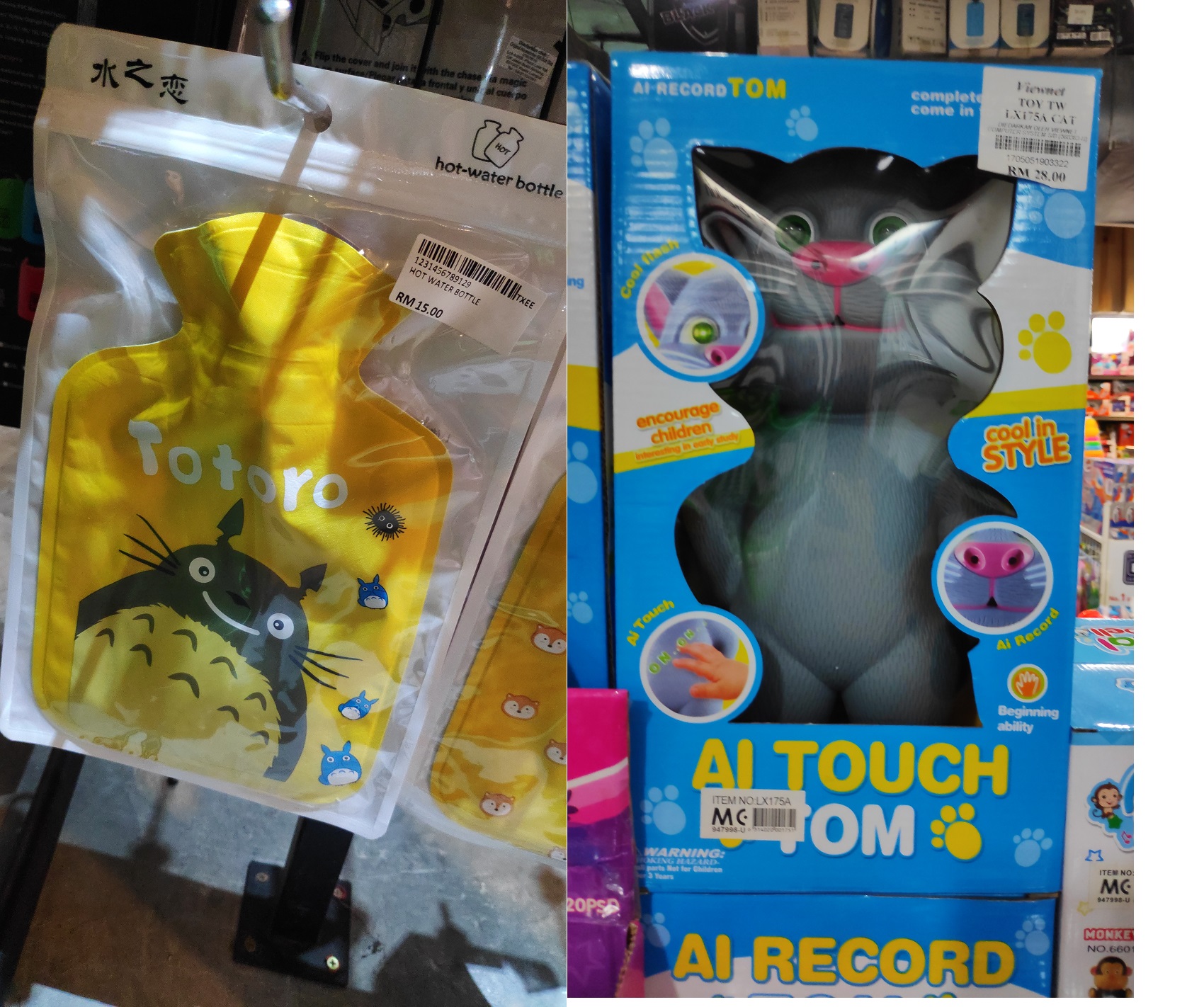 Yep on the left, we have what's called a hot water bottle, but looks like Totoro (RM15) will be getting naughty on yo butt, and an AI Cat (RM28)that er… can learn when touched the right way, and has a camera to record your touches (not creepy at all). If you're not a cat lover, then why not buy a Year of the DOG Zodiac cable for just RM40?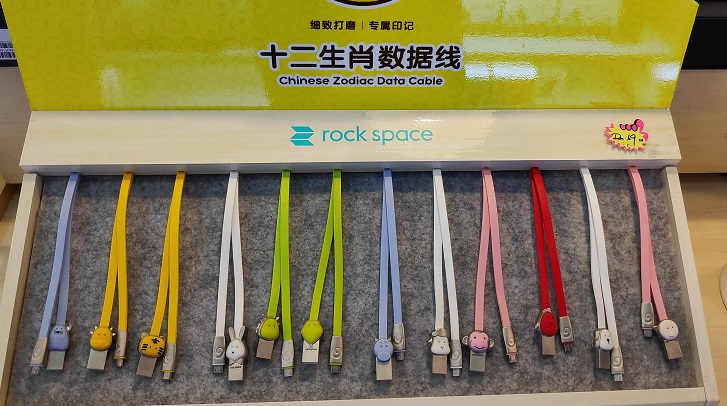 Or if animals aren't your thing, how about something to truly harness the power of the dark side (RM100)?
2. If  you prefer the cheap and practical, how about a USB numpad or something to find your housekeys?
If you know people who do alot of claims, you'll know that the lack of a numpad on the laptop is a SERIOUS ISSUE, which is where this nice USB Numpad (RM19) comes in. That same person (yes, we're thinking of SOSBOS) also frequently loses his keys… so this nifty device on the right (RM129) actually has a Bluetooth locator, and can ring an alarm to help you find them.
Oh, and if you ever balk at roaming rates overseas, this might not be a bad investment either. RM150 will get you these two walkie talkies with a 5km radius… with a 6 month warranty!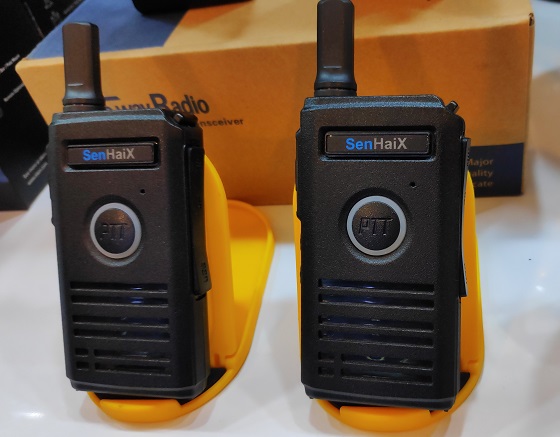 3. For the kids, how about a futuristic etch-a-sketch, or a… RM150 Android tablet!?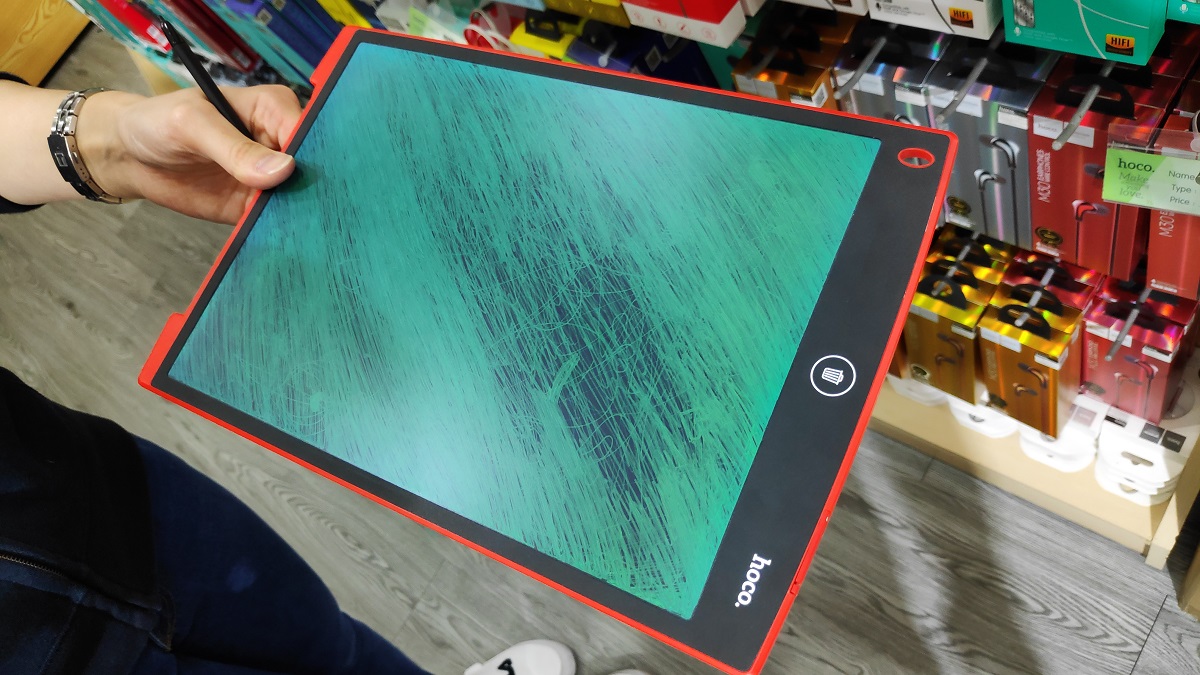 This baby really caught our eye. In case you're wondering, an Etch-a-Sketch is a childhood toy that allows kids to draw in like Super-mario resolutions. This new version from Hoco actually lets you draw with SUPER high resolution, and a pressure-sensitive plate, so it can actually sense how hard you're pressing. In case you're wondering, no it doesn't require power to draw, only to erase the sheet, so a small battery can last you YEARS.
If that's too much effort for your kids (tsktsk), then we saw this amazing bargain… an RM150 tablet!

HOMG! For any parent hoping for some quiet time, this is probably the cheapest option in the world! These babies run stock-Android (good enough for YouTubing Upin & Ipin for sure), and even come with cameras! And in case you're worried about the reliability, they also come with 3 years warranty! That's more than Apple wei.
4. For the unique: a custom T-shirt or Tote bag within one hour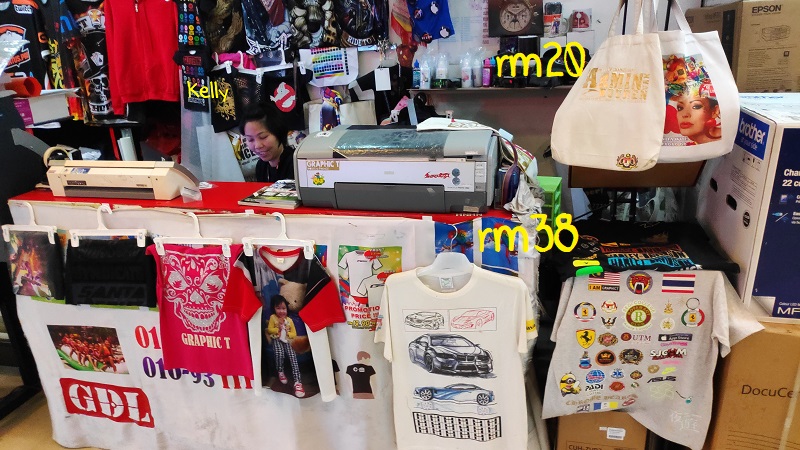 We also saw a very affordable (and fast) custom print shop, where you can get your very own design printed on a custom cotton t-shirt (RM38) or tote bag (RM20) in "1 hour or longer, depending on how busy I am lo". The very friendly girl at the counter, Kelly, told us that gloss and other cool printing options are available as well 🙂
5. For yourself: How about a RM2500 Macbook Air!?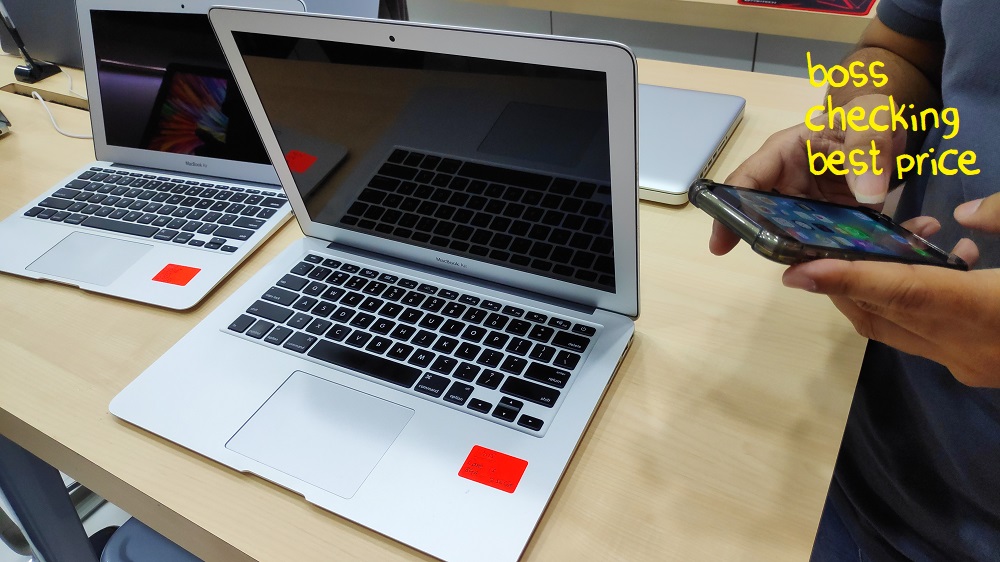 As you can imagine from Malaysia's oldest IT mall, there are also a whole bunch of tech stuff around, like laptops n stuff, many of which are refurbished. The Macbook Air up there is a 2015 model, going for just RM2500! That's almost half the price of a brand new one! If you're willing to consider other brands, prices can drop to under RM1000!
For around the same price, you can even get a top of the line gaming PC! If you're willing to spend more, then things get weirder… like all these liquid cooling solutions that help you overclock your processor faster.
And that's not even the end of it
OMG there's so much stuff we didn't cover in this article, like RM5 mouses, USB cables in jars, every possible permutation of mobile phone casing, powerbank and bluetooth speakers, and even RM69 JBL headphones.
Also, they'll be having numerous Share'n'Win contests on their Facebook. In fact, there's one for the new Oppo F9 right now!
Honestly, it's hard to imaging you won't find something suitable for your loved ones this Christmas, and even something for yourself (if you're lucky, even for FREE – Like an EllaElla umbrella!). So let us know what you get.