In recent news, the Auditor-General (AG) Report revealed some issues that caught MACC's attention, and one of it was the alleged mismanagement of the Socio-Economic Development of the Indian Community (SEDIC) Unit under the Prime Minister's Office. RM203.89 million in grants were allegedly MISMANAGED to the point that we have no clue where a huge chunk of the money went. This is why we need to bring in the MIB.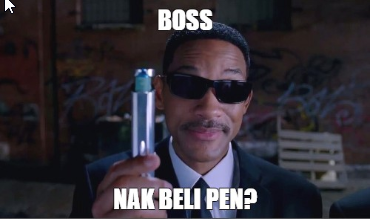 Not that one. The Malaysian Indian Blueprint, was established in 2017 to recognise and address the Indian plight and one way to serve MIB's purpose is through SEDIC, whose role is actually to provide grants to NGOs to run development programmes for Malaysian Indians. 
Budget 2018: Key Highlights of Special Indian Initiatives by the Government.
To download your copy, please head over to our website.https://t.co/7twdWu1mgN#malaysianindianblueprint #mib pic.twitter.com/ZtDolwQobH

— SEDIC (@mysedic) November 14, 2017
But it turns out that the money was allegedly not all used for the Indian community! MIC Youth lodged a report with the MACC to apparently jump the gun and prove that it's corruption-free and not involved with the SEDIC issue "before it is politicised by Pakatan Harapan without basis and facts". Meanwhile, PKR Youth urged for an investigation on Najib's involvement in this issue, since Najib was the one who opened SEDIC in 2014.
But both parties seem to see eye-to-eye about one thing: must do an investigation.
"If it's true that there were elements of money swindling as reported, MIC Youth urges the Malaysian Anti-Corruption Commission (MACC) to take the necessary legal action on anyone involved." – MIC Youth chief R. Thinalan told Malay Mail.

"We urge the MACC and the police to probe all those who were directly and indirectly involved, including the ex-minister and ex-deputy minister named in the report." – said PKR Youth vice-president Thiban Subramaniam.
So, while MACC looks into this issue, we look at some of the report's allegations about SEDIC…
1. "The NGO's leader was a special officer to a minister."
We can't be completely sure what the name of this NGO is but a report by FMT states that this particular NGO requested for funds for a programme called 'Community Transformation Programme'. The name sounds very professional, maybe because it was 'aimed at improving the quality of living for poor Indians' but, it seems that the programme was never conducted!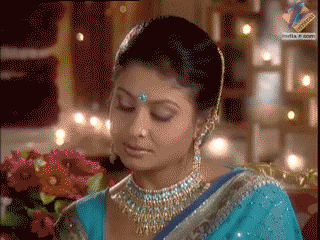 The NGO reportedly paid RM500k to a printing company and a different group to conduct the programme. This was not the only occurrence tho; they are just one of seven NGOs who received a total of RM6.73 million for outreach projects. However, many of these projects were allegedly not followed up on and their outcomes could not be proven as fruitful.
"The NGO's leader was a special officer to a minister." – said Auditor-General Nik Azman.
As for which former minister was involved, we know this particular programme was apparently carried out on behalf of the Health Minister and a deputy minister in the Prime Minister's Office. The Health Minister at that time (2013-2018) was Subramaniam Sathasivam, who was also the MIC President (2015-2018). Correlation does not mean causation tho, so it's yet to be determined if Subramaniam was involved in the incident.
2. Many programmes never submitted conclusion reports
There were around 20 NGOs who filed for 23 programmes worth RM10.77 million in 2014. This amount might not seem too alarming for so many programmes, some of which were seemingly implemented judging on SEDIC's Twitter newsfeed. But the usage of this money was allegedly not submitted to the National Audit Department.
Even though SEDIC claimed that these programmes were monitored, the NGOs are still required to submit a written report to the National Audit Department once their programmes are completed. These reports however were allegedly not submitted. SEDIC too was apparently unable to prove how the money was allocated. Whether they were appropriately spent or not, we may never know.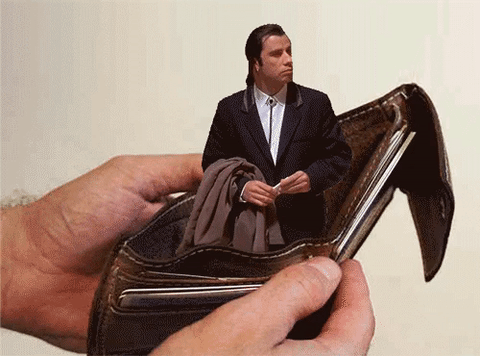 See, there was no database to monitor grant spending (why they didn't simply Google a programme, we can't say). As such SEDIC couldn't manage all the programmes properly, so outcome can't be evaluated. SOP to guide implementation of the programmes also don't have. Thus, there's the claim that SEDIC allegedly had poor administration with terrible supervision.
"I had an initial look at some papers that were given to me. It is shocking that many NGOs have been given funds to conduct various activities that we have never heard before. I have been working with the grassroots people but I have never heard of such activities being carried out." – Waytha Moorthy said about the allegations.
3. NGOs which weren't qualified still received lots of money from SEDIC
49 unqualified NGOs, to be exact, were given RM18.91 million. Yes, there were criteria to follow to ensure the money is being used wisely. Unfortunately no, this outline was apparently not always followed. When there is no particular way to monitor grant distribution (refer to previous point), there seems to always be loopholes for people to make use of.
As for the criteria, there are actually 2 sets of criteria: One for receiving the grant money in the first place, and another for determining how much an NGO will receive.
A) The five standards for receiving the grant money are:
A niche in its purpose.
Expertise required to educate people.
A minimum capacity of people they wish to reach.
Good track record.
How widespread the programme is (extra points if they focus outside the Klang Valley).
B) The four conditions for how much an NGO will get:
Type of programme.
Number of participants.
Duration of programme.
Type of aid given.
If that's not strict enough, SEDIC initially made it harder by requesting participants to submit their proposals BY HAND!
Closing date for the submission of proposals will be on the 11 April 2016. Applicants are required to hand in by hand to SEDIC's office.

— SEDIC (@mysedic) March 11, 2016
With these rules, there should be details on all NGOs who were given grants. Not on the 49 unqualified NGOs tho. We could only find a Tweet posted in 2016 with details on the '379 NGOs who received SEDIC's funding', but there was no full list on the Tweet, unless you use a web archive to find the full list for the year 2015 instead (and of course, SEDIC denied everything back then).
Every time we tried to search for more details on these NGOs, we're faced by one major obstacle: no more sedic.my. It's gone! Amount allocated for each NGO also don't have. #potongstim
Seriously, every. single. time. Even myhope.my also cannot. But, oh, this small mention got lah.
YAB PM also announces funding of RM100 mil for TEKUN, RM50 mil to aid Indian SME entrepreneurs & aids for maintenance & repair of SJKTs.

— SEDIC (@mysedic) November 5, 2015
And we did come across a SEDIC sponsored ad. And, if you want, you can still access sedic.my through a web archive.
4. Oh um… and of course, Najib
So according to a few articles we found, SEDIC was originally formed under something called the CCIC, or the Cabinet Committee for Indian Community. We tried to find a site or org chart, but couldn't find any… although again, a few sites have pointed to the chairman as you know who…. 
The CCIC studies problems faced by the Malaysian Indian community and raises them to the relevant parties. This also means that the committee can identify which programmes are necessary and which are useless.
Najib actually presented the CCIC 10 year action plan in 2016. Here was his quote then.
"What we are presenting is not just empty talk, political rhetoric or 'vetti pecchu' ('empty chatter' in Tamil), but 'nijjam' (fact)." – Najib in 2016 about the CCIC's 10 year action plan, FMT
#justsaying
5. Some NGOs also allegedly didn't return the extra funds
If the other points didn't trigger you, this one might. Just like some of us who don't bother owing back money to our friends, the NGOs are also allegedly guilty of the same thing. Funnily, even the head of SEDIC said that the NGOs have to return the cash.
"If the NGOs do not abide by the MoU, they would have to refund the money that was funded to them." – said NS Rajendran, head of SEDIC.
Now, some may say small amount is okay, but the extra funds amount to RM2.86 million. Imagine what we could do with RM2.86 million.
With all these said…
Will the Indian community get better help with the new government?
Setting itself apart from SEDIC, MITRA (Malaysian Indian Transformation unit) is a revamped version of SEDIC under the current govt, and its head Waytha Moorthy has already proposed a separate and independent monitoring unit to aid in the evaluation and approval of grants, in hopes that this will reduce all the missing funds and reports.
MITRA has already disbursed RM30 million to fund developmental courses. These applications were processed online through its grant management system, an upgrade from SEDIC's manual reports. They have also started training schemes in areas of prevalent interest in the community.
Possibly, as suggested by the audit report, MITRA could improve further by updating their database and blacklisting the NGOs that misplaced their funds or did not implement their programmes. For the time being, the fact that this issue has been highlighted by the AG will be enough to ensure closer scrutiny of a much-needed fund for the needy.