In December 2018, Education Minister, Maszlee Malik, reportedly announced that the 1MDB scandal would be in Sejarah textbooks… soon!
"I will make sure that 1MDB and how some leaders robbed the nation will be included in the history books so that future generations will not make the same mistake," Dr Maszlee Malik, to The Star
On the flipside, there are also those like public intellectual and political commentator, Tang Ah Chai who is asking why some chapters in our Sejarah textbooks have been removed. According to his Facebook post, the chapters on the Japanese occupation between 1941-1945 were no longer included. *gasps*
When Tang's post went viral, MCA president, Datuk Seri Wee Ka Siong jumped into the bandwagon to express his disappointment towards the Education Ministry.
"It is very unbecoming of the Education Ministry to delete parts which were important milestones in the then Malaya which was invaded by Japan and also on the suffering faced by the people of Malaya then. I don't see any reason why the Ministry needs to delete or omit this part of history." – Wee told The Star.
The Education Ministry has since clarified that the chapters weren't omitted but have been rearranged. Wow… so easy to change history one ar!?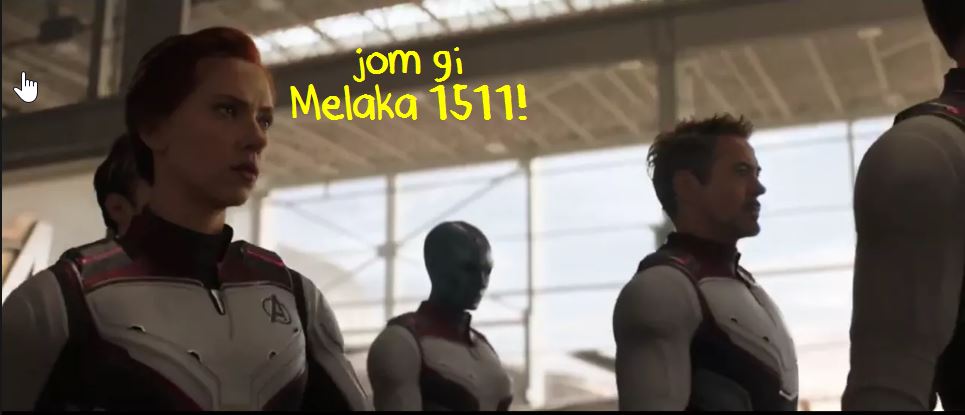 These two incidents made us wonder… ACTUALLY, how easy is it to change a content in our school textbooks?
It only takes 18 months to write, edit, approve, publish and print a Sejarah textbook
So yes, if Mazlee wanted 1MDB in textbooks, you can probably expect to see them in 2021. In fact, he has said that his ministry would be implementing new curriculum in that year! 
And that's surprisingly fast considering how publishing textbooks may require processes like researching, writing, editing, more editing, moreeeee editing, proofreading, approval, publishing and printing.*breathes*
However, according to former Deputy Director General of Education (Education Policy and Development) Ministry of Education, Datuk Seri Khairil Awang, publishing textbook only involves processes like:
Writing

a draft 

Editing

draft

Completing

manuscript so that it is ready

to be published

Distributing

the real manuscript to schools
So yea, apparently, textbook writers didn't have to do much research to write textbooks because, according to Khairil, textbook writers only had to write content in textbooks based on a document called the Standard Curriculum and Assessment Document (DSKP). 
"DSKP is a document that determines the standard of the content, learning and achievement that needs to be in textbooks. The document is drafted by panels under the Curriculum Development Division and approved by the National Curriculum Committee." – Excerpt from Utusan, translated from BM.
So, it's pretty much a guideline for textbook writers la. You can check some of the DSKP for primary schools here and secondary schools here.
These documents are reportedly drafted by the ministry to avoid confusion and factual errors in the content of the textbooks. So, yes, the content in our Sejarah textbook is somewhat regulated by the govt… in a way.
But besides DSKP, Khairil also added that Sejarah textbooks are also written based on information gathered from sources from the National Museum, National Archive, Malaysia's History Societies and books from local and international authors.
"The Ministry of Education also elects six consultants from various races and field of history such as prehistory, Malaysia's history, Sabah's history, Sarawak's history, Southeast Asia and sociology history to ensure that each source of history is valid." – Excerpt from Utusan, translated from BM.
So why did it take 5 YEARS to revise the latest Sejarah textbook!?
Actually, textbooks in general would only be updated when there is any update on the curriculum (the DSKP). So, we might be having new textbooks considering there'll be a new curriculum that will be implemented in 2021. But what about Maszlee's plans to include 1MDB in Sejarah textbooks?
Apparently, the ministry cannot simply change the content in Sejarah textbooks la. Khairil mentioned that the process to revise Sejarah textbooks are made carefully several times in several stages.
"The Ministry of Education has a History Subject Work Improvement Committee that will convene at least twice a year. It also has experts for the History curriculum that are elected by the ministry." – Khairil to Utusan, translated from BM.
So far, Khairil mentioned that the Sejarah textbook has been revised from thematic to chronological order from Form One to Five. But the curriculum has been reportedly revised sometime in 2017 too! And the latest Sejarah textbook, which created the whole hoo-haa that we mentioned earlier in the intro, have been used since last year.
However, unlike the duration taken to publish the Sejarah textbook, the ministry took more than a year and a half to revise it! FIVE years to be exact!! 
"The 2017 revision started back in 2012 involving history experts, university lecturers, history subject teachers and curriculum officers from the History Subject Improvement Working Committee" – MOE to Malay Mail.
The ministry reportedly clarified that the changes took some time because it has been carried out in several phases.
Having said that…
Rewriting history shouldn't be easy
Actually, the topic of rewriting the Sejarah textbook has been ongoing for quite some time. Historians like the late Professor Khoo Kay Kim and forums have been calling the Education Ministry to rewrite the Sejarah textbook to include a different point of view in the Malaysian history such as highlighting the communist (based on their point of views), how Hang Tuah isn't really Malay and even the story of Enrique the black!
You might have heard the term before that "History is written by the victors."… which is why Maszlee's alleged proposal to include 1MDB in future Sejarah textbooks was heavily criticised since it may look as if he was trying to politicise the whole topic. However, he had later clarified that his statement was taken out of context by the media (yet again). 
Regardless, it's probably best to wait till after 1MDB trials are over… just to make sure they won't need another re-write in 2022.  For the time being, there are some rewrites that we can all agree are well-justified.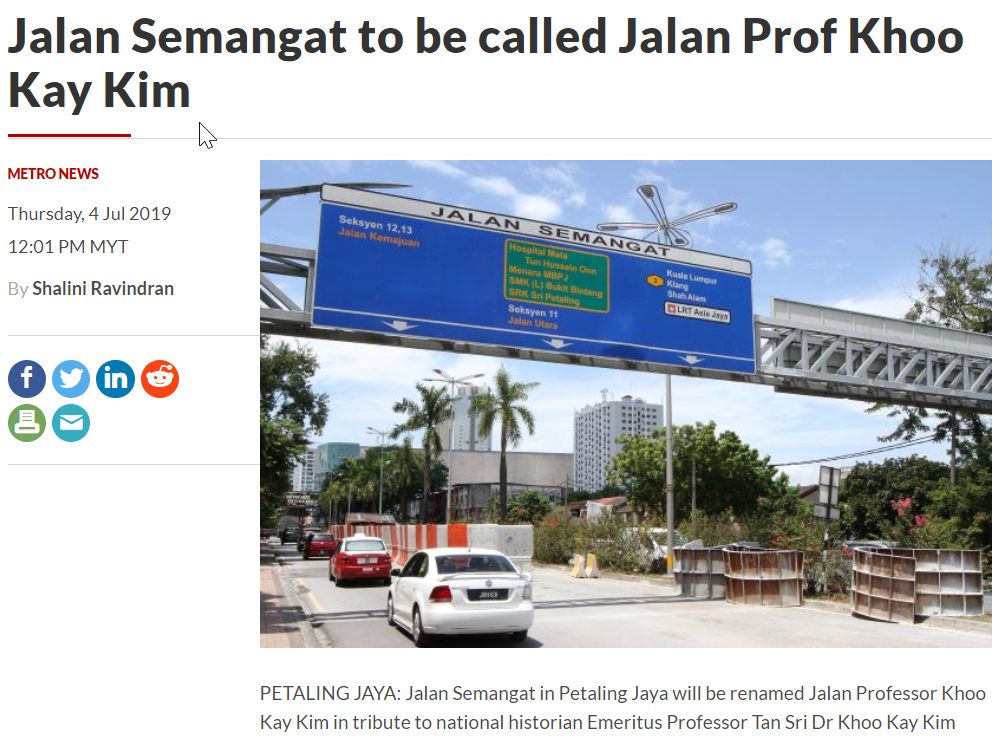 Interested in history OUTSIDE of our textbooks? Follow us on Hari Ini Dalam Sejarah Facebook Group 😉