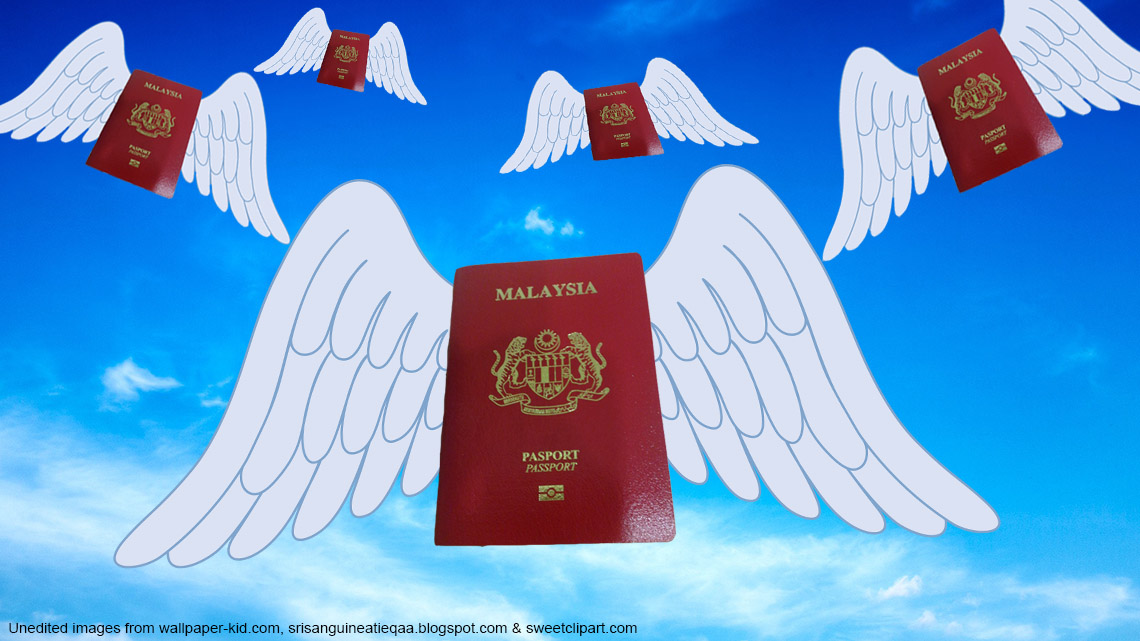 So as you probably know by now, a sex blogger and a political activist got their passports revoked by the Home Ministry on December 8th. While it might seem like a big thing, many of us might have forgotten (or not known about) how more than 6,500 Malaysians ALMOST got their passports revoked last year.
You should be pretty familiar with sex blogger Alvin Tan by now, but the political activist is Ali Abd Jalil who is currently facing eight charges (!!!) of sedition for insulting the monarchy on his Facebook page. While they're both in trouble for different reasons – Ali for poking at Malaysia's system of monarchy and Alvin for poking at…um, women – what they do have in common though is that they both fled overseas seeking political asylum.
Anyway, long story short, Home Minister Datuk Seri Ahmad Zahid Hamidi mentioned that Putrajaya was considering revoking Alvin's passport after his Facebook post condemning the Sultan (with some link love to Ali Abd Jalil).
Alvin, of course almost immediately challenges him to do it.
And so they did.
What about the 6,564 Malaysians getting their passports revoked?
Last May (or 2013 depending on when you're reading this), Immigration director-general Datuk Alias Ahmad told Berita Harian that his department blacklisted 6,564 Malaysians overseas to have their passports revoked for "violating the laws of other countries, criminal activities, and participating in activities that tarnish Malaysia's image." While these "activities" weren't specified, the news came about not long after Bersih 3.0, where rallies were also staged by Malaysians in 35 other countries.
Datuk Alias Ahmad used the Passports Act of 1966 and Section 8 of the Immigration Act 1959/63 as basis for the revoking, but this was challenged by a bunch of lawyers including Datuk Ambiga; and Lim Guan Eng also pledged the services of DAP's lawyers to defend those on the blacklist.
If you clicked the links to check out the Acts cited, sorry, but Datuk Alias later claimed that he was misquoted by Berita Harian as the Acts cited totes weren't relevant. However, he maintained that the 1979 case of Loh Wai Kong v. Government of Malaysia still gave the government power over a person's passport. However, this was again disputed, with lawyers citing a 2009 Federal Court ruling that personal liberties under Article 5 of the Federal Constitution includes the right to a passport.
And as in many of these things, long story short – nothing happened.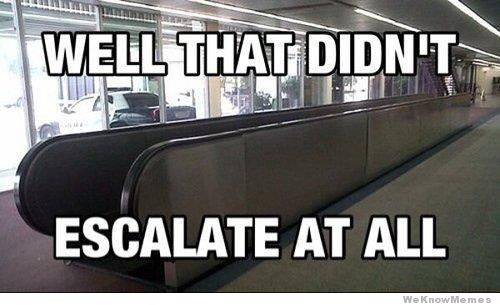 In recent times as well, there was one other instance in which a person got their passport revoked. Former HINDRAF Chairman P. Waythamoorthy/Waytha Moorthy (Same dude, different spelling) found out when he arrived in the UK that his passport was revoked. It was eventually returned to him though, along with a position in the Prime Minister's department which he quit less than a year later. And nothing happened.
What happens if your passport kena revoked?
Well, the good news first – getting your passport revoked isn't the same as getting your citizenship revoked, so unlike the British Overseas Citizens you're still a Malaysian citizen… just that you can't travel la.
Or can you? *Dun dun dunnnnnnn~* 
There are still two ways a person can travel without a passport:
UN Refugee Travel Document – This is a document that allows a refugee or stateless (no citizenship) person to travel without a passport or visa
Emergency Travel Document – Allows for return to Malaysia and can be applied for at the Malaysian embassy
But of course, these documents won't be easy to get, so don't start being careless with your passport just yet!
So wait, what does this mean for Alvin and Ali?
Well, for one thing, it seems that the revoking of their passports have only further strengthened their case to seek asylum, or at least Ali has directly said so (in a way we can screenshot anyways). Here's Alvin's statement.
We actually contacted Datuk Ambiga yesterday to ask her about the blacklist of the 6500 Malaysians, but she mentioned that she'll be busy in court today. This morning, we came across this article where the lawyers are again questioning the authority that Putrajaya has to revoke a citizen's passport. And we can assume that that's what she's busy with. We'll update this post when we get to speak to her, but Alvin and Ali might get to come back if the revoking of their passports is found to be unconstitutional; or if they apply for the special travel documents.
That is, IF they want to come back. 
Hmm… we wonder…..
Okay, maybe not la.