Anwar Ibrahim just launched a free online tuition website called PD Tuition (pdtuition.com) for school students from Standard One until Form Five, but it's ONLY for students from Port Dickson, Negeri Sembilan. The website is reportedly a collaborative effort between parents, teachers from schools in Port Dickson and NGOs, and it receives the support from the Education Ministry. This is apparently the second version of the programme (we'll explain more later) and it's called PD Tuition 2.0 programme.
How do they know they're from Port Dickson? Well students need to log in with their IC numbers to get access to those tuition videos, which is why we couldn't watch them :(. Fair lor, since Anwar is apparently paying for it from his own pocket. Having said that, Anwar has plans to spread it throughout Negeri Sembilan and even nationwide.
"If I have the funding capabilities, I will expand the free online tuition PDTuition.com programme throughout Negeri Sembilan and the country." – Anwar to Malaysiakini.
Waitamin, so is Port Dickson the only lucky district that gets free online tuition? Well, we did some searching and found out that HEY…. PERAK also got free online tuition!
But wait… Perak's tuition site is exactly the same as Port Dickson's!
As you can see from the screenshots above, they somewhat look similar to each other. From the layout to the features and even the spelling of Gooroo (probably a 'cool' way to say guru)! The only difference are some features like SPM rescue (last minute preparation module before SPM examination) and forums. So, in a way, Perak eTuition website is like the advanced version of PD Tuition.
Not only that, the syllabus and teachers are also pretty similar. Both websites are made available for students from Standard One until Form Five for national, SJKC and SJKTs. In fact, if you look through the profiles of the Gooroos, you'll find out that some of them probably teach the same subject for both sites. For instance, Sunny Yee, who teaches Physics and Add Maths, and Shaamala, who's a Mathematics and Geography teacher.
Actually, PD Tuition might've copypasta-ed Perak eTuition la because Perak was the first state to provide free online tuition website in Malaysia back in 2013. It had reportedly helped 400,000 students in Perak with their studies including those from the rural areas. And just like PD Tuition, this website is only made available for students in Perak.
When PD Tuition was first launched, there were a few issues with it la. Firstly, it was launched in October 2018 when the Port Dickson by-election was still ongoing. It was reportedly seen as an election offence, according to Bersih 2.0 executive director, Yap Swee Seng.
"Anwar committed another offence when he launched a free online tuition portal known as pdtuition.com, which is connected to Perak state government-linked tuition portal ezlearn2u.com." – Yap to NST.
But here's where it gets weird.  Some Internet users have pointed out how the PD Tuition website directs them to another website called ezlearn2u.my which is apparently the previous URL for… Perak eTuition!
On the same day the site was reportedly launched, Tentera Troll Kebangsaan Malaysia posted on Facebook with screenshots of the website. On the main page, was Anwar's photo because the website was allegedly sponsored by Anwar himself. Next to his photo, there was a 'Enter Now' button. According to that Facebook post, Tentera Troll Kebangsaan Malaysia claimed that it was directed to Perak eTuition's website after clicking the button. A Twitter user, @parisbmws, also pointed out the same thing.
And after Internet users pointed out what seems to be a glitch to the website, PD Tuition has been updated and it no longer directs users to Perak eTuition.
But PD Tuition isn't the only tuition website with this issue. Apparently, another online tuition website for Bentong students, which was launched by former Transport Minister Liow Tiong Lai for his constituency, would also direct students to ezlearn2u.my. However, at the time of writing, Bentong's online tuition's URL (bentongtuition.com) is not working.
Woah, freaky. How did this happen?? Apparently…
Both websites (and some other eTuition sites) have something to do with a guy named Sunny Yee
Although PD Tuition is a part of Anwar's campaign during the Port Dickson by-election, the man behind PD Tuition is actually Sunny Yee. This is probably because he was reportedly the one who initiated the online tuition plan.
Oddly enough, he was also reportedly the creator and content developer of Perak eTuition! But who is this guy anyway??
If his name rings a bell, then that's probably because you might have had tuition classes with him before. Sunny is the son of Yee Chee Leong, the owner of Yee's Tuition Centre at SS2, Petaling Jaya. He started tutoring students while waiting for his SPM results and later joined his father as a Physics and Add Maths teacher after graduating from Universiti Malaya with a Science degree.
Full disclosure: Our editor used to go SPM Maths tuition with him in SS2 (like in 1995)!
And with the emergence of the Internet, Sunny reportedly brought tuition classes to students by posting up videos of lessons online. Since we can't get access to PD Tuition and Perak eTuition (cos we're not students nor are we from any of those states/constituencies), we managed to find a sample of a video lesson by Sunny himself on YouTube:
Besides collaborating with state govt and Anwar, Sunny has also collaborated with The Star to produce The Star's eTuition programme. It covers all subjects from preschool to secondary school and it is made available for everyone, regardless of where they are, through dimsum (the video-on-demand platform, not the food).
But it's not just Sunny. Apparently, PD Tuition and Perak eTuition are managed by the same company called MyET Education Sdn Bhd. This is probably why both websites kinda look the same.
Besides the three dopplegangers of PD Tuition, Perak eTuition, and BentongTuition, we also found out that other states also have their own online tuition sites (that do NOT look the same):
So, if so many states in Malaysia can find resources to create online free courses for their students, and some of them are so identical… then
Wait, why can't the whole Malaysia have free online courses?
Considering the Internet penetration in Malaysia is now at 80%, with one of the highest social media engagements in the world, we should be having some form of internet education. As usual, our kiasu neighbouring country is ahead of us again, with the launch of the Singapore Student Learning Space (SLS) last year. Singaporean students will get to learn online by watching videos and participating in quizzes, among other things. Even Cambodia launched an e-learning program to reduce dropout rates earlier this year.
Actually, the Malaysian govt had implemented a somewhat similar programme called the 1BestariNet which was a collaboration with YTL Communications back in 2011. 1BestariNet is a platform that connected 10,000 schools in Malaysia for virtual learning but, unlike PD Tuition, it is also used for students to submit homework that are given by their school teachers online. Parents can also have access to check on their children's progress on the website too.
Sound too good to be true? Well that remains to be seen. The project is supposed to finish in 2025, but is currently under question by the Auditor General, with complaints about delays in installing internet services, the lack of a project committee, poor broadband access and the ministry's failure to properly research schools' needs.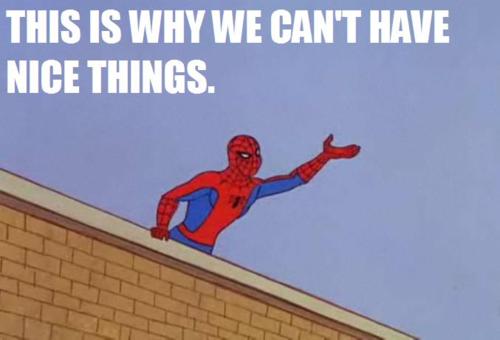 Public school teachers have also been lamenting over the lack of online learning platform and the insufficient or outdated equipment that are currently being used in their schools. SMK USJ 12 teacher, Shirley Tan claimed that the Internet connection and online learning platform in her school are quite slow and not user-friendly.
"In my school, I was surprised that the computers provided are at least 15 years old. They are very slow. Using these computers frustrates the students." – Shirley told The Star.
And Shirley's argument may be valid tho considering how the programme didn't achieve its objectives in providing high-speed 4G broadband to schools nationwide, at least according to the Audit General's Report on the programme. That means many students aren't benefiting from this programme. So, it probably make sense if the RM4 billion programme is discontinued.
The closest thing we have at the moment? We once wrote about a national free online tuition program called edunation.my that is fully-funded by the heroes at BAC Education Group. Amazingly, the program actually uses government school teachers, but tries to make the education much more interesting, and proves that the potential for Malaysia is clearly there.
The funny thing is that with all these similar sites like PerakTuition and PDTuition, Actually WHY CAN'T they just open these facilities to ALL Malaysian students?! Our only guess it that Malaysians might not be as limited by their potential, as much as their politics 🙁