If you're a driver in Malaysia, chances are, you've seen this.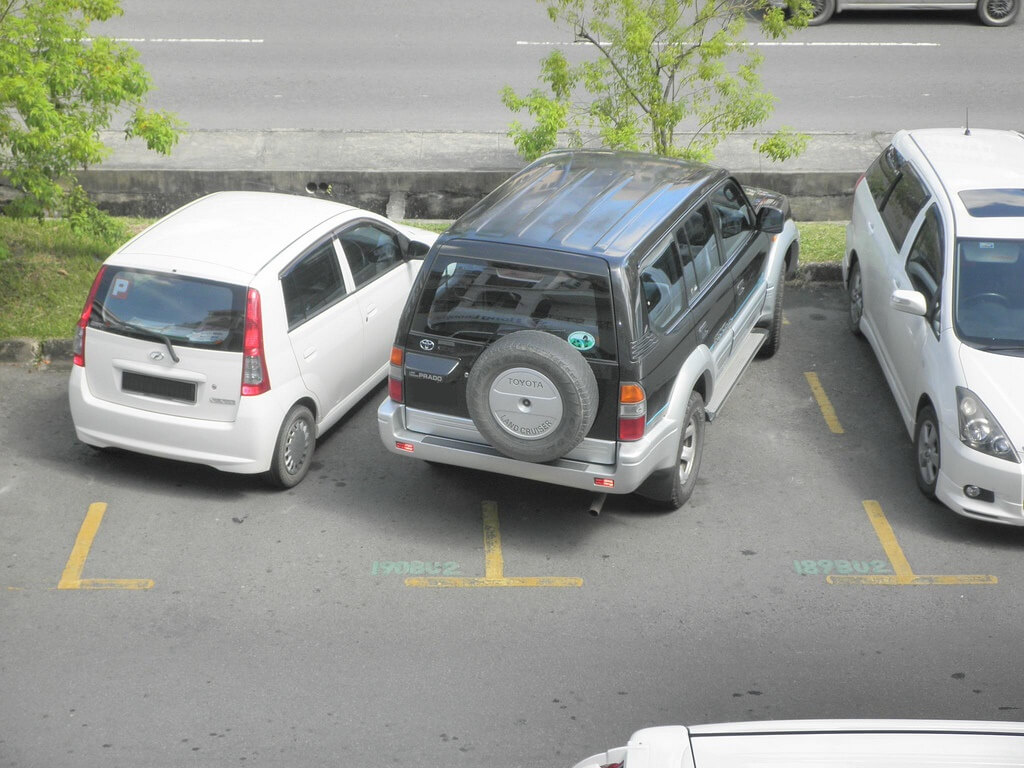 or this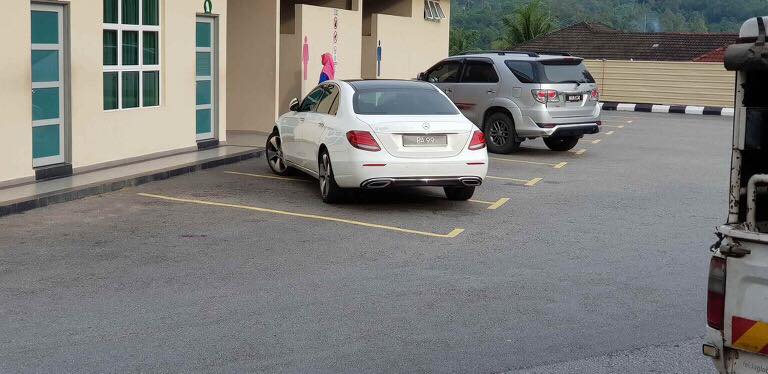 And maybe, eventually, this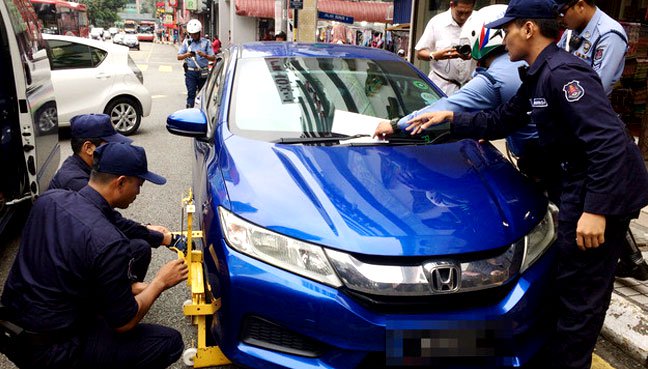 Dewan Bandaraya Kuala Lumpur (DBKL) has been clamping cars for decades. In fact, there have been several times personnel who clamp those cars got scolded or physically assaulted by motorists. There was a case where a lady actually attacked a DBKL personnel with a bat-like steering lock. Wahliao, so gangster one!
However, last 26th October, recently appointed KL mayor, Datuk Nor Hisham Ahmad Dahlan actually decided to suspend wheel-clamping in KL… and the alleged reason, was a bit weird.
"Apparently, the motorist, whose car was clamped, was seen berating the officer incessantly and the mayor, who witnessed the incident, was embarrassed by it. "The mayor said he felt he was the one being scolded by the resident, and the incident made DBKL look bad, so he decided to suspend clamping," the source said." – The Star, 26 Oct 2018.
While DBKL officials have yet to confirm the incident, one figure they did confirm was RM1 billion in outstanding DBKL summons (more on this later), is this really a good idea?
Well, DBKL currently has a KPI of clamping 1000 cars… a day. So…
It may make sense if your car kena clamp before.
A businessman, Daniel Foo, told The Star that he saw officers waiting around to clamp the cars of those who park to run a quick errand although the vehicles weren't blocking anyone. Another Malaysian who wrote to Aliran shared how personnel also clamp cars at non-designated areas and back lanes which is clearly a revenue-raising exercise and do not do much to reduce congestion.
"The week before Christmas, I saw as many as seven personnel clamping cars parked in the side roads behind Affin Bank in Jalan Telawi, Bangsar. But they completely avoided the double-parked cars in the main Telawi lanes, especially in front of the police beat near the food court." – Wishful Accountant to Aliran.
This may be caused by the KPI these personnel and officers have to meet which is to clamp 1,000 cars per day. OMG, that much?!
Managing Director of Vista Summonr Summerose, Datuk Nik Haidi Nik Mohamad, however, argued that his company only clamp an average of 915 vehicles per day. He also mentioned that the company won't be penalising its employees for not meeting KPI.
Nik Haidi also mentioned that this decision will not only affect at least 100 workers who would lose their jobs by November but how DBKL would have to compensate about RM80 million to the contractor which uses quite a lot of money on logistics, for instance. We'll explain more on this later.
And, obviously traffic offences will increase la. Imagine all those offenders freely doing as they wish. This was what happened when the previous mayor, Tan Sri Mohd Amin Nordin Abd Aziz, suspended wheel-clamping sometime in May. On the first day of suspension, people double parked at roads like Bangsar, TTDI and Sri Petaling like mad from 10am to 1.30pm!
But some Malaysians actually supported the mayor's decision to suspend wheel-clamping. They mentioned that towing is the best solution to reduce congestion in KL. A commentator on Facebook shared how clamping only worsen the traffic since the obstructing cars would still be there blocking the road. Well, even so…
Actually, it's not DBKL that's clamping your cars (!)
As it turns out… DBKL gave a contract to Yayasan Wilayah Persekutuan (YWP) to handle parking fees and wheel-clamp. However, YWP hired a private contractor, Vista Summerose for these purposes which uses quite a lot of money on logistics among other things.
However, the contract was reviewed sometime in May this year when the Members of Parliament (MP) in KL requested Mohd Amin to suspend wheel-clamping after meeting with parking operators a few days prior to the suspension. Oddly, the suspension didn't even last for a week cos traffic offences increased in just a day!
But when the MPs reviewed the contract, they found out some odd things about it. One of it was how the contract was given without an open tender. The 5+2 years contract was given to YWP in 2015. By right, the contract will end in 2022. Yikes!
Teresa Kok actually challenged DBKL's contract to YWP last year when there was a hike in the parking fees in KL. Initially, the court allowed Teresa Kok to challenge DBKL on how the contract was given to YWP. However, by the end of last year, the court dismissed this challenge and ordered Teresa Kok to pay RM5,000 to the mayor instead.
YWP was also reported to have received 5% of the parking revenue (cos they middleman mah) although Vista Summerose was the one doing the job. Apparently, the money was needed to fund the foundation.
Vista Summerose, on the contrary, pocket the most revenue out of clamping fees. It receives 65% out of this revenue to cover all operating costs including clamping equipment while DBKL receives 35% as net revenue. Wah… That may be a lot of revenue considering the cost of compound charged per offence according to the type of vehicle.
But that may not be the case. As mentioned in the beginning, there are more than RM1billion outstanding summons from various types of traffic offences since 2005! Up til this month, only RM8million summons from that amount has been paid. DBKL is currently working on getting Malaysians to pay back those summons.
And that's not all, guys. The foundation which was then headed by the Federal Territories Minister, Datuk Seri Tengku Adnan Tengku Mansor have no specialties in parking, wheel-clamp or even cars, in general. We've checked the foundation's website to find out that it provides services and aids in education and socioeconomics for the poor people in Federal Territories.
If the name Yayasan Wilayah Persekutuan sounds familiar, that's probably cos they don't just do parking clamps, but OMG property also! And the circumstances were no less controversial, with YWP selling off plots of 'nature reserve' land during the Taman Rimba fiasco last year. The names of the YWP directors were also quite familiar – Tengku Adnan (ex-FT Minister) and Mohd Amin (KL Mayor at the time).
But YWP might be losing some biznes soon cos…
DBKL is taking over all those wheel-clamping jobs
Nor Hisham's initial decision to suspend wheel-clamp was scrutinised by Kepong MP, Lim Lip Eng who claimed that the mayor may have made the worse decision ever. This is so cos Lim believed that the suspension isn't exactly the solution for the contract issue.
But DBKL recently decided to take over the operation of wheel-clamping from Vista Summerose. The mayor actually mentioned that the legal department in DBKL will be reviewing the contract with Vista Summerose.
And our Mayor isn't exactly a n00b at this either. In his previous life, he was the president of Majlis Perbandaran Subang Jaya besides appearing in the Harry Potter series being known for receiving the Broom Award while serving as the Gombak and Hulu Selangor district officer. And this may not be Hisham Nordin's first time serving KL as he, who's a KL native btw, once served as the assistant deputy director for development in the Federal Territories Ministry in 2006.
He's also known for his strong personality and firm decisions. So, as of now, KL people may not need to worry about traffic offenders getting away with their offences since wheel-clamping is back and, this time around, done by DBKL officers themselves. 😉