Imagine this: you're at an event when you suddenly hear Negaraku being played. What would you do? While the first thing you might be doing is to stand up, a group of people in a video that recently went viral did the total oppposite… they were seen SITTING throughout the national anthem.
The 22-second video was uploaded by Alex Leong from a movement group called Sarawak for Sarawakians (S4S). He was reportedly sitting with eight other members of S4S at a fundraising event.
According to Alex's Facebook post, the event was organised by Parti Bansa Dayak Sarawak Baru (PBDSB) but the deregistered political party later clarified that it didn't organise the event at all. The organiser of the event was an NGO called the Terabai Kenyalang Heritage Association Sarawak.
In the same post, Alex also claimed that S4S shared a referendum at the event. They were later called in by the police for further investigations because…
It is actually illegal to sit when Negaraku is played
S4S is basically a civil movement group that aims to fight and restore the rights of Sarawak. And when they refused to stand up during Negaraku, they were actually silently protesting against the recent federal govt's decision.
"A few days ago, Prime Minister Dr Mahathir Mohamad announced that the federal government was unable to fulfill its promise to raise the oil royalty to 20% for Sabah and Sarawak, as stated in Pakatan Harapan's election manifesto. So why should we stand up when the national anthem is played?" – S4S spokesperson, Erick Chin told FMT.
Yeap, all this happened because Dr Mahathir recently announced that the federal govt was unable to fulfil its promise to raise the oil royalty to 20% for Sabah and Sarawak. Just in case ugaiz forgot, 60% of Malaysia's oil are reportedly from them! Despite that, both states are among the poorest states in Malaysia with Sabah being the second poorest after Kelantan.
Besides protesting silently against Dr Mahathir's announcement, Erick also added that they didn't wanna stand when the national anthem was being played because it is Malaya's national anthem and not the federation's.
Regardless of the reasons they gave, in the eye of the law, it is illegal to sit when the national anthem is being played under the National Anthem Act 1968. Under Section 8 of the Act, the National Anthem should be shown respect by standing to attention except when it is played on broadcasts or news-reels. And of course, there are exceptions for those who are wheelchair-bound la.
However, if a person is not wheelchair-bound and did not stand to attention when Negaraku is being played, he/she can be charged with fined up to RM100 or be jailed for up to 1 month. This would mean if the police, who's currently investigating the incident, finds the eight members of S4S guilty, then they might face those charges.
There are other interesting info about this act too, according to our friends at AskLegal, like how the music sheet is even printed inside it to show how the song sounds like, so if you're interested to read more about it, just click here.
Okay, you may think the story ends here. But after digging in deeper, we found out that there's a…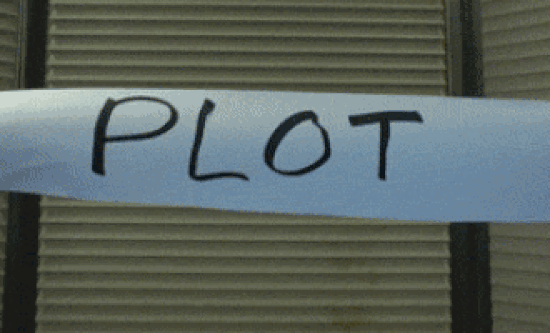 The people behind S4S are allegedly from… BN and SUPP!?
While researching for this story, we stumbled upon all these groups and pages with similar names:
Most of these groups and pages use 'Sarawak for Sarawakian' as a slogan to bring unity among Sarawakians to fight for their rights as Sarawakians. The slogan apparently originated from the Sarawak Constitution which was said to be based from the Nine Cardinals of Principal of the English Rajah. 
One Facebook page, on the contrary, goes to the extent of promoting the secession of Sarawak from the federation of Malaysia. We tried contacting some of these pages to find out which one is the real S4S but we're still waiting for a response from them. :\
But we managed to talk to a Facebook user, Beng Kor of S4S, who was arrested for his Facebook post back in 2016, who told us that the current S4S isn't really the original movement group. Wait what?
Apparently, the original S4S group is now known as the Sarawak Liberation Movement, which still exists up til now. He claimed that the group which is still using the S4S name has been 'hijacked' by politicians.
His claim is supported by some of these S4S groups on Facebook, which even claimed that Erick has nothing to do with them. 
These groups believe that Erick is from SUPP, and that he's not really fighting for Sarawakian's rights. Beng Kor clarified that the original S4S wasn't the one involved in the recent national anthem incident.
"An SUPP youth leader is using it (the group) to gain support." – Beng Kor told CILISOS.
What we found was these pics of these two guys from two separate news reports, The Borneo Post and Dayak Daily:
According to The Borneo Post, Eric Chin is an officer in charge of Public Complaints Bureau of SUPP Miri and special assistant to Assistant Minister Datuk Lee Kim Shin back in 2017. Could they both be the same guy? We'll let you be the judge of it.
But Erick wasn't the only one. Apparently, these groups and a few other people on social media have been circulating screenshots of Alex's posts back in 2018 that somewhat portrayed him as a BN mac supporter, who has allegedly been involved in campaigning for BN and SUPP during last year's general election like this…
…and this…
We actually tried getting in touch with both Erick and Alex to get them to clarify this but we're still waiting for a response from them.
So, in the meantime, you can just take the info above with a pinch of salt la okay?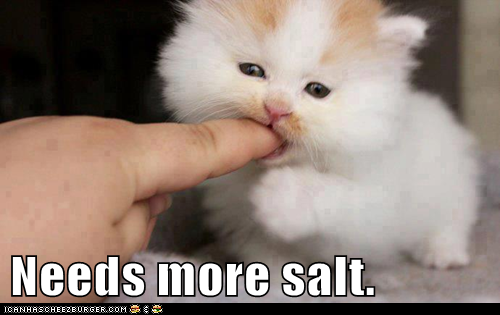 But if S4S has anything to do with BN or SUPP, then it might make sense as to why S4S have been trying to register itself as a political party since… 2015. However, S4S' application was rejected because of the name of the group itself.
"Actually S4S before this was trying to apply from RoS (Registrar of Societies) in BN's (Barisan Nasional) time but it was rejected. Their (RoS) excuse was that S4S was only a slogan." – Another S4S spokesperson, Hanim Jaraee told The Borneo Post.
This year, S4S is back to try again, considering the change of govt as, according to RoS, it will bring S4S to a greater heights to improve the awareness of autonomy besides forming a third force. Hanim said that they hope that the Harapan govt will approve their application despite not having a proper organisational structure.
Hanim acknowledges that the general public might think that they are an illegal movement. But that's not about to go away anytime soon because of the recent incident involving eight S4S members.
In fact, the organiser of the fundraising event, Terabai Kenyalang Heritage Association Sarawak, has been getting negative perception from the public after the video went viral.
"We regretted the action of this group of individuals who did not wish to respect Negaraku when it was being played before the start of our dinner. This has given a negative public perception on us." – Terabai Kenyalang Heritage Association Sarawak in a statement to The Borneo Post.
The civil society had also stated that the S4S members, who were guests of that event btw, could've used a different platform and method to express their silent protest. Beng Kor somewhat agreed to this. His post in Sarawak Liberation Movement's Facebook page urged people to think before protesting because, at times, what we do might be counterproductive.
"In this case, if you were to reply to the court with the reason to protest silently, gets charged by the judge and you continue to protest silently in prison, then how would you fight back (for your rights) or escape?" – Beng Kor in his post, translated from BM.
As of now, the police investigations into the S4S members are ongoing, so until then, we'll have to wait for what's gonna happen to S4S members.