After so much suspense and drama, the 14th General Election seemed to be over with the win going to Pakatan, although as of the time of writing the Election Commission have yet to announce the official results. Ali Hamsa, the Chief Secretary of the Government have announced today (Thursday, May 10th) and tomorrow (Friday, May 11th) as public holidays nationwide, plus Sunday (May 13th) for states where the weekend starts on Friday.
Holidays aside, Pakatan's win is a huge affair, as this is the first time in Malaysian history that Barisan Nasional (BN) have not won the GE. So how are the local publications covering this news? Our friends at Soscili woke up super early today to snap the front pages of every newspaper they can find, and here are the ones they've found.
1. The New Straits Times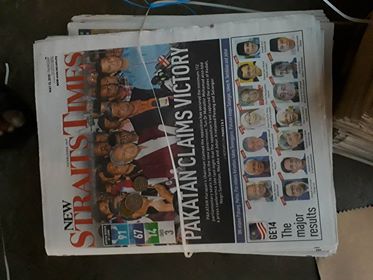 "Pakatan Claims Victory"
2. The Star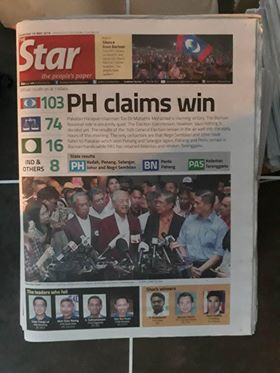 "PH Claims Win"
3. Harian Metro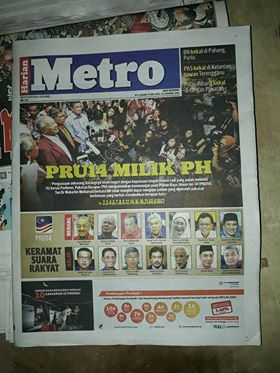 "GE14 Belongs to PH"
4. Berita Harian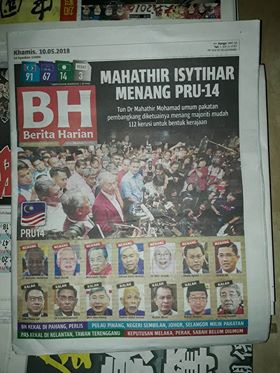 "Mahathir announces winning GE14"
5. Sin Chew Daily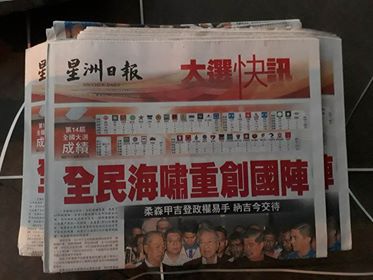 "The people's tsunami hits BN"
[UPDATE: 8.52 am, 10th May]
6. China Press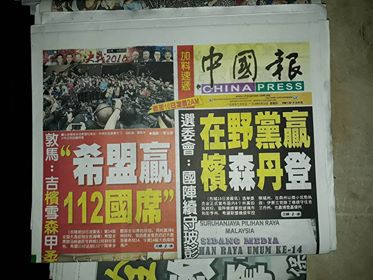 "PH Wins 112 Parliamentary Seats"
7. Utusan Malaysia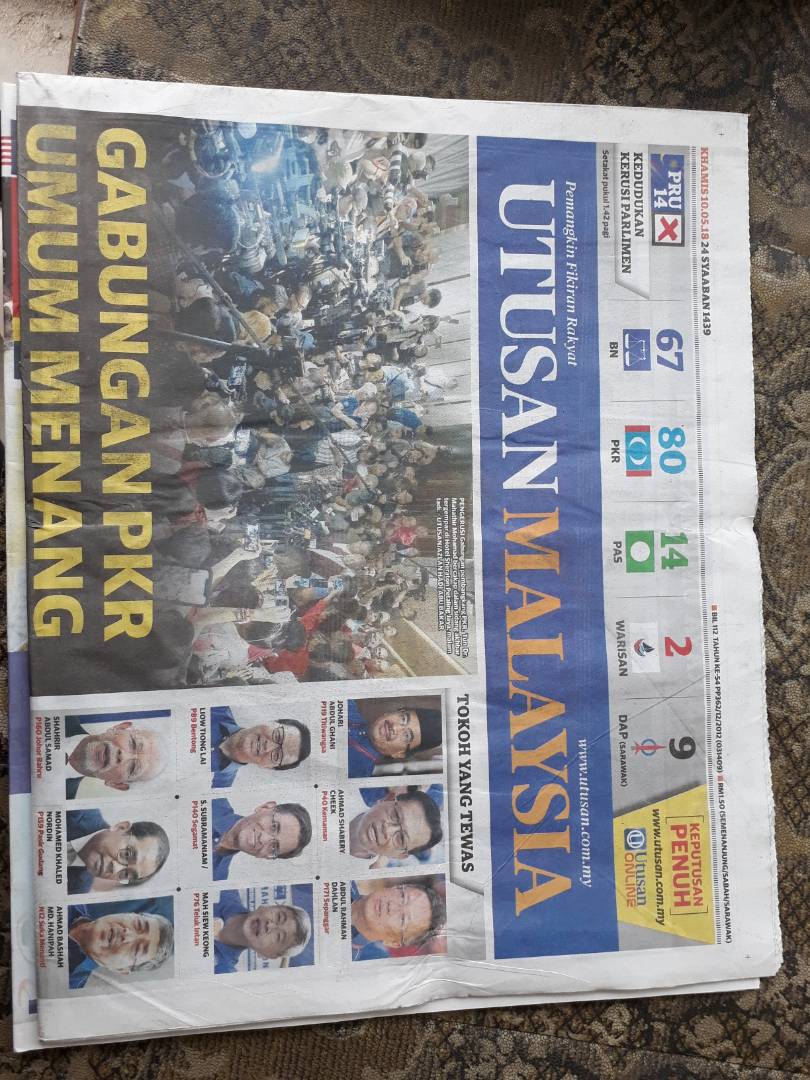 "PKR Coalition Announces Win"
8. Kosmo!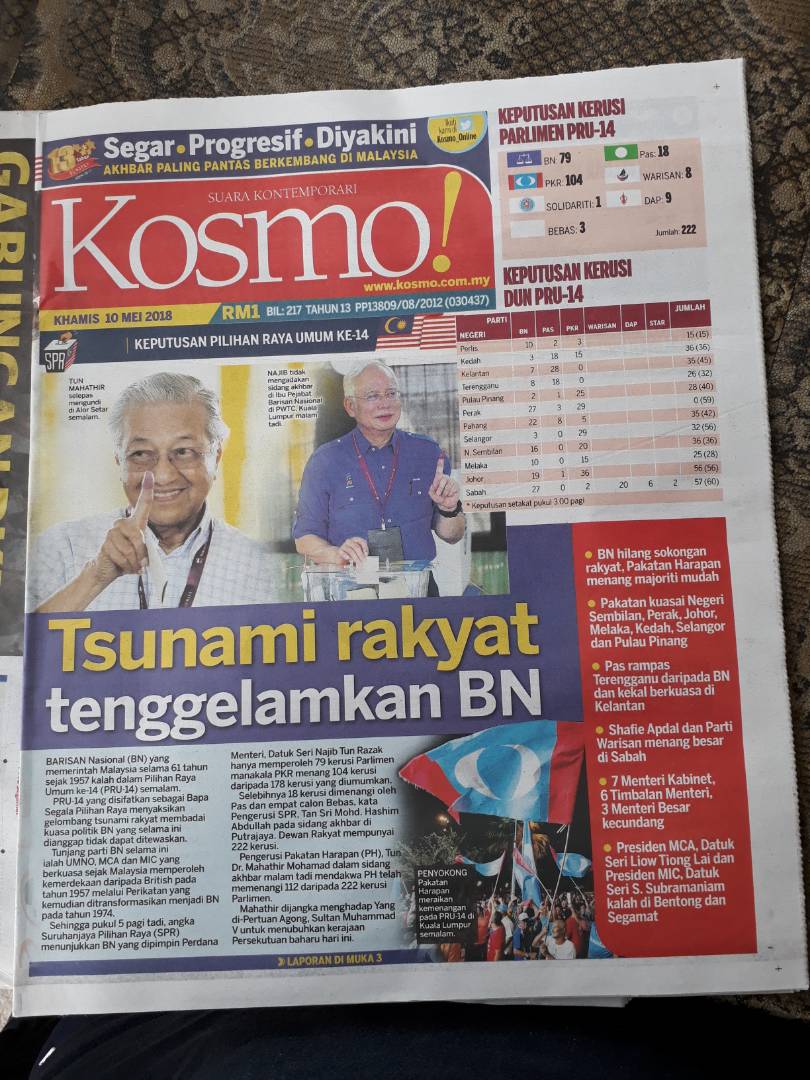 "The People's Tsunami sunk BN"
We'll be updating this post as more newspapers hit the stands, so stay tuned!