Last we checked, the coronavirus is still running rampant in Malaysia. And despite some of them acting like they're immune to Covid-19…
…even people in the government can get caught up in the infection sensation every once in a while. So in the spirit of having too much time in the lockdown/emergency/whatever it is that we're having right now, we're setting up bingo cards a series of posters that track how many of our gomen peepur caught the corona already, and how many are still covi-rgins.
Since we have an ungodly number of them around, we're splitting them into three articles based on the level of the government they're in, and as of the time of writing (Feb 8, 2021)..
This article showcases the ADUNs, so if you want to check out the senators and the MPs, you can click on the links in the list above.
1. Perlis –
CLEAN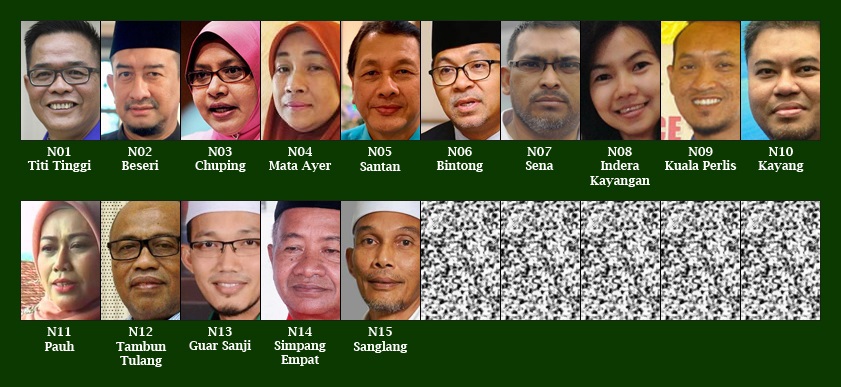 Notes
2. Kedah –
1 INFECTED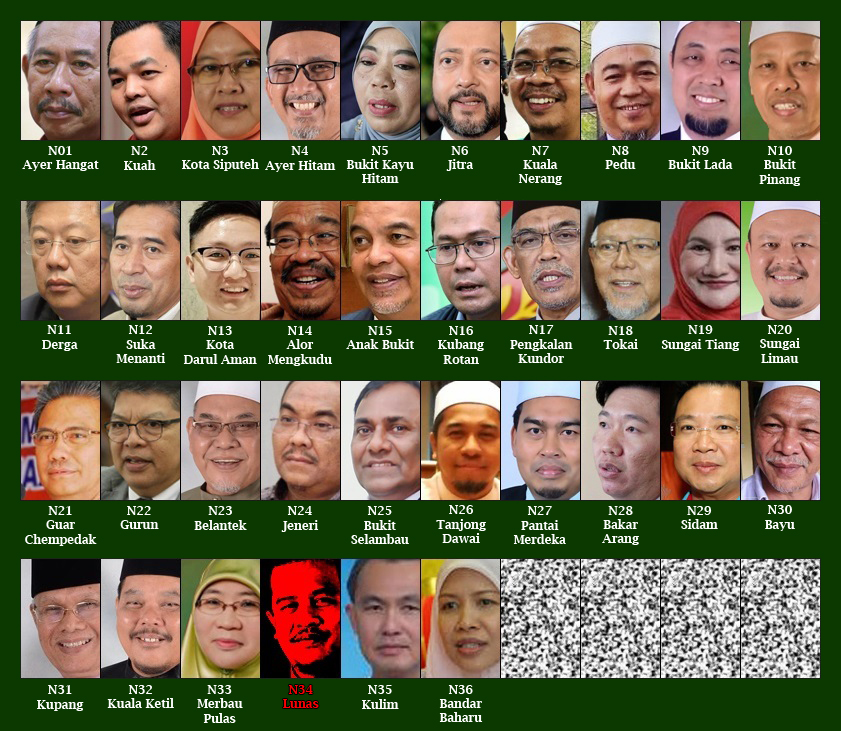 Notes:
Seat N34, Lunas: Azman Nasruddin.
3. Kelantan –
2 INFECTED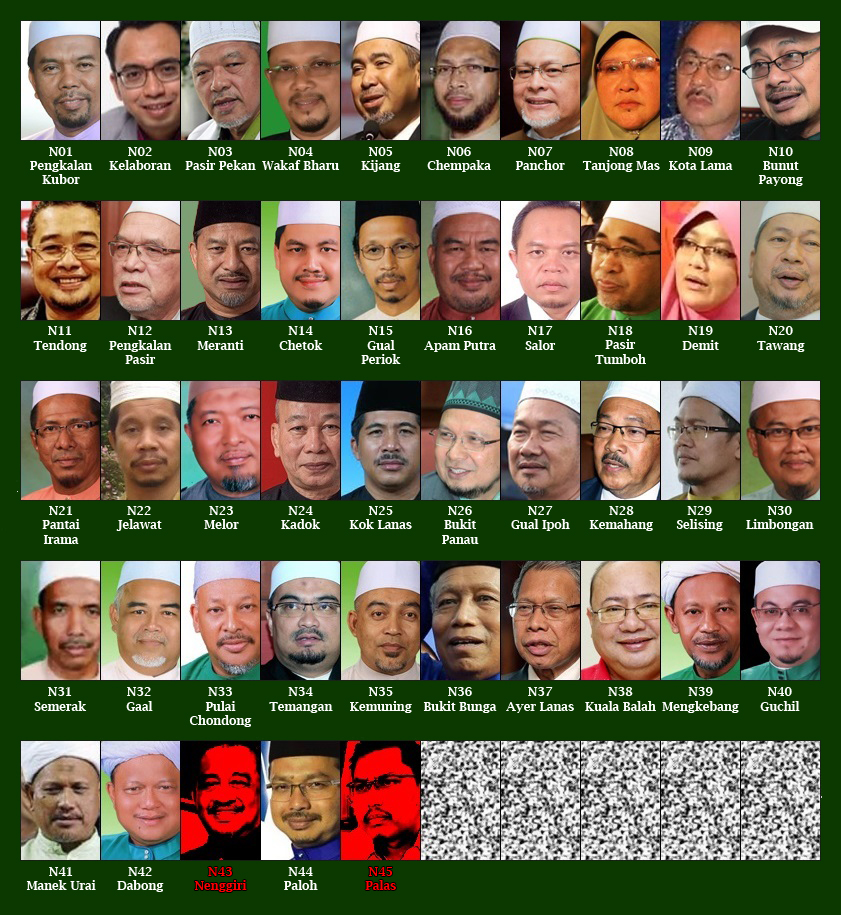 Notes:
Seat N43, Nenggiri: Ab Aziz Yusoff.
Seat N45, Galas: Mohd Syahbuddin Hashim.
4. Terengganu –
1 INFECTED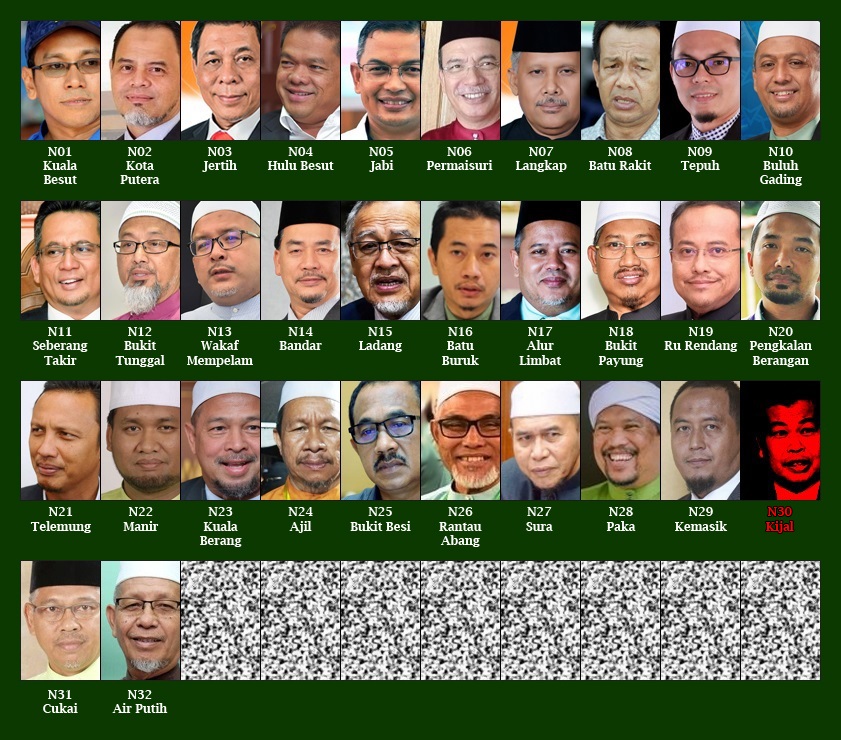 Notes:
Seat N30, Kijal: Ahmad Said.
5. Penang –
CLEAN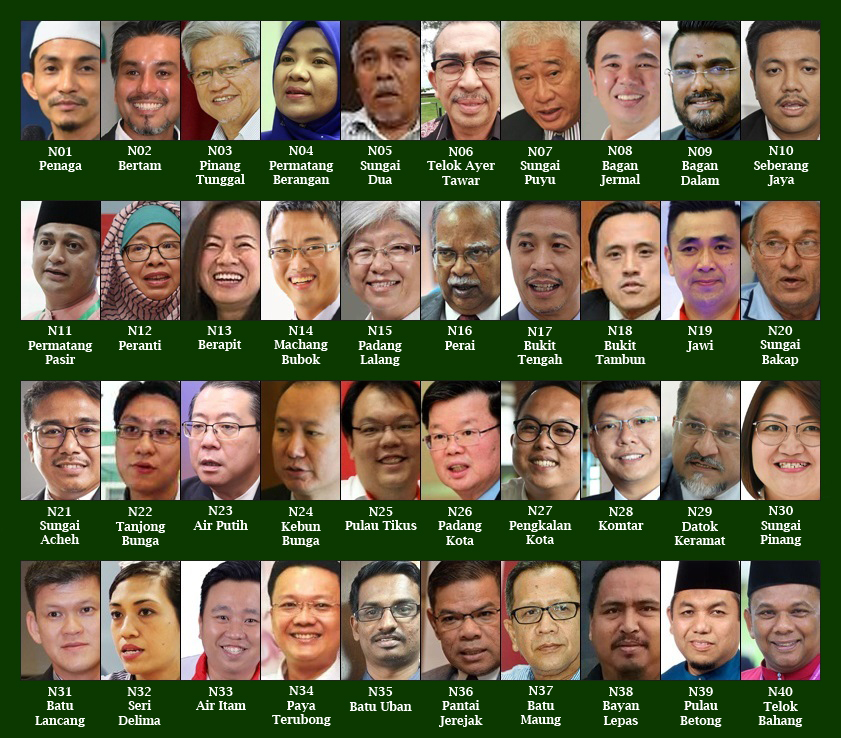 Notes
6. Perak –
CLEAN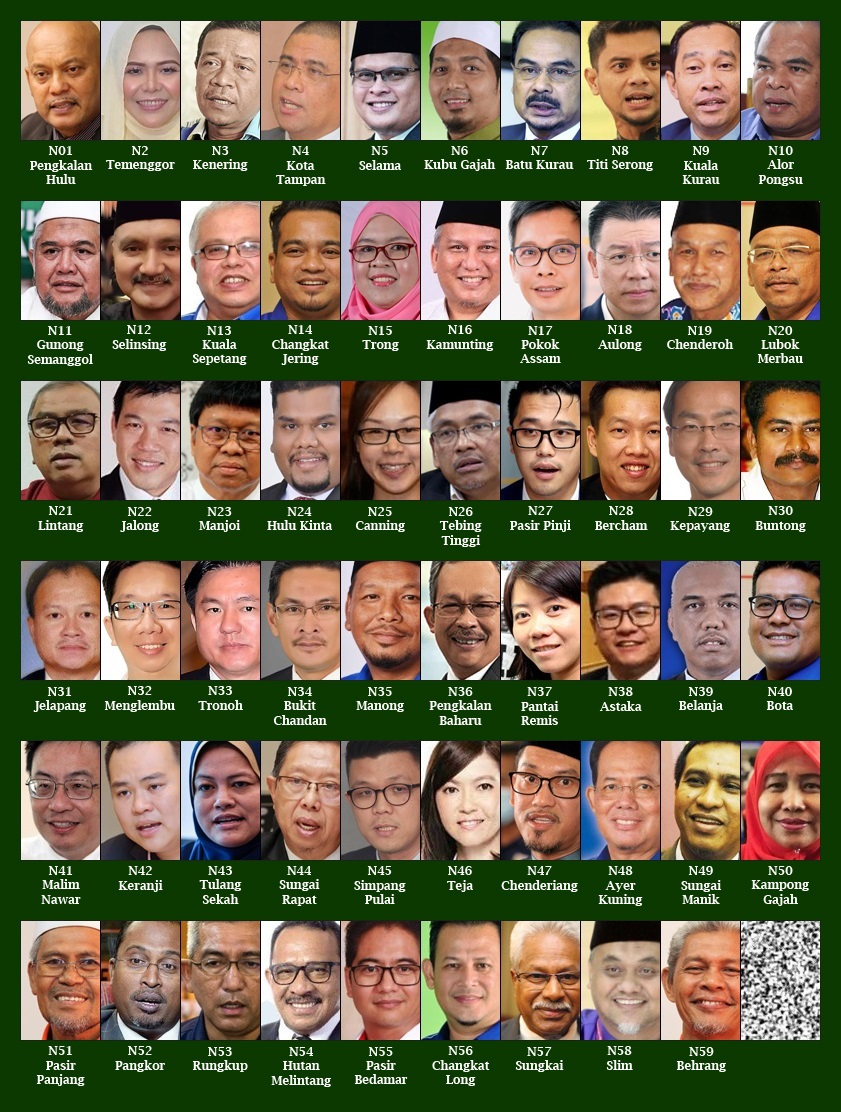 Notes
7. Pahang –
CLEAN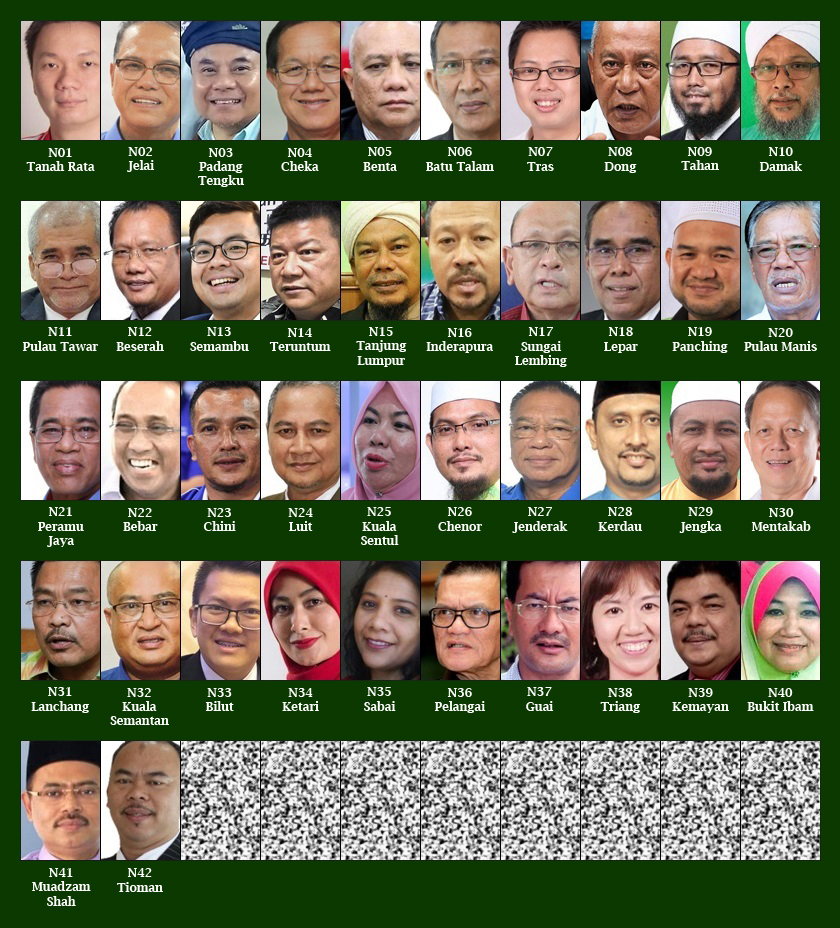 Notes
8. Selangor –
2 INFECTED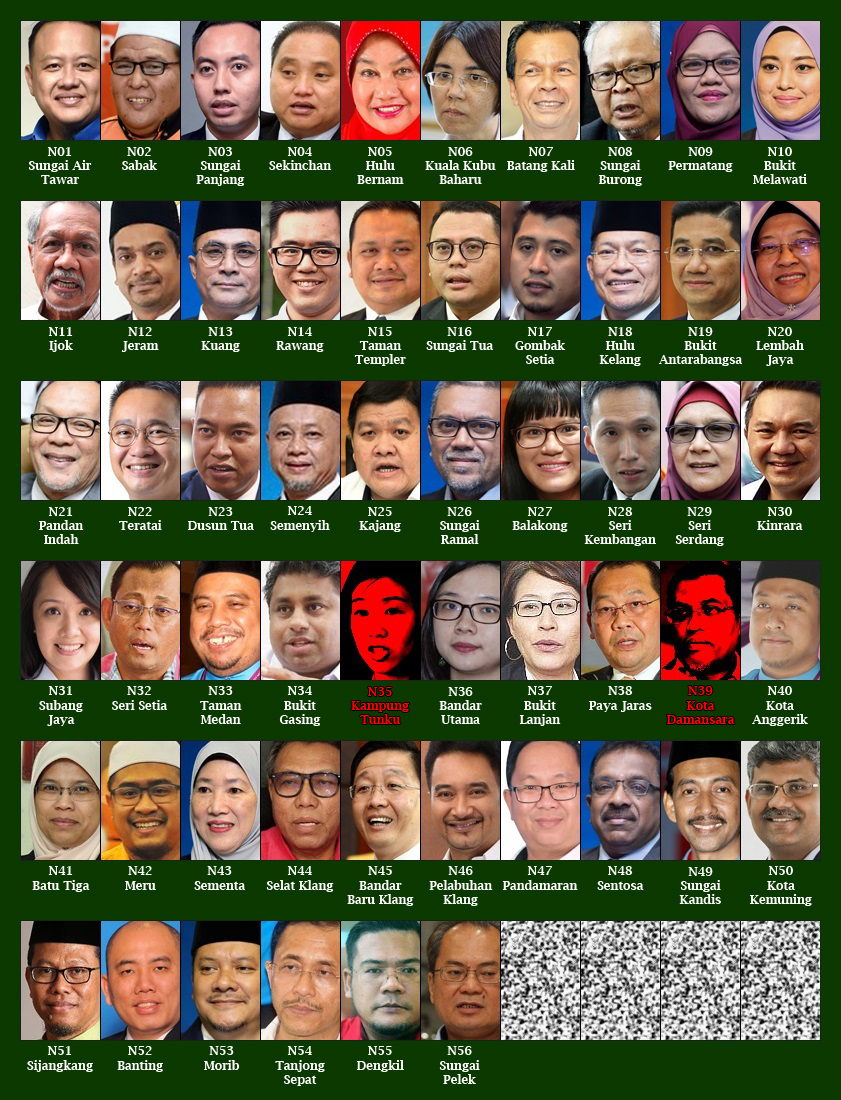 Notes:
Seat N35, Kampung Tunku: Lim Yi Wei.
Seat N39, Kota Damansara: Shatiri Mansor.
9. Negeri Sembilan –
CLEAN

Notes
10. Malacca –
1 INFECTED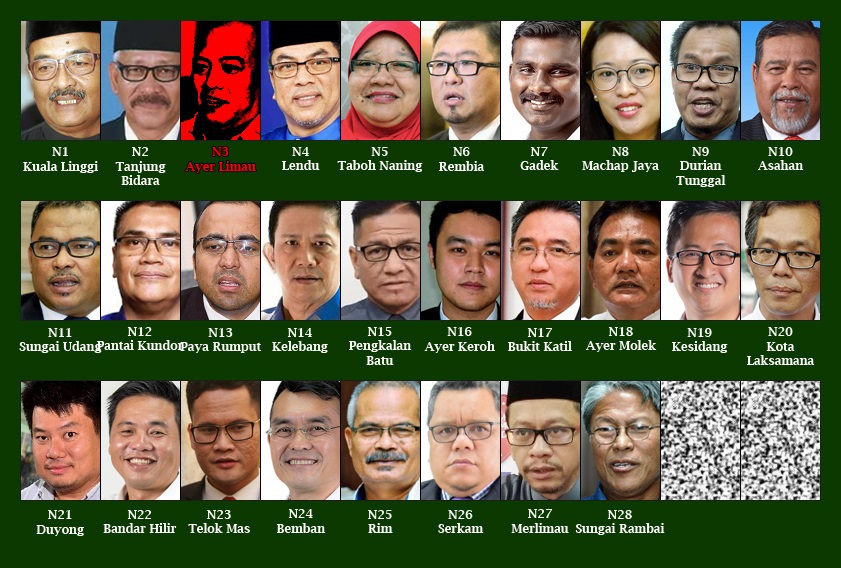 Notes:
Seat N03, Ayer Limau: Amiruddin Yusof.
11. Johor –
3 INFECTED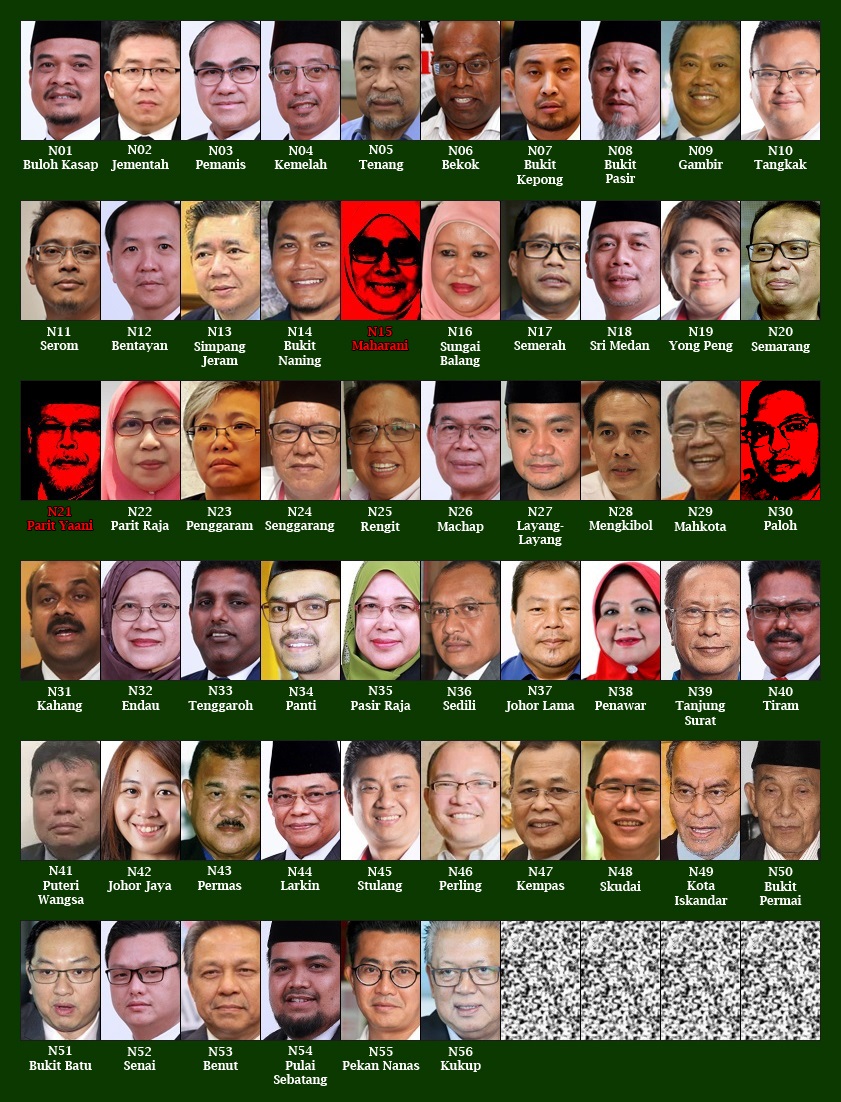 Notes:
Seat N15, Maharani: Nor Hayati Bachok.

Tested positive the second time on Oct 6 2020. Was treated at the Kluang Hospital. We couldn't find news of her recovery, but we assume she did since her FB page showed her going out and about recently.

Seat N21, Parit Yaani: Aminolhuda Hassan.
Seat N30, Paloh: Sheikh Umar Bagharib Ali.

After symptoms of fatigue and loss of taste, Sheikh went for a swab test at Kluang's Health Office and was confirmed positive on Feb 1, 2021. He was quarantined at home until Feb 9, but he stayed at home a few days extra since his family had also tested positive. He was back at work starting Feb 15.
12. Sabah –
5 INFECTED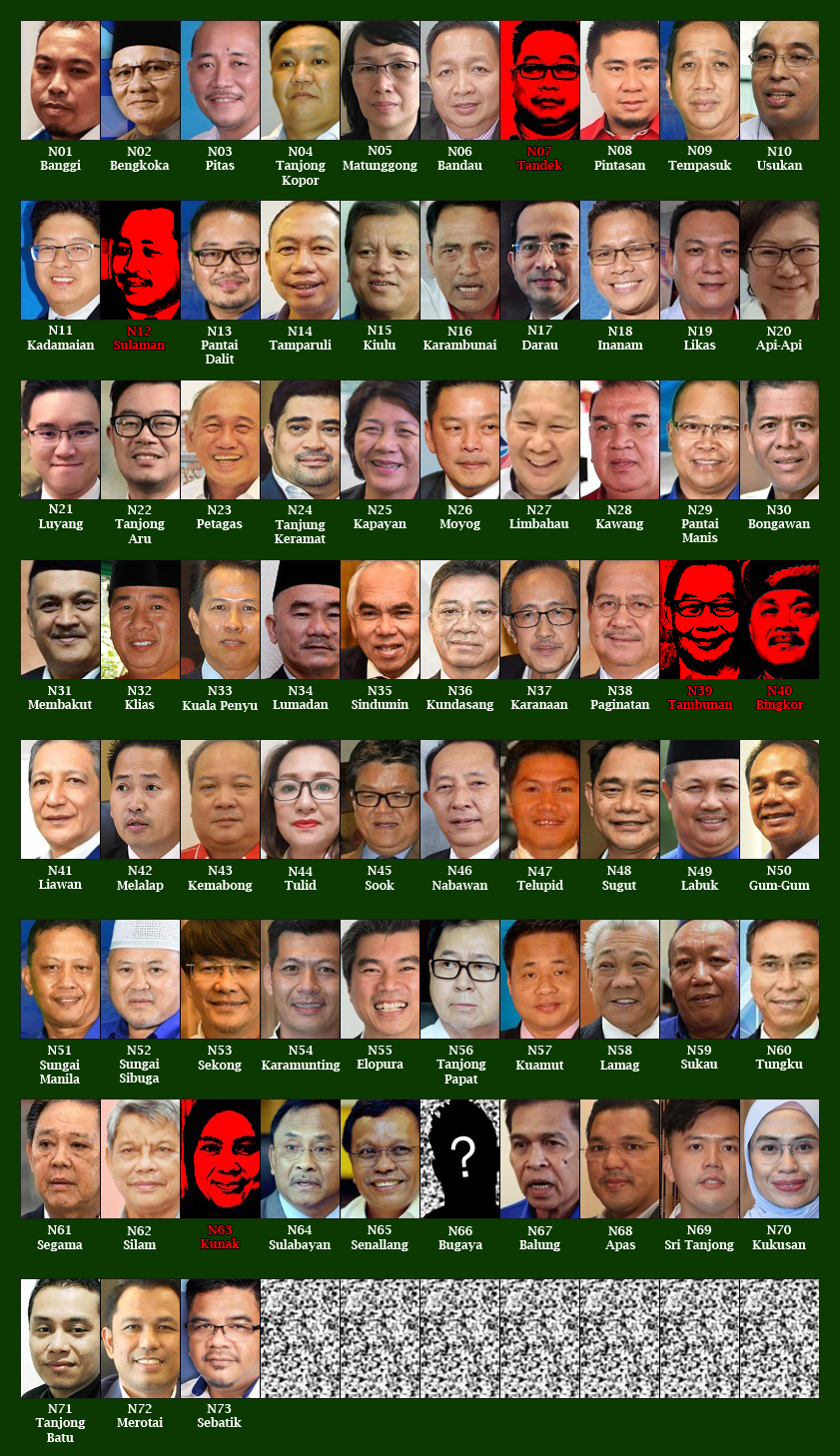 Notes:
13. Sarawak –
1 INFECTED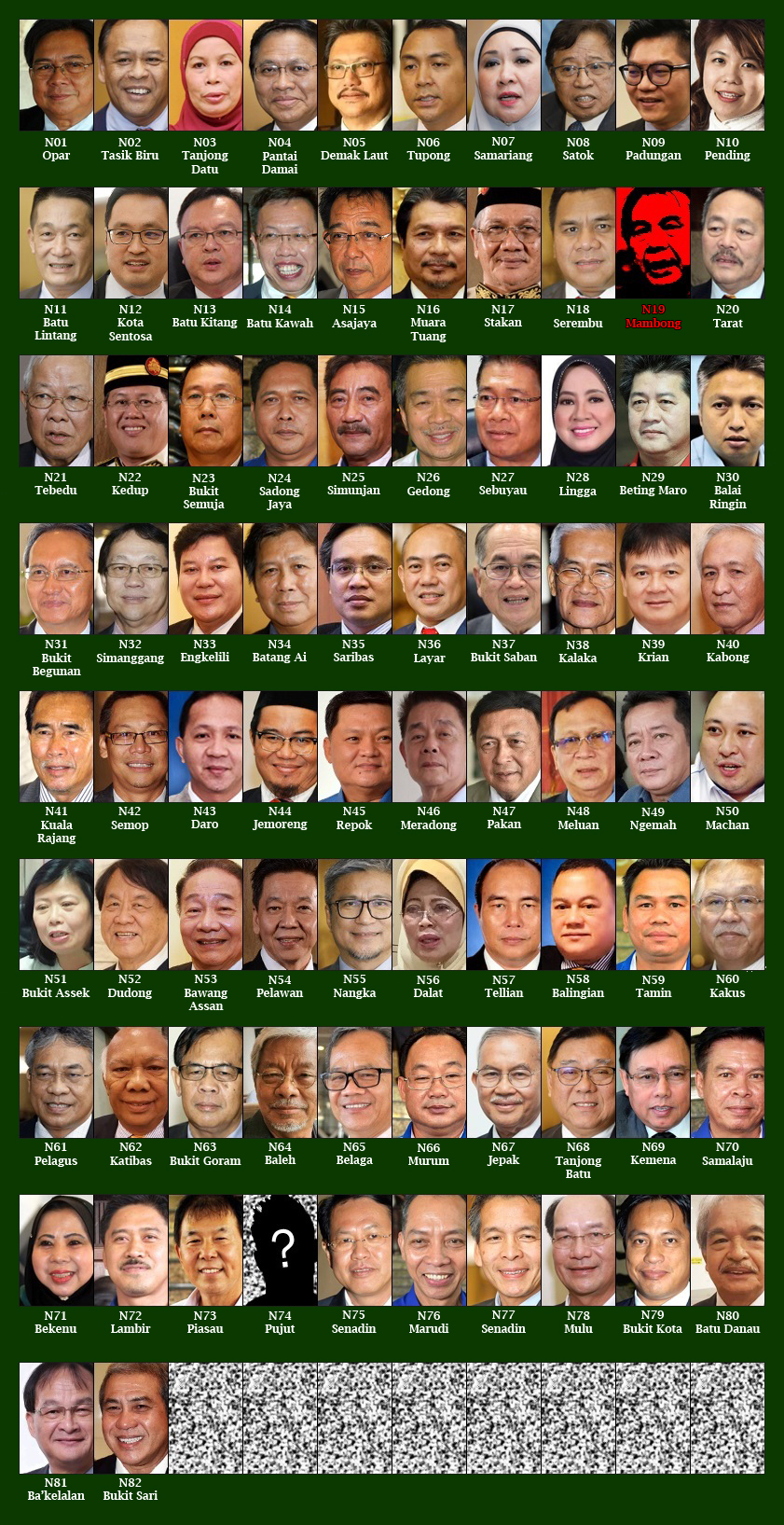 Notes:
Seat N19, Mambong: Dr Jerip Susil.
Who will be the next to get infected?
Despite the seeming difference in status, both politicians and normal people can get the coronavirus, so for them to test positive for the virus isn't really strange. But there's something to be said about that happening to the government people, since there is a perception of them not following the SOPs and rules that they themselves had put down/enforced, especially after the Sabah elections. While some politicians did take all the precautions and still got the virus, the same can't be said for all of them, so expect edits to these articles sometime soon, we guess.
Perhaps politicians can also adopt a new normal themselves: while the hallmark of a good politician used to be going out to meet the people – or 'turun padang' as some would call it – perhaps they should start considering other ways to represent their people.
In the mean time, do let us know if we've missed someone, and as a side note… while we do not endorse betting, even more so when it's at someone else's expense… if you can guess which politician might be the next to be touched by covid-chan, let us know in the comments! Who knows? If you get it right before it was announced in the news, there might be something in it for you.
Stay safe, and stay tuned for the updates!