Health
Sponsored
Hey Malaysians, how healthy is your mental health? This simple test may help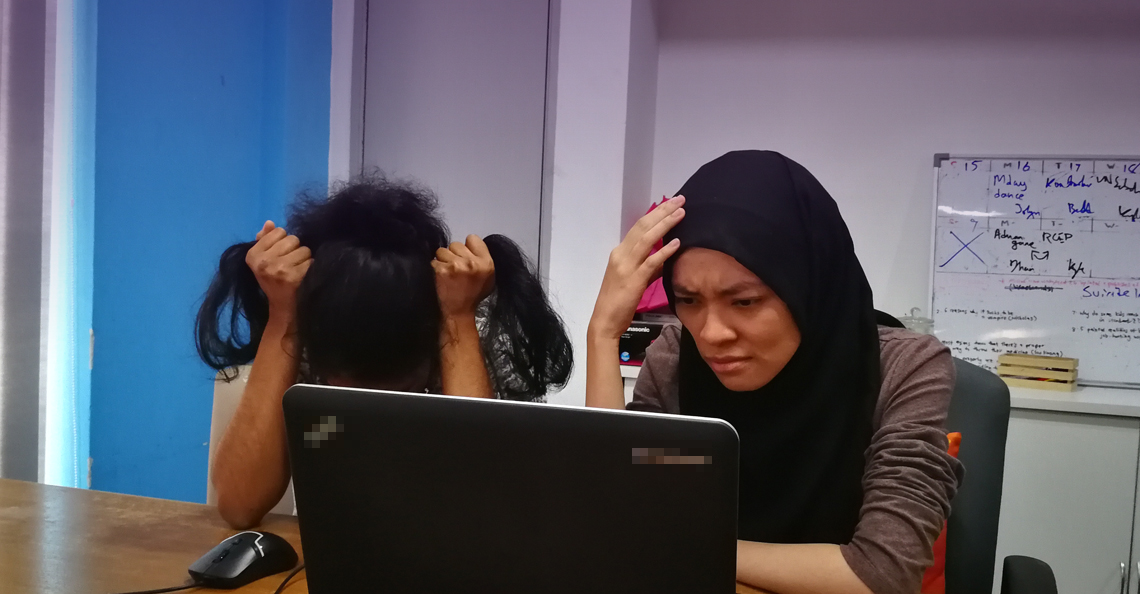 Issues related to mental health are being talked about more nowadays, and the statistics are worrying. As of 2015, roughly 1 in 5 adult Malaysians (around 4.2 million people) are affected with some sort of mental health issue, and the number have been increasing rapidly since 1996. And it seems that it's not just adults being affected: children as young as 10 have been reported to seek help for their mental health issues as well.
It may seem like a thoroughly worrying situation, but it's not an unsolvable issue. For one thing, awareness of the problem might be a good first step in combating it. So, in conjunction with the upcoming World Mental Health Day (10 October 2019, Thursday), a day aimed to increase global awareness of mental health issues, Cilisos collaborated with the Malaysian Mental Health Association (MMHA) and AIA Malaysia to shed some light on the matter.
We'll get into more details later, but before we go any further…
Here's an assessment that may give you a rough idea of your own mental health
[Disclaimer: Self-assessments DO NOT DIAGNOSE you with a mental illness! Each person's circumstances are unique, and you need a professional to assess you before jumping to conclusions 😉 .]
Today, there are many valid self-assessments you can take to get a rough idea of your state of mind. Of course, to really know for sure if you have a problem or not, you would need to see a professional, but these assessments can be a starting point in your journey towards a better mental health.
Here's one of the tests, called the DASS-21. It has 21 questions, and it generally takes less than 3 minutes to complete:
As you can probably guess by now, the DASS, stands for Depression, Anxiety and Stress Scales. While it DOESN'T diagnose you with mental disorders, it measures how depressed, anxious and stressed you have been feeling lately, and compares your levels of feeling to a scale that tells you how severe they are.
Your levels of depression, anxiety and stress may be different from time to time, and it's normal to sometimes have a really stressful or depressive day. However, if you have been experiencing these feelings often, and intensely at that, you might want to consider getting help.
And it's OK to get help. If you feel that you might be one of the 4.2 million Malaysians with mental health issues, it's important to remember that…
Having mental health issues does not mean that you're crazy
There are plenty of ways to define mental health, but the definition used by the MMHA is an individual's emotional and psychological well-being, and it affects how we think, feel, and act.
A mental health issue/problem is not quite the same as having a mental illness. According to Miss Jean Liong, a clinical psychologist with the MMHA, while both reflect poor mental health, mental illness usually refers to a more clinical or severe condition of mental health problems. As an analogy, we can perhaps say that having mental health issues is like coughing and having a sore throat, and having a mental illness is like, say, having tuberculosis or something.
While a harmless cough and a lung infection are both unpleasant, one is more serious than the other and needs more attention to fix. But just like how some people will shrink away from anyone who coughs regardless of the reason, there is a tendency for society to lump people with mental health issues and mental illness together. According to Dr Uma Visvalingam, a consultant psychiatrist at Putrajaya Hospital, there was prejudice against both due to misconceptions about their condition.
"They do not really understand the difference between mental illness and mental health problems. The two conditions have different medical approaches. People are quick to judge and say they (mental health patients) are crazy, when they actually require monitoring by psychiatrists," – Dr Uma Visvalingam, as reported by MIMS Today.
Dr Uma revealed that people who suffer from mental health problems are not yet at a critical level and can be helped through consultation sessions, whereas those suffering from mental illness may need to go through those sessions as well as taking continuous medication, and treatment may take longer. While mental health issues may seem less serious than mental illnesses, they're no less daunting: they can still make everyday life pretty hard.
"Generally, mental health issues may affect how an individual function in their daily life. For example, they may find it harder to wake up in the morning, harder to concentrate at work or may find themselves more irritable. When such problems arise, their mood, work performance, relationship with others, as well as physical health will be affected." – Miss Jean Liong, to Cilisos.
And left unchecked and ignored, the symptoms may worsen and develop into a mental illness. So if you're not feeling very healthy mentally, it's always best to seek help from mental health professionals as early as possible.
"Having mental illness is not the end of the road as many people with mental illness are able to lead relatively functioning and fulfilling lives with the right support and treatment." – Miss Jean Liong, to Cilisos.

But you might be thinking…
People are always saying to 'get help', but… how?
If you're having (or suspect yourself to have) mental health issues, the good news is that it's not the end of the road for you. According to Jean Liong, many people with mental illness are able to lead relatively functioning and fulfilling lives with the right support and treatment. And with the increasing awareness of mental health, there are now more ways than ever to get that. And always remember…
Perhaps the simplest and easiest way to get started is to call the Befrienders, an organization that provides free and confidential emotional support to those who need them, any day of the week. Have a chat with the nearest hotline and see how it goes from there. For a full list of centers and their phone numbers, go through this link.
Ipoh: 05-547 7933 (4pm to 11pm)
Penang: 04-281 5161 (3pm to midnight)
KL: 03-7956 8145 (24 hours)
If talking is not your thing, you can also e-mail them at [email protected].
If you feel like getting professional mental health advice, you can always seek out mental health professionals like clinical psychologists, psychiatrists and counselors. You can choose to go to either private or government institutions for these, both with their pros and cons as explored by this blog. For the government route, the Health Ministry is reported to provide screening and treatment for mental health issues at a large number of their hospitals and clinics, so just go to see a doctor and he or she may refer you to the appropriate department.
But if you're still unsure of what to do, you can always contact the MMHA, and they'll guide you to the right direction.
With the increased global awareness on mental health, people are starting to see that mental health issues are nothing to be ashamed of, and there is no need to suffer alone and in silence. Even big celebrities have openly admitted to having mental illnesses, and as Lady Gaga puts it,
"I openly admit to having battled depression and anxiety and I think a lot of people do. I think it's better when we all say: 'Cheers!' and 'fess up to it." – Lady Gaga, as quoted by Harper's Bazaar.